Easily Keep or Freeze Avocado. On the farm we have a few avocado trees. We share ideas how to keep and Freeze them with some recipes.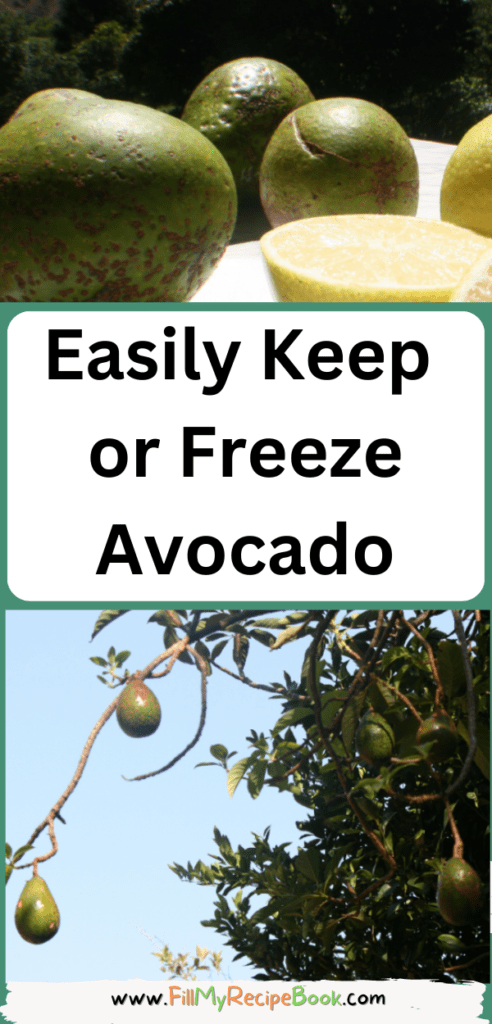 Easily Keep or Freeze Avocado
On the farm in the valley in Ecuador we have a few wonderful avocado trees and they are full of avocados. We love eating them, but do not want to waste the amazing avo's. We advise how to keep avocado for daily use and how to store them with skin on or sliced with spices or onion. What method to use for freezing them and at what stage they should be frozen. How to defrost them and even some recipe ideas for the use of avocados.
Easily Keep Avocado's for daily use.
When you pick some that are ready from the tree and need to keep them without them all getting ripe at once.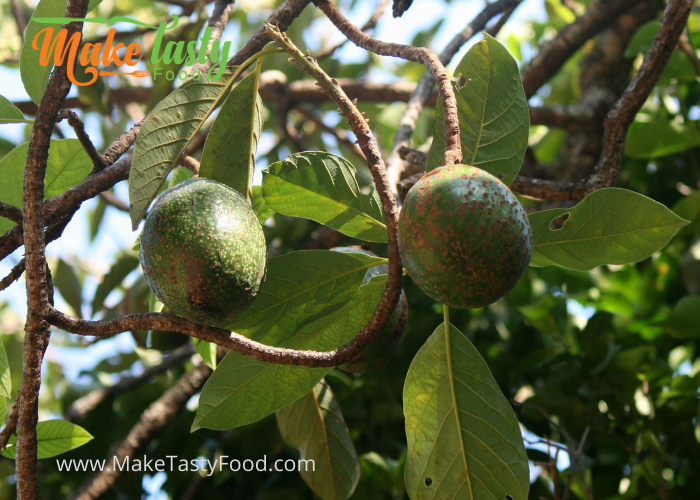 Refrigeration slows down the ripening process. Normally a few days.
Used or half eaten avocado, can be stored in the fridge as well sealed.
How to store used avocado.
Skin on
Keep the avocado in its skin with the pit. The skin and the pit block oxygen from reaching the flesh, limiting how much is exposed. Then wrap the whole half an avocado with plastic wrap, (I cover the half unused avocado with the skin of the used avocado, then wrap it.) Keeps the oxygen out of the flesh and it doesn't brown quickly. Keeps in the fridge for at least 2 days.
Slices stored with onion
Store slices of avocado in a container with a slice of onion, to stop it from browning. The avocado may absorb the onion flavor, but this may be useful for the dish or recipe you would make from it.
Lemon sprinkled, skin off
Use lemon or lime juice on the avocado pieces that are stored in an airtight container, stops them from browning quickly.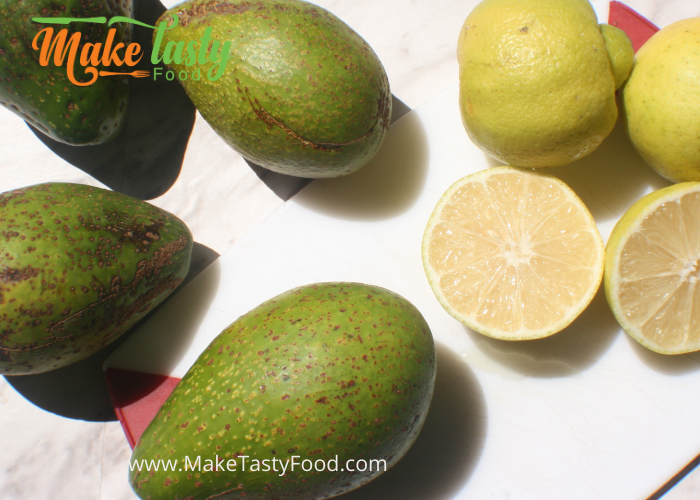 If slightly discolored then just scrape of the the browning. The browning avocado pieces do not taste very different to the green avocado slices. Its only that its not pleasing to the eye.
Freeze Avocado's
All you need is lemons or limes, ripe peeled and cut avocados.(You can also use white vinegar as an acid substitution)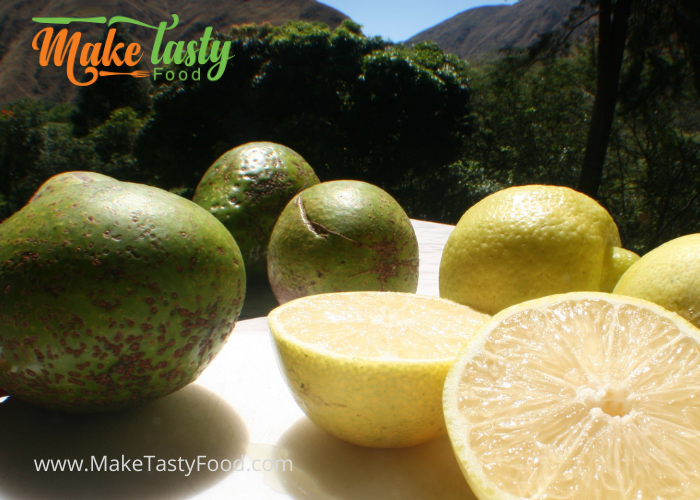 What is the best time to freeze avocado?
Freezing halts the state of the food in its current condition so avocados should be frozen when they reach peak ripeness.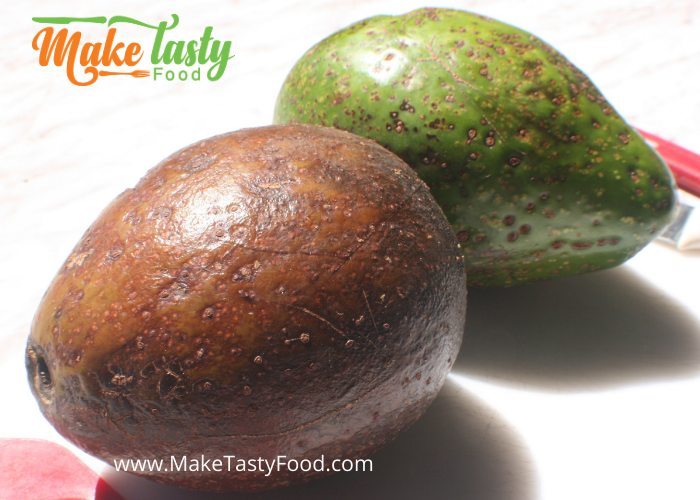 If you freeze unripe avocados, they will not ripen further when you take them out.
Preparing to freeze avocado
Cut them up for the different methods you would use the avocados for, once defrosted.
Cut the avocados into slices or halves, if you needing them for a smoothie or to use in a recipe. (squares or Chunks will expose the avocado to more air )
The photo below shows a lot of air in the bag. But this is because these have been frozen for more than 9 months, also just taken out to photo.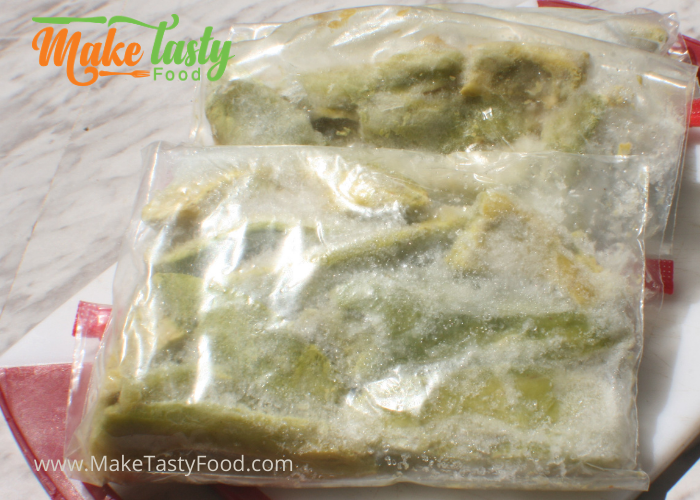 You can puree them or mash them and place in ice trays for storage.
Freeze cut avocado
After cutting the avocado in slices or halves place in a plastic zip lock and use lemon or lime juice to coat the cut avocado. (2 tsp per large avocado)
Close the zip lock bag and make sure the air is totally out of the bag by using a vacuum sealer or just use a straw and suck most of the air out. To minimize air exposure.
Place the plastic-wrapped avocado halves into a freezer-safe bag to prevent ice particles when freezing.
Label the bag with the date.
Place in the freezer and this may keep for at least 5 months.
The photo below shows you my avocado pieces that were frozen for at least 9 months.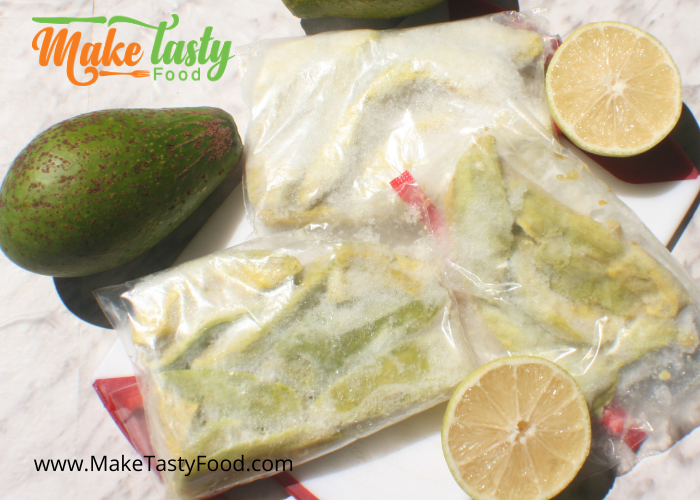 Freeze mash or pureed avocado
Scoop out the ripe avocado into a bowl.
Add your lemon, lime or vinegar.
Mash with a masher or puree as you require.
You can fill ice cube trays with the mashed avocado and freeze, then pop them out and fill up a zip lock plastic bag, vacuum out the air and freeze. This makes for good handling when needed.
OR if you like you can fill up the plastic bag with the mash or puree avocado and press flat to get air out. Seal and freeze.
Label the bags and freeze for up to 5 months.
Thaw frozen avocado.
Leave the frozen avocado in its packaging.
Take out of freezer in good time and keep in the fridge for at least 6 – 12 hours.
Room temperature for at least half an hour or 2 hours.
Use all of the unfrozen avocado as they will not last and will brown if kept further in the fridge.
To Ripen an avocado
If you need an avocado for a meal and its not ripe enough yet. Then you can wrap the avocado in tin foil and heat oven to 350 deg. F (175deg.C) When the oven is at temperature place the wrapped avocado in and leave for 20 minutes.
Even wrap the green avocado in brown paper or any paper for two days and then it will ripen.
An excellent source of natural fat, fiber and vitamins.
Nutritional information.
This is the nutritional information below.
In just 1/2 cup of avocado you'll find:
5g fiber
11g healthy fats
vitamin B5
vitamin B6
vitamin C
vitamin E
vitamin K
copper, folate
How to tell if an avocado is ripe.
The secret is in the stem. True story. Just peel back the stem and take a peak underneath.
Stem is firmly in place and won't easily lift = unripe avocado
Stem pulls away easily and flesh is green underneath = ripe avocado
Stem pretty much falls off and flesh is brown underneath = overripe avocado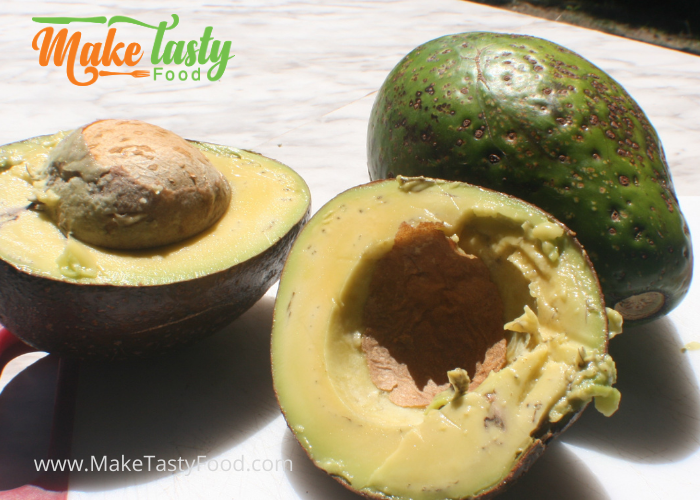 More avocado recipe to choose from —-> 17 Surprising Avocado Recipes Ideas & 16 Healthy Avocado lunch Recipes
These are some ideas to use lemons and lemon juices for —-> 12 Lemon Storage And Recipe ideas
R

ecipes Ideas for avocado.
(click on the highlighted heading for the recipes)
Dips for chips and snacks.
Baking of cakes, brownies and muffins
Snack fillings and toppings
More Storage Ideas and Recipes for you to choose from.
Download your FREE Printables.