A Chocolate Drizzled Coconut Macaroons Recipe are so easy to make mixing all ingredients together. Baked and drizzling with chocolate.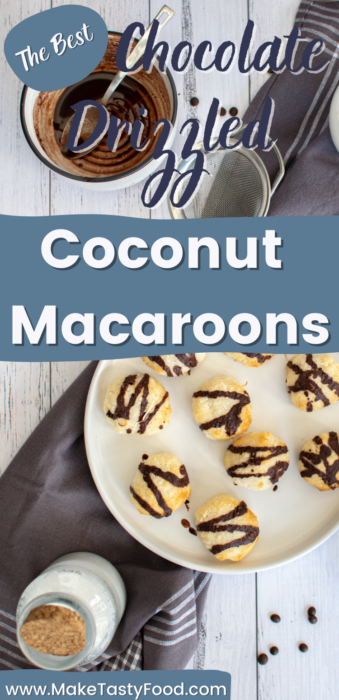 Chocolate Drizzled Coconut Macaroons recipe
The ingredients to make the coconut macaroons that would be so easy to make all in one.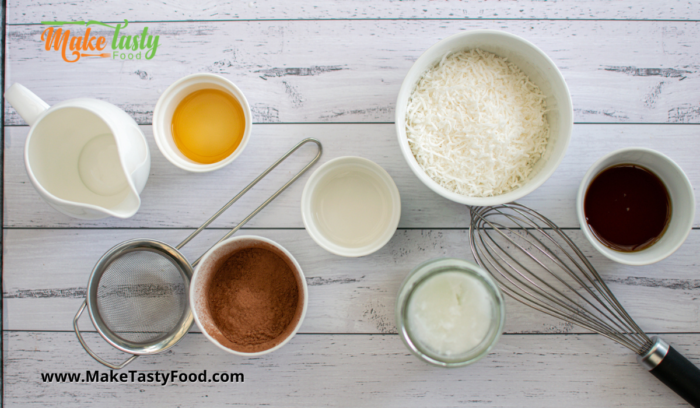 Blending all of it together in a blender until nice and mixed. See the ingredients in the recipe below.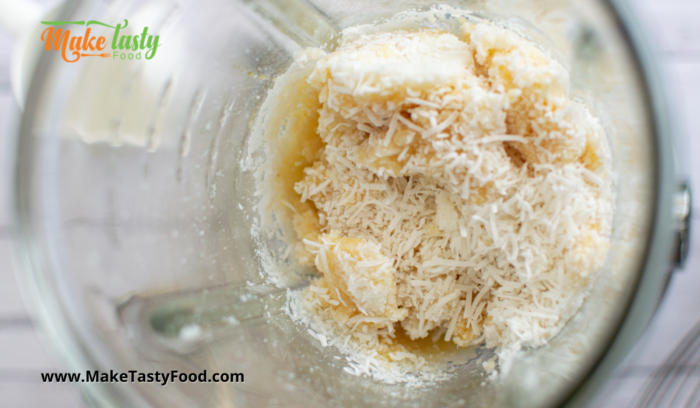 When that step is done then roll some of the ingredients into a nice size ball, rounding them.
Place the ball of coconut onto a baking sheet and make them all the same size by hand.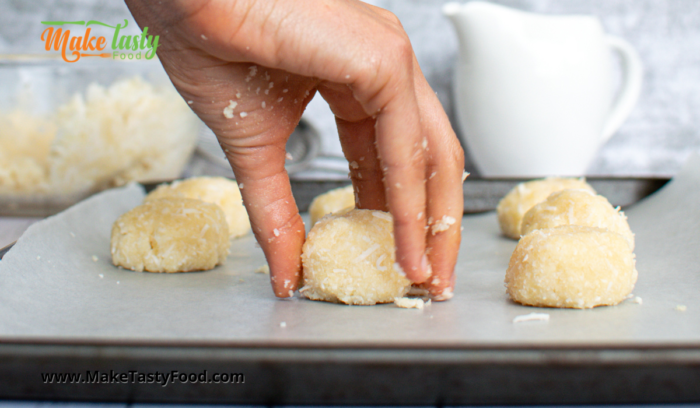 Pressing down a little according to the picture below. They should make at least 14 macaroons.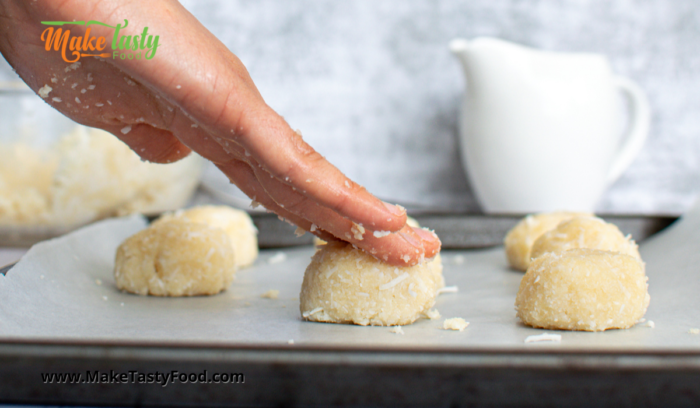 Once they are baking then make this chocolate to drizzle on top of the baked cooled macaroons.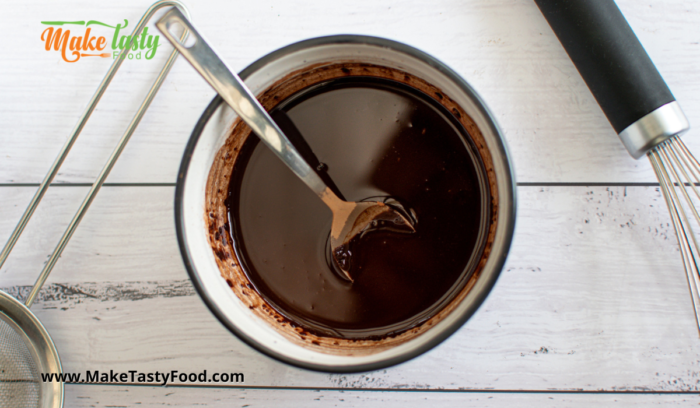 Finished being baked then allow to cool on a cooling rack until cool enough to plate up or drizzle chocolate on them. As you would love to decorate them. Dip them in chocolate or drizzle over the top.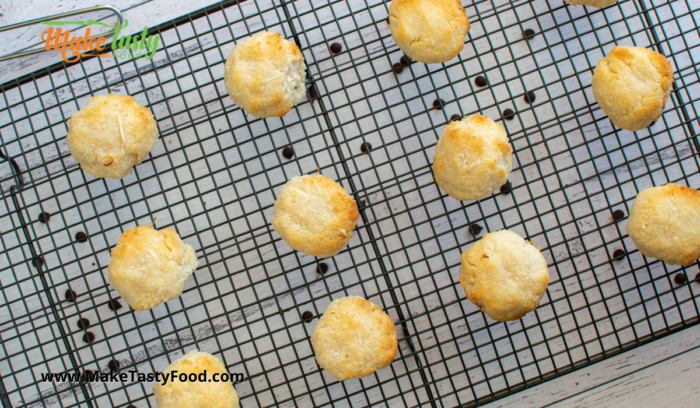 Easy homemade coconut macaroons with drizzling of chocolate on top.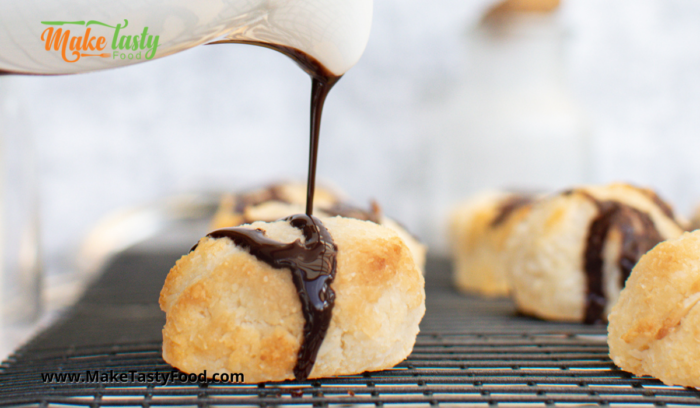 Plated to serve.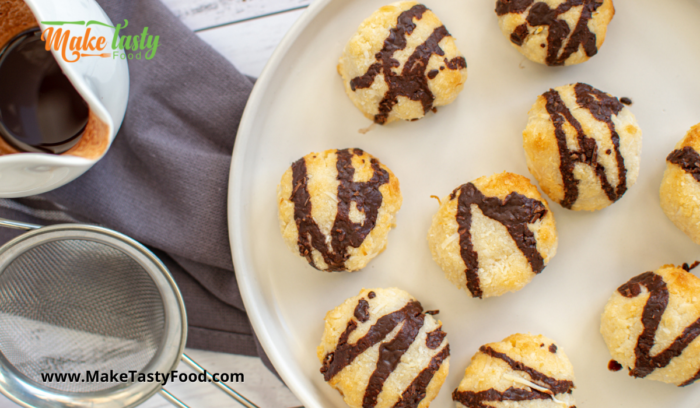 A plate of coconut macaroons ready to be served and enjoyed.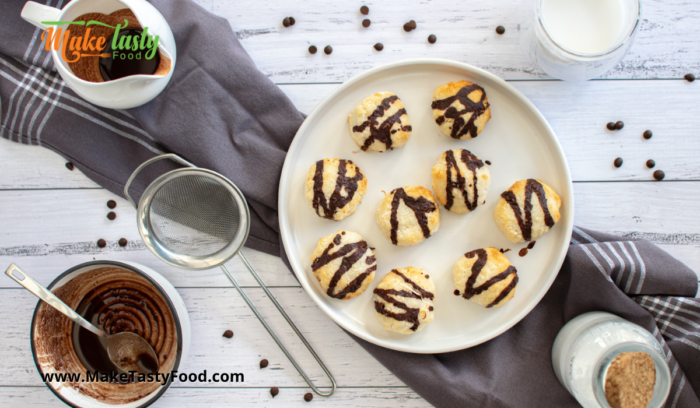 Go on try them so tasty and a family favorite that granny used to make.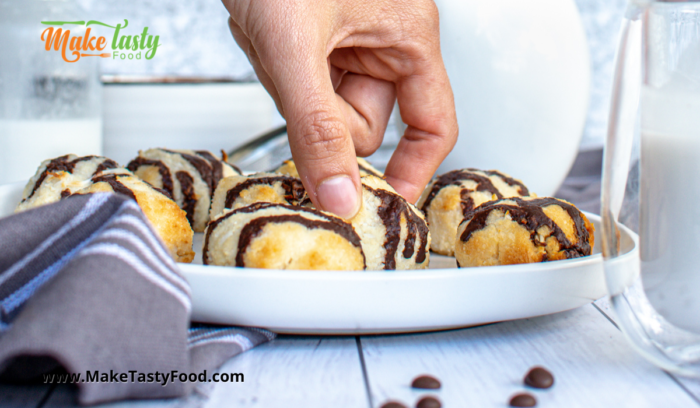 The full recipe below for you to download or save. Go on make them.
Get some great recipes here 18 Mother's Day Morning Tea Ideas to spoil your mother and show how you appreciate her.
Get some vegan snack and treats and other ideas —–> 17 Easy Vegan Snack Recipes
Looking for something simple to bake or not to bake that's quick? then get these —-> 20 Easy Baking Recipes Ideas
Try these vegan meal recipe ideas —–> 18 Easy Vegan Recipes
Print
Chocolate Drizzled Coconut Macaroons
A Chocolate Drizzled Coconut Macaroons Recipe are so easy to make mixing all ingredients together. Baked and drizzling with chocolate.
Author:
Prep Time:

10

Cook Time:

15

Total Time:

25

Yield:

14
Ingredients
Coconut Macaroons:
3 cups shredded coconut
¼ cup agave nectar
1 tsp coconut extract (optional)
1 tsp vanilla
pinch of salt
2 tbsp coconut oil
Chocolate Glazé:
½ cup of coconut oil
½ cup cacao powder
¼ cup maple syrup or agave nectar
Instructions
1. Preheat oven to 360F
2. Set all the ingredients in a food processor and pulse until combine.
3. Line a baking sheet with baking paper.
4. Using your hands, form 12-14 balls and set them in the baking sheet, pressing on the top for a macaroon shape.
5. Bake the macaroons for 15 minutes or until the turn a little brown on top. When hot they may brake so let them cool before transferring them.
6. for the chocolate glaze, whisk the melted coconut oil with the cacao powder and the maple syrup until combine. Then using a spoon or a small jar spread it in the top of the macaroons. Let it cool for 20 minutes. The macaroons are ready to eat.
You can keep them in the fridge for up to 3 weeks
More Oven Baking Recipes to choose from.
There are some printables for your kitchen for free.
Enjoy