How to Cook Basic Oat Breakfast in just a few minutes. Rolled oats or blended oats retain their oils, cooking them is a healthy choice.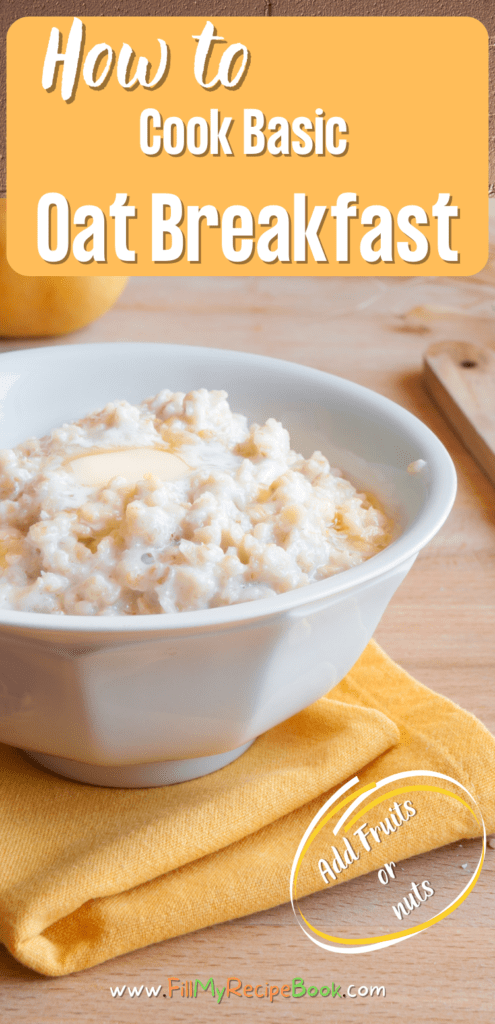 How to Cook Basic Oat Breakfast
A quick and healthy breakfast for two with cooked oats on a stove top with butter or fruit on top.
This is the way that it is normally cooked in households. It is not the quick oats but the rolled oats or blended rolled oats cooked in a pot of water with salt. Rolled oats detains most of its oils, so if you prefer to blend it then cook it it will be healthier than already blended oats bought. The oats lasts longer this way as well.
Ingredients.
A few ingredients needed for this healthy and simple breakfast. Warm with fruit on top. (get the recipe for all the instructions and ingredients needed.)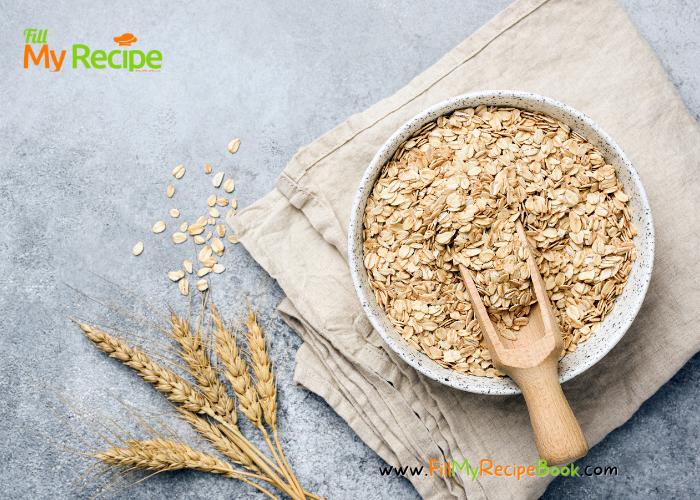 Rolled oats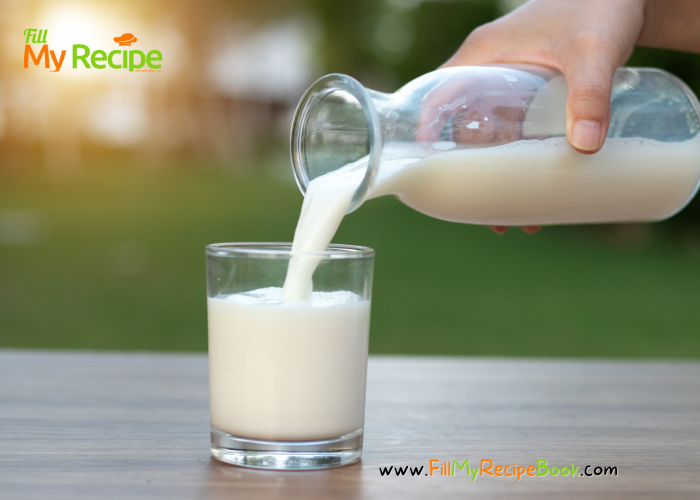 Milk
How To.
On the stove top with a medium pot add the two cups of water and a cup of oats with salt and bring to boil. Once it bubbles switch the stove to simmer and add the lid and leave to simmer for about 5 minutes more. (follow the directions on the recipe)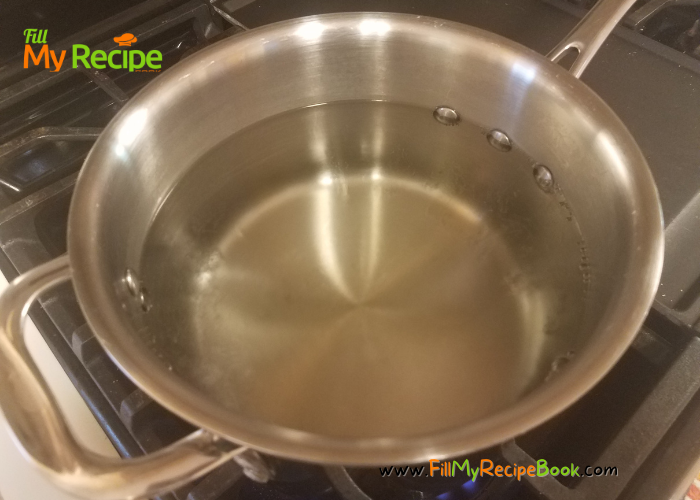 While warm add the oats to the bowls and add a blob of butter or fruits. Then add the sugar and milk. Eat warm it is delicious. Filling and healthy with lots of fiber.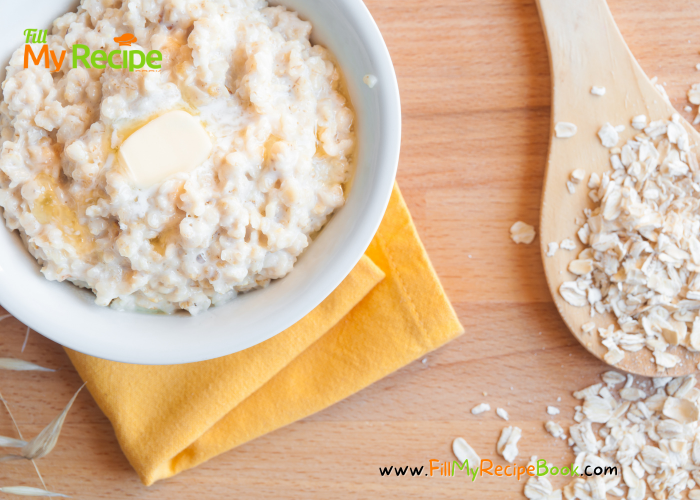 A bowl of cooked oats and milk and butter served for a healthy and tasty breakfast meal.
Great for school kids to fill them up and provide a nutritious meal with fruit.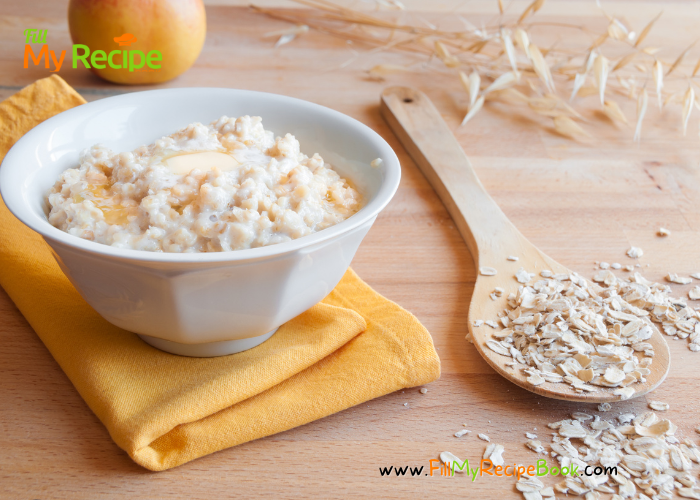 The butter gives it an amazing taste.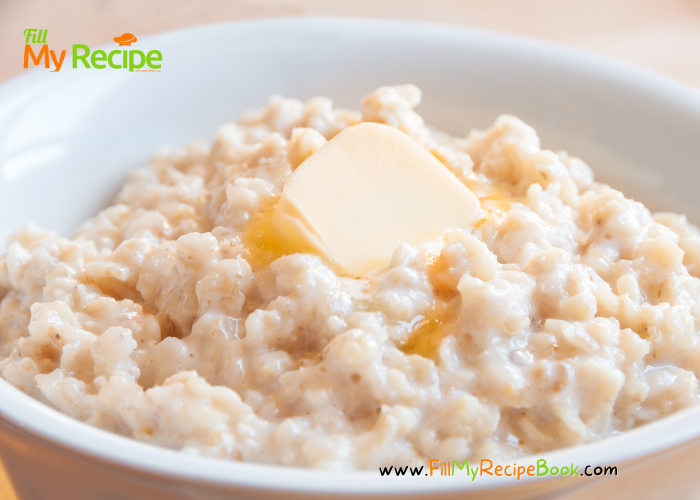 For a different version of oats in a bowl with milk or cut pieces of banana. This is my favorite way to eat breakfast will honey and cinnamon on the bananas.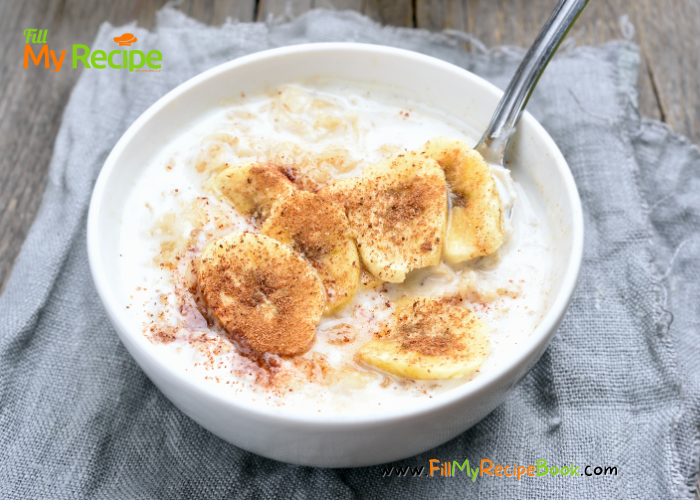 A different fruit topping for the oats breakfast is cut up apples with a drizzle of honey.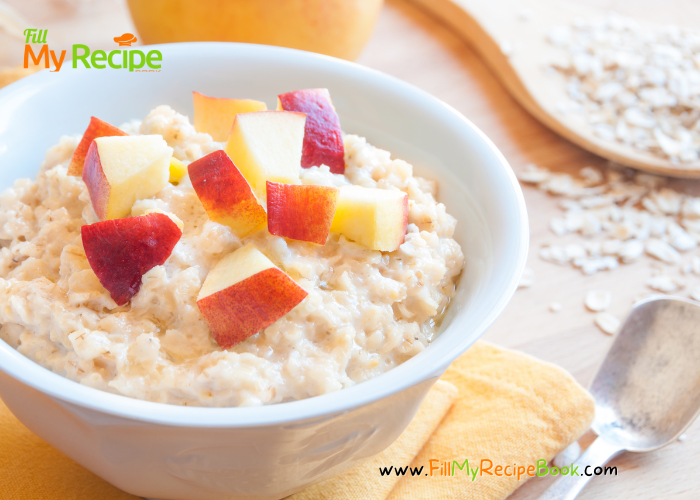 Do oats need to be soaked before cooking?
Soaking not only softens the oats, but it also makes them more tender, quicker to cook, and easier to digest. Once they're soaked, it's time to cook.
Recommendations.
(click the highlighted heading for the recipe)
Spoil mother on the special day recipe ideas —-> 22 Easy Mothers Day Breakfast Recipes
Get these oat recipes for a breakfast —-> Oat Raisin & Date Muffins as well as these other ideas to create —-> 8 Amazing Jungle Oats Recipes
as well as these breakfast ideas —-> 20 Easy Vegetarian Breakfast Recipes
Get some ideas —– 14 Must Read Beginners Cooking Tips
Get these great Christmas breakfast ideas —–> 35 Easy Christmas Breakfast Ideas as well as these ideas —-> 14 Valentine Family Breakfast Ideas
Print
How to Cook Basic Oat Breakfast
How to Cook Basic Oat Breakfast in just a few minutes. Rolled oats or blended oats retain their oils, therefore cooking them is a healthy choice.
Author:
Prep Time:

5 min

Cook Time:

10 min

Total Time:

15 min

Yield:

2

Category:

Breakfast

Method:

Stove top No Bake
Ingredients
Oats for Two
1 Cup of oats (rolled oats or blended)
2 Cups of water
1Teaspoon of salt
2 Tablespoons of brown Sugar (or honey)
Milk (or almond or coconut milk)
Fruit of choice.(chopped) Banana or apples or pears or nuts.
Instructions
In a medium pot turn the stove on and add the cup of oats to the pot and the two cups of water and salt.
Warm it up bringing to boil, while stirring so that the oats is mixed. Once it comes to a boil turn down the stove plate to simmer. Add a lid to leave it simmer for about 5 – 10 minutes. (until cooked)
Cut your fruit into edible pieces. Or use a blob of butter.
Serve the cooked oats in the two bowls adding a small blob of butter on top.  Add a tablespoon of brown sugar. Pour the milk in the bowl to just enough to see that the milk is around the oats. Eat while warm.
For a different oat breakfast add your cut bananas or apples or pears or nuts on top and enjoy.
Notes
For different toppings add banana or apple or even pear pieces. Nuts are also an option and use almond or coconut milk if need a dairy free breakfast.
Keywords: How to Cook Basic Oat Breakfast