Best Greek Salad Recipe with a dressing, tossed together with lettuce , tomato, cucumber, feta and black olives for an tasty cold side dish.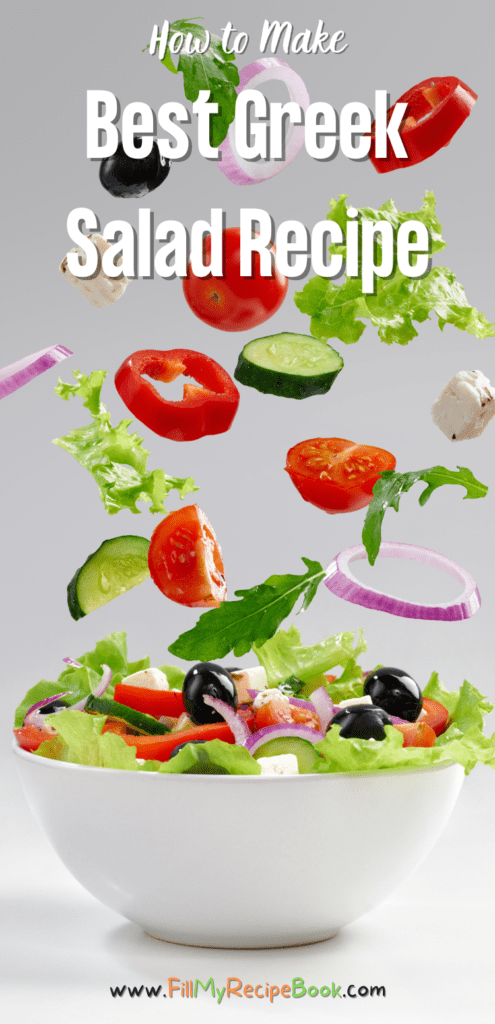 Best Greek Salad Recipe
A Greek salad is a few ingredients tossed together with lettuce, such as tomato and cucumber, onion, feta and olives. It makes an easy side dish to put together with a simple dressing. An amazing and popular salad to Wisk up for a braai or Bbq or any meal.
Ingredients.
The ingredients speak for themselves. Small cut up tomato´s with fresh lettuce and cut up cucumber and sliced red onion. Feta and olives with a normal addition of a few bell peppers for color.
Red cherry tomato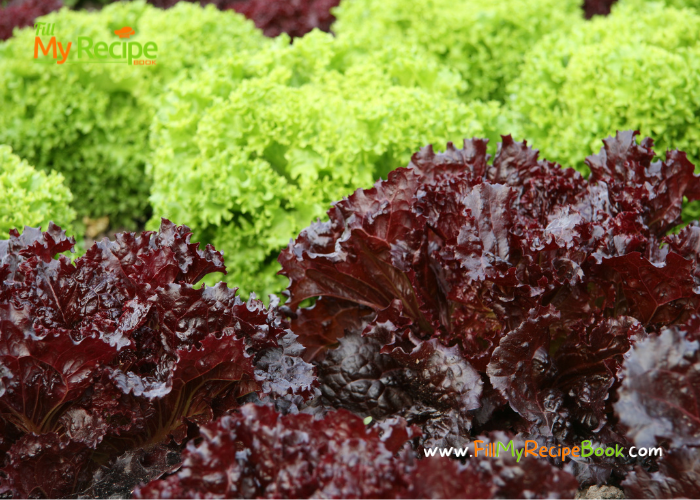 Green or red lettuce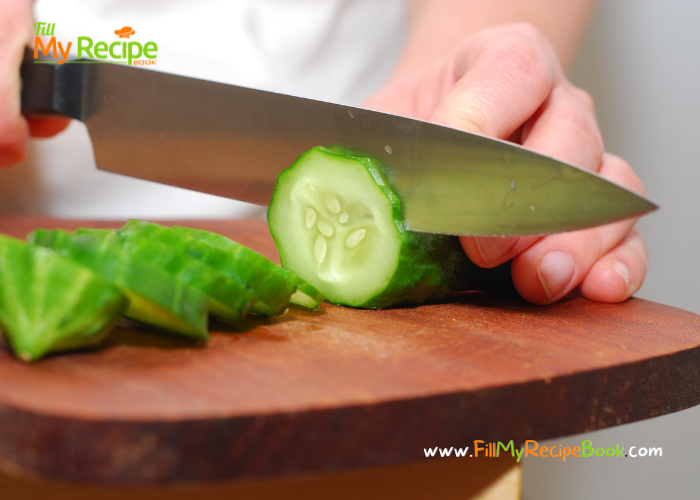 English cucumber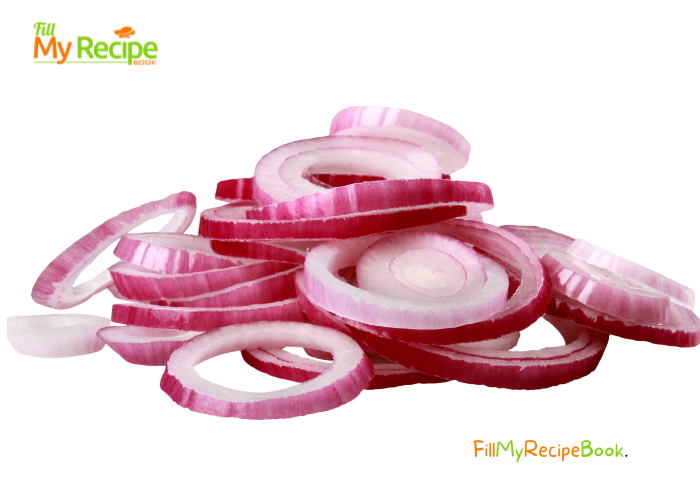 Red onion sliced
The feta with herbs is my choice. An optional addition can be bell peppers red or green or yellow for a splash of color.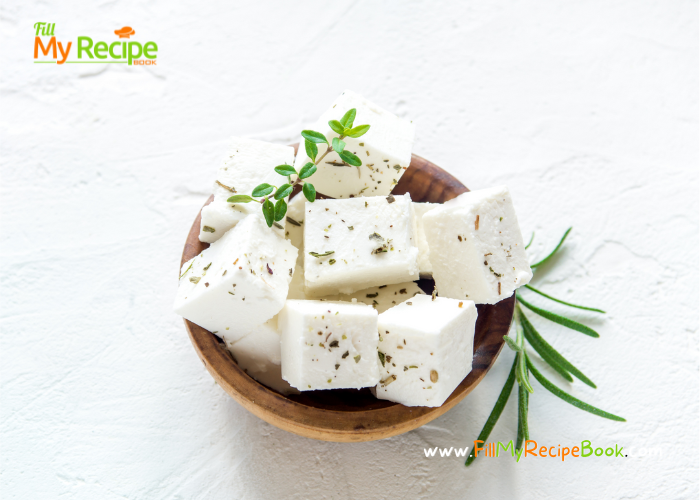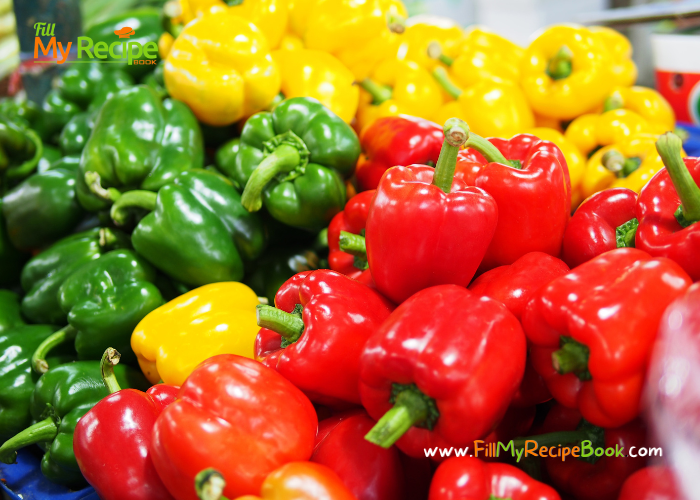 What makes a Greek salad is these black olives. Can add green olives if you prefer.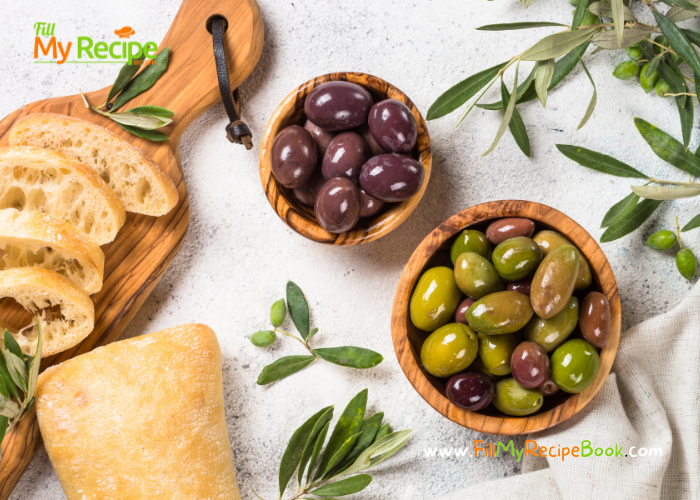 How To.
Wash and clean all of the ingredients and cut to size required. Add them into a large bowl and toss them all together with salt and olive oil dressing.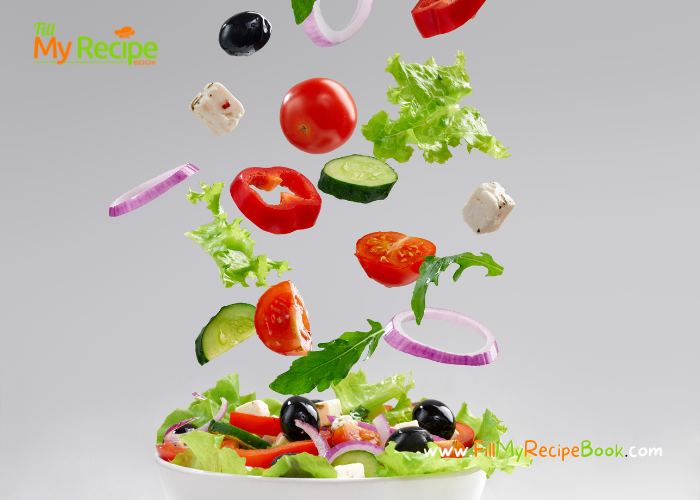 Make the dressing to mix and toss the salad in. Serve some dressing with the bowl of salad on the table when serving. (see directions for dressing)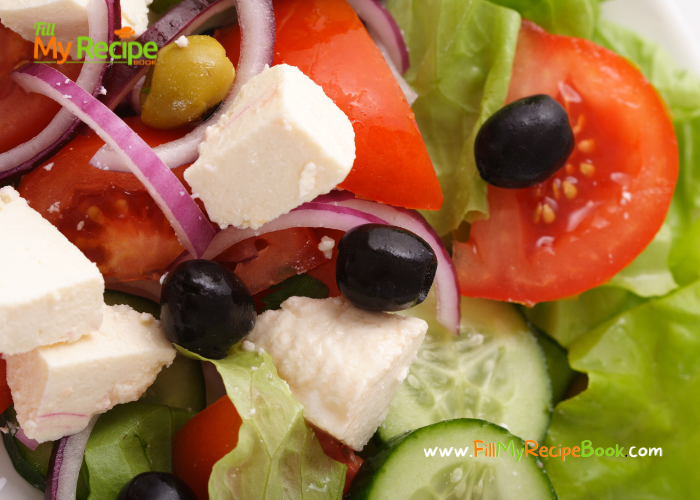 A plate of Greek salad with some toasted bread and salad dressing if more is needed.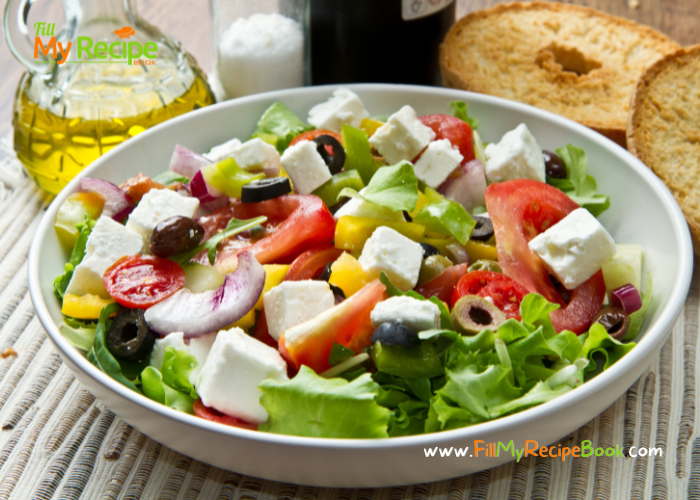 Is Greek Salad Healthy?
It is low in calories and nutrient dense. Provides you with vit c and Vit A as well as potassium and iron.
It also contains phytonutrients and antioxidants, which reduces the risk of health problems such as heart disease and cancer.
Is feta cheese anti inflammatory?
Feta cheese contains friendly bacteria that has been shown to promote immune and intestinal health. In addition to their anti-inflammatory effects.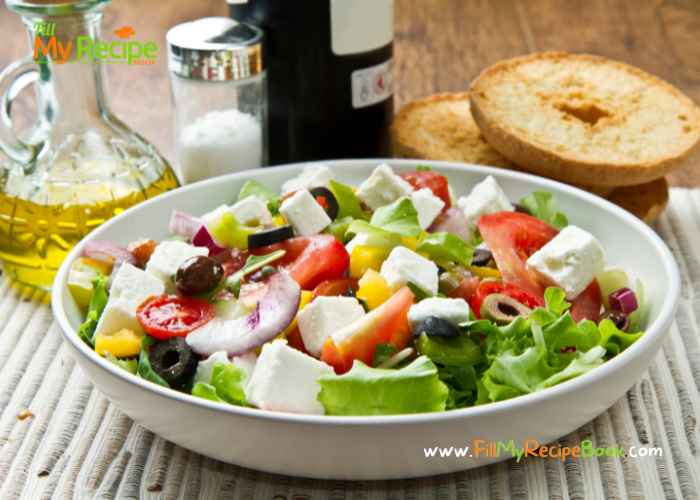 A Greek salad is a popular salad all over the world and a well known Greek dish in Greece.
Recommendations.
A great few Christmas cold side dish salads to choose from.—–> 21 Healthy Cold Christmas Salads Recipes
Get more recipes for salads —–> 10 Easy Salad Recipes and these interesting other ideas
You may want to add this Greek salad recipe to —-> Fried Fish and Chips with Salad
Did you know you can enjoy a braai or barbecue as a vegetarian? get these ideas —–> 25 Vegetarian Braai or Barbecue Recipes
Ideas for a vegetarian Christmas meal —–> 34 Vegetarian Christmas Dishes Recipes
Summer Barbecue or Braai side dishes recipe ideas —–> 19 Easy Salad Recipes Ideas and these recipe ideas —-> 10 Best Braai Salad Side Dishes
Print
Best Greek Salad Recipe
Best Greek Salad Recipe with a dressing, tossed together with lettuce , tomato, cucumber, feta and black olives for an tasty cold side dish.
Author:
Prep Time:

25 min

Cook Time:

0 min

Total Time:

25 min

Yield:

4

Category:

Side dishes, salad

Method:

no bake
Ingredients
1/2

Lettuce, clean and broken in pieces.

1

English cucumber (cut up nicely)

1

yellow and green bell pepper (cut up small slices) optional

2 Cups

of halved red cherry tomatoes (mix yellow cherry tomato's optional)

50 grams

of herbed feta (about  oz) Cut into squares

1

small red onion (sliced into rings, halved)
salt
Dressing
1/2 cup

extra virgin olive oil

1/4 cup

balsamic vinegar

2 tsp

honey

2 tsp

Dijon mustard

1

small shallot, minced

1

clove garlic, minced

1/2 tsp

kosher salt

1/4 tsp

black pepper
Instructions
Clean and wash all veggies and set aside on dish towel and dry.
Cut and chop the various salad ingredients to size. Break up fresh lettuce place in a salad bowl.
Make the dressing 
Add all ingredients to a mason jar. Seal the lid and shake vigorously until the dressing is well mixed and thick. Use immediately or store in the refrigerator for up to 10 days. Shake again before using.
In a larger bowl add the cut tomatoes, cucumber, bell peppers, feta and onion and some lettuce. Toss them to mix up well. You can toss the salad with the dressing or leave in a jug for serving with the salad.
Fill up the lettuce based salad bowl with this Greek salad and serve cold. Serve the salad with meats or braai or Bbq. or even meals.
Store in cool place with cling wrap covering the bowl.
Keywords: Best Greek Salad Recipe