8 Greek Salad Recipes which include fish and chicken and pasta, as well as a vinaigrette.
8 Greek Salad Recipes
Here we share a few Greek salad Recipes ideas to create for a side dish or to add with fish or chicken. Pasta included in different variations of Greek salads as well. Make a homemade Greek salad dressing.
(click on the highlighted heading or image for the recipe)
Best Greek Salad Recipe with a dressing, tossed together with lettuce , tomato, cucumber, feta and black olives for an tasty cold side dish.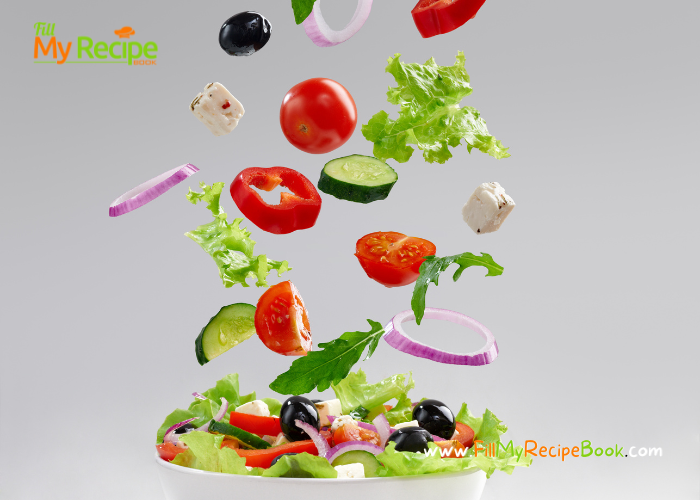 Authentic Greek salad with fresh vegetables, fragrant olive oil, oregano, and salty, creamy feta cheese.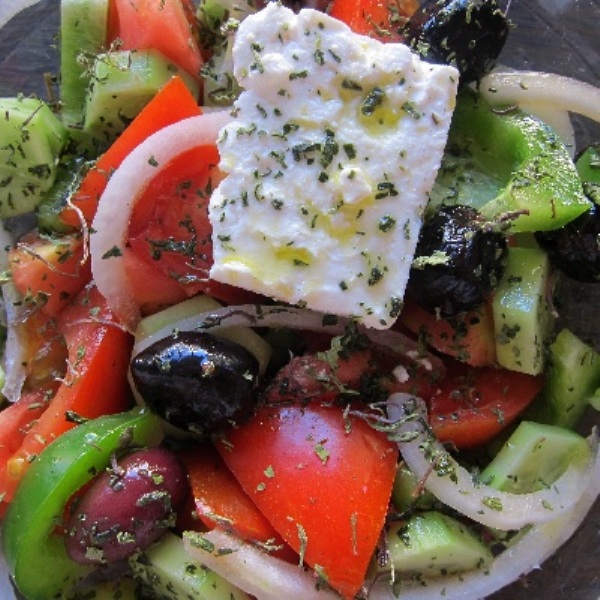 If you haven't seen the movie My Big Fat Greek Wedding 2, you may miss the joke here, but that's ok.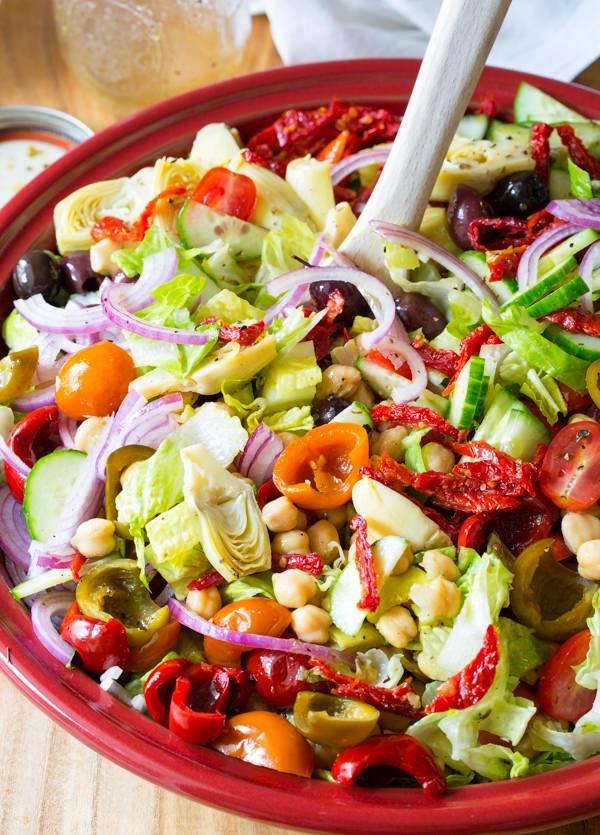 I do realize that traditional Greek Salads start off pretty healthy. My paleo version opts out of the usual feta cheese crumbles and sneaky non-paleo dressings.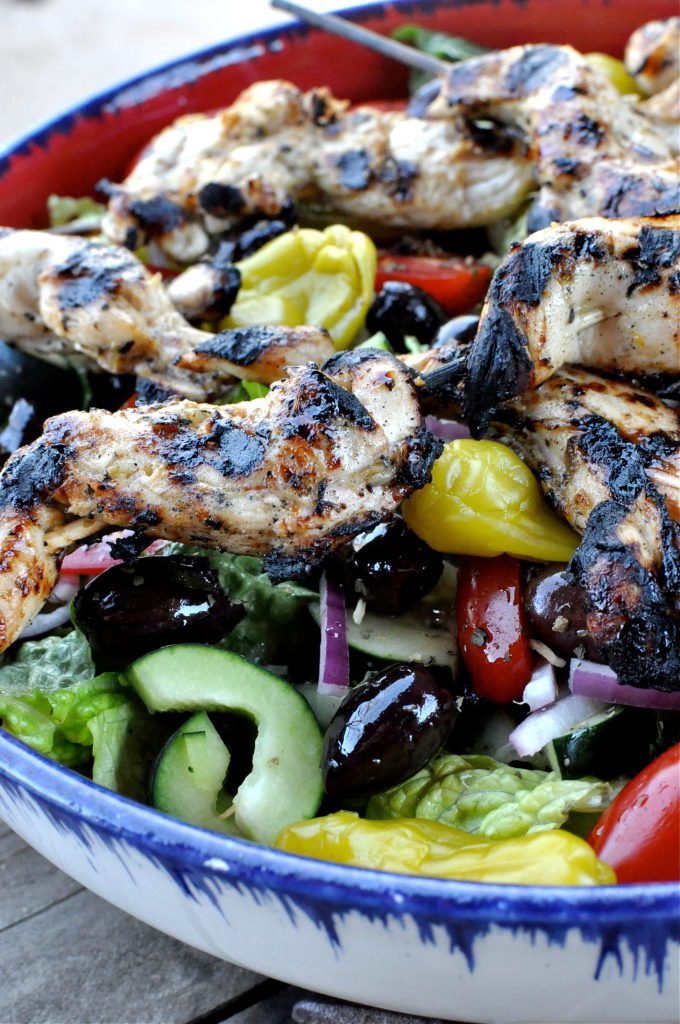 This brown rice salad is given a Greek twist with cherry tomatoes, crunchy cucumbers, creamy feta, and Kalamata olives.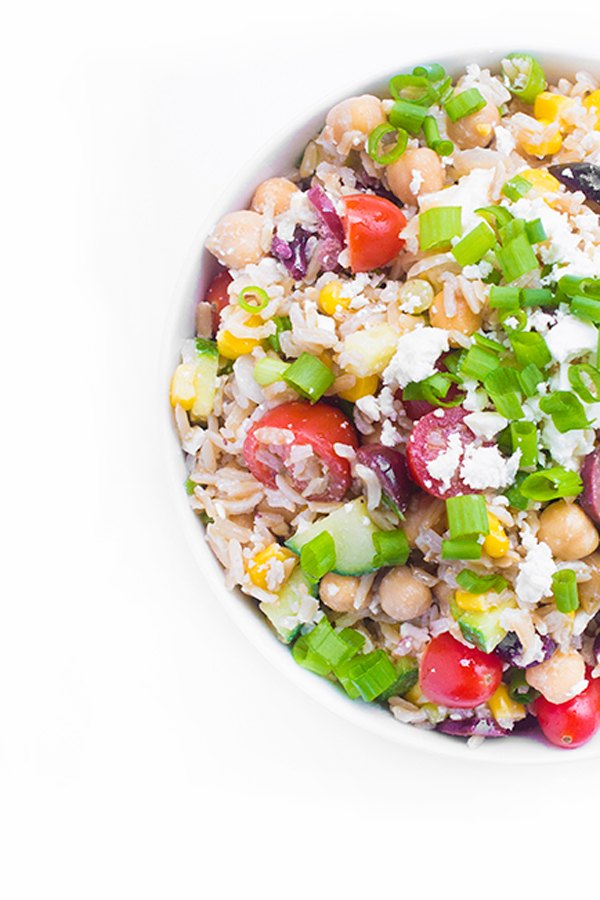 Tender cheese filled tortellini, crunchy peppers, crisp cucumbers and juicy tomatoes, topped with loads of cheese and tossed in a greek flavored dressing.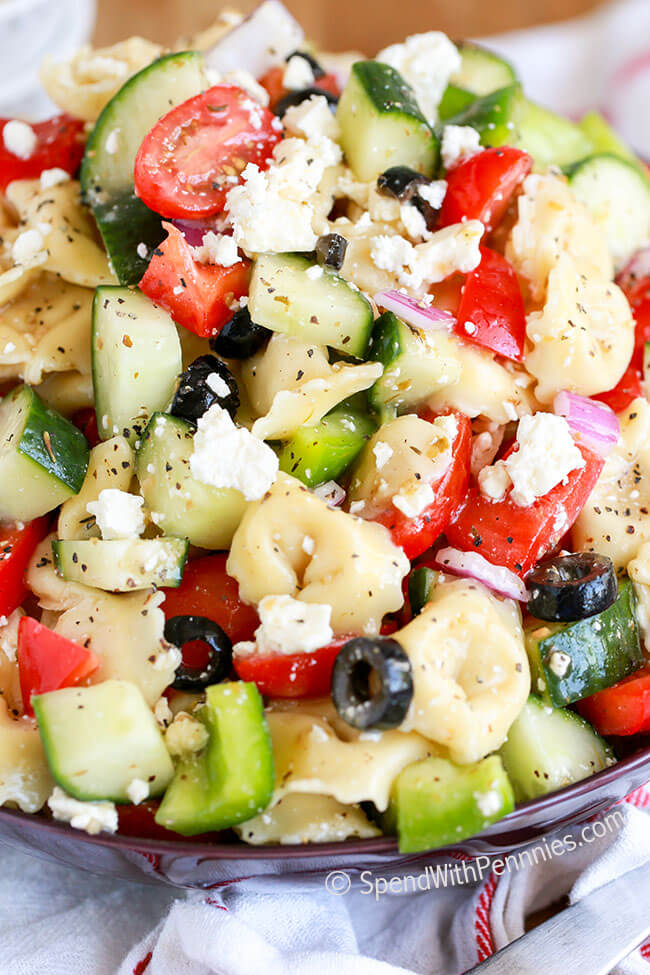 Whip up this easy homemade Greek salad dressing in just minutes for authentic Greek flavor with most ingredients found in your pantry.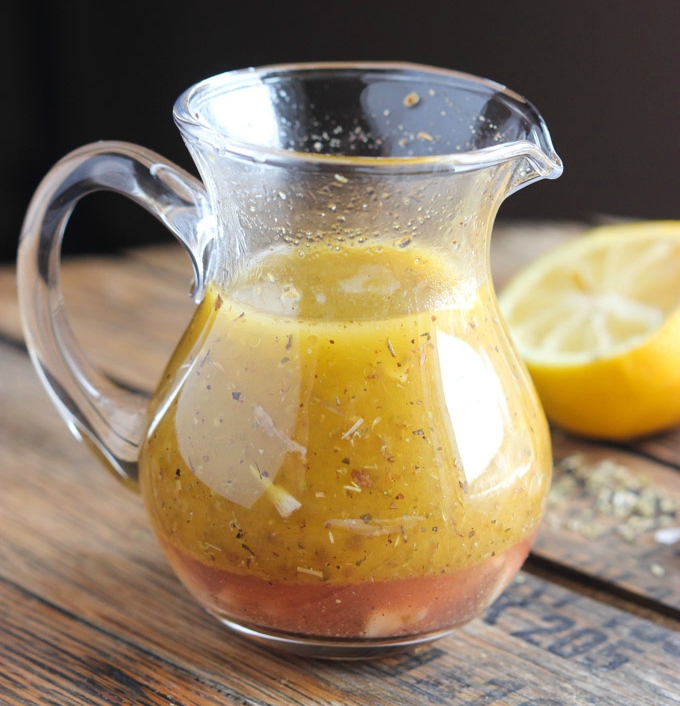 Salmon greek salad with lemon basil dressing
Light, fresh and healthy grilled salmon Greek salad recipe. Crisp vegetables are tossed in a tangy lemon basil dressing and topped with flaky salmon.