Easy Chocolate Banana Muffins recipe made with your many over ripe bananas for that special chocolate treat for coffee and tea time.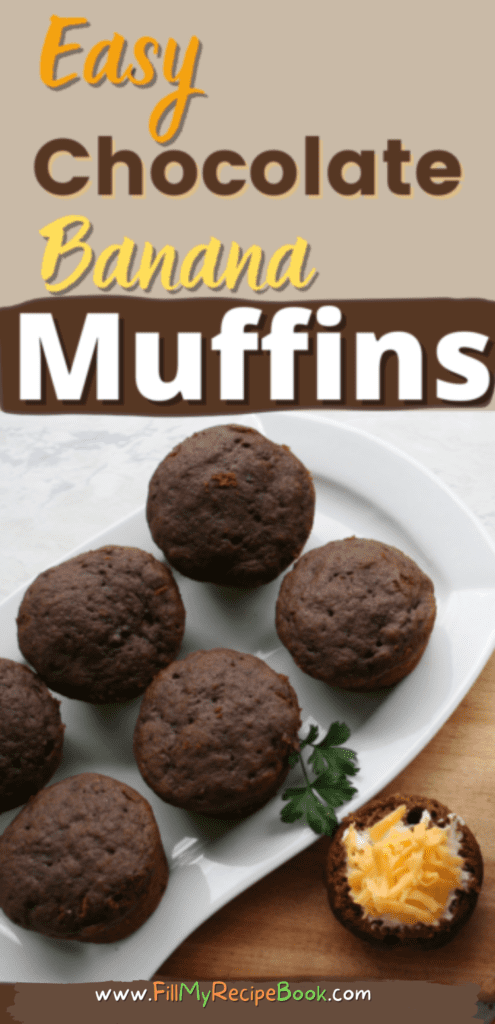 Easy Chocolate Banana Muffins.
A few over ripe banana's just sitting there? Well I was taught that you don't waste any food, therefore make some muffins. I decided that chocolate was to be added as that would make a change from banana muffins. This recipe is so tasty, easy and scrumptious.
Bake in muffins pan.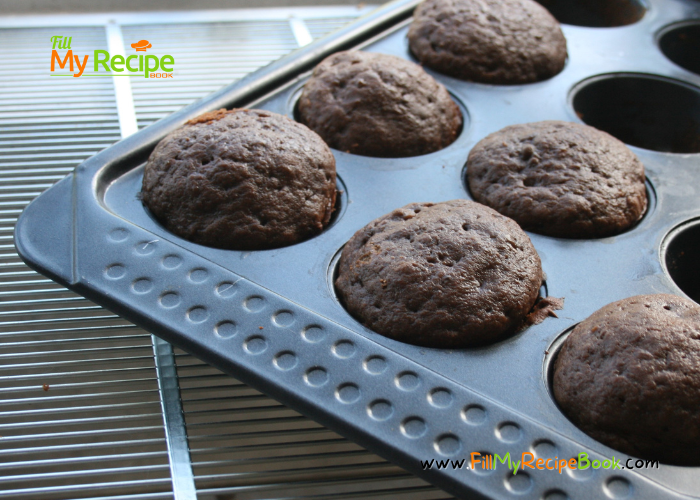 Leave to cool in the muffin pan, this makes it so much easier to pop them out. They will not break up when this is done. Then leave the muffins on the cooling rack to cool.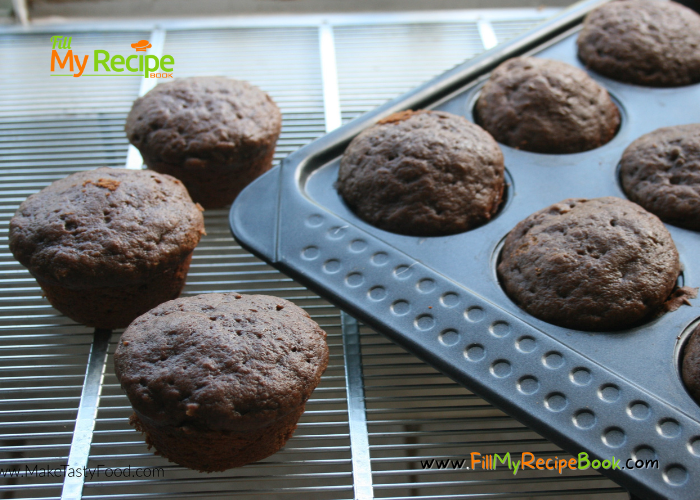 Once cool some can be buttered with cream cheese spread and add what you would like on some or just eat them with cream cheese. Lovely and tasty when they are warm.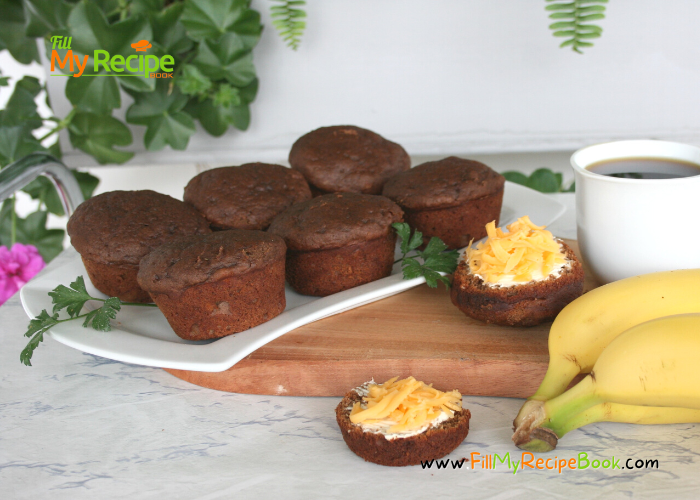 Added cheese was my choice, with coffee of course.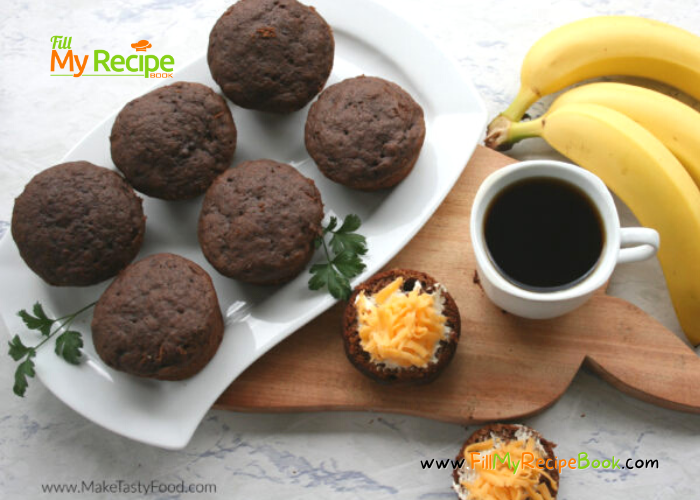 These will make a delicious breakfast as well.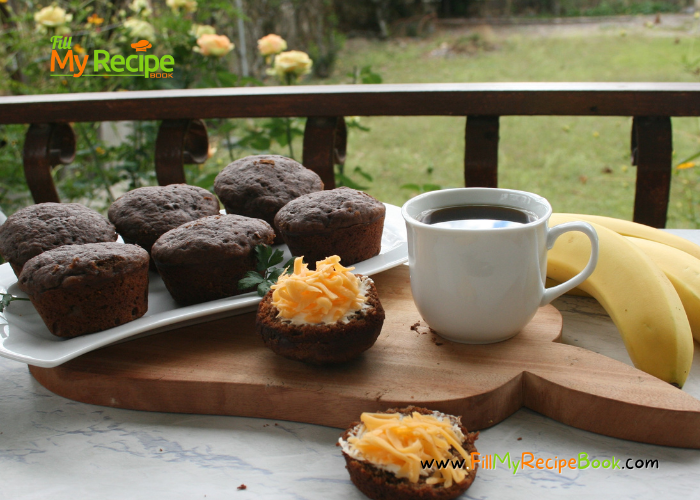 Recommendations.
(click the highlighted heading for the recipes)
Create more muffins that use banana —-> Tasty Banana Blueberry Muffins and Breakfast Banana Muffins  and Scrumptious Banana Oat & Honey Muffins
Get these amazing tasty muffin recipes here,—–> 8 Tasty Muffins Collection and these ——> 8 Healthy Oat Muffin Recipes
There are more fruit filled muffin recipes here —–> 16 Fruit Filled Muffin Recipes and other recipe ideas —–> 18 Easy Muffin Recipes
Some ideas for a beach snack —–> 20 Easy Beach Snack Ideas Recipes
Print
Easy Chocolate Banana Muffins
Easy Chocolate Banana Muffins, made with your many over ripe bananas for that special chocolate treat for coffee and tea time.
Prep Time:

15 min

Cook Time:

25 min

Total Time:

40 min

Yield:

14
Ingredients
125 ml Of Butter or olive oil.
2 large eggs
250 ml of brown sugar
500 ml of flour (including 40 ml of cocoa powder)
4–6 mashed ripe banana
10 ml – 2 tsp of baking powder
5ml – 1 tsp of vanilla essence
1/2 tsp of Himalayan salt
Instructions
Preheat the oven to 180 Deg.C
Grease your muffin pans.
Beat the sugar and butter until creamy.
Then add the vanilla essence and eggs one at a time. 
Sift the flour and other dry ingredients.
Mix the dry ingredients into the wet mix and then add the mashed bananas.
Fill up your muffing pans and place in the oven to bake.
Bake for 25 minutes and test with a knife if the muffins are done and the knife comes out clean.
Serve with some butter on the cut halves or eat as is.
Notes
Some chocolate chips may be added for that extra chocolate taste.
Keywords: Easy chocolate banana muffins
More Oven Baking Recipes to choose from.
For a free download of oven temperatures and conversion chart click here. As well as other printables for the kitchen.