12 Easy Bean Salad Recipes ideas to create with beans. Healthy cold salads or side dishes for a braai or barbecue or lunch with meals.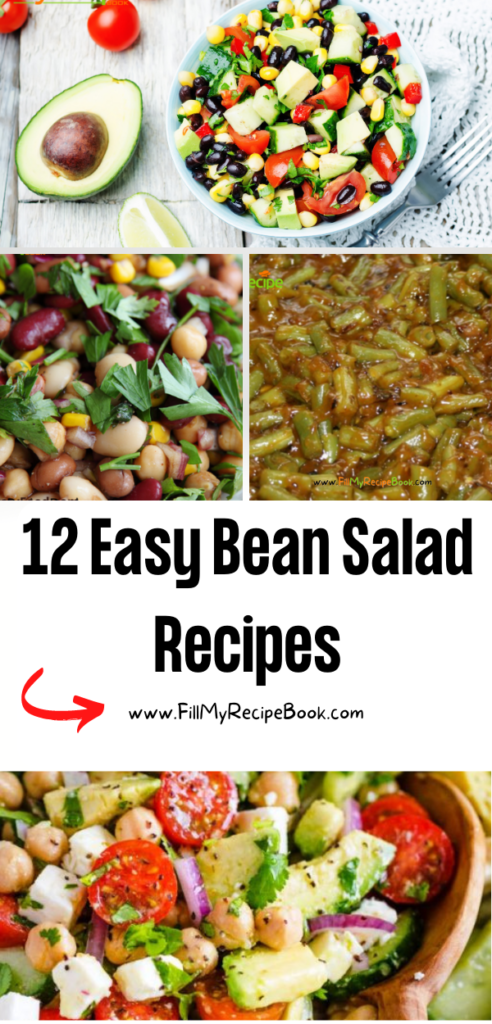 12 Easy Bean Salad Recipes
Sharing a few recipe ideas to create with beans. with dressing to go with the different bean salads. Healthy choice to have as a cold side dish. Wonderful to make as a large dish and take with to a family gathering. There are Mexican and vegan and vegetarian dishes as well. Make them a light meal as well as beans are filling.
(Click the highlighted recipe name and photo for the desired recipe.)
What is a bean salad made of?
A bean salad a cold salad made of various cooked beans. Green, wax, kidney or lima beans. As well as tossed in a sweet-sour vinaigrette. Other variant ingredients include fresh chopped onions, bell peppers, as well as other cooked vegetables and chickpeas.
How long does bean salad last?
These left over 3 bean salads stored in a sealed container and kept in the fridge for up to 7 days. When you add more ingredients to this salad, first toss it to mix up the dressing as it would have settled at the bottom of the dish.
Always marinated in a dressing of vinegar, oil, sugar and salt.
A very filling bean salad, lots of fiber and protein here. Great for vegetarians and vegans to. The sauce or dressing included with this recipe. Also will keep for a few days covered in the fridge.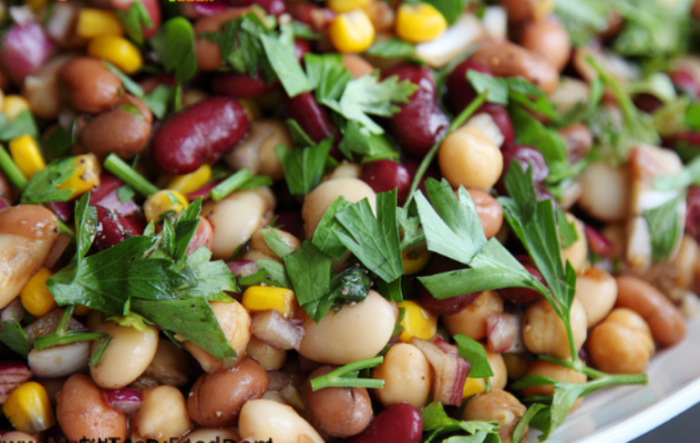 Corn and Black Bean Salad with avocado and lime dressing. An easy and very tasty cold side dish to have with meals or dinners for family.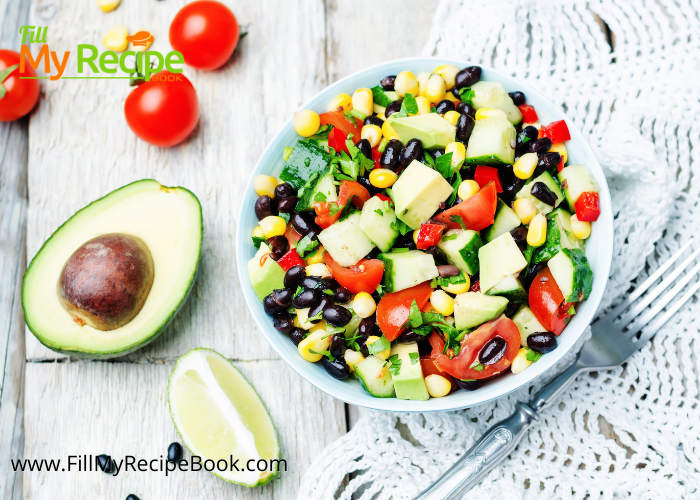 Mustard Curry Green Beans, a favorite for the family. This can be used for a side dish or salad. Great to have during holidays, less cooking.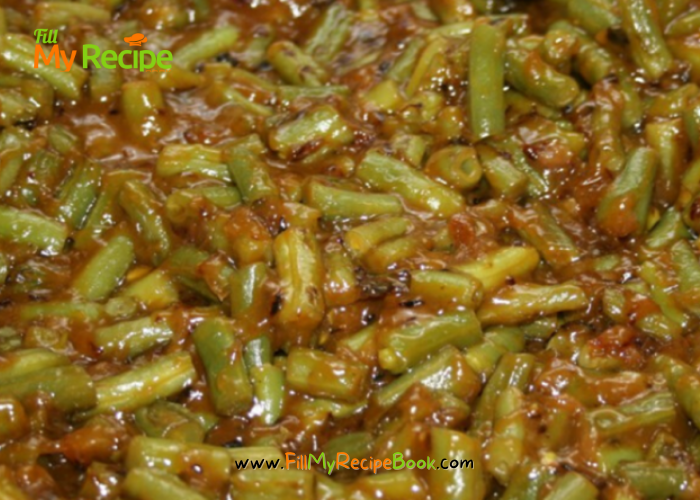 This easy Bean Salad recipe is famous in our house, and for good reason! Quick to make, packed with flavor, and perfect for bringing to potlucks!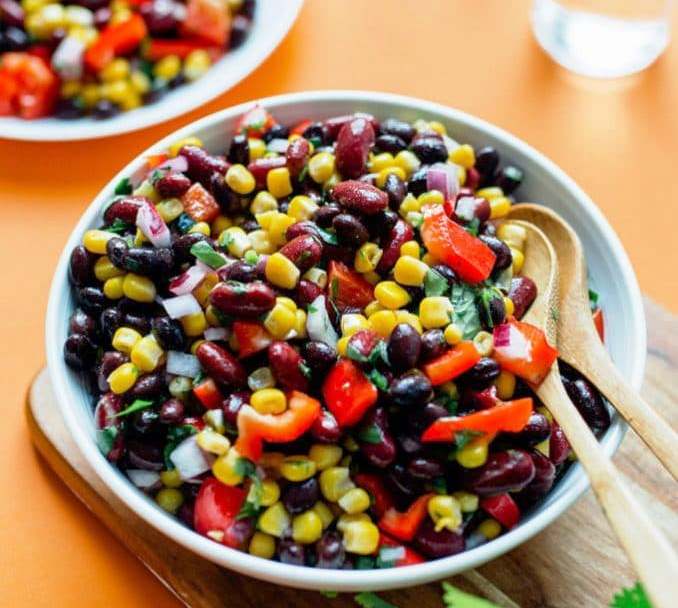 This Three Bean Salad is the best BBQ side dish or summer salad for any potluck! Made with simple pantry ingredients (green beans, garbanzo beans, kidney beans) and is even better as a make-ahead salad! You'll only need about 10 minutes to make this salad!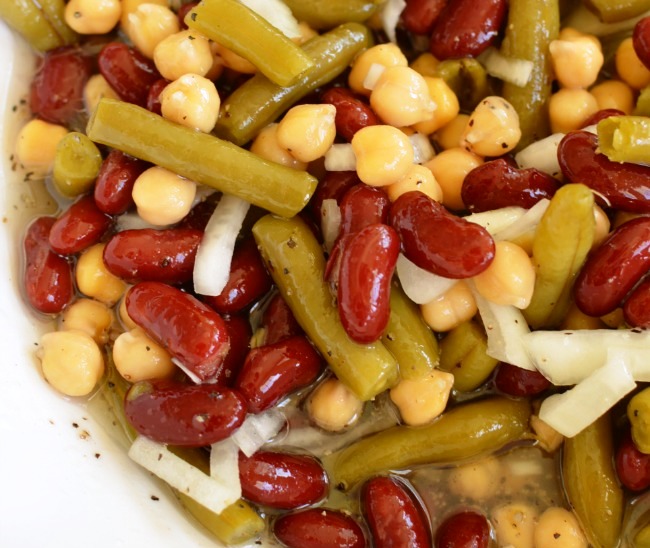 When I need a quick crowd-pleasing dish that doesn't require any cooking, my first go-to is this simple Black Bean and Corn Salad recipe.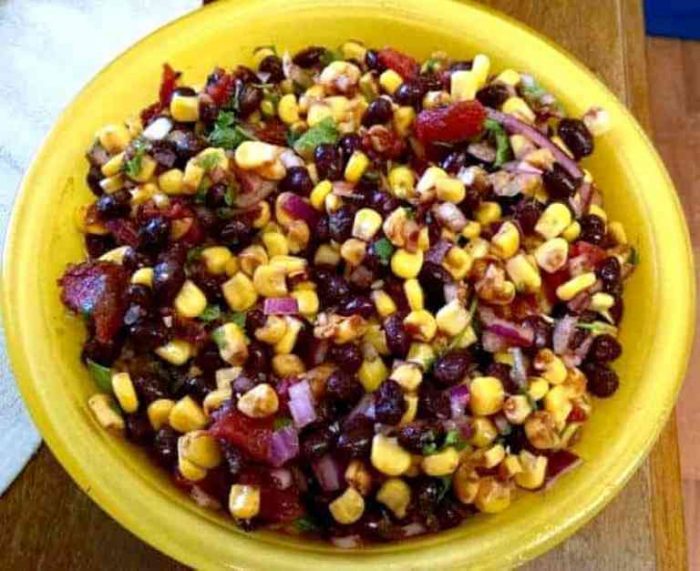 This Three Bean Salad recipe makes a ridiculously easy and healthy side salad. You'll love this classic dish that requires no cooking, comes together in 15 minutes, and for under $5.00. It's so colorful and great for potlucks!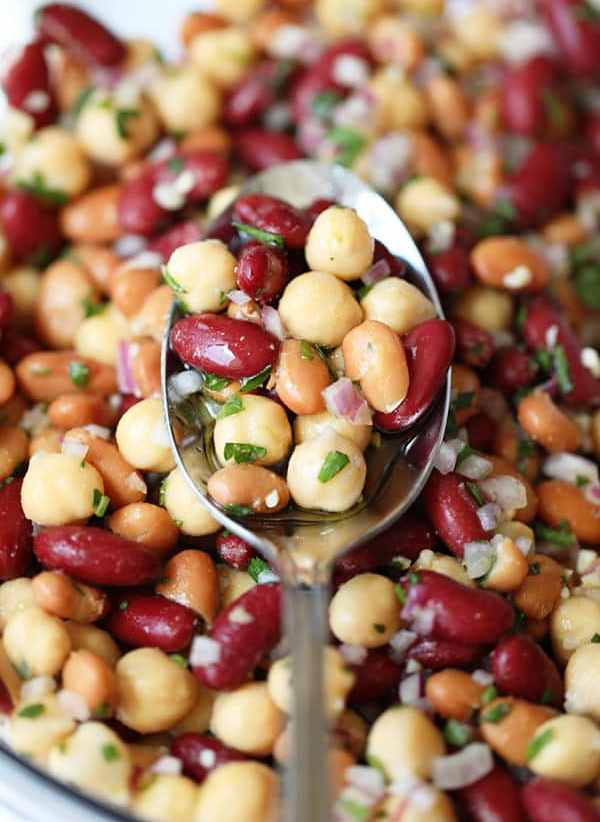 Mexican Corn and Black Bean Salad is a super easy and refreshing summer salad full of black beans, corn, and tomatoes! This black bean and corn salad comes together in a snap and has the most flavorful chili lime and garlic dressing!
Chickpea Salad loaded with crisp cucumbers, juicy tomatoes, creamy avocado and feta cheese. The fresh lemon dressing adds the Mediterranean flavors of classic Greek Salad.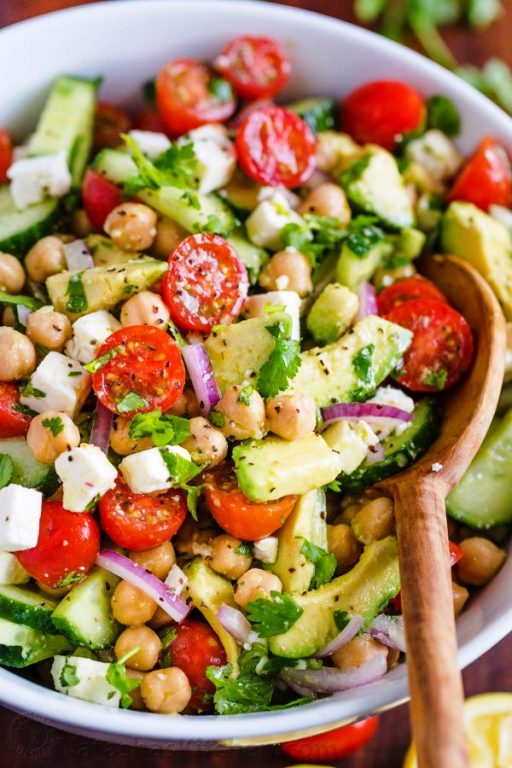 Mediterranean-bean-salad-recipe
My colorful and crunchy Mediterranean Bean Salad is the perfect side salad you'll want to make up a big batch to keep in the fridge for quick and healthy lunches, it's packed with protein!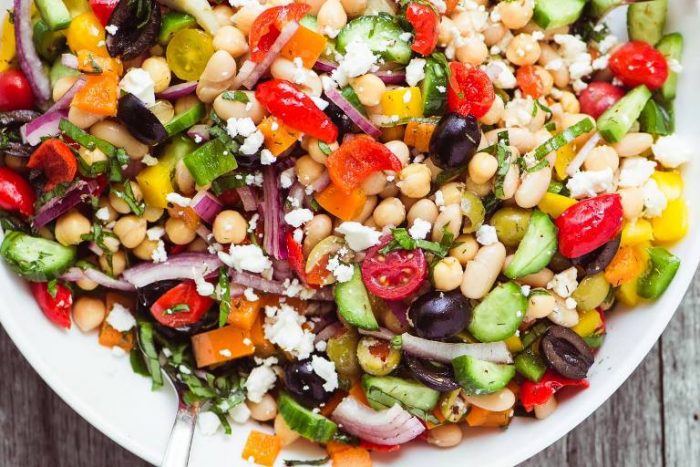 Black Bean Quinoa Salad an easy fresh salad that can be enjoyed as a meal or a side! Deliciously simple, full of fresh veggies and loaded with flavor, this is the perfect easy lunch or dinner.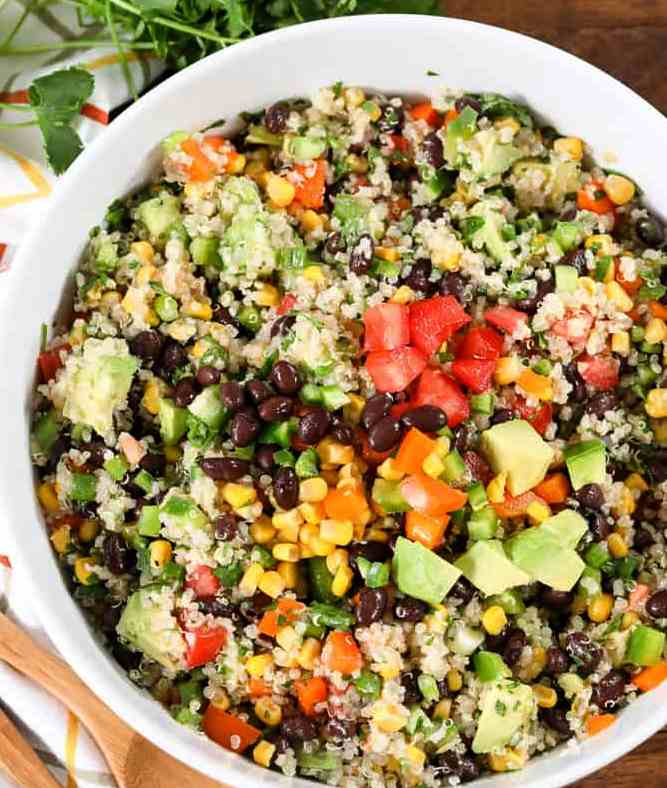 I love this bean salad because it's so simple to make, tastes delicious, and it's different than the usual mayo based potato and pasta salads.
Recommendations.
Get some amazing dressings for salads —–> Apple Cider Vinegar Salads and Dressing
Some other salads and side dishes to choose from below. –>
enjoy