Fresh Homemade Raspberry Muffins. Fresh from the farm the raspberries made such tasty muffins. Raspberries are anti-inflammatory foods.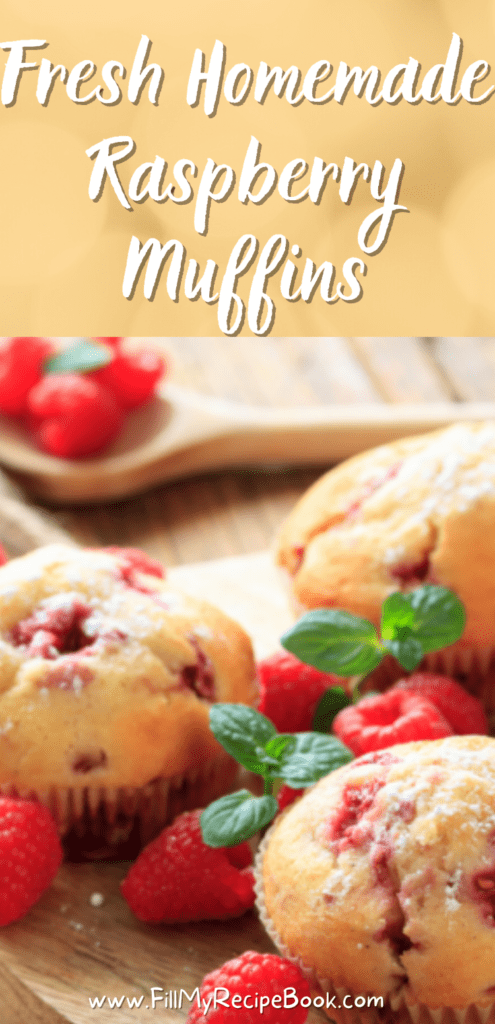 Fresh Homemade Raspberry Muffins.
On the Farm we have some raspberry bushes that are growing along the farm canal. They started to produce flowers which the bees and bumblebees pollinated. Then produced these large wonderful sweeet tasting raspberries. So what does a person do when you have plenty of fruits available. Bake something with them.
A bowl of picked raspberries, ready to add to this basic muffin mix.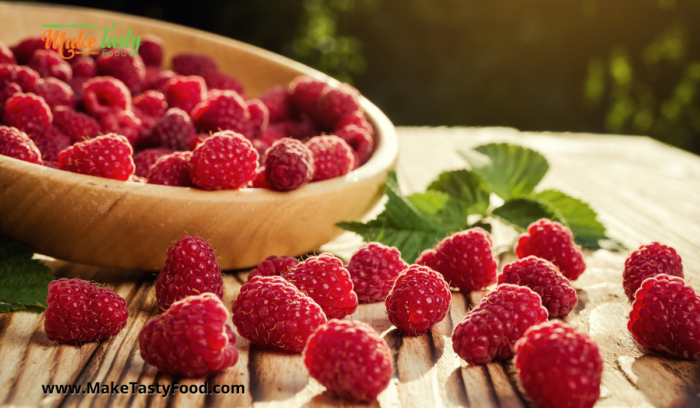 Follow the recipe below to make this basic muffin mix and then fold in the raspberries and fill the muffin pan with the filling. Bake and cool then let the kids just help themselves.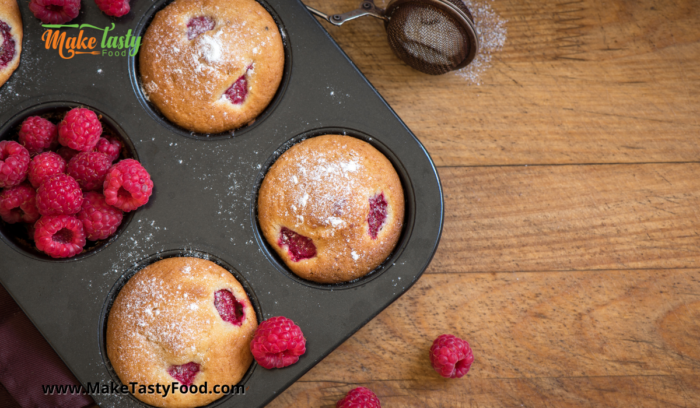 Warm muffins with this fruit in are so tasty. Be careful as you may not have any left if you don't put some muffins aside for yourself. Kids love these raspberry filled muffins.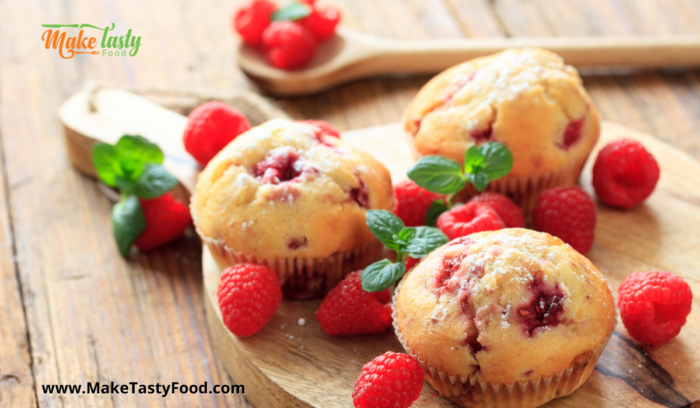 Sprinkle some castor sugar on the top for that touch of sweetness. Raspberries may have a tart taste at first.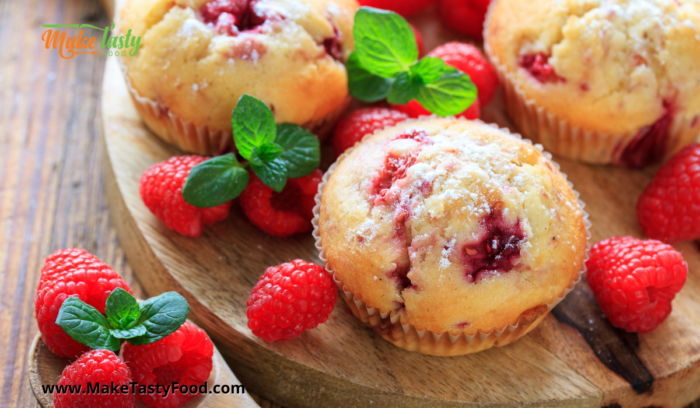 Below is the recipe for you to follow and bake with any other berries you wish to fill in this muffin mix. Blueberries or apples with cinnamon, is an idea. Use the fruit available at the time.
Recommendations
(click the highlighted heading for the recipes)
Create more muffins that use banana and those that don't. —-> Breakfast Banana Muffins Recipe  and Easy Chocolate Banana Muffins and Scrumptious Banana Oat & Honey Muffins and Oat Raisin & Date Muffins and 12 Healthy Zucchini Muffins and Gluten Free Zucchini Muffins and Amazing Pecan Crumb Muffins and Divine Oat and Chocolate Muffins and Simple Crumbed Pecan Muffins and Tasty Banana Blueberry Muffins  and Cheesy Ham Egg muffins and learn all about banana —-> Farm Bananas and Trees
Get some more muffin recipes here.—–> 8 Tasty Muffins Collection
And these delicious oats filled Muffins recipes.—-> 8 Healthy Oat Muffin Recipes
There are more fruit filled muffin recipes here —–> 16 Fruit Filled Muffin Recipes and other recipe ideas —–> 18 Easy Muffin Recipes and other fruity ideas —-> 27 Fruit Inspired Recipes
Get more treats idea recipes —-> 14 Munchie Treats Recipes
Get some more recipe ideas with berries —-> 22 Easy Berry Treats Recipes
Here are some amazing recipe ideas for you —–> 30 Ideas for Fruit Recipes
Print
Fresh Homemade Raspberry Muffins
Fresh Homemade Raspberry Muffins. Fresh from the farm the raspberries made such tasty muffins. Included is a basic muffin recipe.
Prep Time:

15 min

Cook Time:

20 min

Total Time:

35 min

Yield:

12
Ingredients
Basic muffin mix.
2 Cups flour
1/2 Cup of brown sugar
1 tsp of baking powder
1/2 tsp of salt
1 large egg
3/4 Cup of milk
1/3 Cup of oil
1 tsp of vanilla essence
Add To Muffins 
1 Cup of fresh raspberries
Instructions
Set oven at 185 Deg.C  and Grease the muffin pans.
With a hand or standing mixer.
Mix well the wet ingredients, such as egg, milk, oil, sugar and vanilla essence.
Then add the four and baking powder, mix very well.
Fold in the raspberries into the mixture.
Spoon the mixture into the muffin pans and bake.
Bake for 20 min. Test with skewer if done.
Cool on a cooling rack and dust with icing or castor sugar.
Serve up on a plate.
Notes
Add any choice of filling for this basic muffin mix.
Muffin Recipes to make any time of the day or week end. (click on the bold underlined headings)
Another 5 tasty muffin collection.
More muffin recipes in Oven Baking Recipes for you and some FREE printables for your kitchen and baking.