Grilled Caprese Eggplant Steak recipe idea for a healthy meal. A quick and easy side dish for meals, topped with cheese, tomato and spices.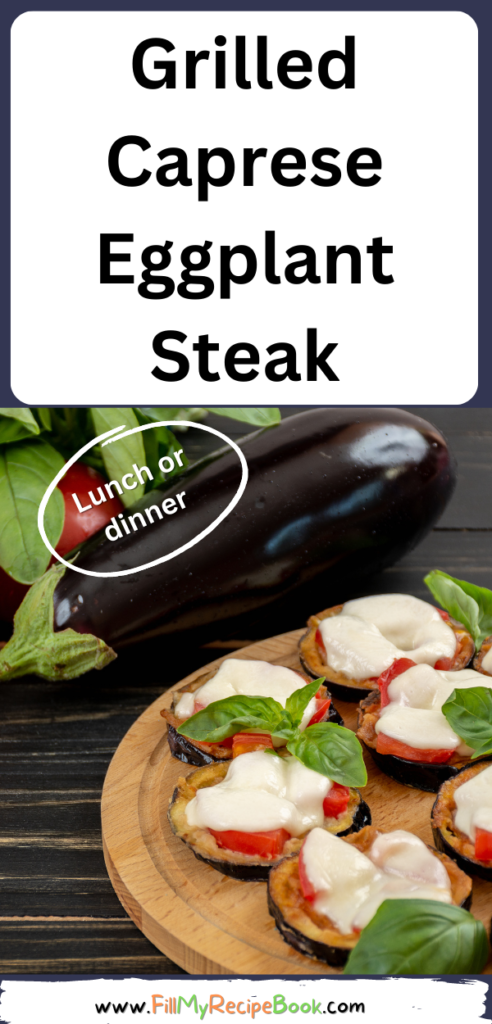 Grilled Caprese Eggplant Steak
A quick and delicious grilled caprese eggplant steak recipe idea to create for a lunch or dinner. Suits vegetarians and Gluten free diets. Just a few minutes to Oven Grill the eggplant slices spiced. Then melt the cheese and add basil leaves and Italian spices and serve. Healthy and very tasty.
What is the secret to tender eggplant?
Before brushing with olive oil prick the sliced eggplant pieces with a fork. Grilling it under the oven grill or barbecue, braai grill is another way to make this recipe. Grilling is a fast way to cook the eggplant and you would notice that the skin starts to get soft and crinkle. This should take about 2-3 minutes a side for grilling. Then add your tomato and cheese and grill until melted. Spice it and enjoy.
What happens if you don't salt eggplant before cooking?
Some types of eggplant can be a little bitter, therefore the salt will help remove the bitterness. As well as remove some liquid in the slices. If you frying or grilling or roasting the eggplant then salt will a richer flavor and creamy texture.
Should you peel eggplant when roasting?
For this recipe it is good to keep the skin on as it will hold the slices together when grilling them and melting the cheese for a steak for a side dish or a meal. Other the skin is totally edible as well as the seeds. The skin could be a little thicker.
Why is my roasted eggplant bitter?
Choose your eggplants well when purchasing them. Choose ones that are heavier and shiny and firm for better flavor. As older and overripe eggplants tend to be more bitter. Avoid the eggplants that do not have a shine and are off color and those that do not have a shiny skin.
Ingredients
eggplant
mozzarella cheese slices
Roma sliced tomato
dried italian herbs or parsley
salt and pepper
basil leaves
Get the amounts for the ingredients and the instructions in the recipe attached.
How To
Slice your fresh eggplant in rounds. Preheat the oven Grill and grease the sheet pan.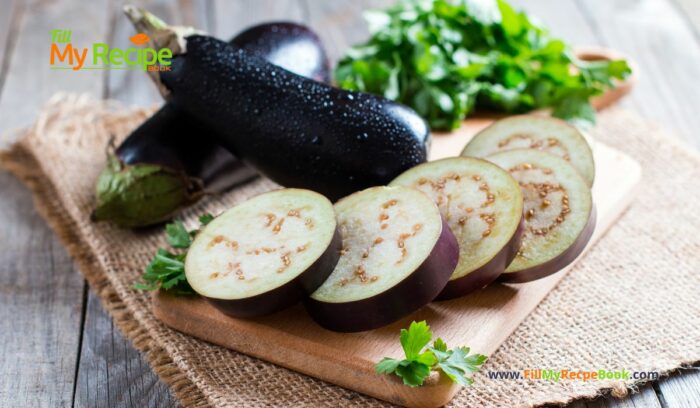 Oil the slices on both sides and salt and pepper them as well. Lay them on the greased sheet pan for grilling under the grill. Grill on each side for bout 3-4 minutes each. You do not want to over grill them and make them soft and breakable.
Once they are done then add your sliced Roma tomatoes to each one and then sliced mozzarella cheese on top of the tomato. Sprinkle some Italian spice or parsley on top of the cheese.
Grill further until cheese is melted. That will not take long.
With a egg lifter take the grilled eggplant steaks and place them on a serving dish and serve with basil leaves.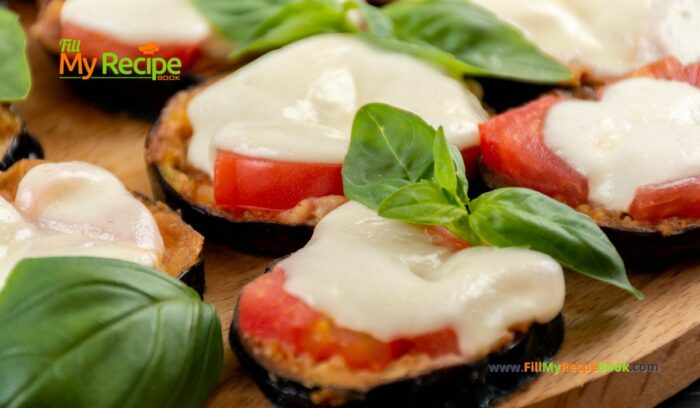 Roma tomato was chosen as it does not have a lot of liquid and seeds to make the eggplant more softer. Slicing the mozzarella cheese was so that a nice thick cheese topping was the end result. Also that it stays son the tomato and is not as messy as grated cheese.
These eggplant steaks make a healthy tasty side dish for any other meal as well as vegetarian and gluten free friendly. A meal on its own with salads.
They make a great side dish vegetable for any meat served for a lunch or dinner. Great to have as or with a fine dining meal.
Recommendations
(click the highlighted heading for the recipes)
You will love this roasted vegetable as much as steak —-> Roasted Turmeric Cauliflower Steaks
This grilled eggplant steak makes a delicious fine dining recipe —-> 10 Extraordinary Gourmet Fine Dining
More recipe ideas to create with eggplant —-> 10 Delicious Eggplant Recipes and Delectable Eggplant Recipes and Easy Mini Eggplant Pizza
Get these bargains while they last with a few Useful gizmos for the kitchen. Some interesting gizmos to help in and around the kitchen and house.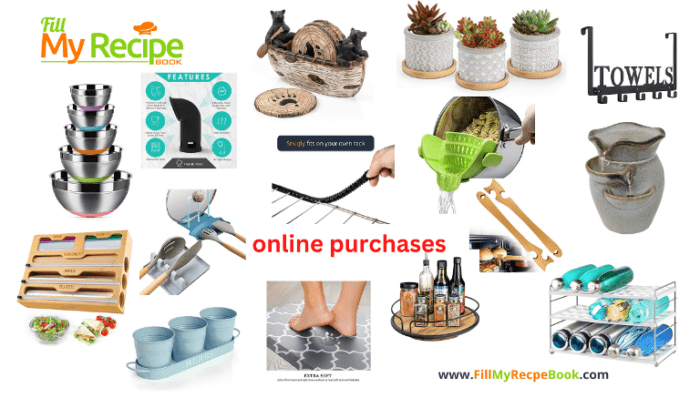 Print
Grilled Caprese Eggplant Steak
Grilled Caprese Eggplant Steak recipe idea for a healthy meal. A quick and easy side dish for meals, topped with cheese, tomato and spices.
Author:
Prep Time:

10 min

Cook Time:

10 min

Total Time:

20 min

Yield:

6-8

Category:

Meals, supper or lunch, dinner

Method:

Oven Baking Grill
Ingredients
1

large eggplant

2 tablespoons

of olive oil
salt and black pepper

2

Roma tomatoes

200g

of slices mozzarella cheese
dried parsley or dried Italian herbs
Basil leaves.
Instructions
Preheat the oven on Grill.
Slice the eggplants and cut the mozzarella cheese, and Roma tomatoes in slices.
Brush the eggplant slices with olive oil on both sides and salt and pepper them both sides as well.
Grease a baking sheet pan, and add the oiled slices on it under the grill for about 2 – 3 minutes each side. Do not over cook them. (they don't have to be soft and falling apart)
Take the sheet pan out and place the tomato slices on each one and then the slices of mozzarella cheese on top and sprinkle with herbs.
Grill them again until cheese has melted.
Place them on a serving dish with a leaf of basil.
A great side dish with any meal. Vegetarian and GF.
Keywords: Caprese Eggplant Steak Recipe