10 Delicious Eggplant Recipes ideas to create for a meal. Healthy easy baked or roasted or grilled clean eating dishes for lunch or dinner.
10 Delicious Eggplant Recipes
Sharing 10 delicious eggplant recipe ideas to create for a lunch or dinner meal. There are a few vegan and vegetarian healthy options to try. No bake Stove top recipe ideas as well as oven baking healthy recipes such as goulash or lasagna and roasted and grilled eggplant in many ways on a sheet pan. Simple baked eggplant fries for appetizer or snacks for a crowd. Amazing clean eating dishes and ideas topped with parmesan and other ingredients. Eggplant is also called an aubergine or Guinea squash.
What is the secret to cooking eggplant?
When roasting on a sheet pan in the oven, have the slices single on the pan and layer them apart as eggplant is mostly water and they will release that when they roast.
What is the most popular way to eat eggplant?
curry them.
stir fries
Baba Ganoush.
roast peal and serve on pasta dish.
eggplant pizza.
bread,
kebobs
eggplant lasagna
Eggplant Rollatini
eggplant goulash
Should I peel eggplant before frying?
Yes, do peel the eggplant before frying as the skin in larger eggplants are bitter. While in small eggplants they are not so bad and can be edible.
(click on the highlighted heading for the recipe)
Easy Mini Eggplant Pizza recipe idea. A very simple oven bake healthy vegetarian or gluten free snack or side dish filled with vitamins.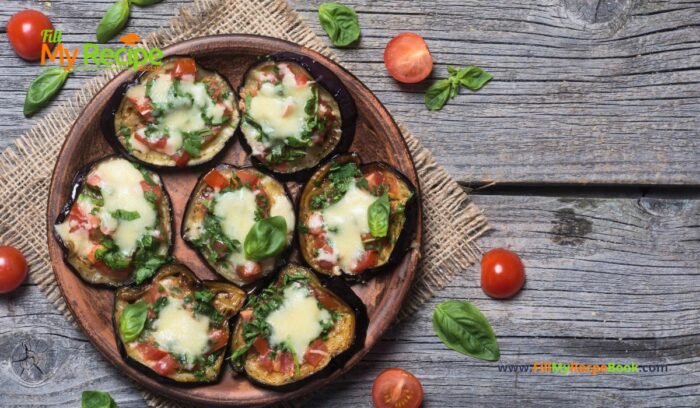 Simple baked eggplant fries with greek tzatziki sauce
These simple baked eggplant fries are the perfect snack or appetizer for a crowd. Crispy on the outside, velvety tender on the inside! I love to serve these with a side of Greek Tzatziki sauce.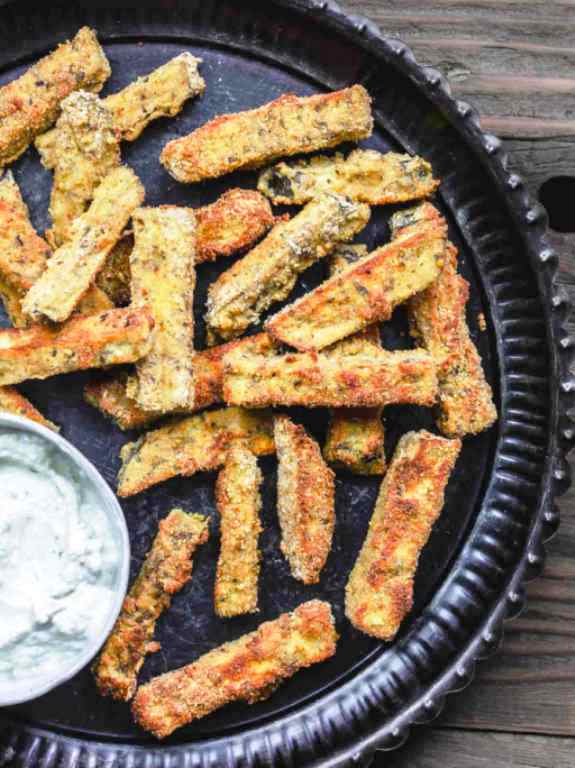 Grilled Caprese Eggplant Steak
Grilled Caprese Eggplant Steak recipe idea for a healthy meal. A quick and easy side dish for meals, topped with cheese, tomato and spices.
A delicious, incredibly cheesy recipe to share with you today. Say hello to Eggplant Rollatini! They're definitely not a family recipe, and American-Italian at best, but oh they are sooo good.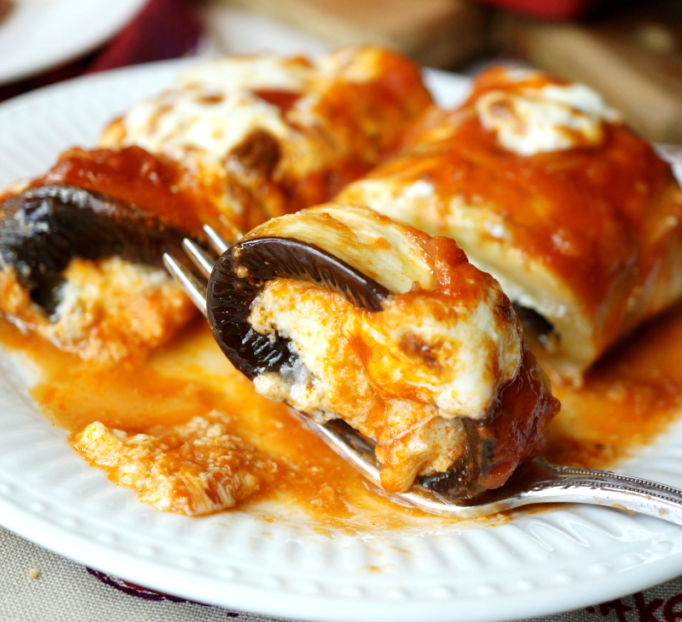 Potatoes, bell peppers and tender-melt-in-your-mouth chunks of eggplant are simmered up in a smoky paprika sauce to make this hearty and comforting vegan goulash.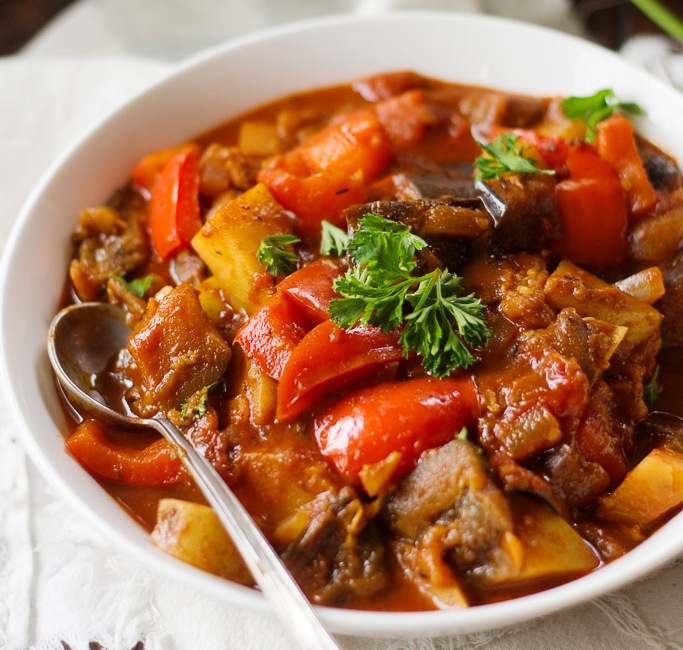 t's neutral flavor helps it absorb flavors extremely well, and depending on how you cook it, its texture is extremely versatile – from super creamy to super crisp.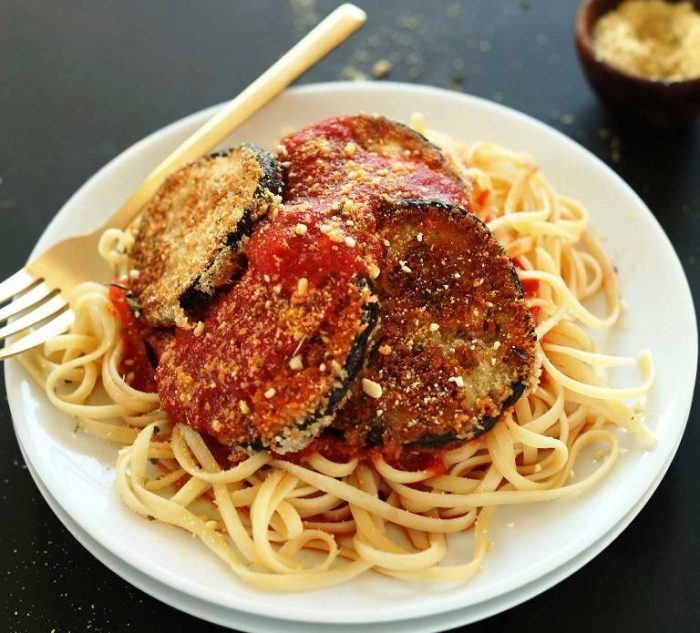 Roasting the eggplant brought out a nice caramelly flavor and tasted great with the garlic oil I put on top. The trick for any roasted veggies is to get those nice dark brown edges.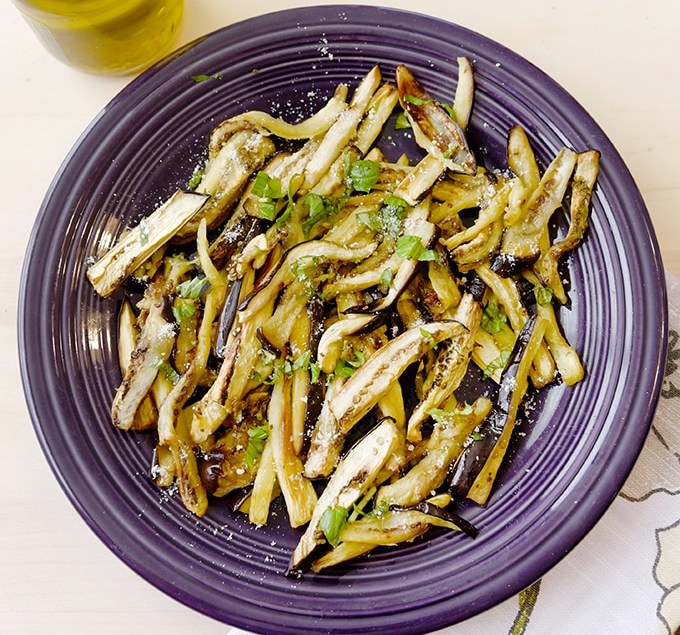 Lasagna Stuffed Eggplant makes the most of fresh summer produce by combining two classics in one delicious dish. Baked eggplant meets creamy lasagna and the result is pure comfort food that's perfect for summer!
Grilled eggplant can be one of the great treats of summer. Lusciously tender eggplant, with bits of crispy charred edges here and there.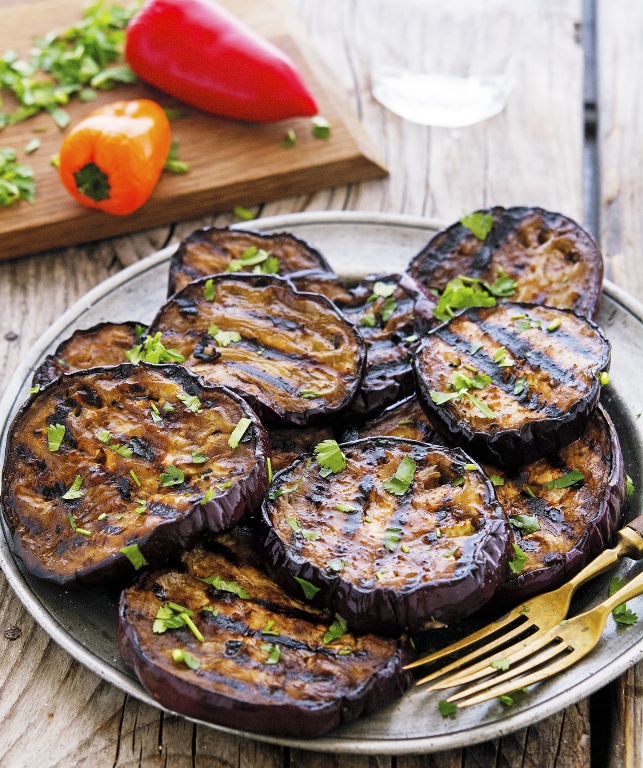 The long Asian eggplants have a firmer texture and bolder flavour in comparison with the western world "big eggplant". They don't lose their shape when cooking, resulting into a firmer bite than normally. Simply add a little cornstarch on them before cooking into the wok in order to make the skin slightly crunchier and the sauce thicker.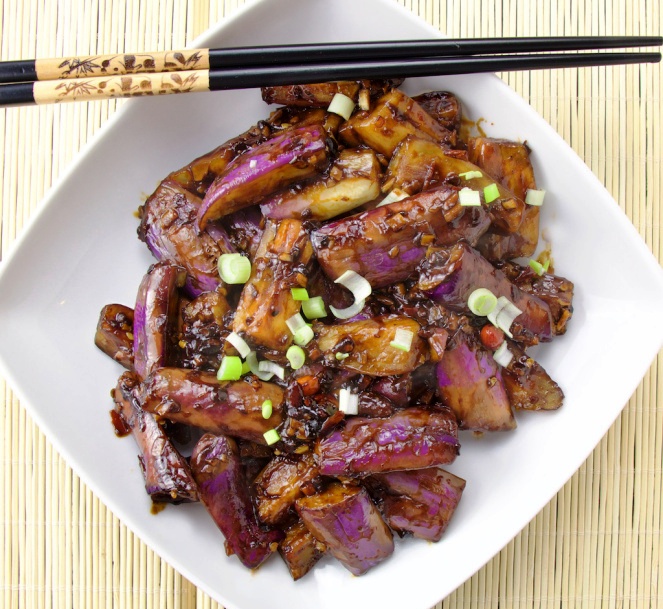 Eggplant-and-potatoes-in-tomato-sauce
But this IS a very good meal. AGAIN. It is ridiculously easy and you can use leftover boiled potatoes in here. Together with eggplant, garlic, curry powder and tomatoes, it will make a fantastic weeknight meal. Happy cooking!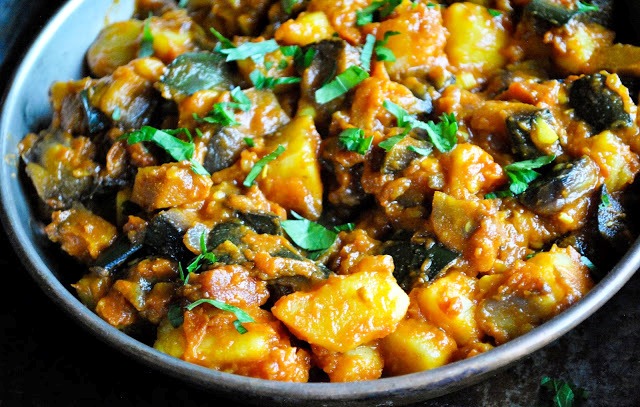 Sheet Pan Eggplant Parmesan is my favorite eggplant recipe that is made by baking breaded eggplant slices on a sheet pan until perfectly golden and then topping them with robust tomato sauce and lots of melty mozzarella cheese.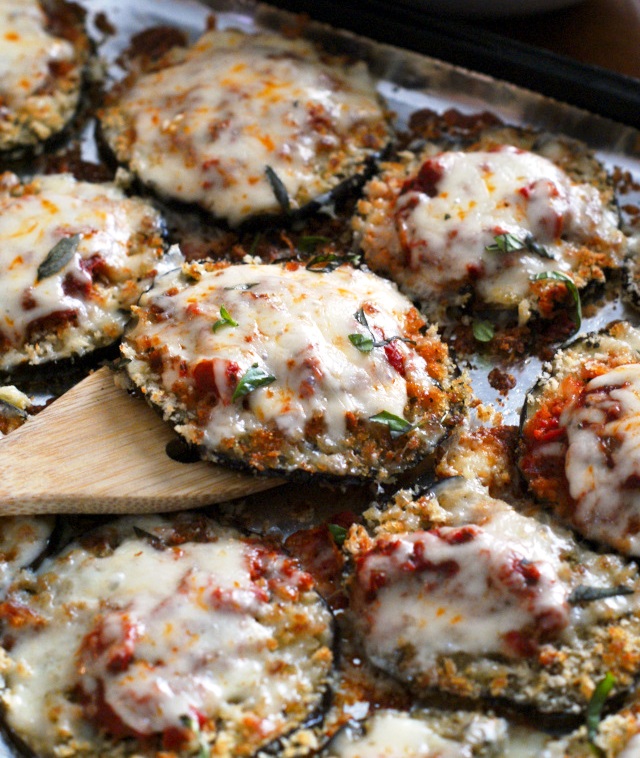 Recommendations
(click on the highlighted heading for the recipes)
More recipe ideas to create with eggplant for a meal. —-> 10 Delectable Eggplant Recipes
Healthy vegetable side dishes to roast or bake recipe ideas —-> Roasted Brussels Sprouts with Bacon and Easy Roasted Brussel Sprouts and Roasted Turmeric Cauliflower Steaks and Oven Roasted Cauliflower Florets
Easy cooked recipe ideas that contain vegetables —-> Easy Chicken Asparagus Stir fry and Summer Beef Strips Stir Fry and Creamy Cabbage Casserole with Cheese and Creamy Pumpkin Vegetable Casserole and Tasty Vegetable Dish Recipe.