12 Healthy Zucchini Muffins made with banana. These muffins are made with gluten free flour baked with cinnamon and zucchini, keeps well.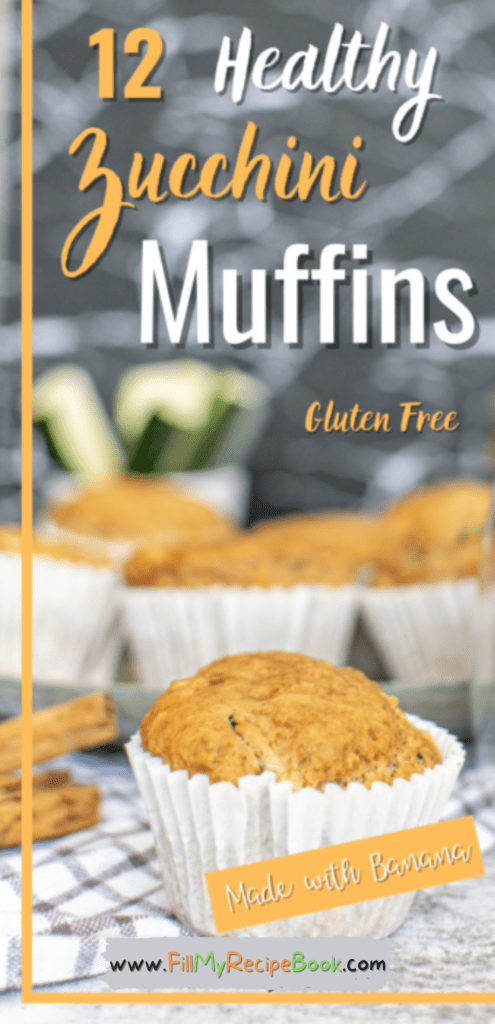 12 Healthy Zucchini Muffins.
Muffins are so easy to insert different ingredients in the mixture. Its a good idea for kids that are so fussy, and don't eat certain vegetables and fruit. Especially those with gluten intolerance. These are made with banana and zucchini shredded and the amazing benefits from cinnamon that is included. Keeps well for 3 days or so.
Therefore to make this amazing recipe, follow the printable recipe below and make them.
Below is the flour or dry mixture you would whisk up to mix the ingredients needed together.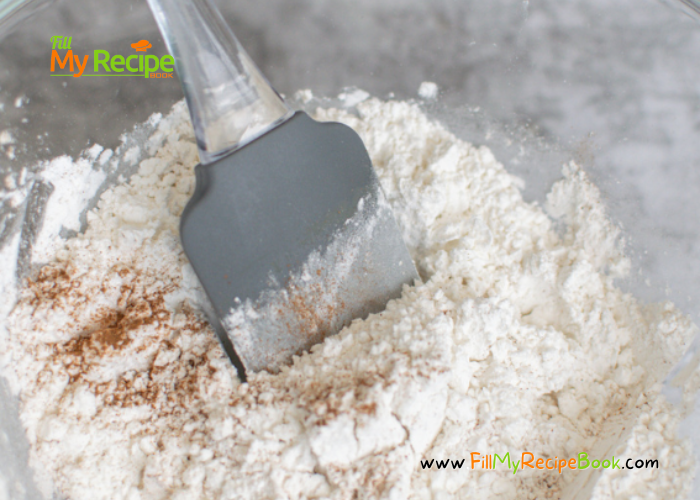 Adding the mashed banana cinnamon and other ingredients as per recipe.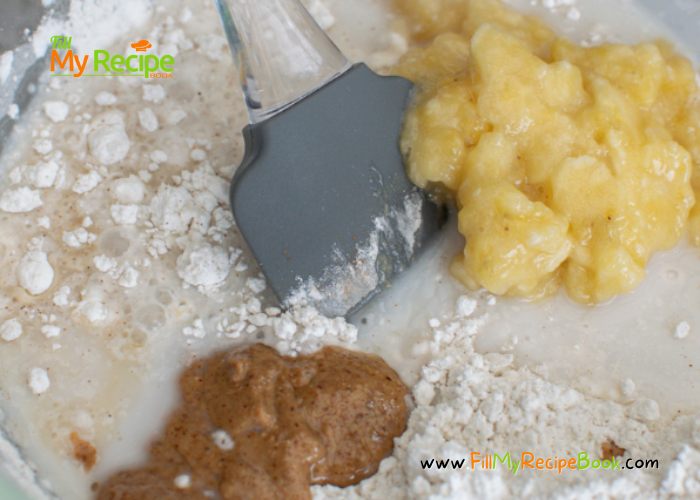 After mixing the above then you would add the shredded zucchini, mixing and folding in well.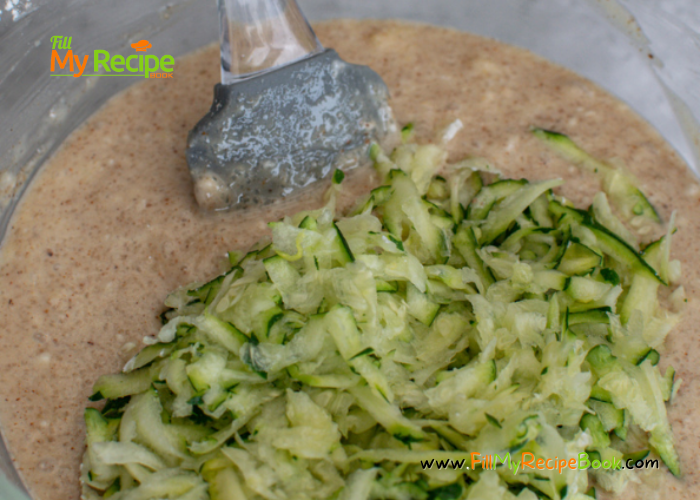 As always grease or line the muffin pans with cup cake liners if you like it that way.
Then fill the mixture into them to 3/4 of the pans.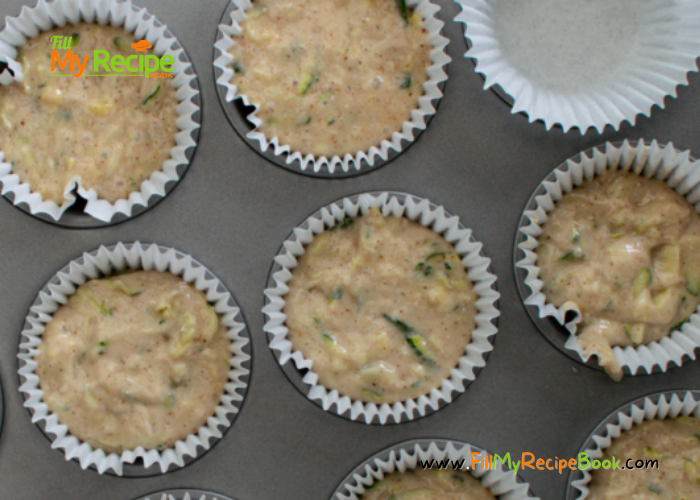 Ready to bake and enjoy.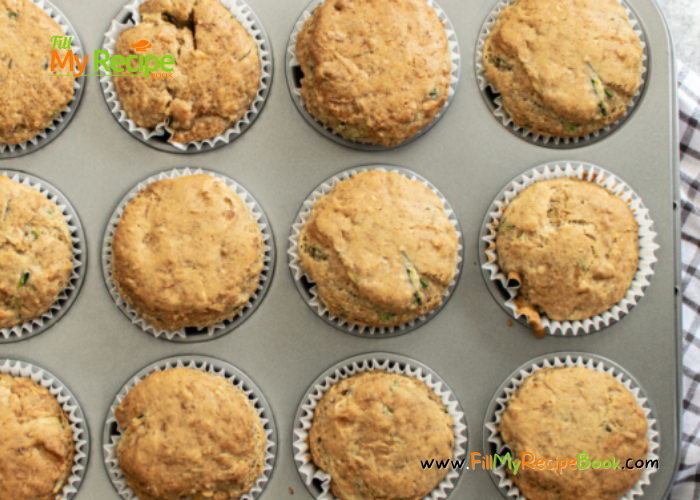 Wonderful muffin to enjoy anytime, with tea or coffee.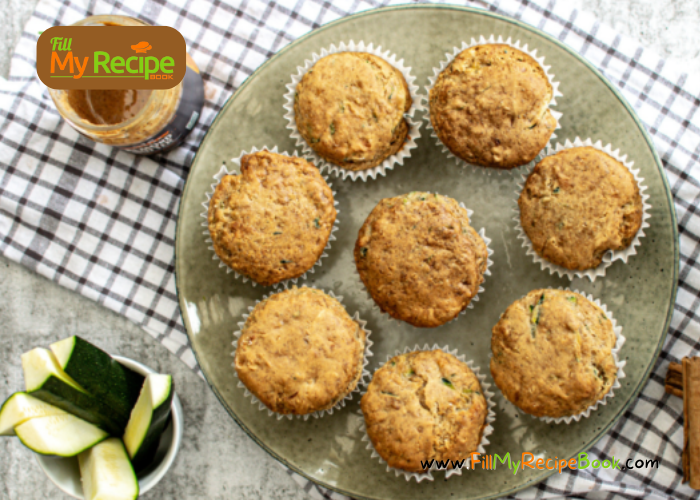 Just baked and ready to take out to cool.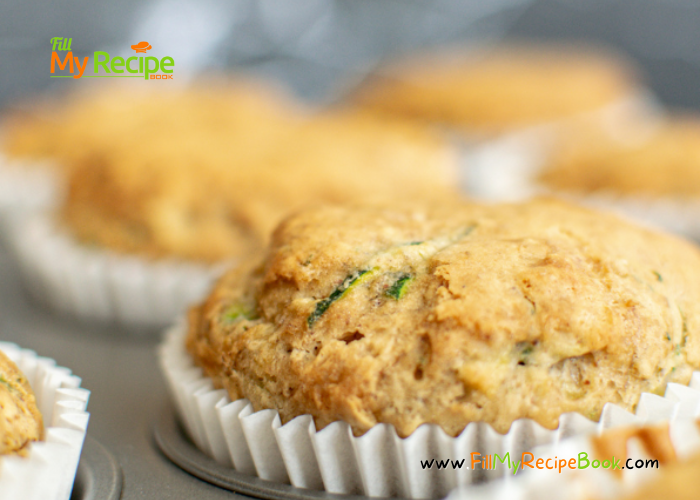 12 Healthy Zucchini Muffins.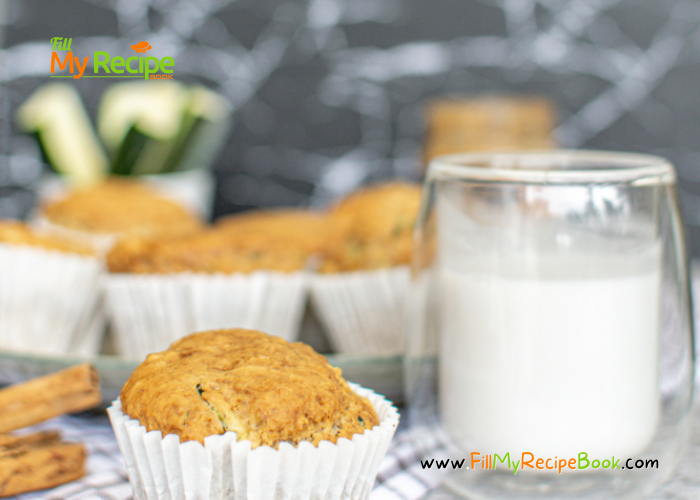 Recommendations
(click the highlighted heading for the recipes)
Create more muffins that use banana and those that don't. —-> Breakfast Banana Muffins Recipe  and Easy Chocolate Banana Muffins and Scrumptious Banana Oat & Honey Muffins and Oat Raisin & Date Muffins and Gluten Free Zucchini Muffins and Amazing Pecan Crumb Muffins and Divine Oat and Chocolate Muffins and Simple Crumbed Pecan Muffins and Tasty Banana Blueberry Muffins and Cheesy Ham Egg muffins and Fresh Homemade Raspberry Muffins
Get some more amazing muffin recipes here —–> 8 Tasty Muffins Collection and these —–> 8 Healthy Oat Muffin Recipes and other recipe ideas —–> 18 Easy Muffin Recipes
Print
12 Healthy Zucchini Muffins
12 Healthy Zucchini Muffins made with banana. These muffins are made with gluten free flour baked with cinnamon and zucchini, keeps well.
Prep Time:

15 min

Cook Time:

20 min

Total Time:

35 min

Yield:

12
Ingredients
2 ¼  cups gluten-free flour
1 cup of brown sugar
1 tsp baking powder
½  tsp baking soda
1 tsp vanilla extract
½ tsp cinnamon
¼ tsp salt
3 tbsp almond or peanut butter
1 smashed overripe banana
1 ½  cups shredded zucchini, very well-drained
¼  cup non-dairy milk
Instructions
1.  Preheat oven in 400 degrees Fahrenheit. Line a 12 muffin pan with muffin tins, or use a non-stick muffin pan if you prefer to avoid using paper tins.
2.  In a medium bowl mix all the dry ingredients (flour, sugar, baking powder, baking soda, cinnamon and salt).
3.  Add the mashed banana, the almond butter, vanilla extract and non-dairy milk. Stir well to combine.
4.  Add the shredded zucchini to the batter (be sure to squeeze excess moisture out of the zucchini first). Stir just until combined (a few lumps are ok!).
5.  Divide the batter evenly between the 12 muffin cups. Bake muffins for 15 to 20 minutes, or until the muffins are golden on top and a toothpick inserted into a muffin comes out clean.
6.  Place the muffin tin on a cooling rack to cool. If you have leftover muffins, store them, covered, at room temperature for two days, or in the refrigerator for up to 4 days. Freeze leftover muffins for up to 3 months.
Many more recipes to bake. Oven Baking Recipes
Get some printables for your kitchen and baking recipes, and enjoy.