13 Chia Seed Snacks Recipes ideas to easily create. Clean eating healthy protein to energize active sports people and helps digestive systems.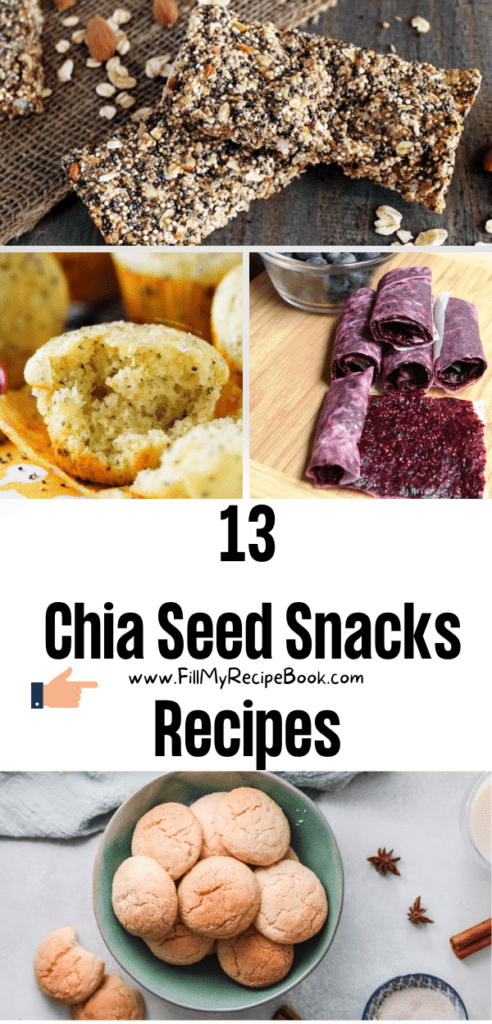 13 Chia Seed Snacks Recipes
Healthy snacks for energy and filling for sports people. From energy balls to snack bars and muffins as well as pancakes for breakfast. Cookies or biscuits and a healthy berry bliss and chia seed smoothie.
Do I have to soak my chia seeds before eating?
Chia and Flax seeds have great nutritional benefits and should most definitely be included in a healthy diet. But should be soaked in advance or eaten with a liquid while eating them in the snack.
Should I drink chia seeds in the morning or at night?
Chia seeds are a great sauce of fibre and should be eaten with water first thing in the morning. It helps in giving your digestive system a boost and improves bowl movement. Healthy digestion is a prerequisite to weight loss.
How chia seeds should be eaten?
Way to eat chia seeds.
Smoothies.
Salad dressings, as they blend well with olive oil, vinegars, honey, and lemon juice.
Puddings
Baked goods
Granola, protein bars and energy balls
Chia seeds
Popsicles.
Breadcrumbs on casseroles or bakes.
(click the highlighted headings or images for the recipes)
Chai Spiced Snickerdoodles Cookies
Chai Spiced Snickerdoodles cookies. An easy recipe to make rolled in some spices such as chia and cinnamon, ginger and all spice.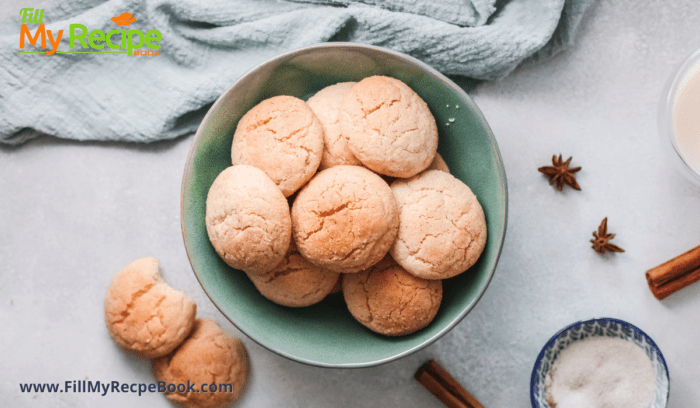 Healthy Berry Bliss Smoothie filled with nutrients for fighting anemia. The best versatile smoothie for anemia and vegans with berries.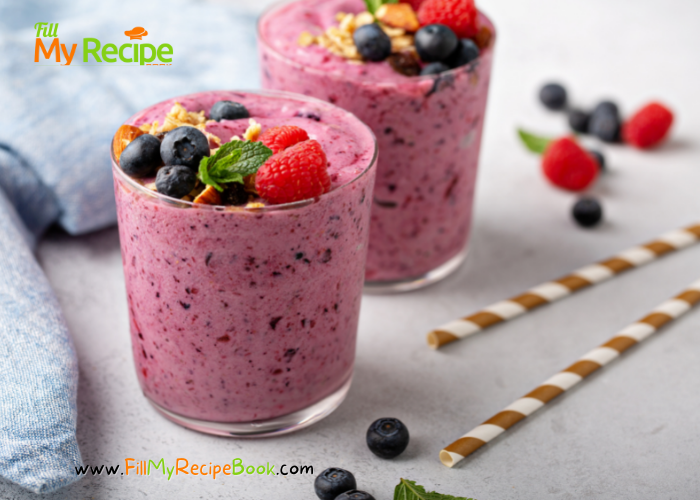 An easy no bake recipe for gluten free energy bites made with oats, nut butter and chia seeds.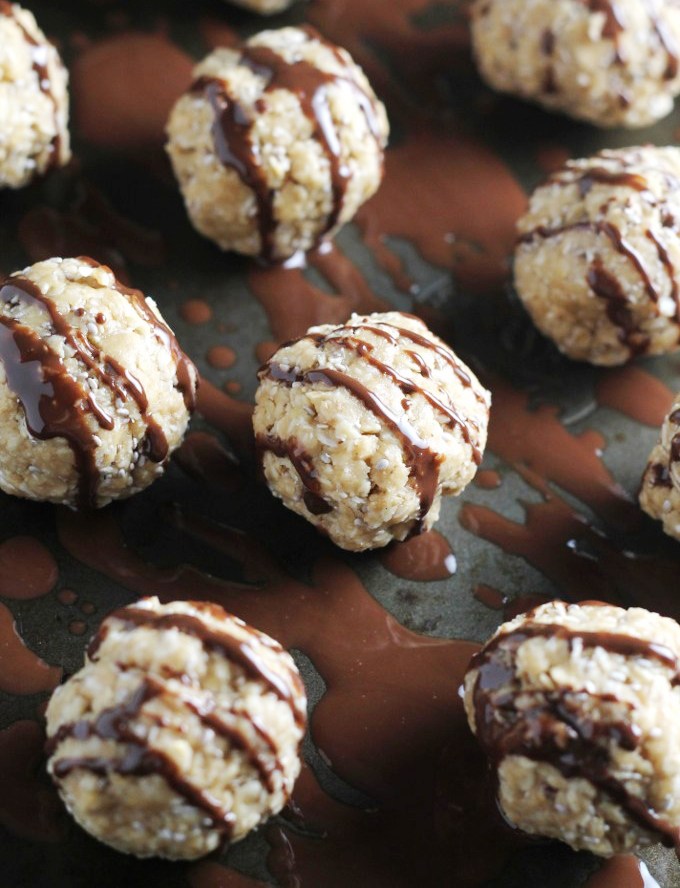 These Blueberry Chia Seed Pancakes couldn't be simpler! Made with whole wheat flour and Greek yogurt, they're light, fluffy and full of fiber thanks to the addition of chia seeds.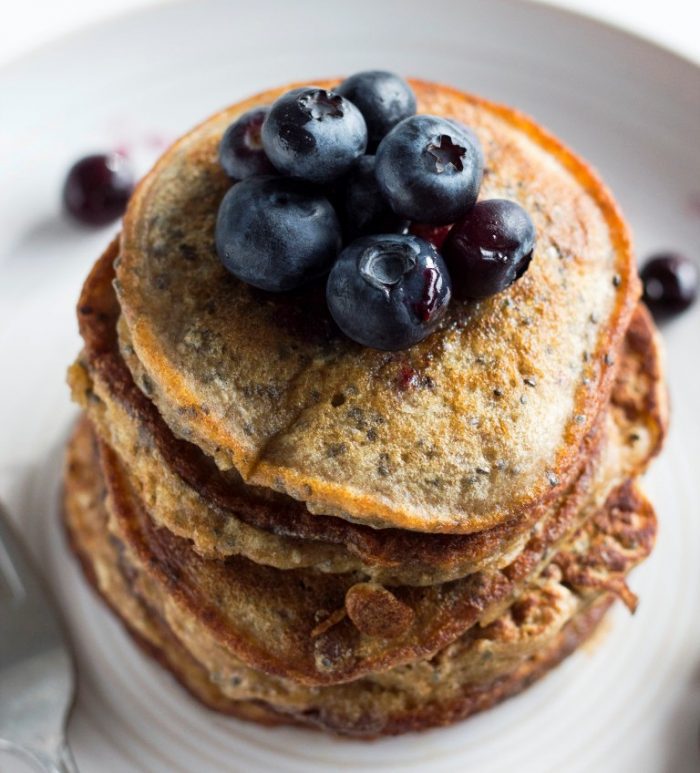 The muffins are the ultimate springtime treat. They're so full of lemon flavor that it seems like you're smelling a lemon. Lots of lemon juice and lemon zest is used in this recipe to give it the ultimate lemon bomb.
Banana Chia Bread! While everyone is getting ready for fall! Summer has not left the desert, so I am not really in the mood for apples, cinnamon or pumpkins! Eventually temps will get lower and then pumpkins will be on my mind but I am hoping the weather cools off pretty soon.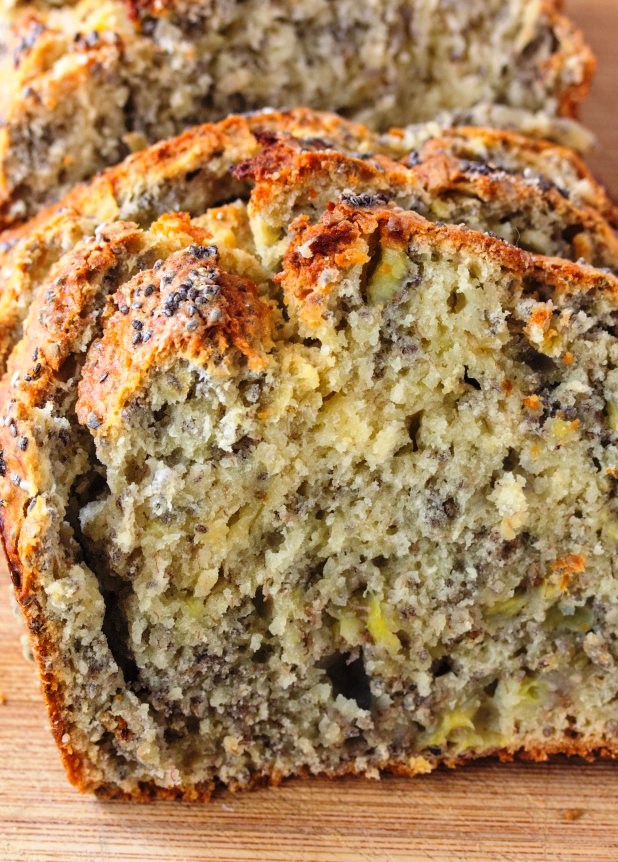 Hi there! I am Kawn from Kids food universe and it's so exciting to be sharing this hearty family recipe of ours that will give you a reason to get out of bed! Who knew that pancakes all the sudden could become a superfood?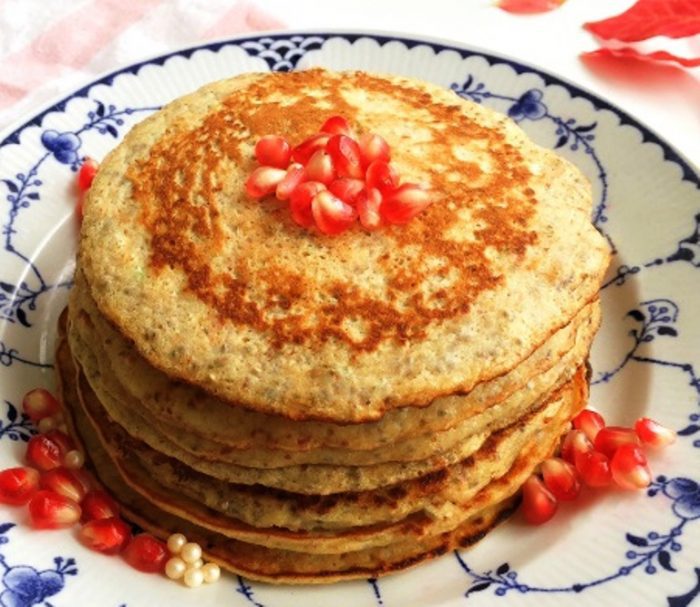 Chocolate-coconut-chia-seed-bars
These no-bake chocolate coconut chia seed bars can be mixed up in a bowl in minutes – no food processor or blender required!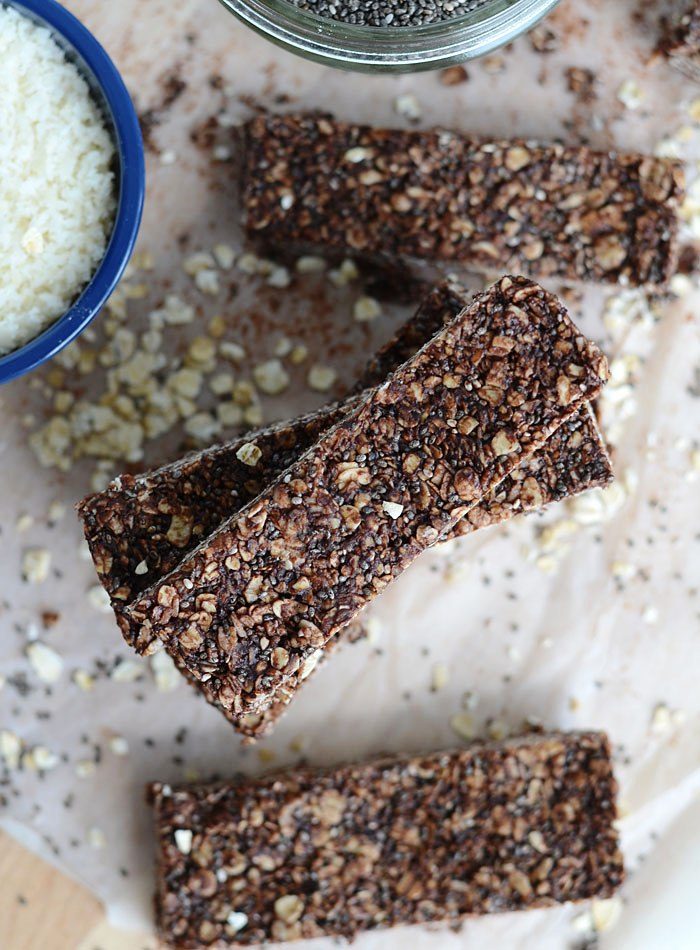 No-bake-fudgy-quinoa-chia-bites
These quick and easy No-Bake Fudgy Quinoa-Chia Bites are absolutely delicious and full of amazing health benefits. They offer healthy fats, plant-based protein and dietary fiber.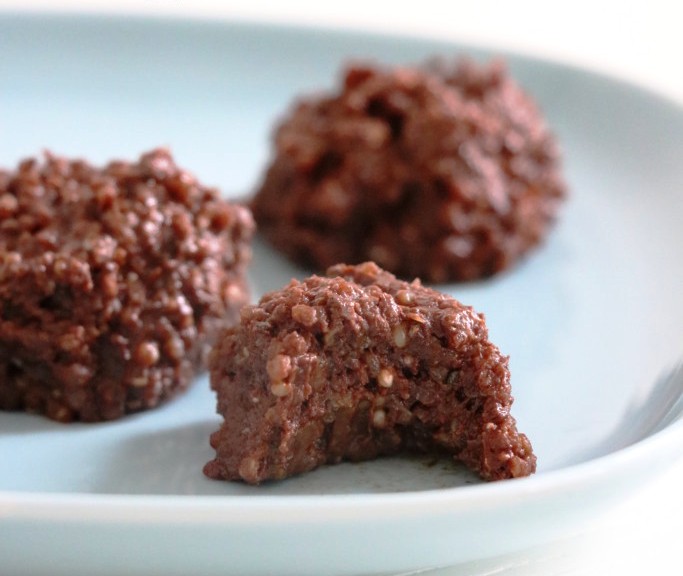 Make these light and fresh blueberry chia seed muffins for breakfast this weekend! The chia seeds add a fun texture and the blueberries are the perfect amount of sweetness for this breakfast treat.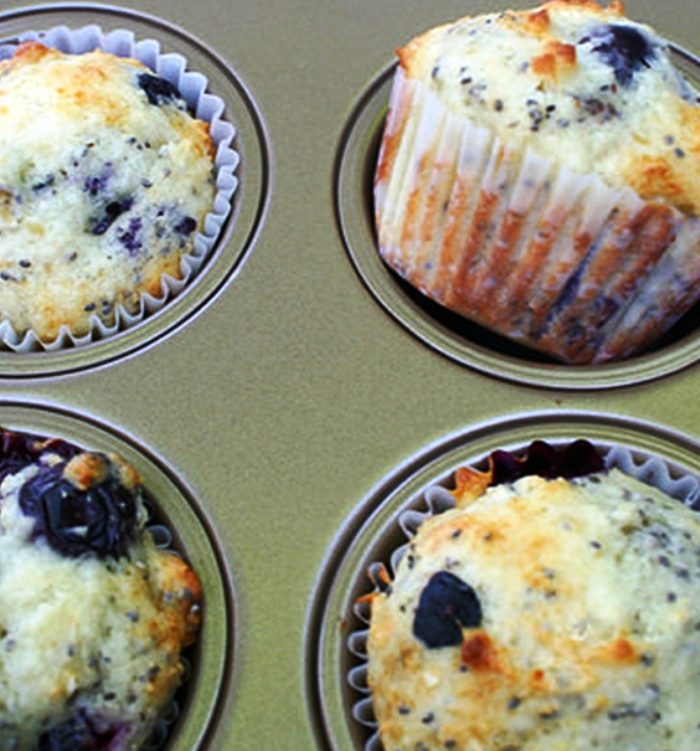 Blueberry-chia-seed-fruit-roll-ups-recipe
They only require a few ingredients, have an easy clean up because of the parchment paper, and as a bonus: they are healthy! If you can, I highly recommend getting your blueberries from a local farmer's market. They tend to be a lot sweeter and more flavorful than the store-bought ones.
Chia Quinoa Protein Bars are an almost-perfect protein bar! With a chewy-granola-like texture, and a hint of subtle sweetness, they check off all the boxes for taste and texture. Plus, they have all-natural ingredients and are super-easy to make. Healthy, filling, and ultra satisfying, these protein bars will keep your energy levels high, while keeping your health on track.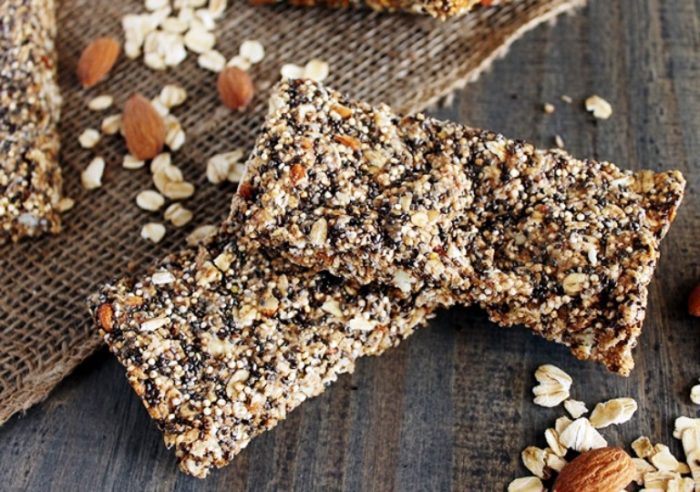 Peanut-butter-chia-seed-cookies
I love a good peanut butter recipe especially peanut butter cookies. The cookies I'm sharing with you today aren't the traditional kind though. They're Peanut Butter Chia Seed Cookies.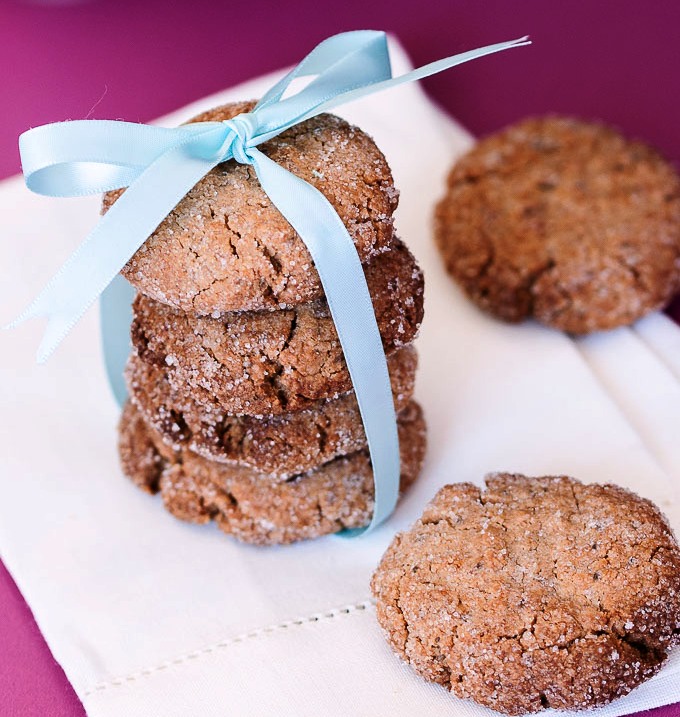 More recipe ideas for you to create with chia seeds. —-> Chia Spiced Snickerdoodles Cookies and A few chia seed pudding recipe ideas —-> 10 Healthy Chia Seed Pudding Recipes