Slow Cooker and Chicken and Veg Stew is an easy dinner or lunch as the preparation time is less than 10 minutes, full of protein goodness.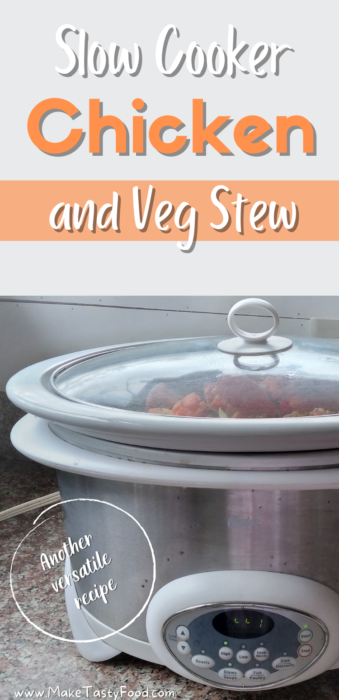 Slow Cooker and Chicken and Veg Stew
This is so easy and quick to set up for a supper or lunch. Only needs 10 minutes to prep. Especially if you have frozen chopped vegetables ready to place in the cooker. A one pot recipe meal.
Below are some of the ingredients to use for this recipe.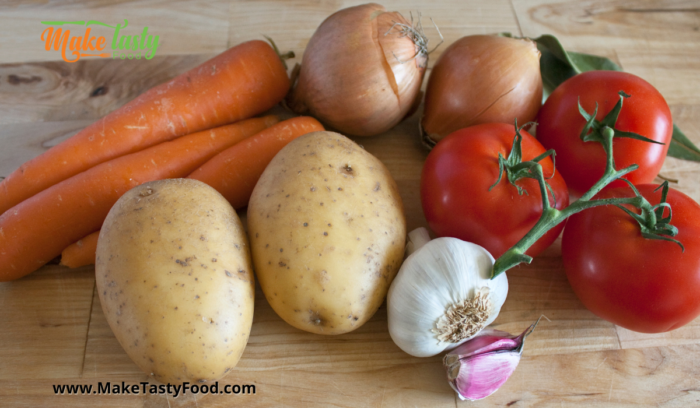 Carrots, potato's, tomato, onion and garlic of course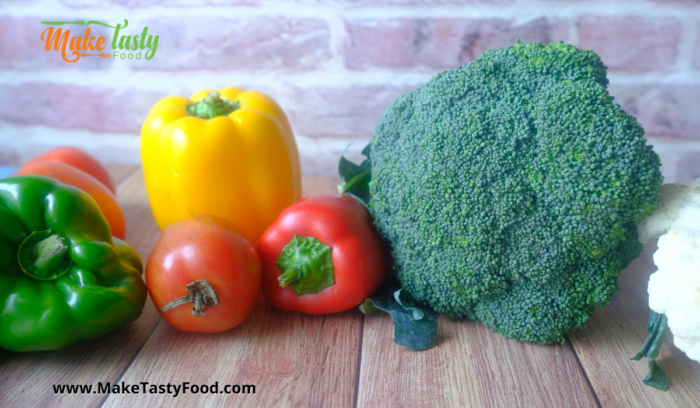 The veg would be peppers, broccoli and cauliflower and carrots.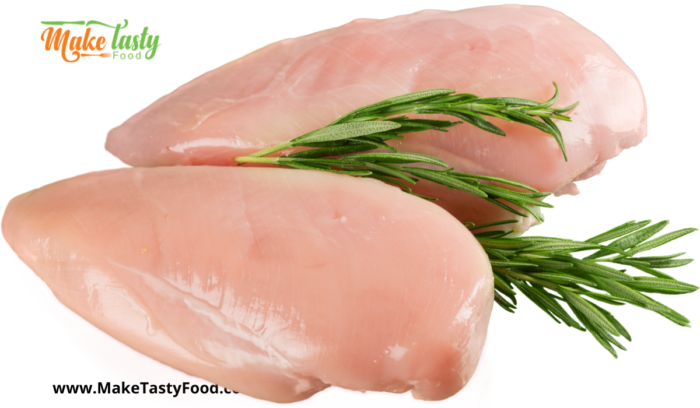 Boneless chicken breast or other chicken cut into squares.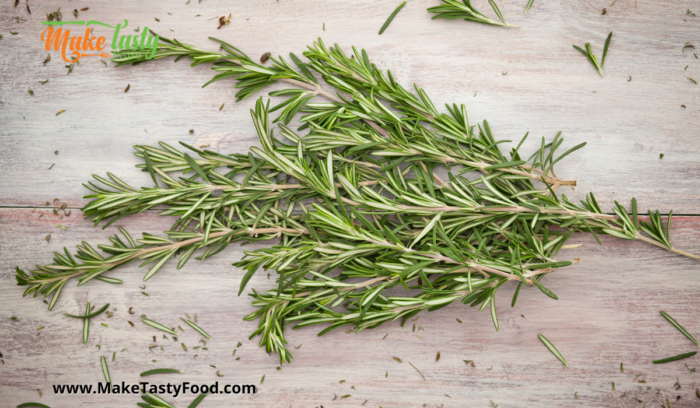 Herbs are used for that aroma and taste such as rosemary and oregano, salt, pepper and bay leaf.
Also use some sauce such as soy and Worcestershire sauce. veggie stock.
Why use a slow cooker?
Well because the cooker cooks slowly it can tenderize the meats better especially if you use less expensive meats that are tougher. It brings out the flavor of foods and you can cook a variety of meals in the cooker. Including soups, stews, one pot meals and casseroles. Not to mention cake and puddings. Guess what the slow cooker uses less electricity than a oven.
Method
Add all the chopped and slice veg and chicken and spices and sauces to the slow cooker and switch it on and leave to cook.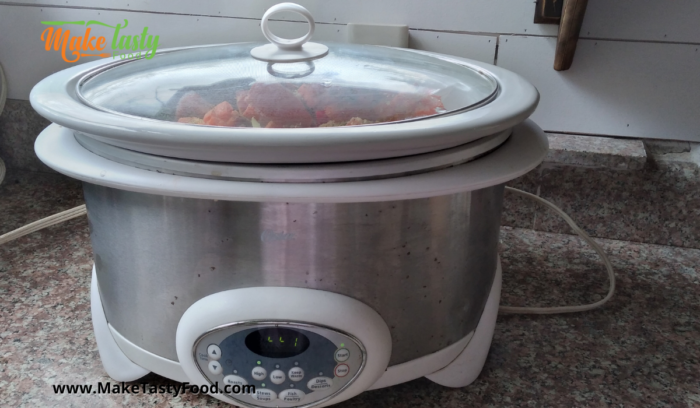 Notice below is a lot of frozen chopped veggies and that would not take as much liquid as requested as these will provide water once defrosted.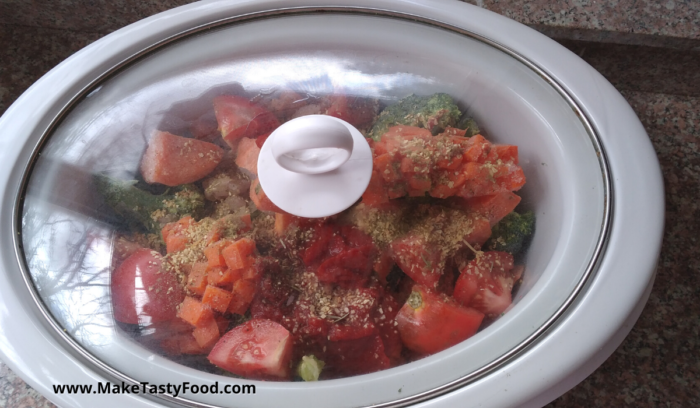 By the time supper comes around and you enter the house, because that is why you set this up to cook. The delishes aroma of the stew hits you and fills the home with this amazing aroma. Your stomach suddenly get very hungry.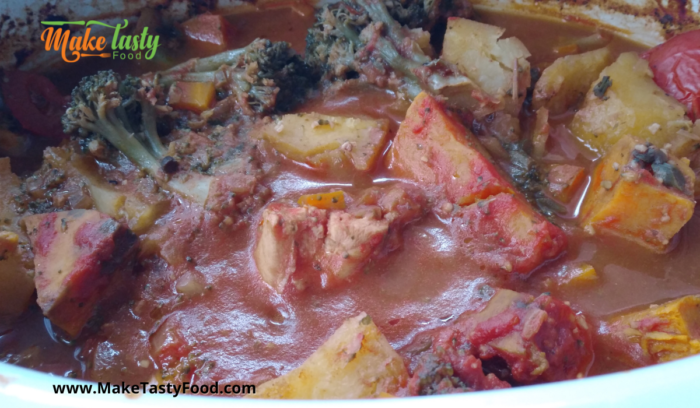 All that's left is to dish it up on a plate for the family and enjoy.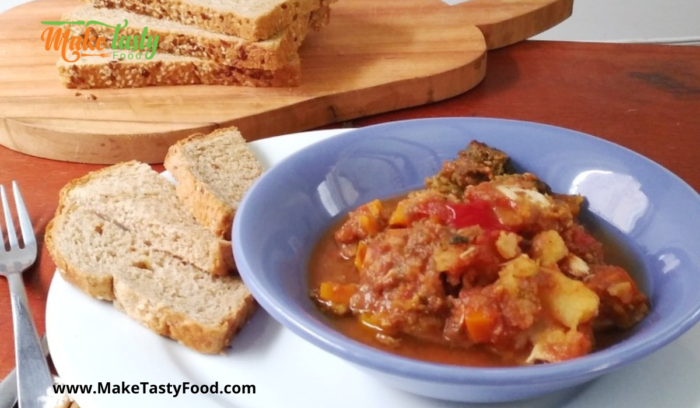 The Recipe for a Slow Cooker and Chicken and veg Stew. Please feel free to download the general recipe page to write this recipe out on and makes great filing with the pages being all one size.
Get more cooking appliances recipes here. —–> 10 Must TRY Crock Pot Chicken Recipes
Try these other —-> 3 Ingredient Crock Pot Recipes, nothing easier for a busy mom to just add the ingredients and leave to cook. THE BEST.
Get more One Pot veggies recipes. ——–> 16 Warm One Pot Veggie Dish Recipes
Get more recipes that use rosemary herb. —-> 16 Cooking with Rosemary Herb Recipes
family meals —–> 22 Large Budget Family Meal Recipes
You will also love these recipe ideas —–> 11 Homemade Stew Pots Recipes
other slow cooker recipes to create —–> 9 Slow Cooker Meal Recipes and more great recipe ideas for you —–> 22 Must Try Crock Pot Recipes
Some recipe ideas for meals with veg. —–> 24 Meals with Veggies Recipes Ideas
Great family meal ideas —–> 24 Easy Family Meal Recipes
Some great family recipe ideas for dinners —–> 34 Easy Family Dinner Recipes
(just click any highlighted wording for your recipes)
Print
Slow Cooker and Chicken and Veg Stew
Slow Cooker and Chicken and Veg Stew is an easy dinner or lunch as the preparation time is less than 10 minutes, full of protein goodness.
Prep Time:

10 min

Cook Time:

6 hrs

Total Time:

6 hrs 10 min

Yield:

6

Category:

stews

Method:

slow cooker
Ingredients
700g (1.5lbs) chicken cut into squares.
1 cup of chopped red onion
1 cup of green and red bell peppers
1 cup of chopped carrots
1 cup of cut up broccoli
2 medium potato's cut into squares
2 sweet potato's cut into squares (if you prefer normal or baby potato's leave out the sweet potato's)
2 ripe large tomatoes cut into pieces
1 cup of cauliflower chopped
1 tablespoon of Worcester sauce
1 teaspoon of soya sauce
2 tablespoons of tomato paste
1 teaspoon each of salt and pepper or lemon pepper
1 teaspoon of rosemary
1 teaspoon of oregano
2 teaspoons of dried garlic or 3 chopped fresh cloves (because I love garlic, use less if preferred)
1 bay leaf
1 1/2 cups of water with vegetable stock or chicken stock. (or use chicken broth)
Instructions
Clean and set up the slow cooker.
Switch it on.
Add all the chopped and cut vegetables and chicken to the cooker,
Add the spices and paste and water stock, sauces and then stir all together.
Place the lid on.
Switch the slow cooker to Stews and press start button.
This slow cooker should take at least 6 hours.
Prepare your meal in advance.
enjoy.
Notes
You can change the chicken for meat if desired. Use tomato sauce for puree it you do not have it, as well as a can of tomato puree if you do not have ripe tomato's. Fresh is better. Add any vegetable that are available in the kitchen at the time. Also use baby potato's instead of medium potato's.
Keywords: slow cooker chicken and veg stew, chicken stew in pot, beef slow cooker stew
Another stew to cook but on a stove top.
More chicken Dishes.