Toasted Braai Grilled Sandwiches that are irresistible. A South African braai or BBQ favorite are these tomato and onion toasted sandwiches.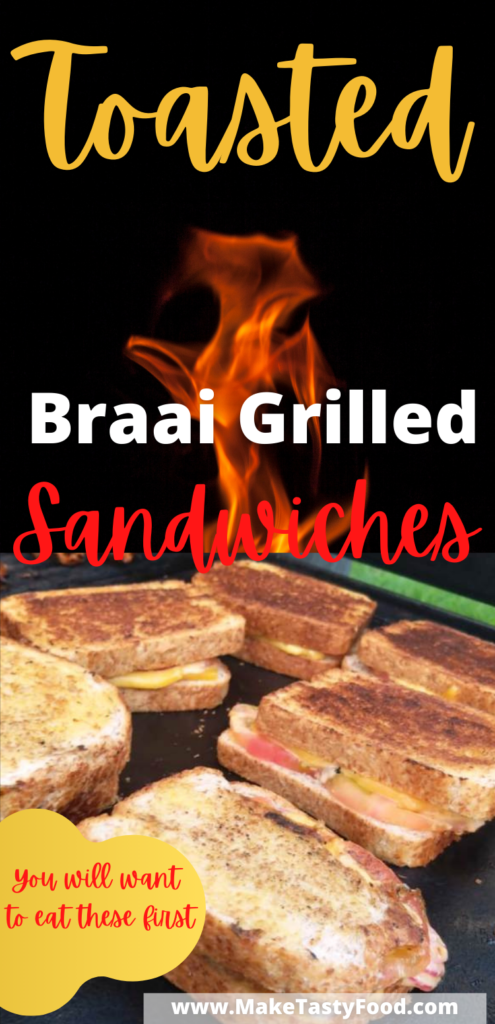 Toasted Braai Grilled Sandwiches.
These are very easy to make and so irresistible. Toasted braai or BBQ grilled sandwiches with cheese and tomato and onion rings. Also add some chutney to make them just that more tastier. A favorite on a braai, that you will reach for first. Eat the sandwiches warm and enjoy the other braai or grilled meat and potato salad or beetroot salad.
Below you cut and butter the bread, leaving the butter side outside the sandwich for grilling. Place cheese sliced and then add the tomato and onion or extra chutney. Salt and Pepper.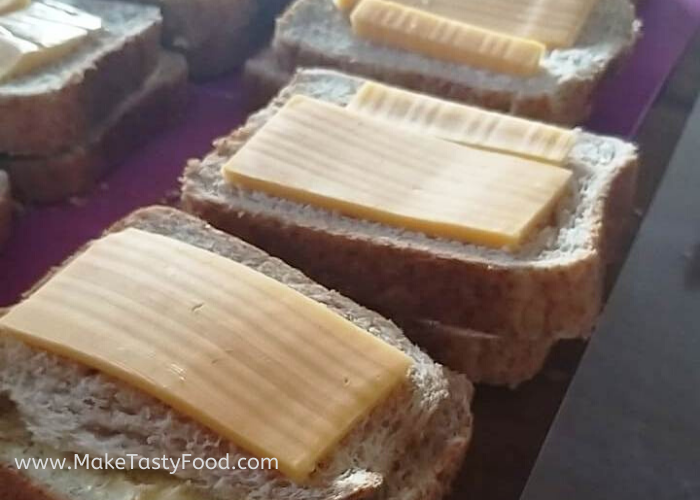 Grill on the braai with your meat and kebabs and sausages. Place on the grill once the meat is nearly braaied and a medium heat.
The final braai toasted sandwiches. The cheese melted and delicious tasty toasted bread sandwich. You will definitely love these.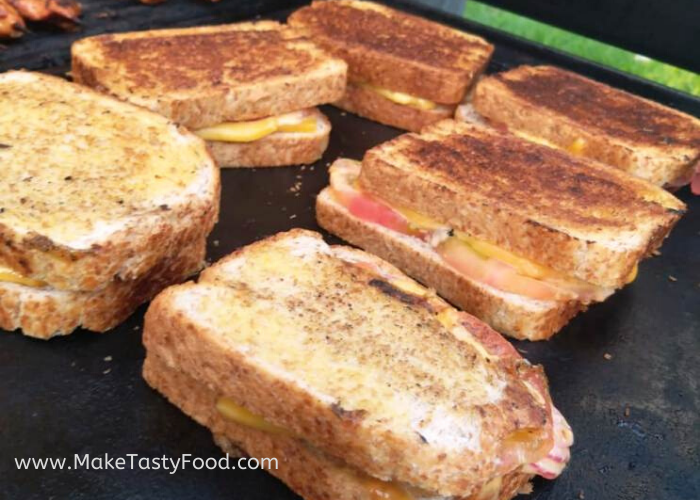 Make a braai menu with these side dish ideas. —-> 11 Braai Side Dishes Ideas
Some sandwich filling ideas —–> 13 Simple Sandwich Filler Recipes
Get these camping recipe ideas —-> 11 Yummy Camping Recipes
Did you know you can enjoy a braai or barbecue as a vegetarian? get these ideas —–> 25 Vegetarian Braai or Barbecue Recipes
Print
Toasted Braai Grilled Sandwiches
Toasted Braai Grilled Sandwiches that are irresistible. Best part of a South African braai are these cheese and tomato and onion, braai or grill toasted sandwiches.
Prep Time:

20 min

Cook Time:

20 min

Total Time:

40 min
Ingredients
Bread slices
Butter (for spreading on bread slices)
Tomato sliced
Onion sliced
Cheese of choice sliced
Mrs balls chutney (or any other )
The amount of ingredients depend on how many you want to make.
Instructions
While you are busy grilling your meats on the braai or barbecue. Make up these sandwiches for last.
Take the bread slices and spread the butter on one side.(the outside of the sandwich for grilling)
Then add the tomato slices and some onion rings. On the non buttered side of the bread.
Add the slices of cheese and spread the chutney on the unbuttered bread slices as well.
Close the two pieces of bread together, buttered side on the outside of the sandwich. (for grilling)
You may bind the sandwiches with some string to prevent the ingredients falling out.
This is a very full braai sandwich, if you want to rather do a normal tomato and onion one that's good.
Grill these sandwiches on cooler coals after the meat has been done. Grill until slightly brown and turn over to do the other side.
Plate up and cut in half. enjoy.
Notes
a plain tomato and onion sandwich grilled is just as scrumptious.
Keywords: toasted braai grilled sandwich
Thanks for the photos and been able to share this, to my sister.
More Grill Braai or Barbecue recipes for you.
Other side dishes recipes to choose from.
Download these FREE Printables as well.