11 yummy camping recipes ideas to create before hand or to enjoy while sitting around the fire. Breakfast for meal for supper or lunch.
11 Yummy Camping Recipes
Sharing yummy camping recipes ideas for you to create for the camp fire. Lunch or supper or dinner and even breakfast. Some meals all in one, by wrapping the fish or veggies or even the delishes potato´s in foil. Cooking on the coals while braai or grilling the sososatie or kebabs on the grill. Toast these amazing sandwiches for the best taste.
(click the highlighted heading or image for the recipe)
Toasted Braai Grilled Sandwiches
Toasted Braai Grilled Sandwiches that are irresistible. A South African braai or BBQ favorite are these tomato and onion toasted sandwiches.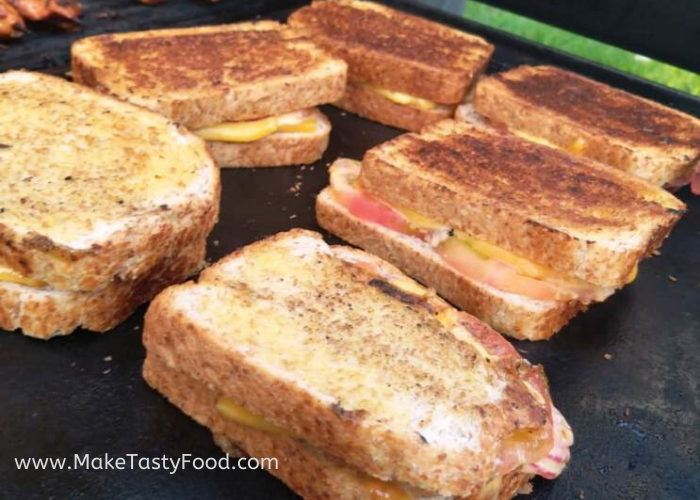 Homemade Garlic Braai Loaf. This special bread loaf is an amazing tasty addition for any braai or barbecue or grill. Added Parmesan cheese for richness.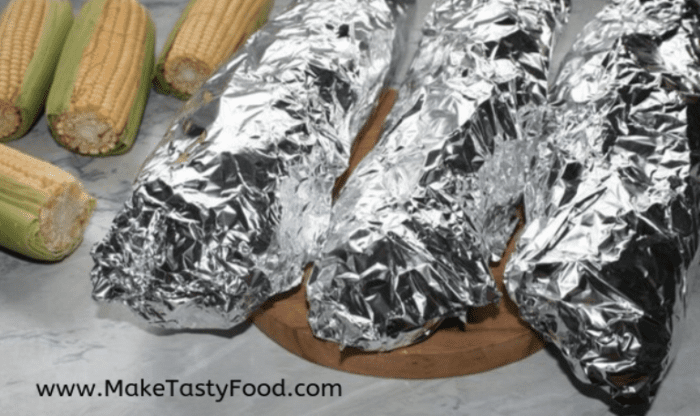 Foiled Sweet Potato on Coals or a BBQ. An Easy warm side dish for a braai on coals that is wrapped in foil and cooked with your meats.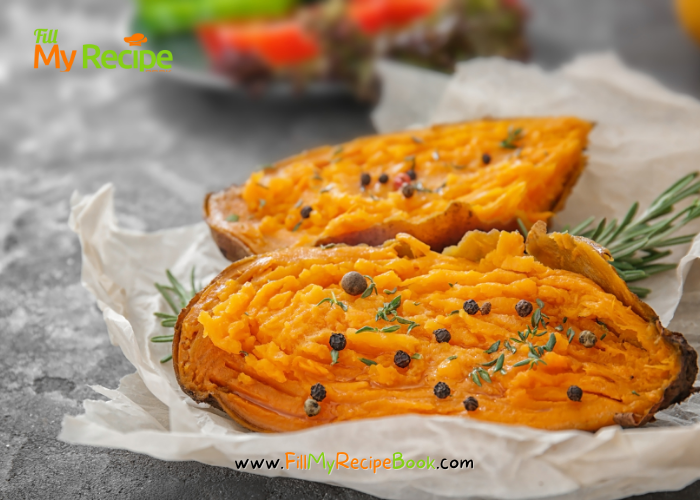 These Easy Stuffed Portabella Pizza topping is quick easy light meal grilled in a few minutes which is a versatile side dish and mini pizza.(LC,GF)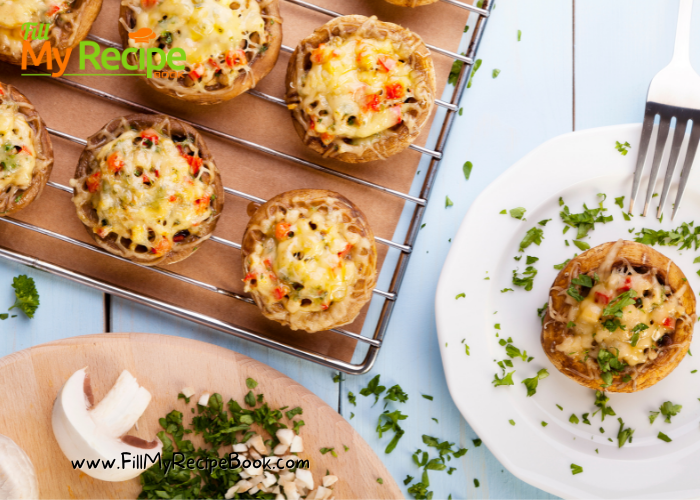 Grilled Beef and Peppers Sosaties
Grilled Beef and Peppers Sosaties on a braai or a barbecue. Kebabs or sosaties they all the same made with beef, bell peppers and onion.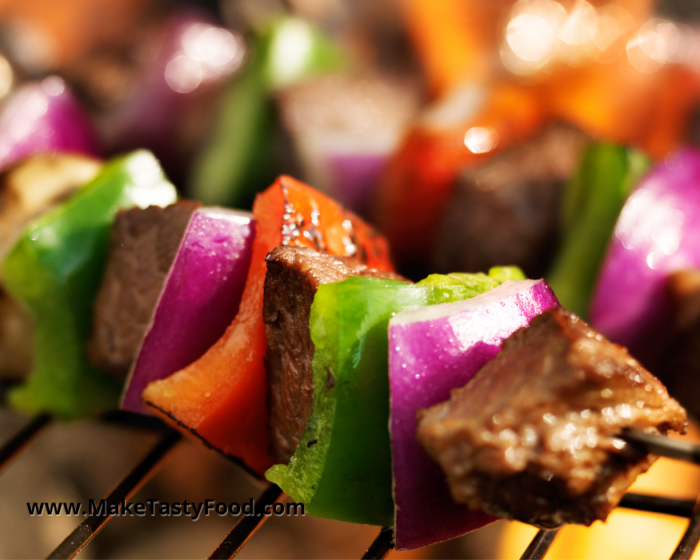 Grilled Honey Mustard Chicken Kebabs
Grilled Honey Mustard Chicken Kebabs. Love to braai or grill, then make these tasty homemade honey and mustard marinated chicken kebabs.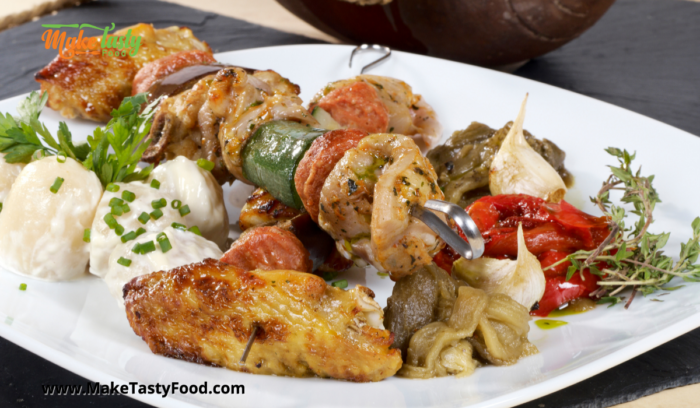 Chicken and Noodle Potjie Recipe
Chicken and Noodle Potjie Recipe. Make a fire and collect coals for this chicken noodle mushroom and peppers potjie pot with dry white wine. Get more recipe ideas —> Original SA Potjie Pot Recipes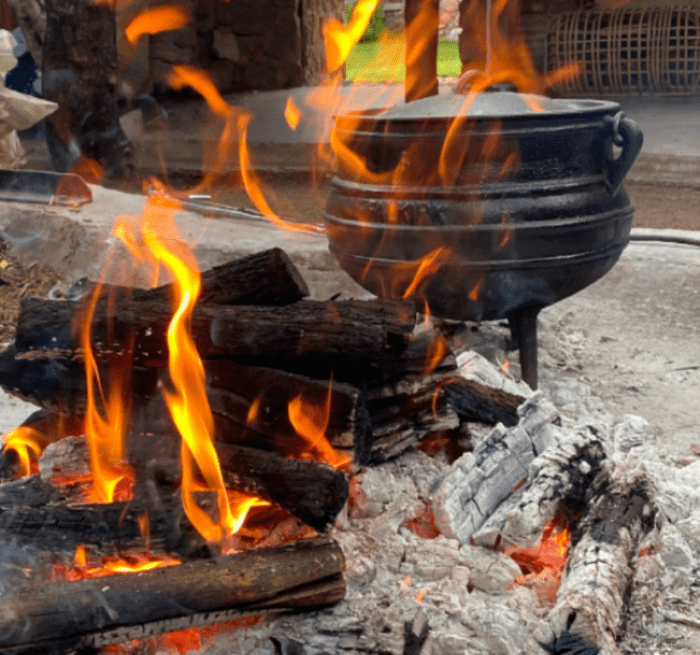 Perfect for a camping breakfast or after dinner treat. This is a fun recipe for any camping trip.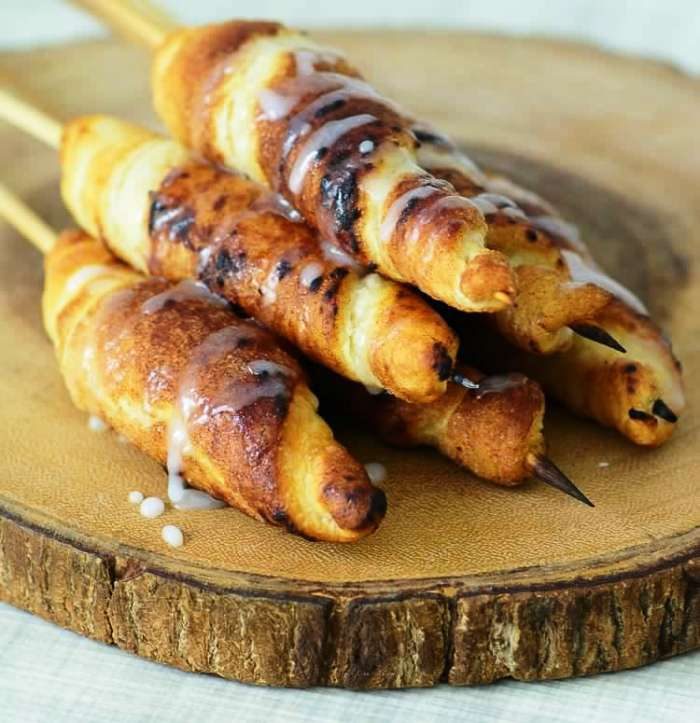 Easy and delicious one-pan meal made on the barbecue or as a campfire breakfast.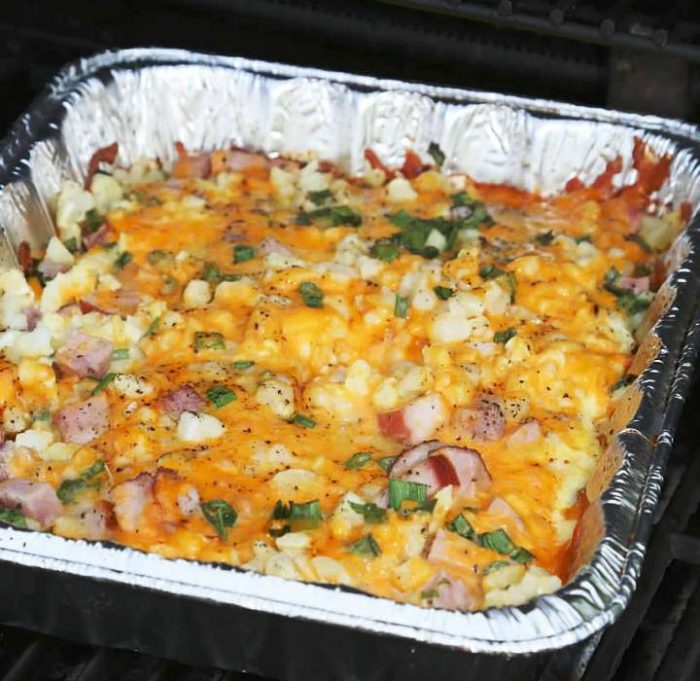 Cajun style grill foil packets
Cajun Shrimp Foil Packets are a summer grilling favorite! We can't get enough of the Cajun flavors with the shrimp, grilled corn, and sausage.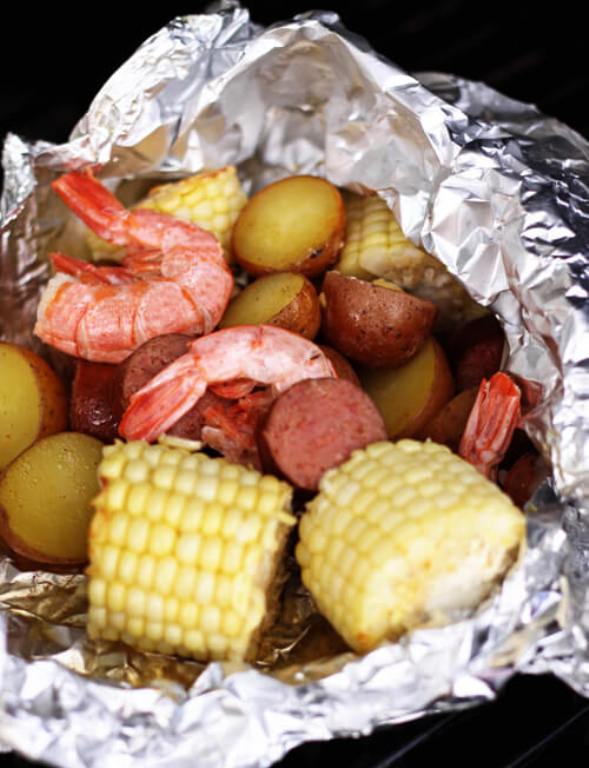 Foil packets packed with shrimp, sausage, corn and potatoes
Easy, make-ahead foil packets packed with shrimp, sausage, corn and potatoes. It's a full meal with zero clean-up.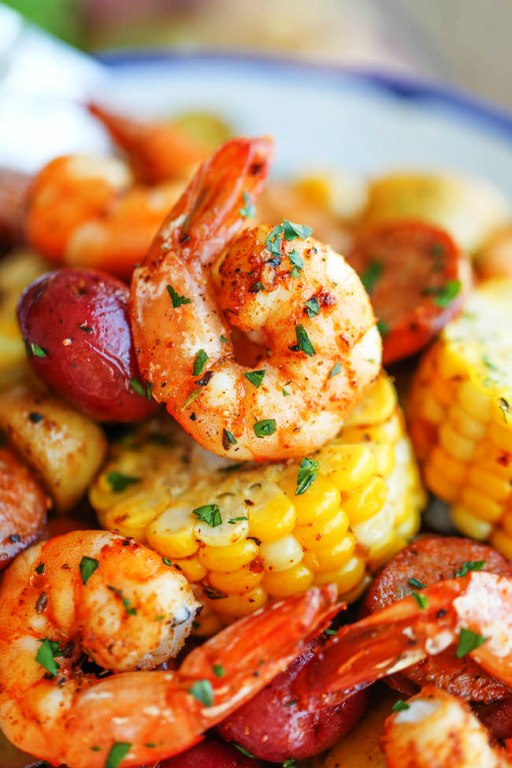 Chicken fajita foil packet meal
Chicken Fajita Foil Packet Meal is perfect for grilling out on a busy weeknight. Almost no clean-up required.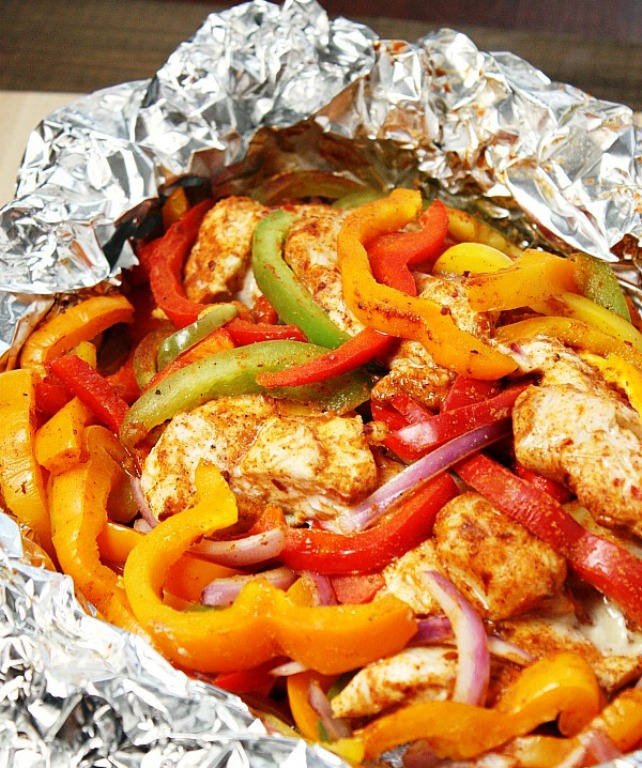 Easy salmon and potato foil meals
Juicy, moist salmon that's loaded with flavor! Ready in 30 minutes, zero cleanup, and a foolproof way to cook salmon and look like a gourmet cook.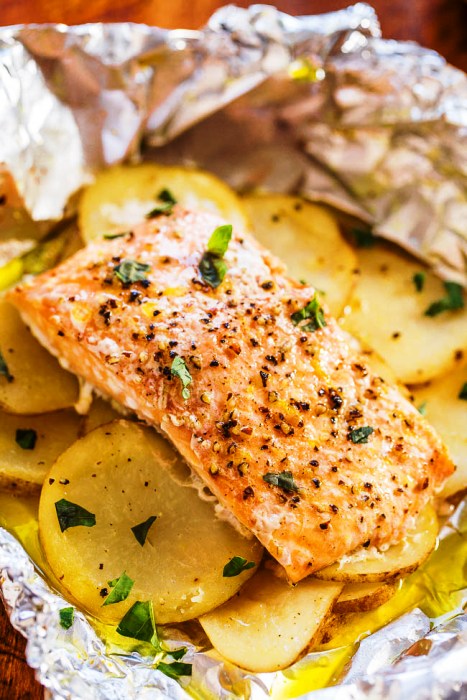 Marinating the meat and veggies overnight is what gives these babies a lot of flavor. The meat becomes super tender and the veggies are delicious.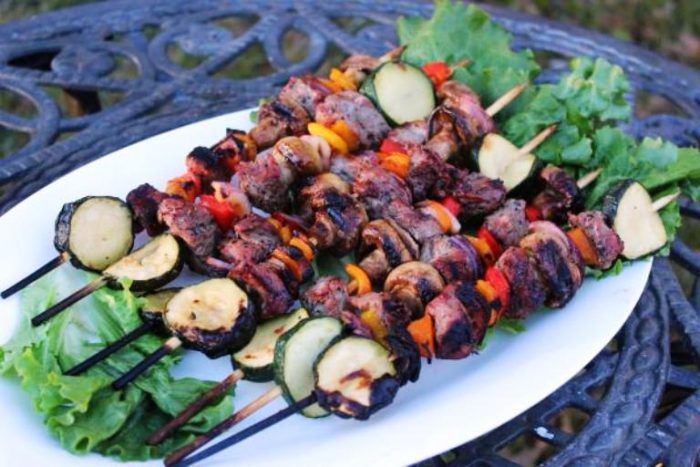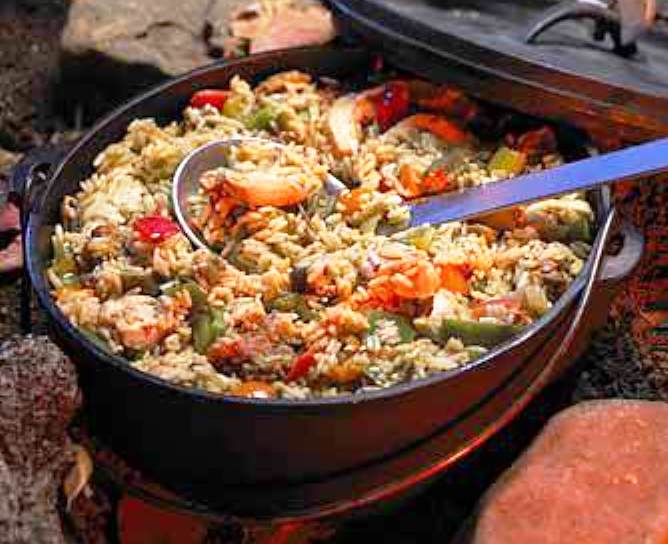 There are a few easy extra steps that really add a depth of flavor that you can't get from just BBQ sauce. One word…BACON.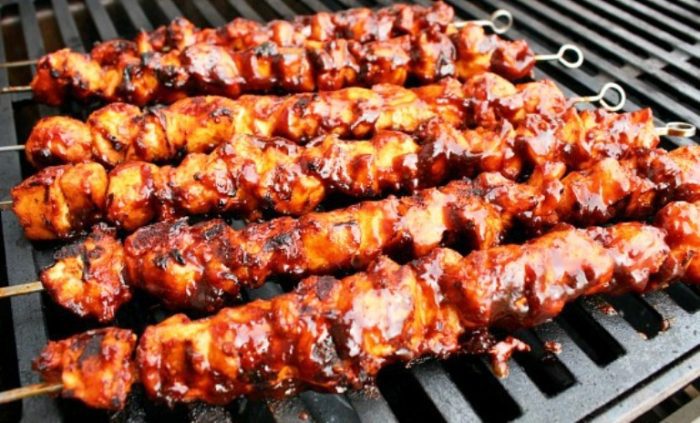 You love sitting around a campfire then cook these —-> Original SA Potjie Pot Recipes
Create some of these Side Dishes (salads)