24 Fathers Day Breakfast or Brunch recipes. Homemade easy recipes ideas to make ahead or on the day for him, your father or dad.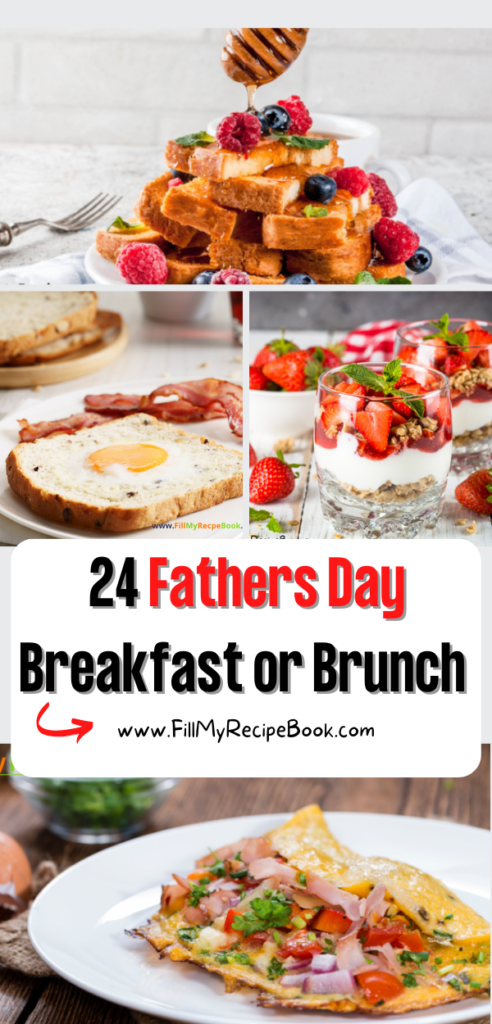 24 Fathers Day Breakfast or Brunch Recipes
Sharing a few Fathers Day breakfast or brunch recipe ideas to create. Homemade fillings, stove top bacon and egg and toast and toad in a hole or eggs benedict and the special Irish breakfast. Danishes and easy boiled eggs and a simple yogurt muesli fruit parfait, kids can make. Oven baked dishes such as cinnamon buns and omelets muffins.
Every year when Fathers day comes around the children and family or wives are thinking to spoil Dad. Well here are 24 very easy and simple ideas of recipes to make for him. We do understand that some dads do not like to eat early in the morning. But you can make these for a brunch as well. The whole family can eat together and appreciate dads who work so hard for the family. Always nice to spoil your dad as he is special.
What's the difference between breakfast and brunch for Fathers Day?
Breakfast normally starts early in the morning and then brunch is eaten at about 10 am and lasts until 2 pm. Breakfast may be light meals, but brunch can include a fuller meal that includes breakfast ideas. Some fathers do not like to eat early.
Why is brunch better?
Brunch is better because you can eat any time of the morning and relax and have family time then eat brunch together as a family. It is more relaxing to do and organize. It leaves your morning open for many other things you would prefer to do, without committing to a time to eat.
What is a fancy name for brunch?
The other name for a fancy brunch is Snack and tea or coffee with light refreshments and eats.
What do men like for breakfast for fathers day?
fruit smoothies
eggs on toast or scrambled eggs
oatmeal porridge and fruit
Greek yogurt with granola or muesli with fruit.
breakfast burrito
omelets with ham and avocado and cheese
toast with avocado and egg and bacon
Toad In a Hole Breakfast recipe idea. An easy breakfast with bacon and shaped hole in the toasted bread with a fried egg in the middle.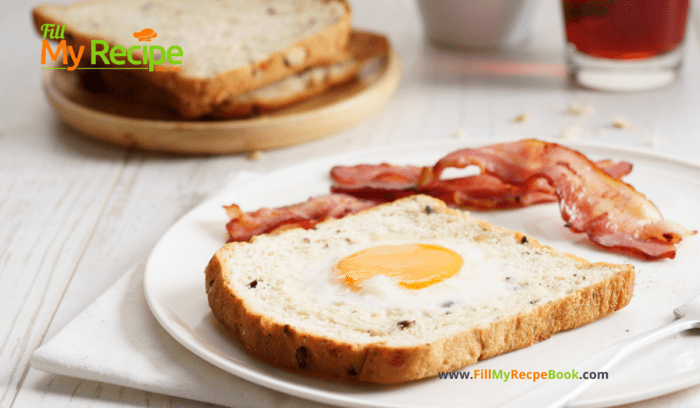 Boiled Eggs for Breakfast recipe ideas in an egg cup. Eggs are filled with protein and are a great energy sauce, for salads and easter use.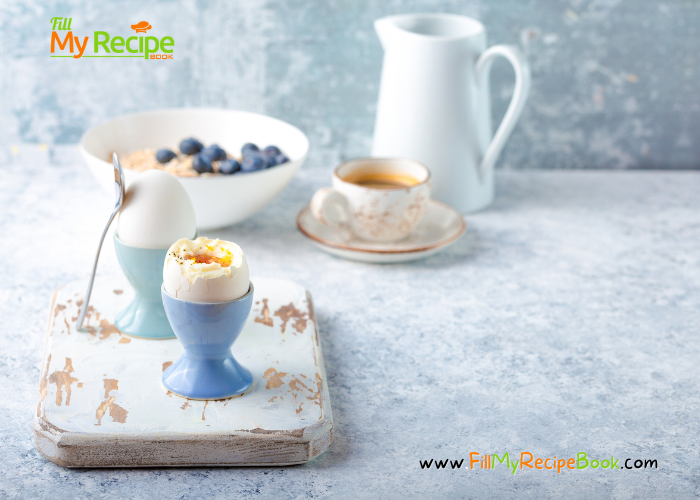 Eggs Benedict Breakfast Recipe
An Eggs Benedict Breakfast Recipe idea, with asparagus or fried cherry tomato. Topped with hollandaise sauce, bacon on a English muffin.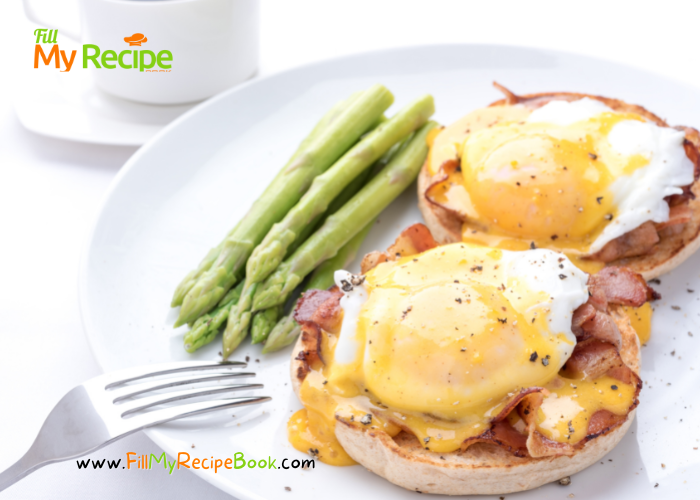 Lemon Cream Cheese Danish Breakfast
Easy and the best Lemon Cream Cheese Danish Breakfast or dessert recipe. A puff pastry bake filled in Centre with cream cheese lemon curd.
Easy Muesli Yogurt Parfait Breakfast
An Easy Muesli Yogurt Parfait Breakfast recipe idea for a special Day. Simple and healthy meal with Greek yogurt and strawberry fruit.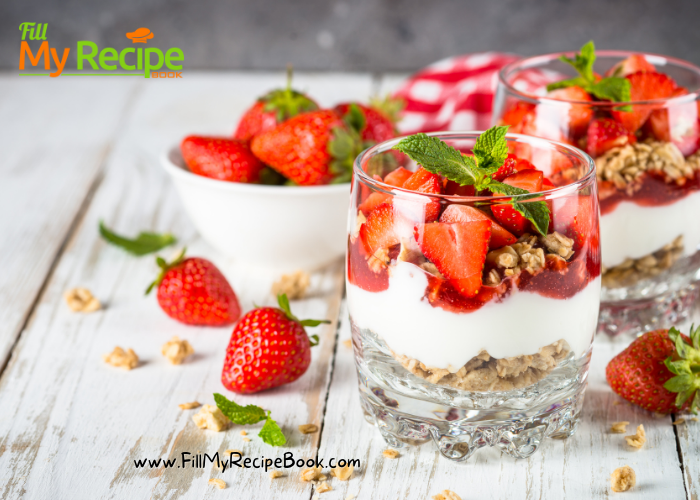 Traditional Irish Breakfast and Tea
Traditional Irish Breakfast and Tea recipe in a large pot. A full ulster fry Irish breakfast with morning black tea and soda bread idea.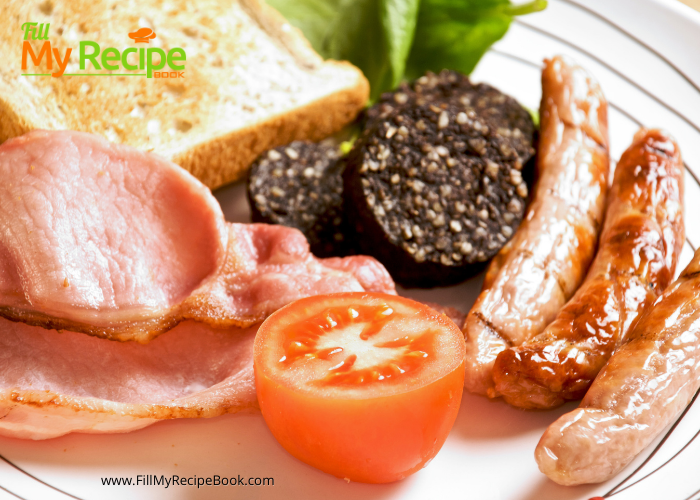 Cheesy Ham Egg muffins recipe with bell peppers. A versatile make ahead breakfast egg muffin to grab and go for a special breakfast.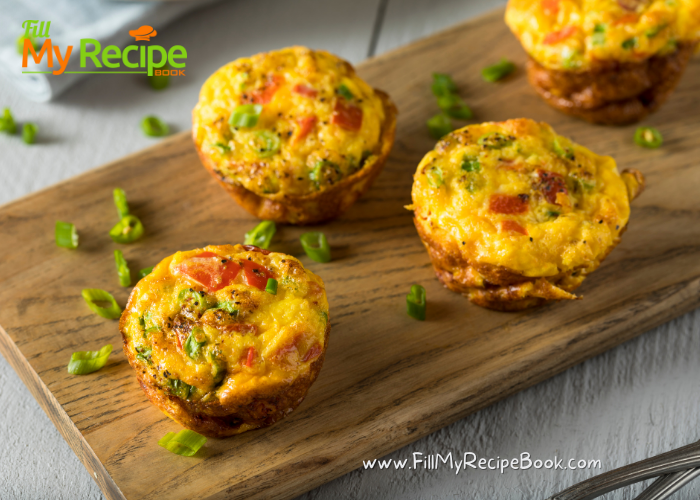 Easy Heart Sandwiches ideas recipe. Make these heart shaped sandwiches with a cookie cutter for special occasions, tea parties, meals. Very easy for the kids to get involved and make them for their dad.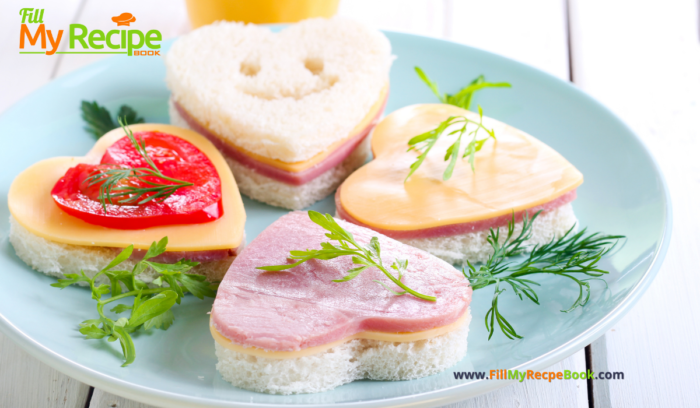 Mini Heart Pancakes with Berries
Mini Heart Pancakes with Berries recipe idea. An easy special breakfast to cook are heart shaped pancakes with raspberries and blueberries.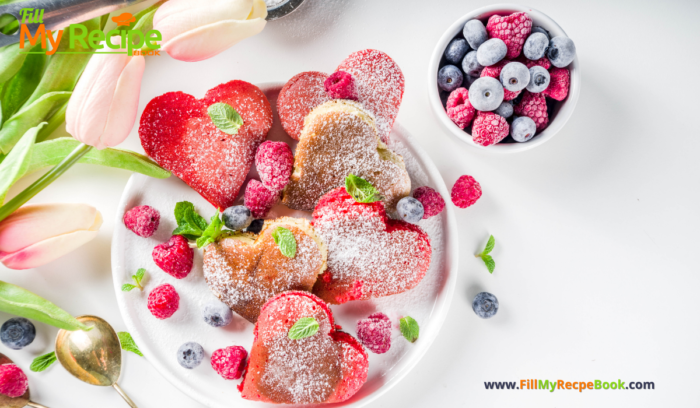 Easy Homemade Pancakes recipe. Top with honey or maple syrup, add cinnamon and brown sugar and a simple filling of chocolate cocoa spread. Maybe some scramble egg and chopped bacon to.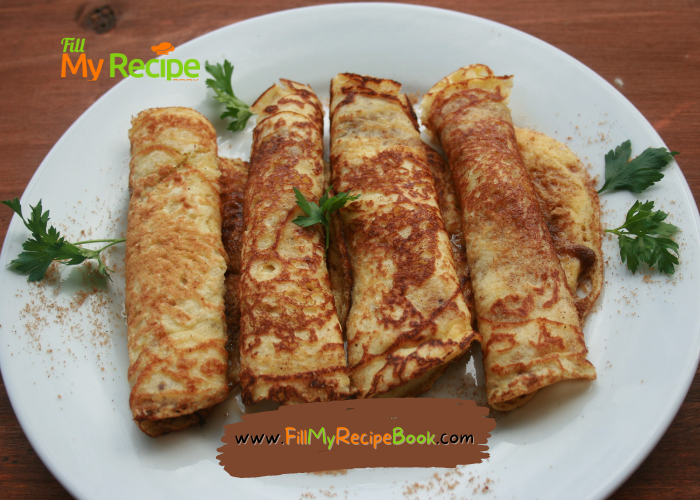 Quick Versatile Flapjacks are a South Africans recipe. A breakfast with honey topping or fruits of choice. Easy sugar free meal, snack idea.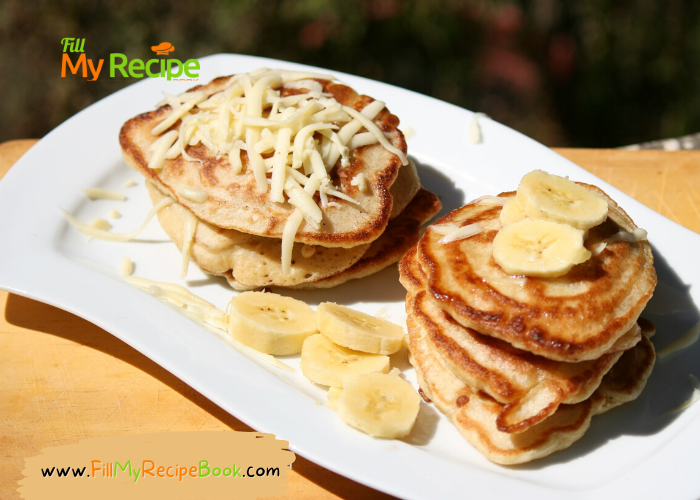 Vetkoek Bacon and Egg with Salad filling
Vetkoek Bacon Egg with salad Filling recipe idea. The best South African Vetkoek meal for breakfast or brunch that is quick and easy. Make vetkoek earlier. So many different fillings to fill them with. Even the plain jam and cheese is so yummy. Get the fillings ideas (click highlighted wording for recipes)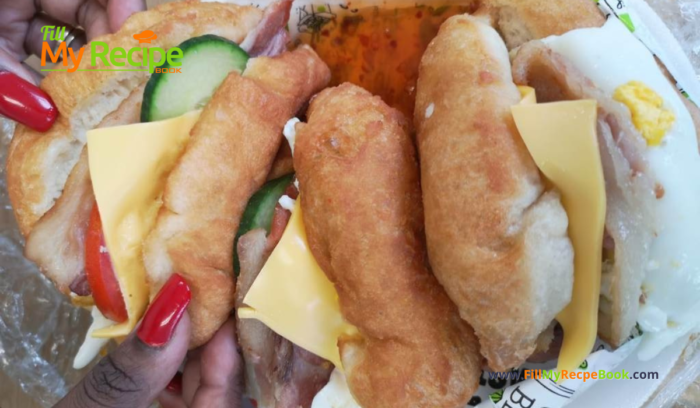 Best Homemade Vetkoek Recipe that is a traditional South African idea. Easy bread dough fried in oil, filled with fillings for a lunch meal.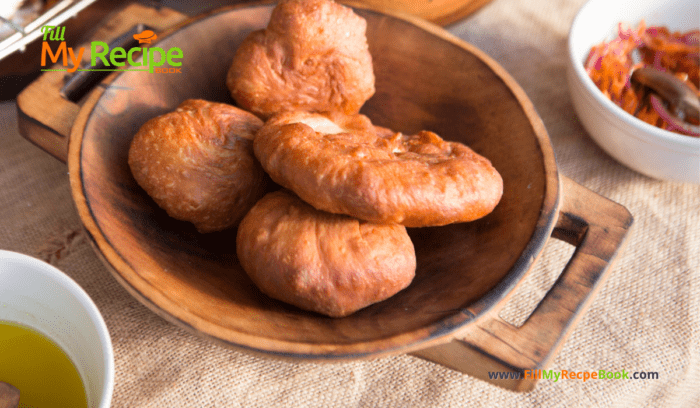 Crammed Savory Breakfast Crepes
Crammed Savory Breakfast Crepes recipe idea. Brunch or lunch meal with a vegetarian filling of avocado and tomato and beans with cheese.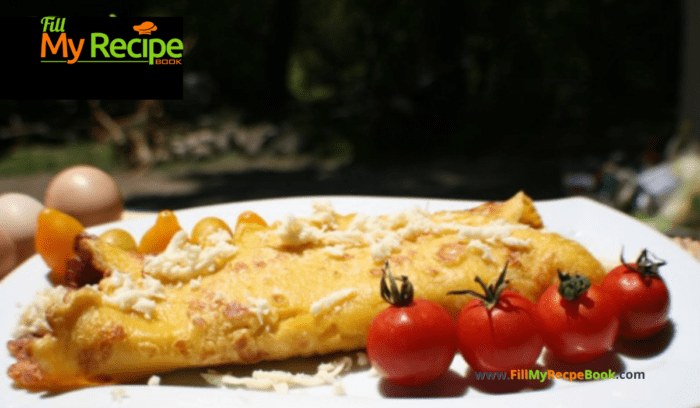 Avocado on Toast Breakfast Ideas. Easy Recipes for a simple healthy plain breakfast with whole wheat toast, mashed or cut avocado and spices.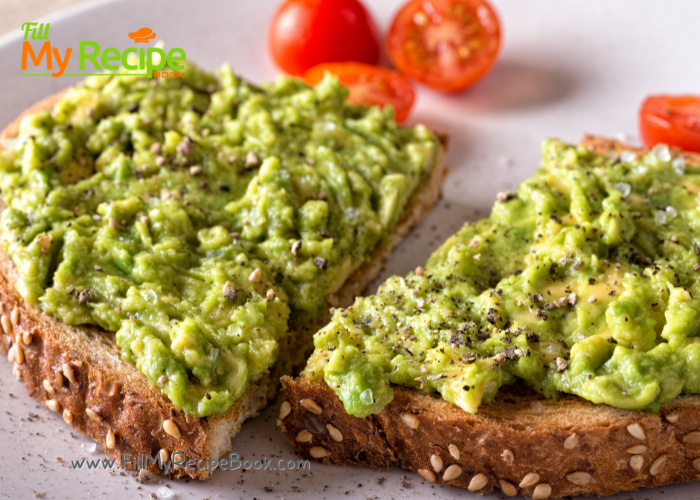 Breakfast Banana Muffins Recipe
Breakfast Banana Muffins Recipe idea. Baked with ripe mashed banana for a easy healthy brunch or tea snack, full of protein and fiber.
More muffin ideas to bake —–> Muffin Recipes Ideas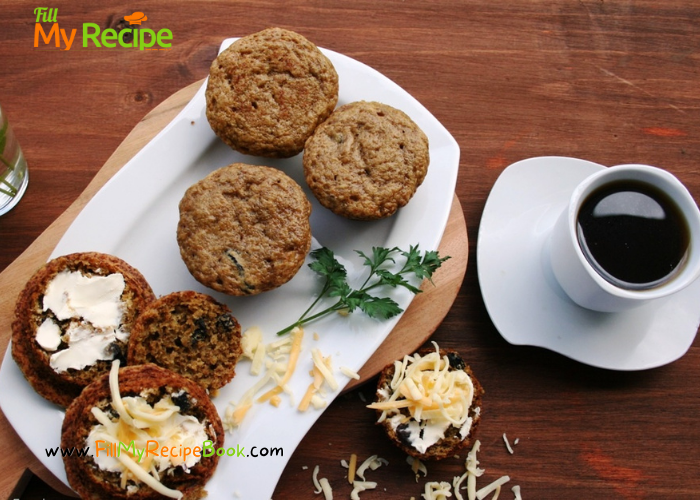 Cheese and Bacon Omelet recipe idea. Easy egg breakfast or brunch meal filled with cheese bacon or ham and bell peppers, onions.
More omelet recipes to cook.——> Omelets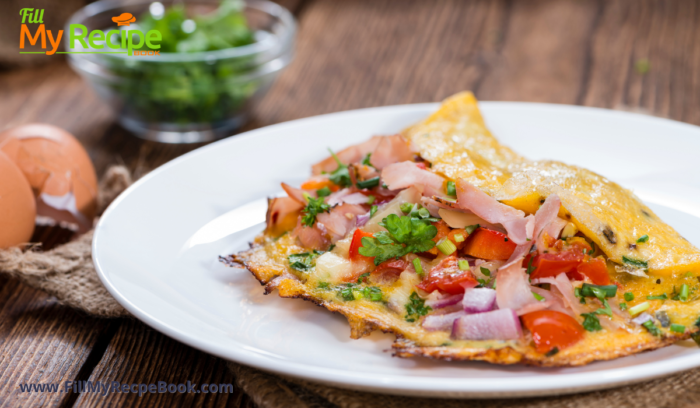 French Toast with Berries and Honey
French Toast with Berries and Honey recipe idea. A filling and no bake breakfast made with fried egg bread and healthy berries, honey.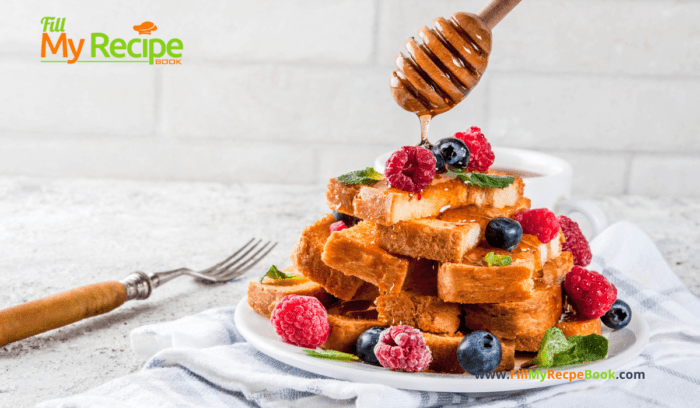 One Pan Bell Peppers Omelet recipe idea. Vegetarian friendly for a meal or breakfast. Sautéed bell peppers and parmesan cheese.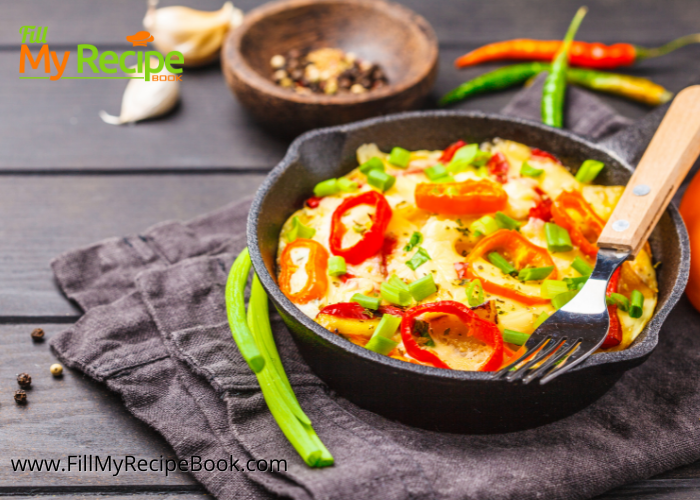 Quick Versatile Fajita Veggie Quiche
Quick Fajita Veggie Quiche recipe idea. Fajita vegetables of bell peppers and onion makes a versatile easy meatless quiche for vegetarians. More quiche recipes —-> Quiches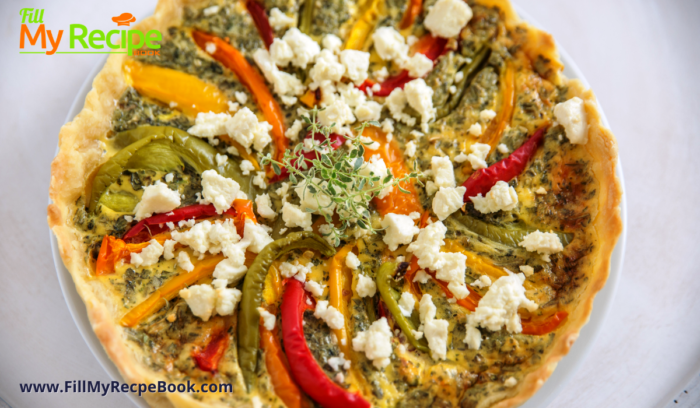 Swiss Chard Mushroom and Feta Quiche
Easy Swiss Chard Mushroom and Feta Quiche recipe that has a base of swiss chard or spinach, mushrooms, feta. A tasty crustless savory quiche. A LCHF recipe.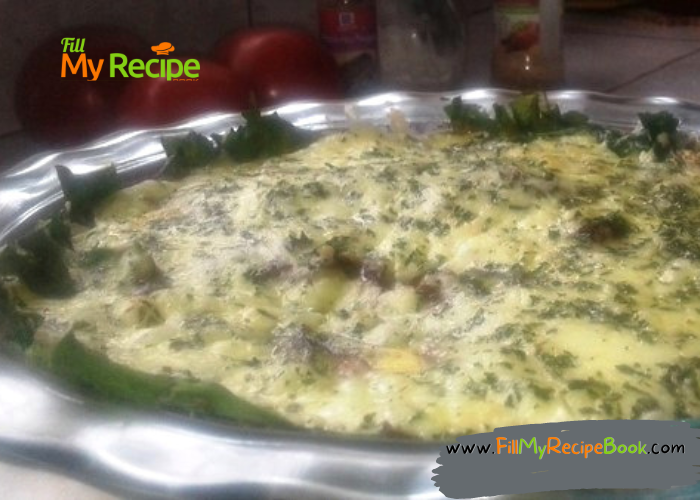 Healthy Breakfast Sweet Potato Hash
Healthy Breakfast Sweet Potato Hash. Love sweet potato's add some vegetables with fried eggs, for a healthy vegetarian breakfast.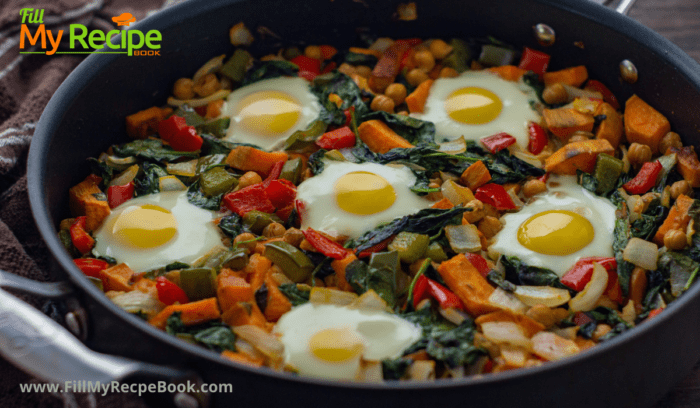 Baked Omelet with Sausage and Veggies
Baked Omelet with Sausage and Vegetables recipe This healthy easy omelet casserole is the perfect make ahead omelet for breakfast or brunch.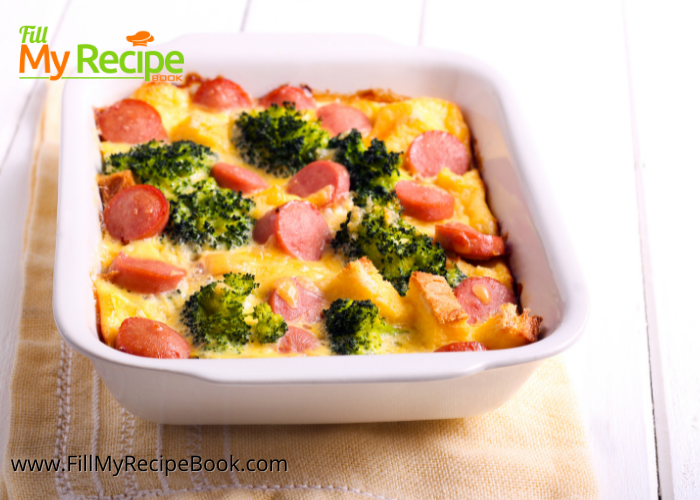 Easy Homemade Cinnamon Rolls recipe. How to bake these tasty homemade cinnamon rolls or buns with vanilla or coffee flavor icing.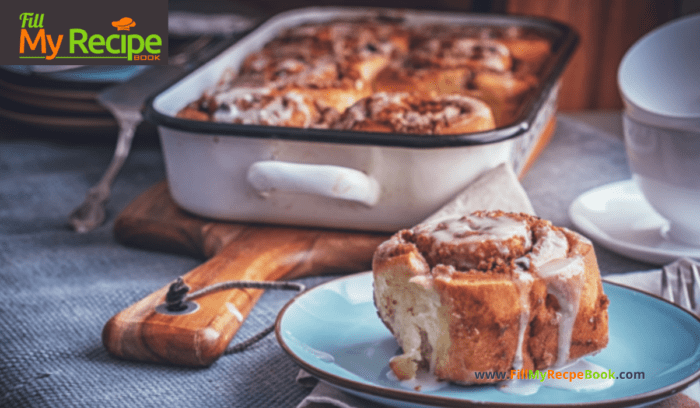 You can obtain more recipes that would suit a special day with your father or dad. Any occasion you want even just a special family get together.
And many more desserts and cakes in Recipes made from scratch.
Download some FREE Printables for kitchen charts and household planners as well as some relaxing coloring pages for adults and kids.
Peruse the site and make these recipes.
Purchase these online for help in the kitchen, they are also to cute and you will love them.
Here are 28 rather awesome accessories to use in the kitchen! We might not NEED some of these, but they are hard resist!