French Toast with Berries and Honey recipe idea. A filling and no bake breakfast made with fried egg bread and healthy berries, honey.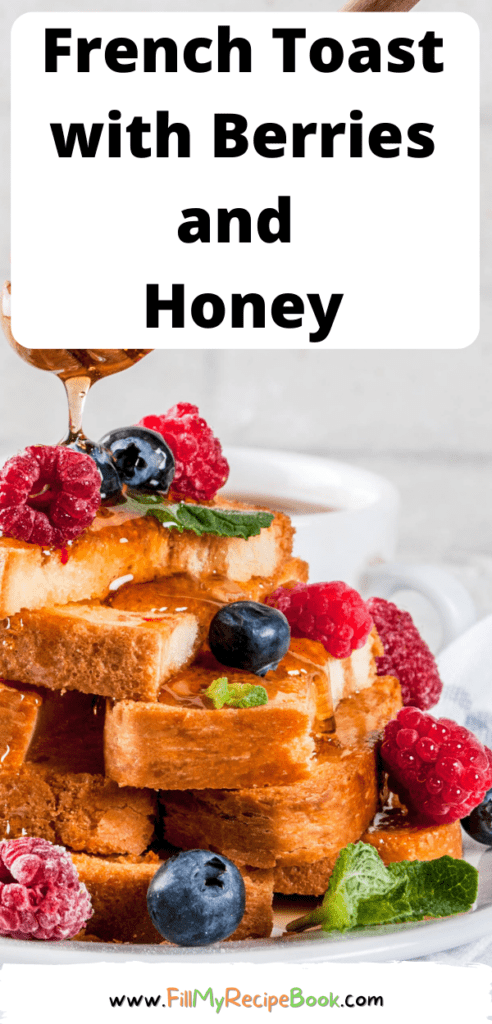 French Toast with Berries and Honey
Delicious French toast for breakfast or brunch for special occasions such as Fathers or Mothers Day or Valentines day. Drizzling honey over the berries for a tasty breakfast treat. A very healthy egg toast that is fit for a king or queen. Cut in thinner sticks or mini slices for it to be eaten and served well.
Can you substitute honey for vanilla extract in French toast?
Yes you can, as honey has a similar taste to vanilla extract. Honey is thicker and could be used in the egg mix. I would rather use it on top of the finished fried french toast as heating honey reduces the natural healthy ingredients in it. It will not make a difference if you do not have vanilla extract.
Do people eat French toast with syrup?
Maple syrup is a classic and popular sweet topping for french toast as well as honey. Other sauces such as sweet jams and fruit sauces will also do the trick. Apple sauce is great to. Fresh fruit and powdered castor sugar is a nice change.
What are 3 names French toast is called in different countries?
French toast is known by a variety of names, in German its is German toast, eggy bread. French fried bread, gypsy toast, poor knights of Windsor, Spanish toast, nuns toast, and pain perdu which means lost bread in french.
What is the most common mistake in making French toast?
Adding to much dairy or milk in the egg mix.
Not mixing the egg custard properly.
Not choosing the correct bread and to fresh slices.
Under soaking or over soaking the bread slices.
Using to much heat or not enough.
Not preheating the pan.
The fats you use in the pan, not only butter.
Why is milk important in French toast?
The properties in milk allow the french toast to cook better. It also prevents it from turning out rubbery. The texture of french toast relies on the loosened mixture of the milk and egg mixture.
Ingredients
eggs
milk
salt and pepper
Slices of bread
olive oil and butter.
honey
berries
vanilla and cinnamon
Start with the eggs by choosing and cracking them to mix in a bowl with milk and spices. When life gives you eggs make french toast. 😊 It uses a lot of eggs.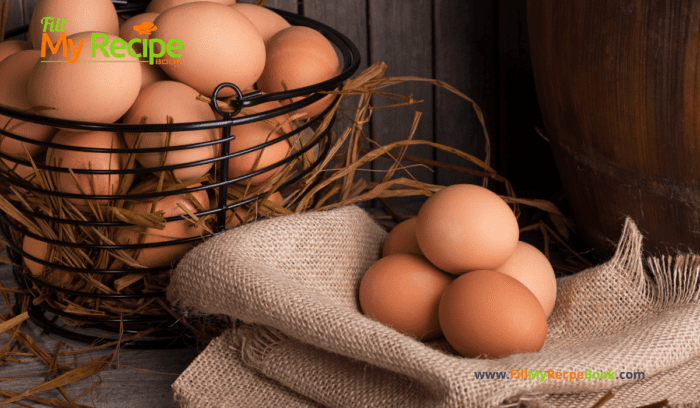 Brown bread or your choice of bread for the toast. Cut into 1/3 rds, to soak up the fry egg and herb mix. This recipe is great to use up those staler slices of bread, that is not so fresh to have a sandwich with. It will also not break to pieces when you dip the bread in the egg mixture.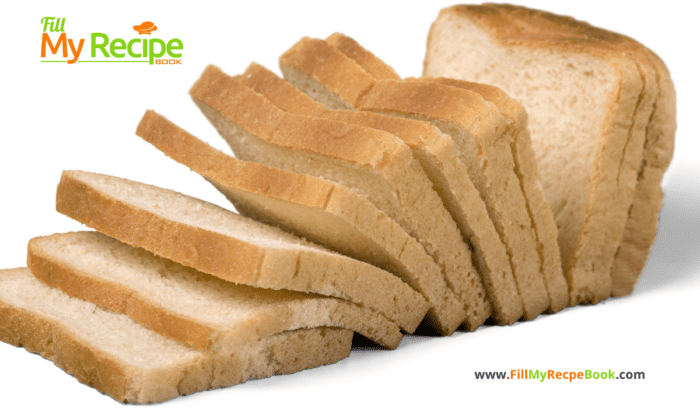 Some wonderful fresh raspberries and blueberries from the garden and maybe add the strawberries as well for some great sweetness. Wash and put aside to place on the French toast once its cooked.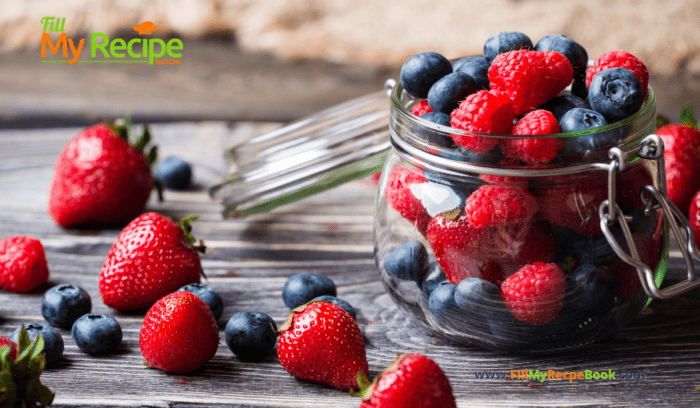 Organic pure Honey to drizzle over the French toast once plated and ready for breakfast.
(to learn more about honey and using it in recipes click the underlined dark heading Organic pure honey.) View all about how honey is collected and the bees that make honey, www.SaBeekeeper.com
Honey is healthy and may be taken daily for many ailments. Add some sweetness and a boost of energy. It is a natural antibiotic.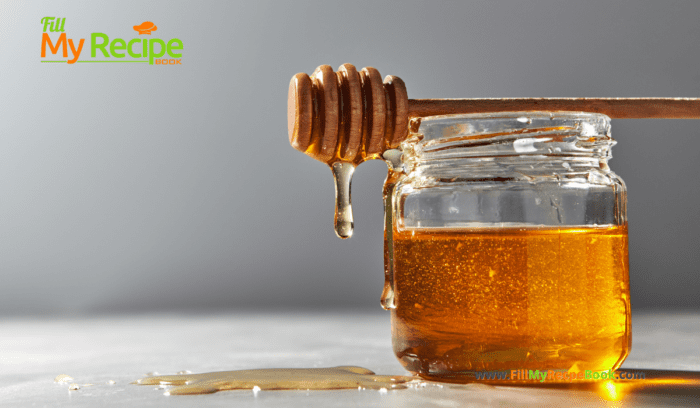 How to.
The mixed eggs with some milk and herbs and spices to dip the bread in for the french toast.
Don't let the slices soak to long otherwise they will break in pieces.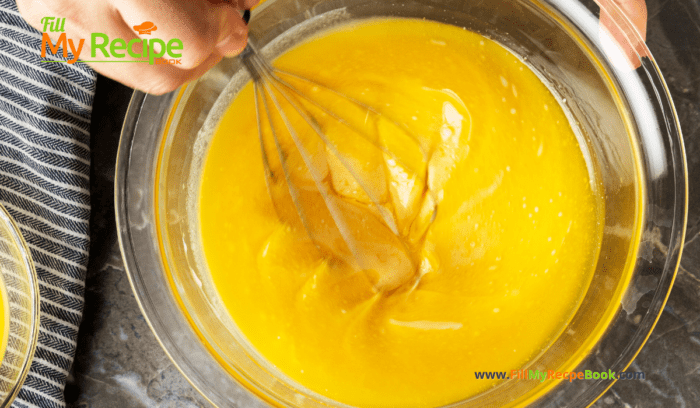 Frying the bread pieces in a pan that where first soaked with some egg mixture, which included the spices and herbs. Once they are a light brown and when you flip them they should not show any raw egg on the slices. Flip them and fry the other side. Fry in some butter for a great outcome.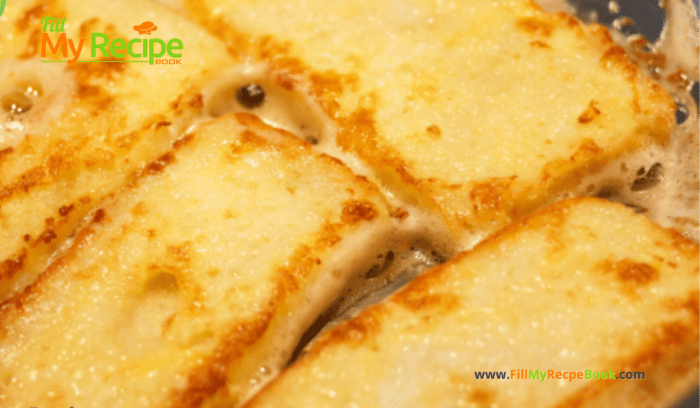 To Plate.
On a serving dish or plate add the slices and a few raspberries and blueberries or strawberries. On you own plate place some slices of the french toast and drizzle with honey. You can use some maple syrup if you do not have honey, but honey is a healthy option. Place some berries in a separate bowl on the table.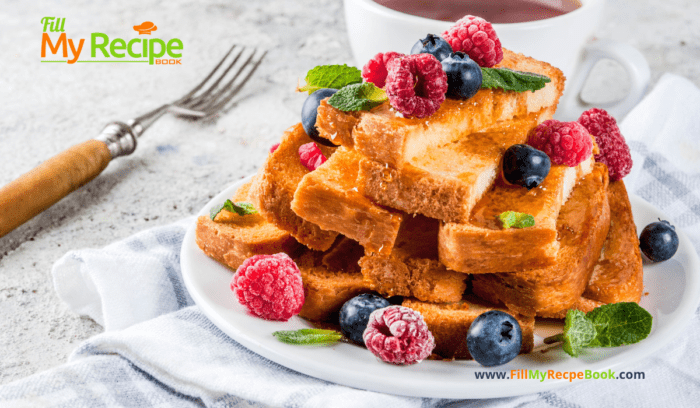 A wonderful filling and pleasing french toast with berries and a warm cup of tea or coffee, drizzled with amazing healthy organic honey.
Honey is good for many ailments and is used for some great natural remedies.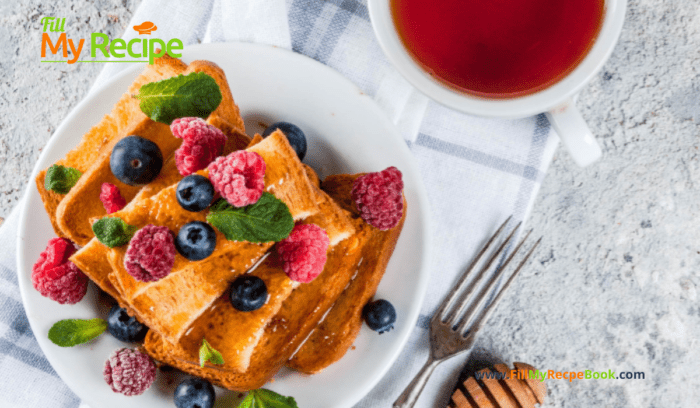 This is an amazing breakfast to make for any special occasion for a special someone in the family.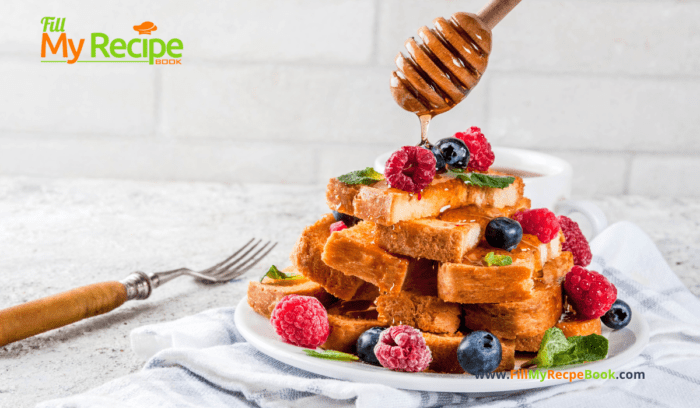 Some Ideas to alternate the ingredients.
Add some parmesan cheese with egg mix or on top of the toast while warm.
Use cookie cutters to make heart shapes or any other shapes you want.
Cinnamon is also a great addition to the egg mixture.
Maple syrup or honey.
Fruit sauces such as Sweet Tasty Apple Sauce
Fresh fruit.
Recommendations
(click on the highlighted heading for the recipe)
Other uses of eggs for a breakfast ideas —-> Easy Scrambled Eggs on Toast and Healthy Mushroom and Spinach Omelet and Healthy Mushroom and Spinach Omelet and Baked Omelet with Sausage and Vegetables and Moist French Omelette Recipe and One Pan Bell Peppers Omelet and Healthy Breakfast Sweet Potato Hash and Healthy Breakfast Sweet Potato Hash and Crammed Savory Breakfast Crepes
Not forgetting about Fathers Day. Make these for him.—–> 24 Fathers Day Breakfast or Brunch Recipes as well as these breakfast ideas —-> 20 Easy Vegetarian Breakfast Recipes
These are amazing recipe ideas —-> 15 Tasty Honey Baking Recipes
Get some more recipe ideas with berries —-> 22 Easy Berry Treats Recipes
Other recipe ideas for eggs —–> 17 Simply Easy Egg Recipes
Looking for something simple to bake or not to bake that's quick? then get these —-> 20 Easy Baking Recipes Ideas
Get these great Christmas breakfast ideas —–> 35 Easy Christmas Breakfast Ideas
Get these recipe ideas to create for valentines —-> Easy Valentines Treats to Choose.
Print
French Toast with Berries and Honey
French Toast with Berries and Honey recipe idea. A filling and no bake breakfast made with fried egg bread and healthy berries, honey.  
Author:
Prep Time:

15 min

Cook Time:

25 min

Total Time:

40 min

Yield:

4

Category:

Breakfast, brunch, lunch

Method:

stove top no bake
Ingredients
Half a loaf of brown bread (slices cut into thirds strips)

6

Eggs

1/3 cup

of milk

1 tsp

Vanilla essence
Half tsp of cinnamon

1 tsp

Salt and Pepper
Tbsp of parsley and basil mix. (herbs of choice)
Garlic flakes.
olive oil (butter)

1 cup

Fresh raspberries and blue berries 
Organic Honey
Instructions
Have a saucepan ready to fry the french toast.
olive oil to grease the pan with. (or Butter)
Mix the eggs and add milk. Thoroughly mix the egg and milk well.
Add the salt and pepper and herbs, cinnamon and garlic.(garlic optional)
When all is mixed dip the cut bread slices that was cut into 1/3 rds, into the milk. While warming up the pan with oil or butter.(depends on your taste).
Place the egg soaked bread into the pan and fry until golden brown. Turn over and fry the other side as well.
Do this until the French toast is all fried.
Place on serving plates and add some fresh raspberries and blueberries on the toast and around.
Then drizzle with fresh organic honey.
Serve with tea or coffee for breakfast.
Notes
Cinnamon helps reduce the sugar levels for diabetic people. Fresh berries can be any that are available in your kitchen. Not to much milk is used to prevent the egg mix from being to thin. This recipe can be doubled for larger families. French toast can be frozen well. 
Keywords: French toast with fresh berries and organic honey
Other ideas for a special breakfast occasion are:
Choose more No Bake Stove Top Recipes.
Download some FREE Printables to help in your kitchen with charts as well as planner for the household, not forgetting the relaxing coloring pages for adults and kids.