Make a Perfect chocolate cake. A flop proof easy chocolate cake to make for the family, can be a flat or two teared chocolate cake.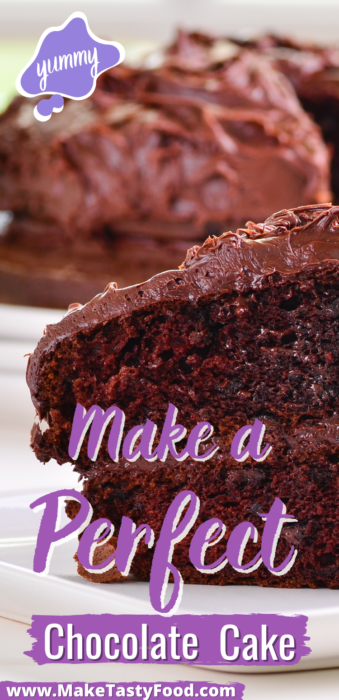 Make a Perfect chocolate cake for a birthday or if you just feel like something sweet and nice for tea time.
The ingredients for a mix
Below are maybe some ingredients you would need for whisking up a chocolate cake. Its so easy.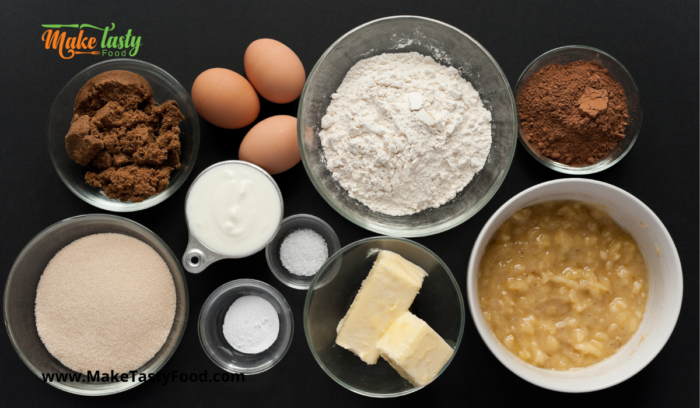 Always add the sugar and eggs or oils/butter and whisk them with a mixer until frothy and well mixed. This means that the sugar would have been dissolved into the wet mixture which makes a huge difference in the cake.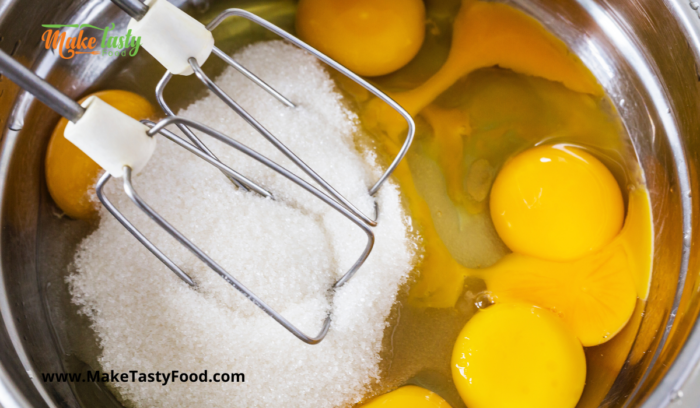 Mixing very well until smooth.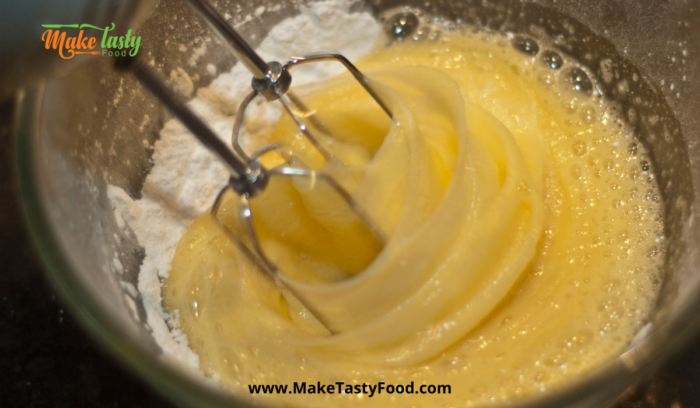 Once the dry ingredients have been sieved, add them to the wet mixture and mix well until all has been well blended. Scoop any dry ingredients that is on the side of the bowl into the wet mix.
Whether mixing with a mixer or by hand is ok. Make sure that there is no dry ingredients left in the mix before its poured into baking pans.
Firstly you would of greased and lined the pans you are baking this cake in. Pour in the smooth chocolate cake mixture and place in the oven to bake.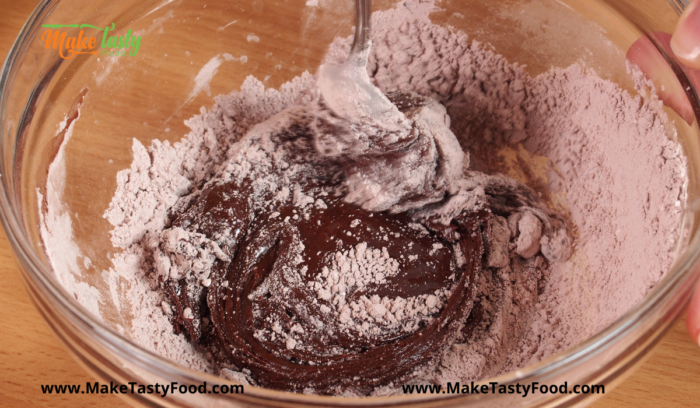 Cooling
Once baked and checked if all is cooked with a skewer. Leave to cool on the cooling rack for about 5 to 10 minutes. Before you remove it from the pan to cool on the rack further.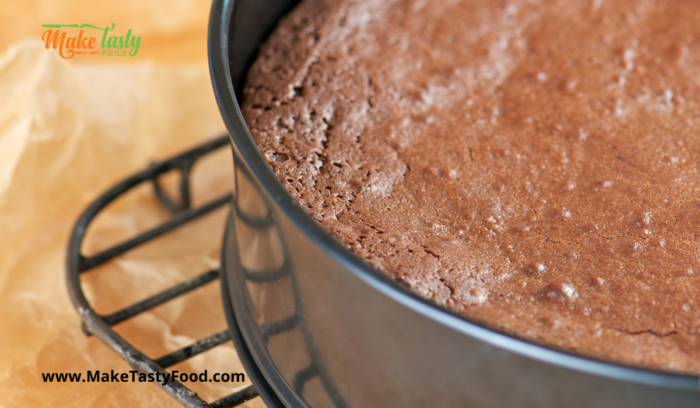 Leaving this cake to cool while you mix your chocolate icing for the cake.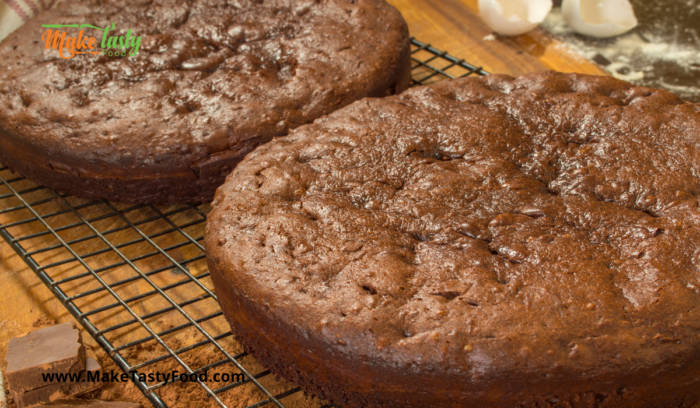 Frosting
Once you start icing the cake, if its a two teared one, place a lot of icing on one cake for the middle.
Frost the top of the cake and make some twirls or fancy patterns.
You can decorate the cake with cherries and chocolate sprinkles.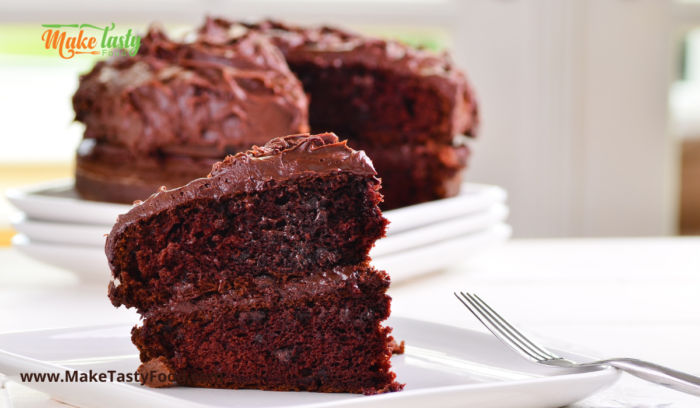 This favorite recipe and is made very often for spoils for the kids and of course adults. Never lasts more than a day. Always totally devoured.
Recommendations
(click the highlighted heading for the recipes)
Delicious cake recipes to create —-> A 2 Minute Chocolate Mug Cake and Triple Layer Chocolate Tuxedo Cake and A Tasty Vanilla Cake and Tasty Moist Carrot Cake and 7 Min. Chocolate Cake
Mothers day recipe ideas to create —–>18 Mother's Day Morning Tea Ideas
Get these recipe ideas ——> 20 Fathers day afternoon tea recipes
More of these amazing recipes for afternoon or weekend tea.—-> 24 Yummy Cakes and Tarts Recipes as well as these mixes —–> 16 terrific cake mix recipes
You will love to get more ideas —–> 13 Heavenly Chocolate Cake Recipe
These are amazing easy cake recipe ideas to —–> 18 Easy Cake Recipes
Print
Make a Perfect chocolate cake
Make a Perfect chocolate cake. A flop proof easy chocolate cake to make for the family, very tasty and can be a flat or two teared chocolate cake.
Prep Time:

20 min

Cook Time:

30 – 45 min

Total Time:

65 min
Ingredients
1 3/4 cups of flour
2 cups of sugar
3/4 cup of cocoa
1 1/2 tsp of baking powder
1 1/2 tsp of baking soda
2 eggs
1 cup of milk
1/2 cup of oil
2 tsp of vanilla essence
1 cup of boiling water
Instructions
Preheat oven to 180 deg. C
Grease and line the baking pans.
Mix wet ingredients together until smooth and frothy. That's eggs sugar oil and vanilla essence and a cup of milk.
Keep the cup of boiled water until last.
Sift the flour and baking powder and baking soda and cocoa.
Add the dry ingredients to the wet mix and mix with a mixer until all is blended in. 
Lastly add the cup of boiled water into the mixture and pour immediately into the baking pans for the cake.
Place in the oven and bake at 180 Deg.C 35 to 40 min.
Notes
This cake may also be made as a one pan cake. Also you can include a drop of peppermint essential oil or peppermint flavor in the icing. It will give a lovely fresh taste.
Keywords: make a perfect chocolate cake
Popular cakes that are often made for the family are.
More Oven Baking Recipes for you