A 2 Minute Chocolate Mug Cake that is so delicious and filled with nut chocolate and chocolate chips microwaved and enjoyed immediately.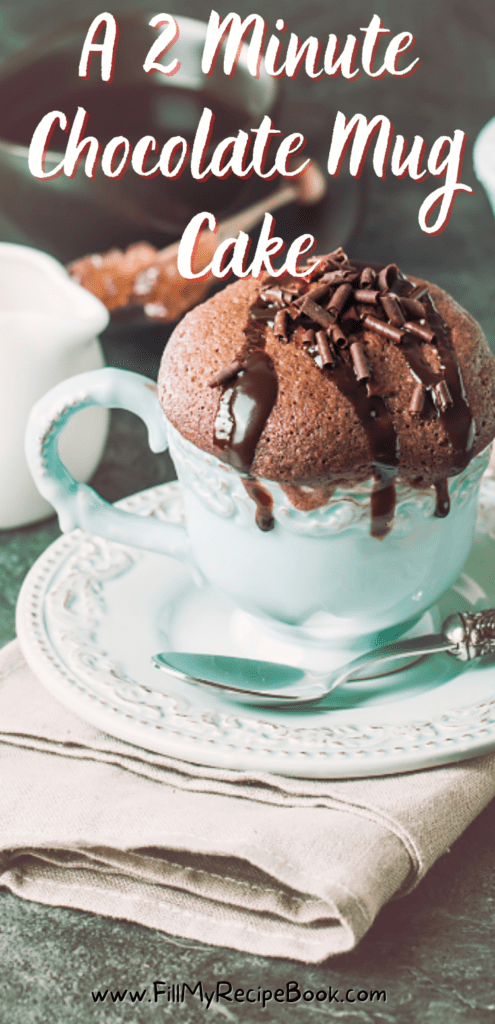 A 2 Minute Chocolate Mug Cake
You will be addicted to making this chocolate mug cake for a quick and simple dessert. Adding some melted chocolate over it and inserting some of the amazing nut chocolate spread. Which is so tasty and gives the mug cake a soft middle.
Just microwaving this mug cake in 2 minutes is the quickest dessert you will ever make.
All you need is.
A few of these ingredients below. As well as milk, olive oil and the normal baking powder a pinch of salt. Then follow the recipe below.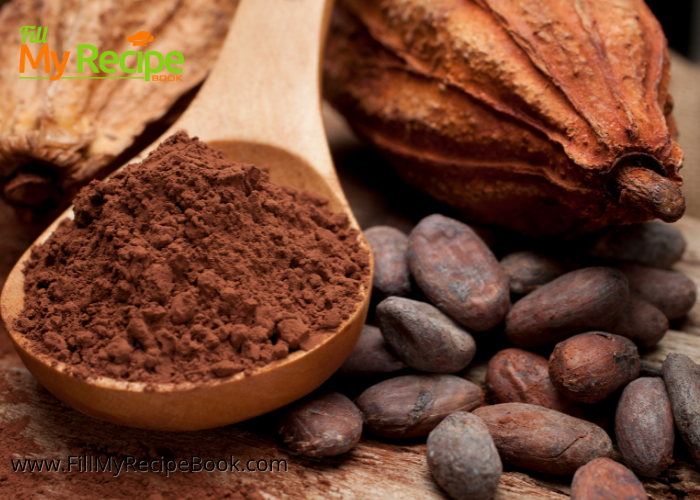 Cocoa powder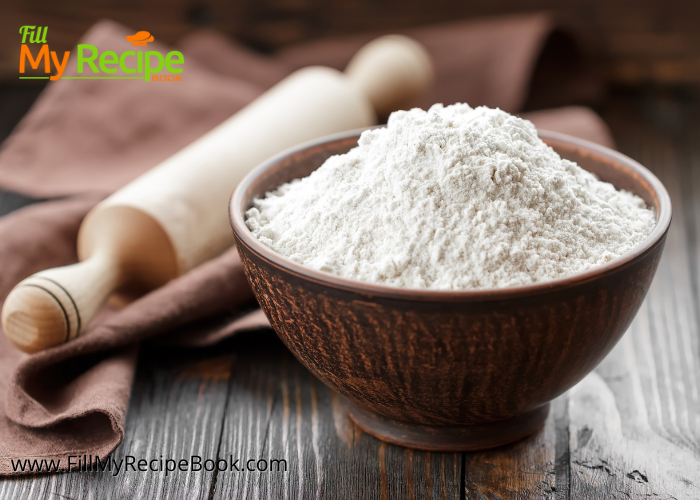 all purpose flour
Some questions people ask.
What is a Mug Cake.
A mug cake is literally that. It is a cake in a mug that is microwaved in less than a minute.
So quick and easy to cook and you don't need a lot of baking tools and a huge mess in the kitchen to make this recipe. It is a all in one mix.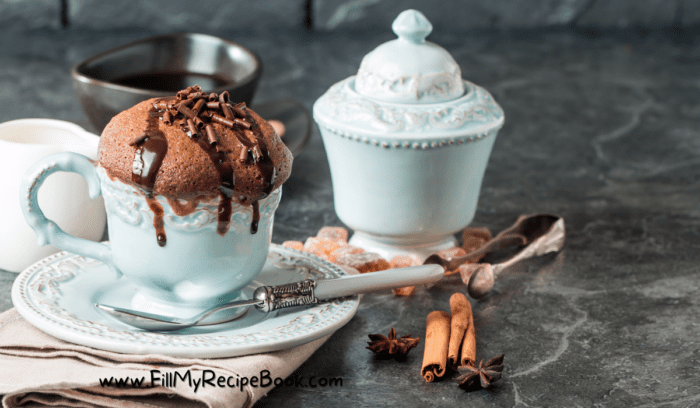 This is an eggless mixture as there just would not have the place or enough ingredients to have a hole egg mixed into this cup. It is a moist cake with chocolate nut spread inserted in the middle.
Enough chocolate for the chocolate lovers.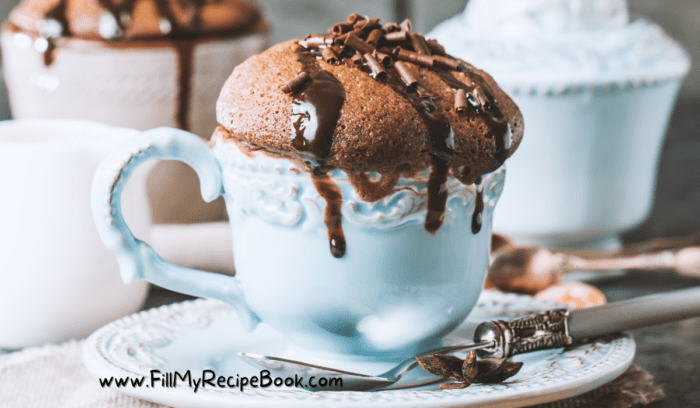 Why did my mug cake explode.
The mug was obviously overfilled and when the cake mixture rises it will over flow and mess and maybe explode in the microwave.
Remember to not over fill the mug or microwaveable cup with the ingredients. You must leave some place for it to rise.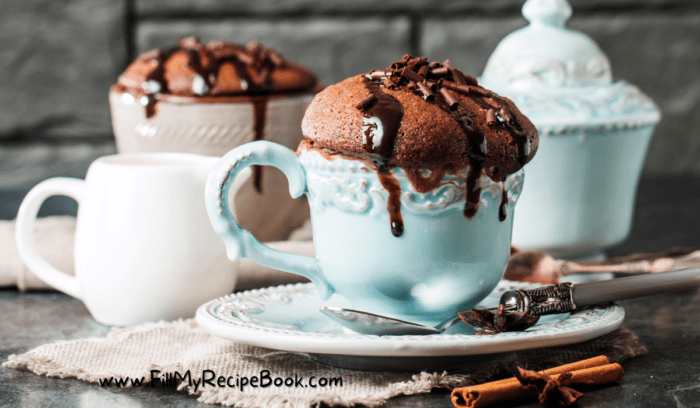 Why are mug cakes so popular
They are so easy and quick to make and make a single serving. You can double it and make two mugs full. When you craving something nice or a cake then you do not have to take out all your bowls and mixers then to bake the cake and wait. This one takes 2 minutes or less and its mixed all in one bowl.
Microwaved and there you go, eat it and enjoy.
To make a bowl of cake just double the mixture and microwave and enjoy.
There are FREE download for printables for your kitchen charts and household planners for budgets and meal planning as well as shopping lists. Weekly and monthly planners. FREE
Get your FREE General Recipe Page to write out this simple recipe.
Get some great recipes here —–>18 Mother's Day Morning Tea Ideas to spoil your mother and show how you appreciate her.
Other chocolate spread or Nutella recipe ideas to create. —-> 11 Just Nutella Cake Recipes and Use Nutella or nut chocolate recipe ideas —-> 10 Scrumptious Nutella Recipes
Then get these recipe ideas ——> 20 Fathers day afternoon tea recipes
More of these amazing recipes for afternoon or weekend tea.—-> 24 Yummy Cakes and Tarts Recipes
Some great ideas for quick and easy recipes —–> 16 Easy Tea Time Treat Recipes
You will also love to make some of these recipe ideas —-> 16 Rainy Day Snacks Recipes
More recipe ideas for puddings —-> 16 Chocolate pudding Recipe as well as these mixes —–> 16 terrific cake mix recipes
You will love to get more ideas —–> 13 Heavenly Chocolate Cake Recipe
These are amazing easy cake recipe ideas to —–> 18 Easy Cake Recipes
Looking for something simple to bake or not to bake that's quick? then get these —-> 20 Easy Baking Recipes Ideas
and these Valentine desserts ideas —-> 14 Special Valentine Dessert Recipes for Two
(click on the highlighted words or the recipe)
Print
A 2 Minute Chocolate Mug Cake
A 2 Minute Chocolate Mug Cake that is so delicious and filled with nut chocolate and chocolate chips microwaved and enjoyed immediately.
Author:
Prep Time:

1 min

Cook Time:

1 min

Total Time:

2 min

Yield:

1

Category:

Desserts

Method:

microwave
Ingredients
1/4 Cup of flour
2 Tablespoons of cocoa powder
1/4 teaspoon of baking powder
2 Tablespoons of sugar (make it less or more as you prefer)
pinch of Himalayan salt
1/4 cup and 1 tablespoon of milk
2 tablespoons of olive oil
1 tablespoon of hazel chocolate spread or mini chocolate chips
Instructions
In a medium bowl place all the dry ingredients and whisk them together. For they need to be all mixed up.
Then mix in the milk and oil to the dry ingredients so that the mixture is thoroughly mixed and there is no lumps.
Pour the mixture in a mug that will be microwave safe. The mixture should be at least 3/4 ways up the inside of the cup. Leaving place for it to rise. (about a 14 oz placement cup)
You then add in the middle of the batter some of that chocolate spread and mini chocolate chips. The ingredients will go down by itself and when you microwave the mug cake it will do that when it cooks anyway.
Place a paper towel on the microwave plate then the mug on top. To catch any overbakes that can be easily wiped up.
Then microwave the mug cake for at least 70 seconds on high. (some microwaves will differ)
Carefully remove the mug cake from the microwave and enjoy it.
Nutrition
Calories:

606 kcal

Sugar:

21 g

Fat:

42 g

Saturated Fat:

16 g

Carbohydrates:

55 g

Fiber:

7 g

Protein:

10 g
Keywords: A 2 Minute Chocolate Mug Cake, cake in a mug, chocolate chip mug cake, chocolate, dessert
Another microwave cake to make.