24 yummy cakes and tarts recipes for a delishes tea. No bake recipes and slices of apple crumble tarts and chocolate cake and more.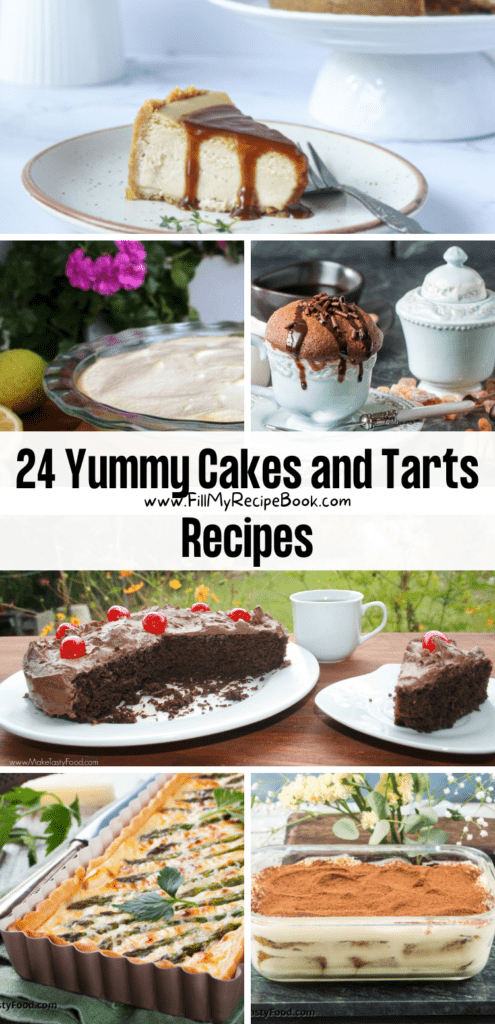 Yummy Cakes and Tarts Recipes
Amazing selection of cakes and tarts to bake or not bake. Recipes that will please many people and you can serve slices of these tasty desserts. There is cheesecakes and chocolate and vanilla cakes. Then the carrot cake and apple crumble tart and asparagus tart. The no bake South African lemon meringue and custard milk tart. So yummy and delicious. Choose your recipe.
(click the highlighted heading or image for the recipe choice.)
Amazing Earl Grey Baked Cheesecake
Amazing Earl Grey Baked Cheesecake. A biscuit based Cheese cake baked with earl grey tea, and ricotta and cream. Everyone loves cheesecake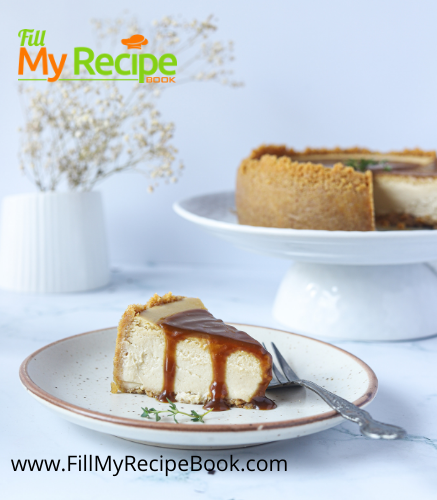 Mini Blueberry Cheesecake Tartlets
These Mini Blueberry Cheesecake Tartlets Recipe are easy and homemade with a biscuit base with creamy cream cheese filling and blueberries.
Lemon Meringue Tart. Filled with biscuit base, condensed milk and fresh squeezed organic lemon juice and decorated with whisked egg white.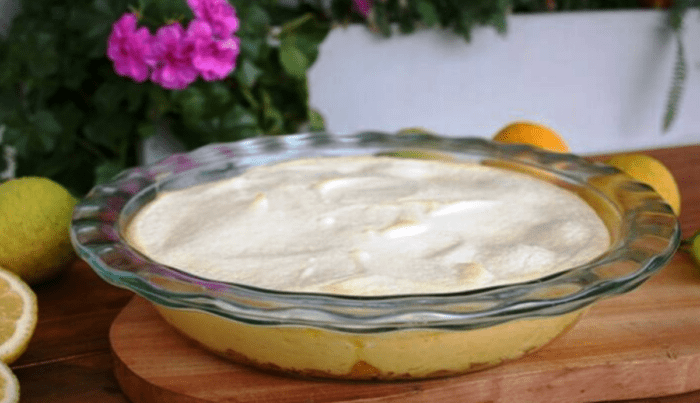 Chocolate Chip Banana Cake recipe frosted with chocolate cream cheese icing. An amazingly different chocolate cake with chocolate chips.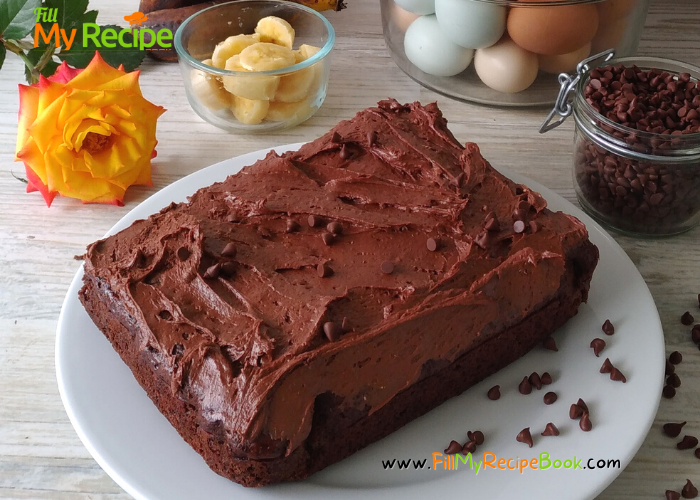 A 2 Minute Chocolate Mug Cake that is so delicious and filled with nut chocolate and chocolate chips microwaved and enjoyed immediately.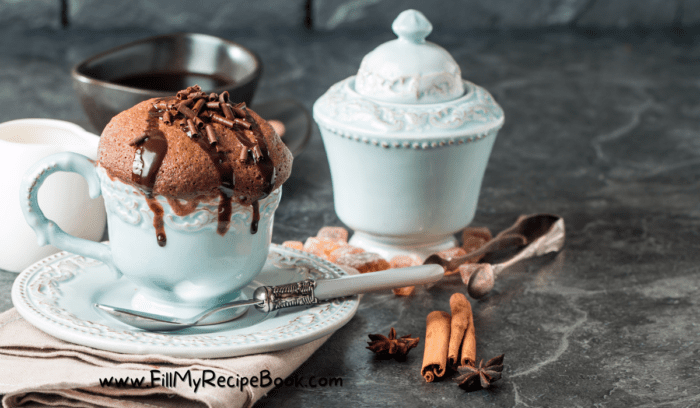 Instant Pot Salted Caramel Apple Cheesecake
Instant Pot Salted Caramel Apple Cheesecake. Cheesecakes are a favorite for many people, this one has apple nuts with melted caramel.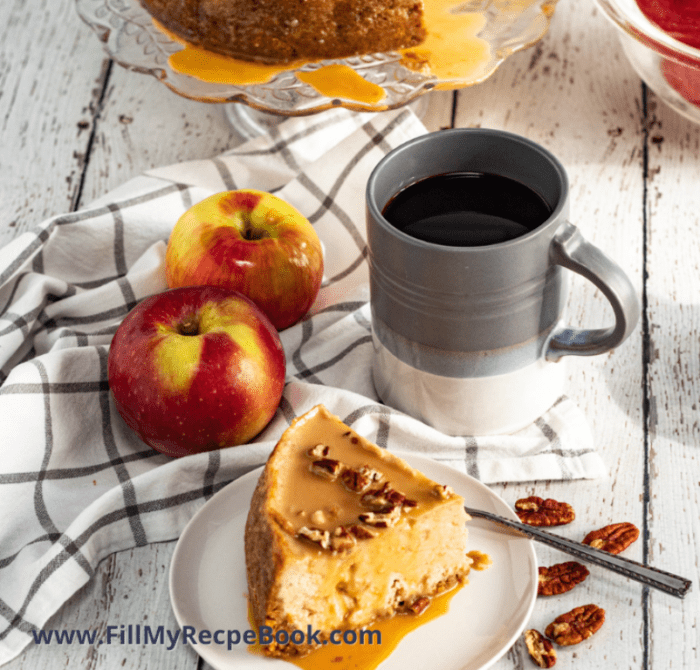 Triple Layer Chocolate Tuxedo Cake
Triple Layer Chocolate Tuxedo Cake. This decadent triple layer chocolate cake recipe is so delicious and can be made for any occasion.
Make a Perfect chocolate cake. A flop proof easy chocolate cake to make for the family, can be a flat or two teared chocolate cake.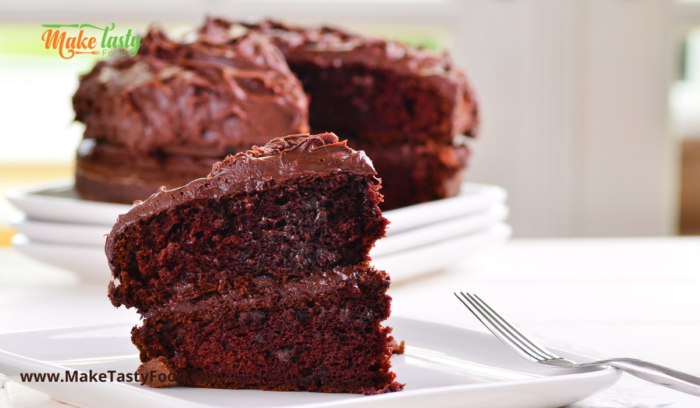 A Tasty Vanilla Cake that is so smooth and a favorite made with coffee and vanilla creamy frosting.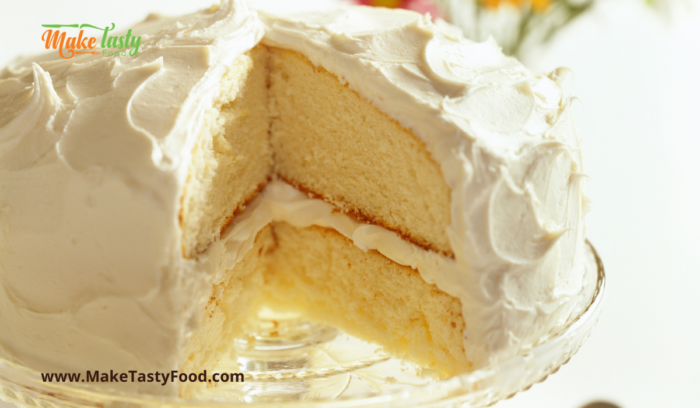 Tasty Moist Carrot Cake is a favorite, spiced with cinnamon and crushed pineapple, pecans and coconut. With an amazing fluffy cream cheese frosting.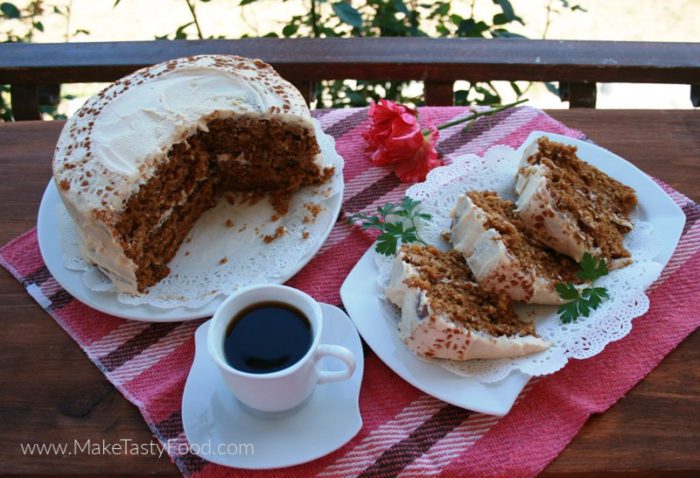 7 min. chocolate cake is a microwave cake bake all made in one container. Quick and easy bake, when you having unexpected visitors over. Is also a conventional oven or muffins bake.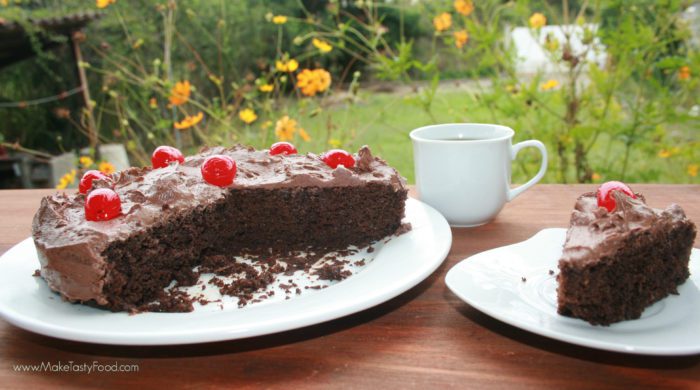 Blissful No Bake Custard Milk Tart
A homemade blissful no bake custard milk tart, an easy recipe. This versatile recipe can be made as a trifle as well, so tasty and made with biscuit base. Make this recipe as well—-> Homemade Milk Tart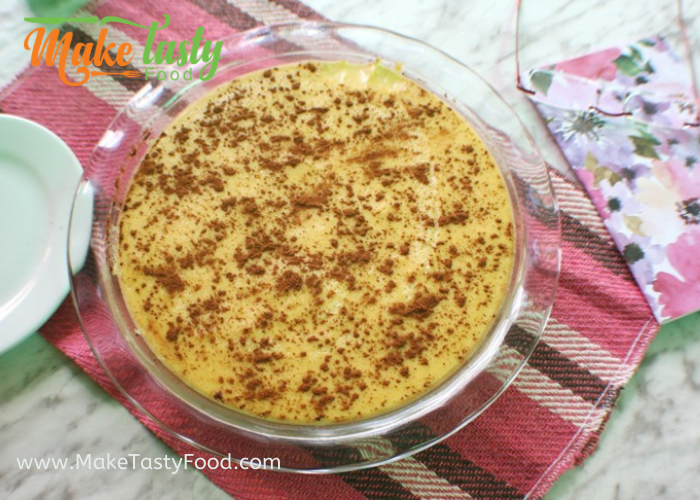 Easy Tasty No Bake Tiramisu Tart Recipe. An Italian cousin but similar to South African fridge tart. A dessert with coffee and biscuits.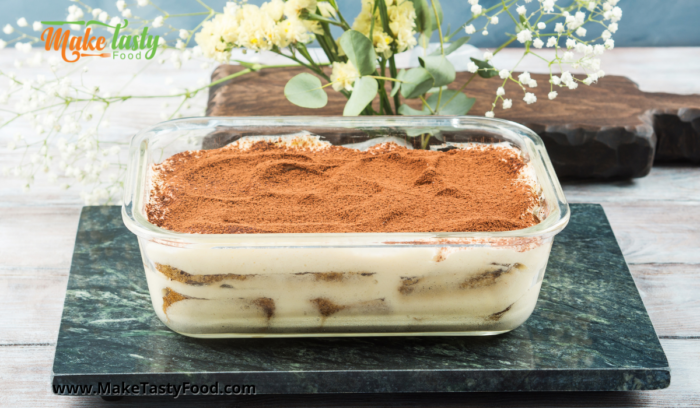 A Tangy Asparagus Tart Recipe and pastry to bake for a savory dish. Using asparagus spears spiced with tangy mustard and topped with cheese.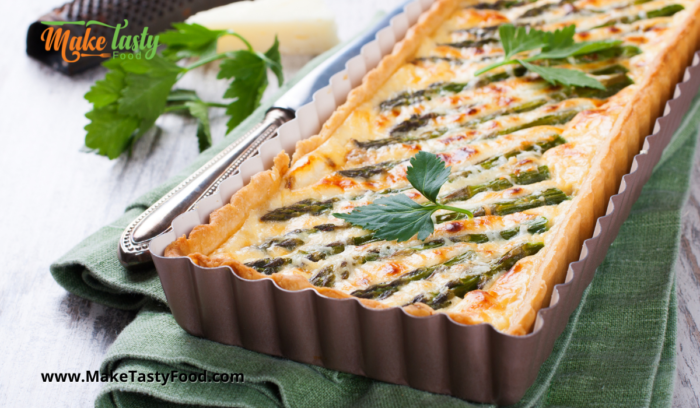 A custard-like vanilla filling separates a light, fluffy layer on top and a dense cake layer on the bottom, to create the ultimate vanilla cake recipe.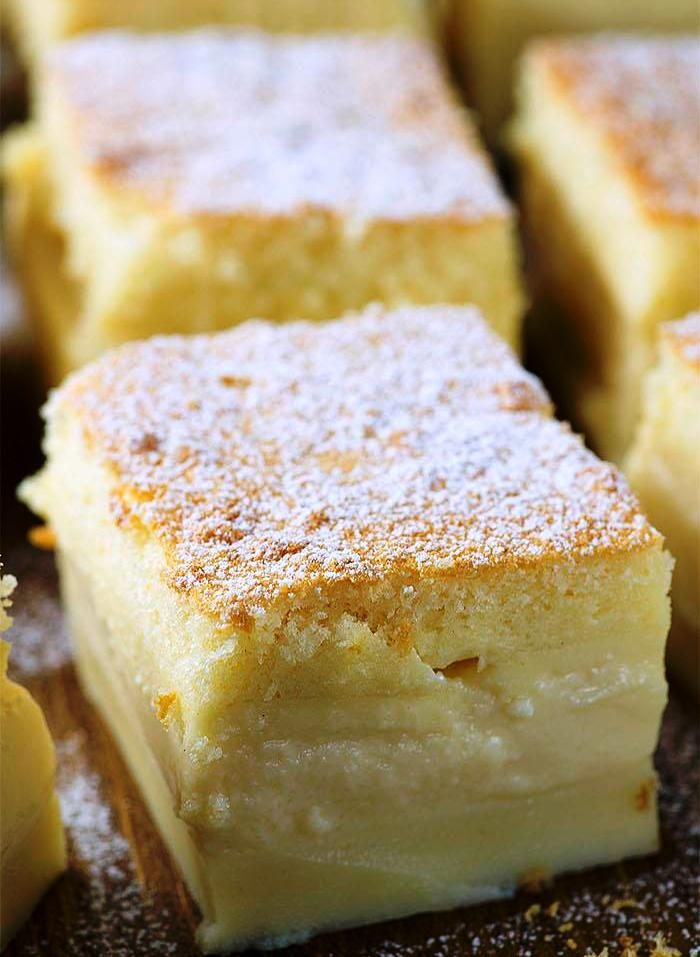 Irish-apple-crumble-cake-apple-brandy-sauce
his rustic and moist Irish apple cake is delightful drizzled with our creamy Apple Brandy Sauce.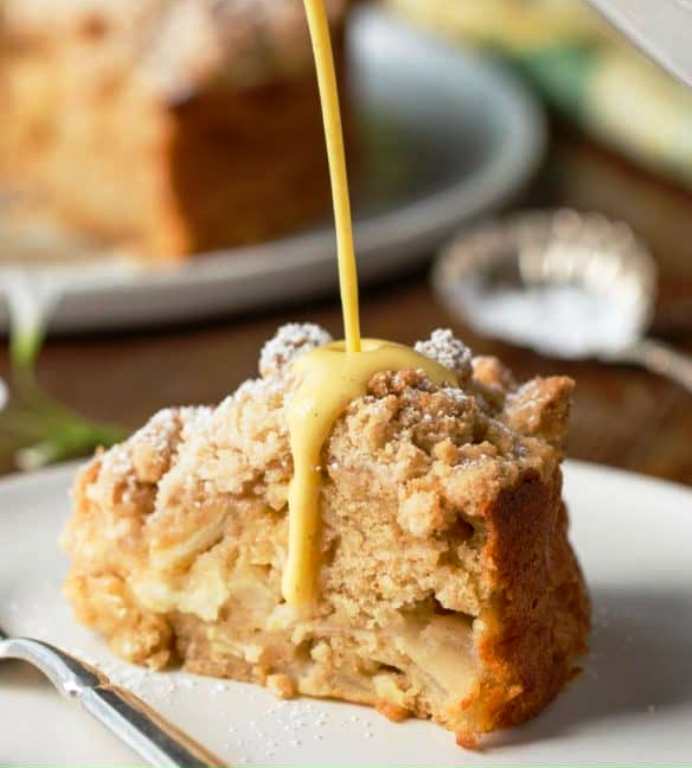 Lemon Blueberry Cake. A tender layer cake recipe brightened with lemon juice, lemon zest and wild blueberries, frosted with a tangy sweet lemon cream cheese frosting.
Moist, rich, chocolaty perfection, something that every chocolate fan should taste, this is one of those must-have recipes.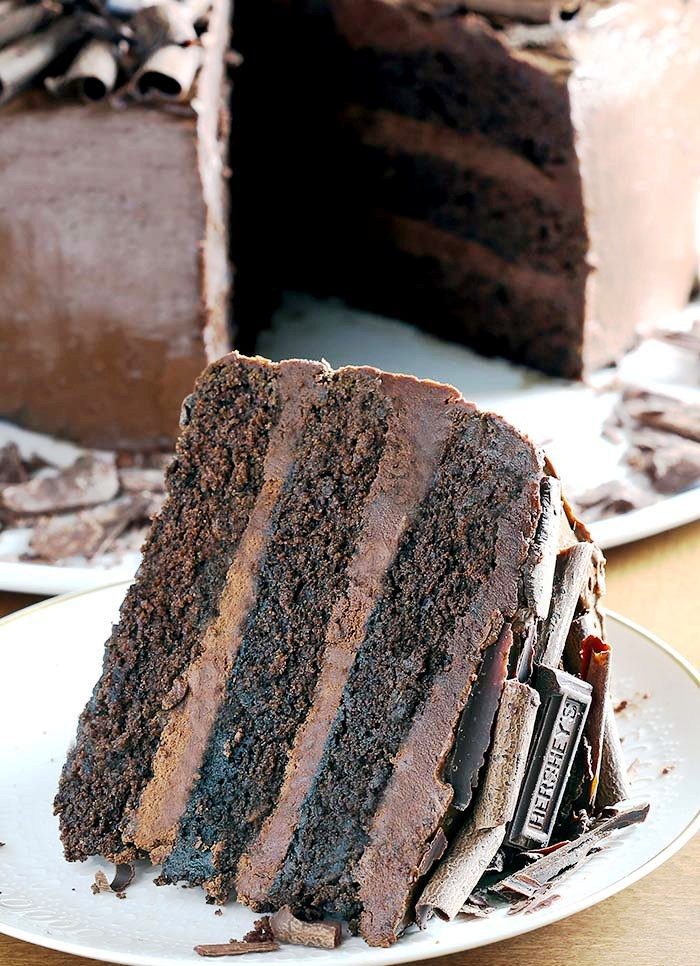 Strawberries-cream-cheesecake-cake
With two layers of strawberry cake and a creamy layer of vanilla cheesecake in the middle.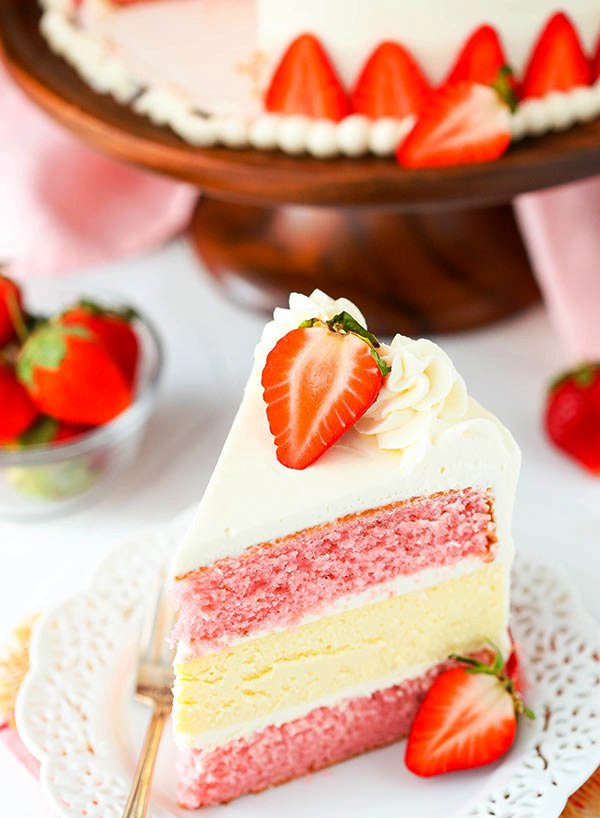 coffee Cinnamon-roll-cake-recipe
This easy Cinnamon Roll Cake Recipe is everything you love about a cinnamon roll, but without all of the work.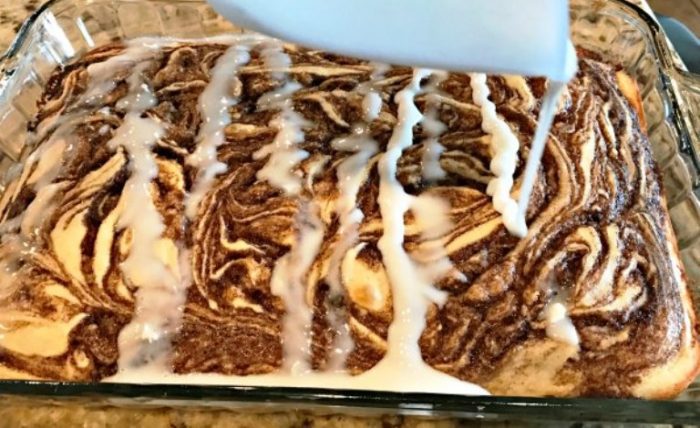 Better-anything-cake with caramel sauce
Better than Sex Cake made with chocolate cake soaked in homemade caramel sauce and topped with fresh whipped cream.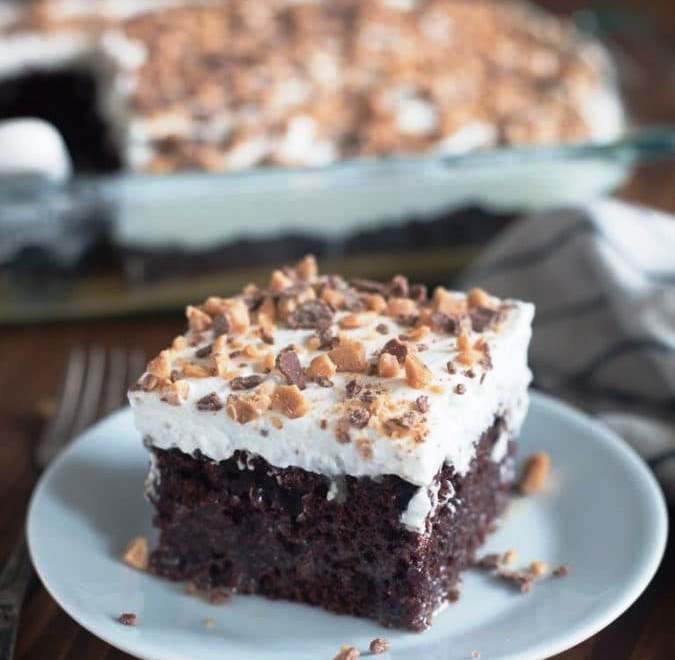 Buttermilk-blueberry-breakfast-cake
Seasonal, berry cake recipe to add to your morning-treat repertoire, this buttermilk blueberry breakfast cake is perfect.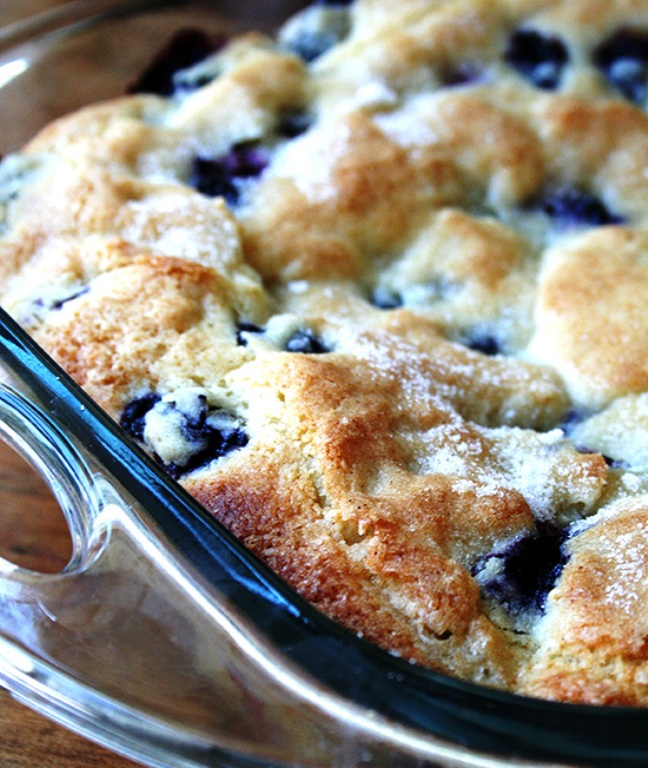 This classic slice is always a popular choice whenever I serve it at parties, and I love that I can make it a few days in advance of when I need it.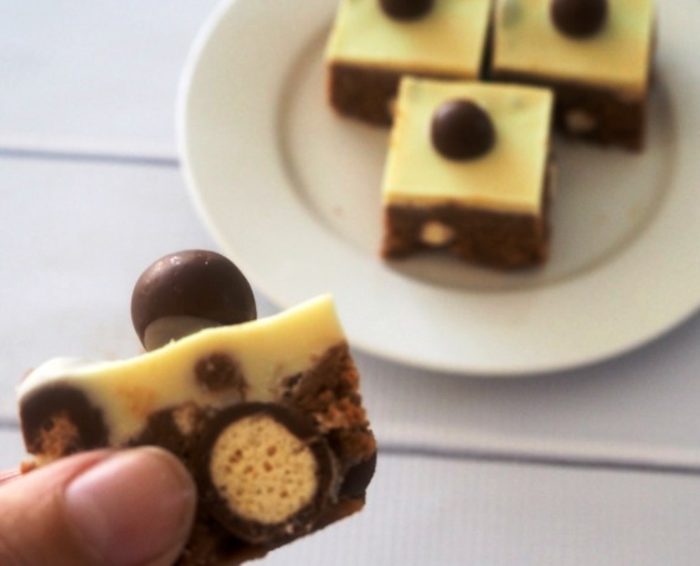 Easy-graham-cracker-eclair-cake-recipe
Make this heavenly graham cracker éclair cake recipe ASAP! What could be better than vanilla pudding, Cool Whip, and chocolate.