Valentine Cupcakes and Cakes Recipe ideas. Marble hearts for cake decoration or cup cakes, Heart shaped pancakes for breakfast and treats.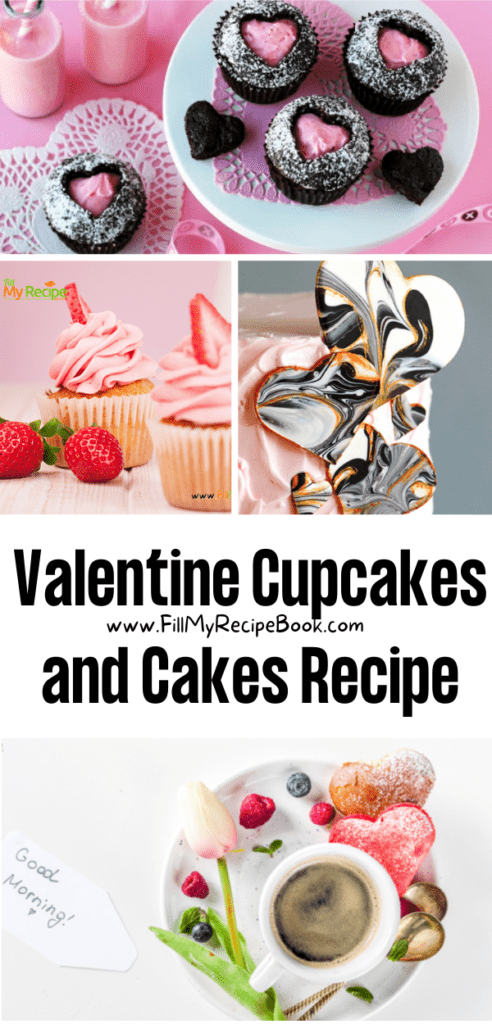 Valentine Cupcakes and Cakes Recipe
Here we share a few valentine recipe ideas with cupcakes or cakes. Pancakes that are cut into heart shapes and served for breakfast, easy for a child to make. Marble heart shapes for cake decorations.
What do you say back when someone says Happy Valentines?
This is what a polite person should say when someone wishes you a happy valentines. "Thank you" or "Same to you" or "Thanks, you to." ❤️
Is Valentines day just romantic?
St Valentines day is an anural festival to celebrate romantic love of each other, and friendship and admiration. On the 24 th of February people celebrate this day with messages of love to partners, family, friends.
(click on the highlighted heading or image for the recipe)
Strawberry Vanilla Cupcake Recipe
Strawberry Vanilla Cupcake Recipe that is an easy vanilla cupcake with strawberry butter icing as frosting for a dessert or tea time treat.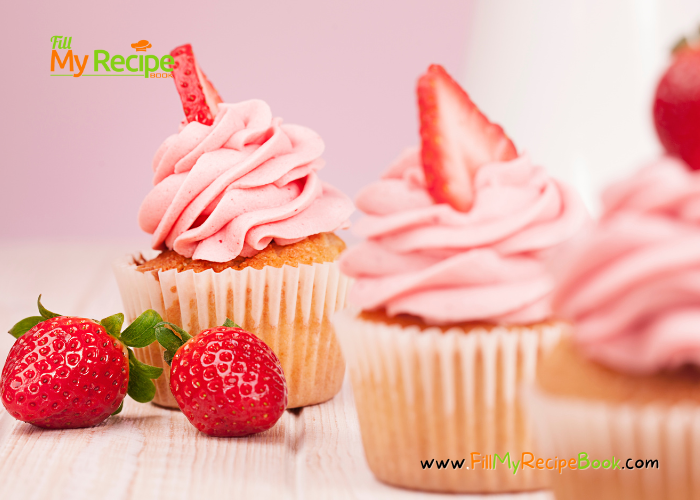 Valentines Vanilla Frosted Cupcakes
Valentines Vanilla Frosted Cupcakes decorated with heart sprinkles, a chocolate and vanilla cup cake recipe for dessert for valentine.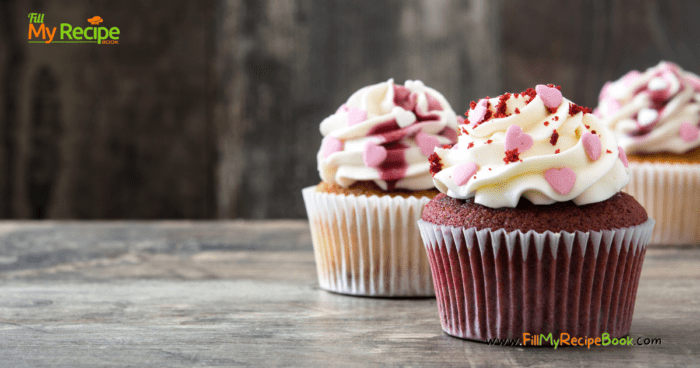 Mini Heart Berry Filled Pancakes.
Mini Heart Berry Filled Pancakes. A special breakfast is always needed, make these easy raspberry and blueberry filled heart shaped pancakes.
how to make marbled heart toppers for cakes and cupcakes using chocolate coating and cookie cutters.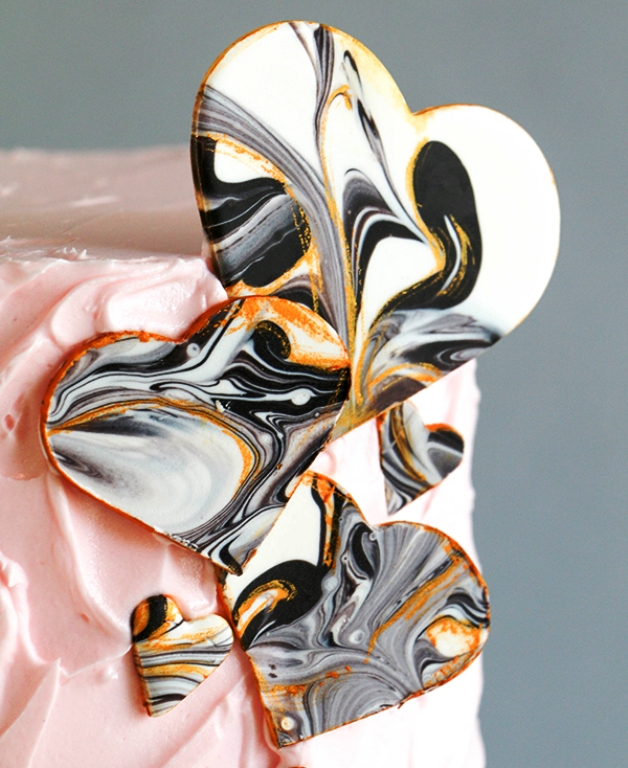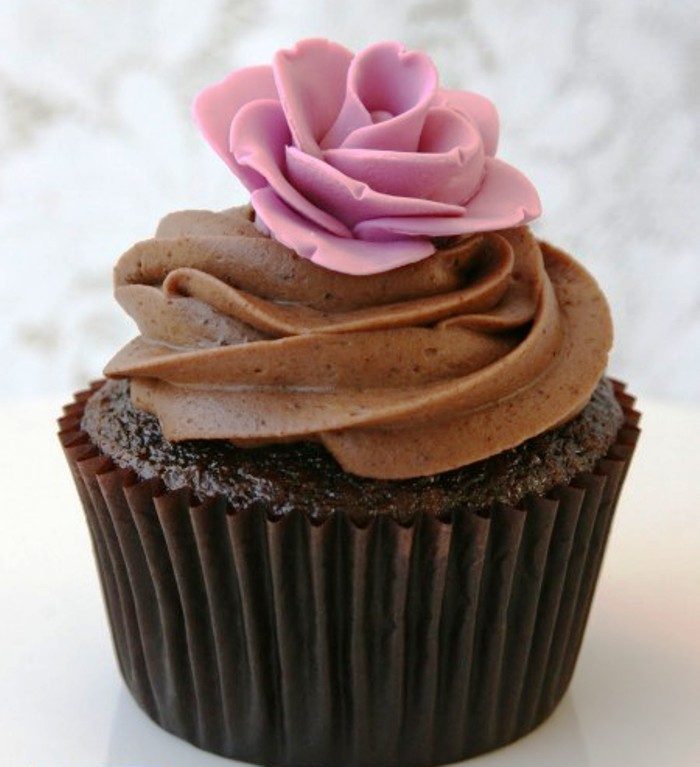 White chocolate strawberry cupcake recipe
White Chocolate Strawberry Cupcakes are moist and dense vanilla cupcakes with strawberry filling! Top these decadent cupcakes with a layer of melted white chocolate and some strawberry-white chocolate cream cheese frosting.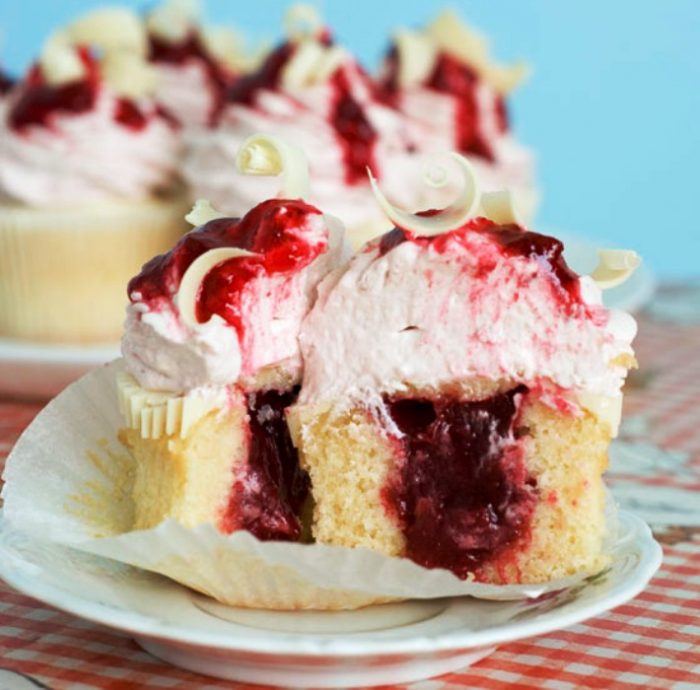 Dark chocolate cupcakes with raspberry buttercream
I've been biding my time, waiting for the right day to share these Dark Chocolate Cupcakes with Raspberry Buttercream frosting with you.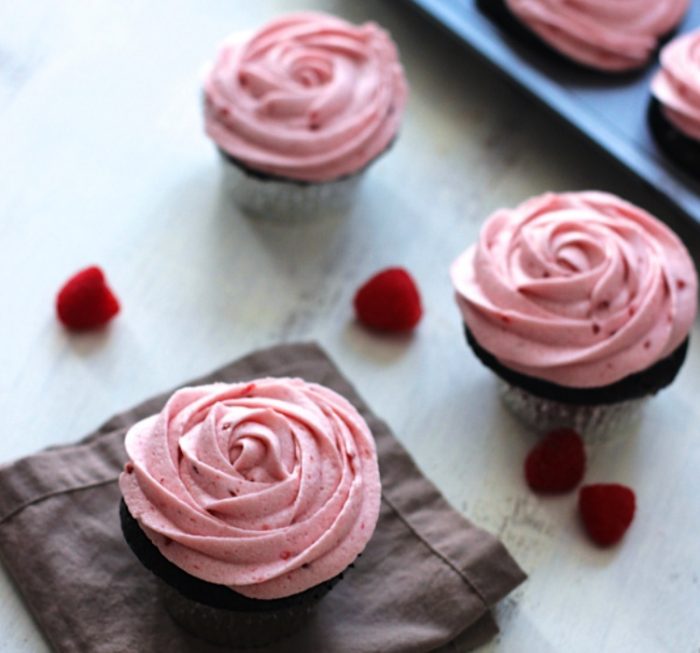 The title of this post has a bit of a double meaning… this post is about these sweet, heart cupcakes, but it's also about A sweetheart!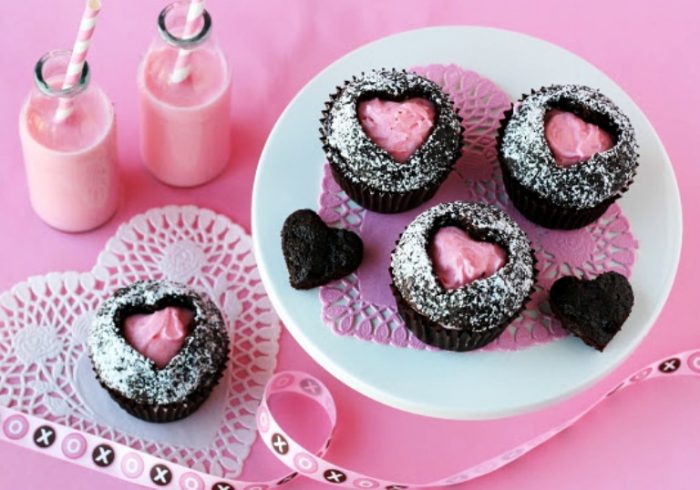 Strawberries and cream cheesecake cake
This Strawberries and Cream Cheesecake Cake is perfect in every way! With two layers of strawberry cake and a creamy layer of vanilla cheesecake in the middle, this cake is no joke.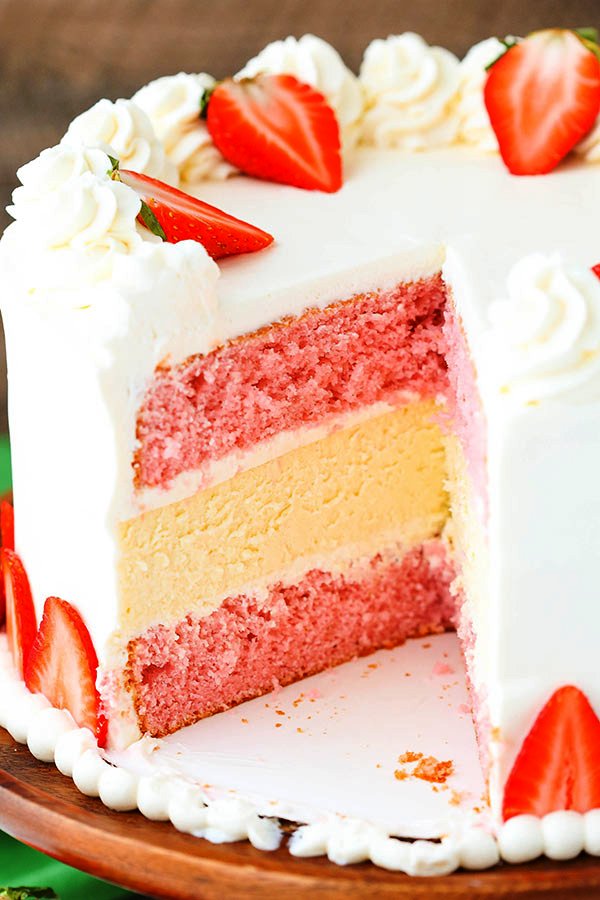 This Cherry Chocolate Chip Cake is so fun and filled with cherry and chocolate flavor. I'm totally in love with the naturally pink color, too!