28 Easy Diabetic and Vegetarian Recipes ideas to create for suppers or dinners and lunch. Easy meals with chili, soup and crockpot dishes.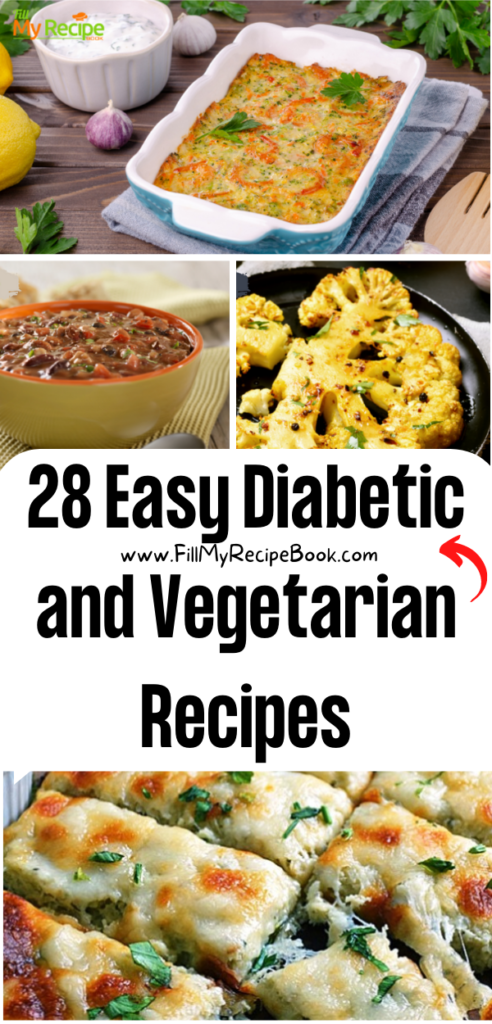 28 Easy Diabetic and Vegetarian Recipes
We share some easy diabetic and vegetarian as well as vegan recipe ideas to create. Dinner or supper as well as lunches. Veggie recipes casseroles and salads with wraps filled with beans. Omelets and soup recipe with an amazing chili bean recipe. Crockpot and instant pot recipes and more meals to choose from.
(click the highlighted heading or image for the recipe)
Easy Vegetarian Tortilla Wrap Recipe
Make this Easy Vegetarian Tortilla Wrap Recipe in a jiffy. A tortilla is a quick and light meal for a dinner or lunch at work or school.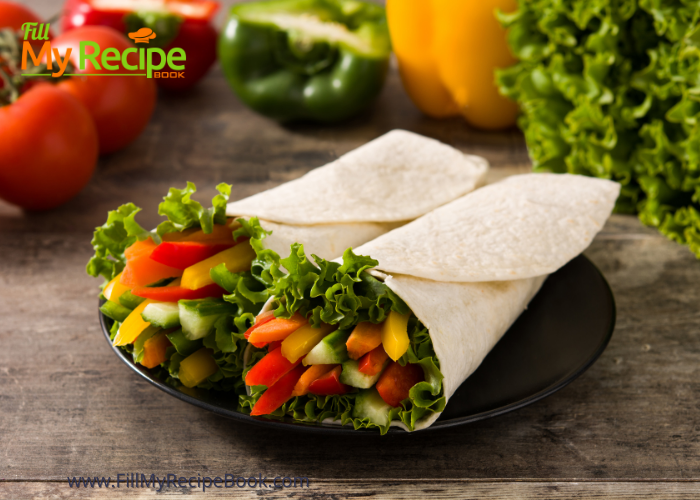 Versatile Family Vegetarian & Meat Meals
Versatile Family Vegetarian & Meat Meals recipes. Easy meal ideas for lunch or dinner than can be for meat eaters or vegetarian eaters.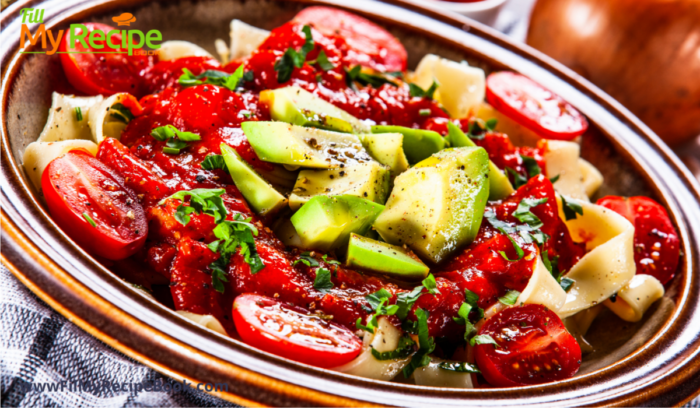 3 Bean Chili Soup in Instant Pot
3 Bean Chili Soup in Instant Pot. Made on a winters day this vegan or vegetarian chili soup will warm you and its a versatile 3 beans soup.
Basil Pesto Vegetable Lasagna. This vegetable lasagna is made with three cheeses to give it a tangy but healthy taste with vegetables.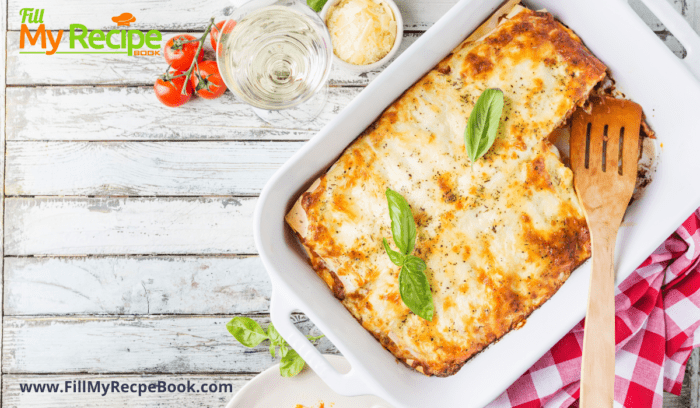 Quick Fajita Veggie Quiche. Fajita vegetables a versatile quiche is made for vegetarians or add meat of choice for meaty eaters.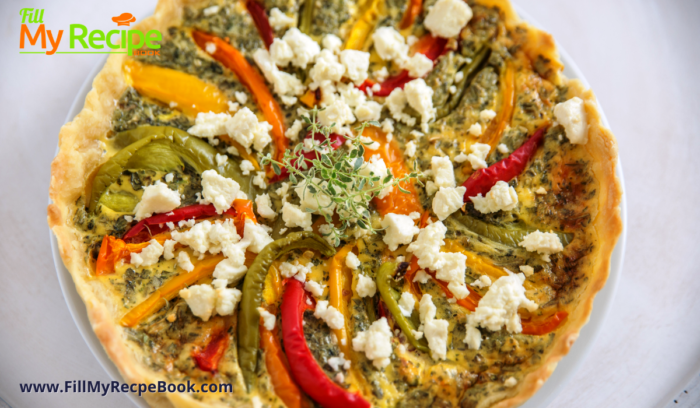 Quick and Easy Pesto Flatbread
Quick and Easy Pesto Flatbread snack to make for a light supper. Healthy and tasty baked in minutes with basil pesto and topped with cheese.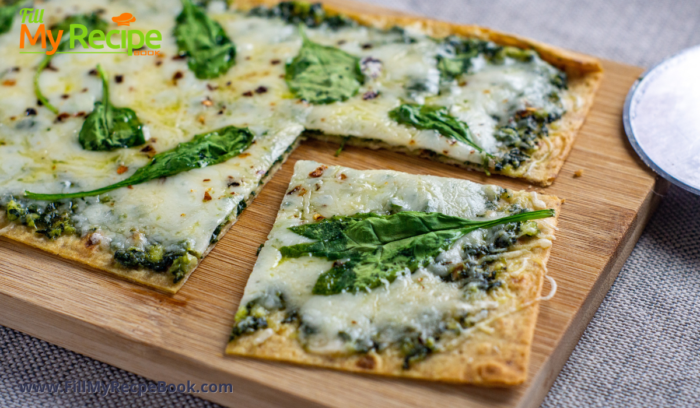 The Tasty Vegetable Dish recipe baked with your favorite vegetables you can add potato and bake in a Pyrex casserole makes the tastiest meal.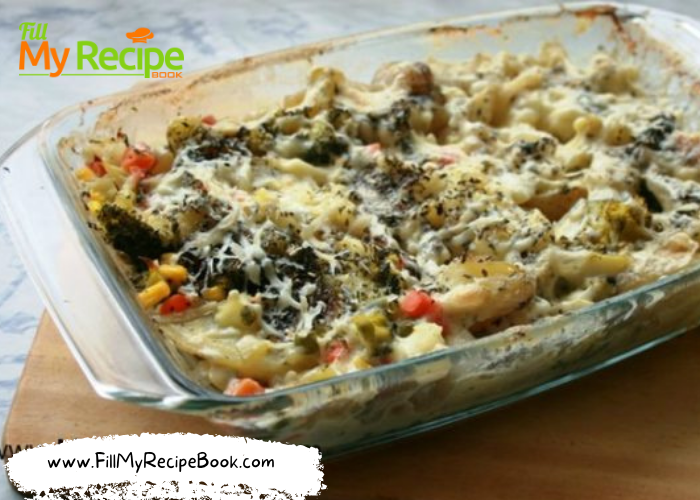 Homemade Macaroni and Cheese family size casserole, is always a lunch favorite when family visit, make vegetarian (or add bacon for the meat eaters.)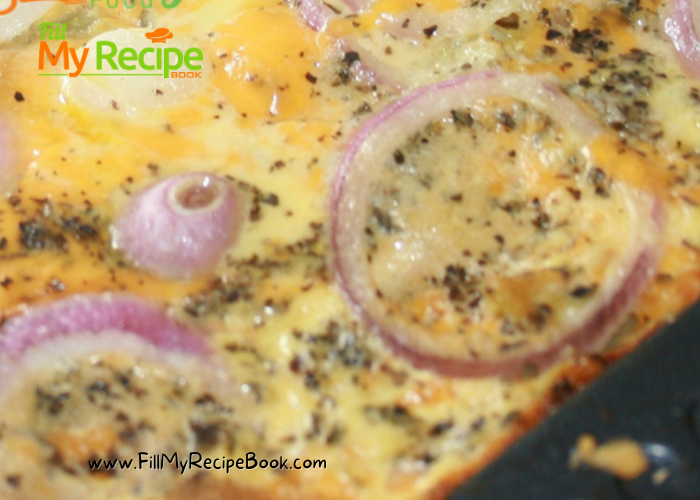 Creamy Pumpkin & Vegetable Casserole
Creamy Pumpkin & Vegetable Casserole side dish to bake with creamy mushroom soup and cheese on top the dish off with a sauce.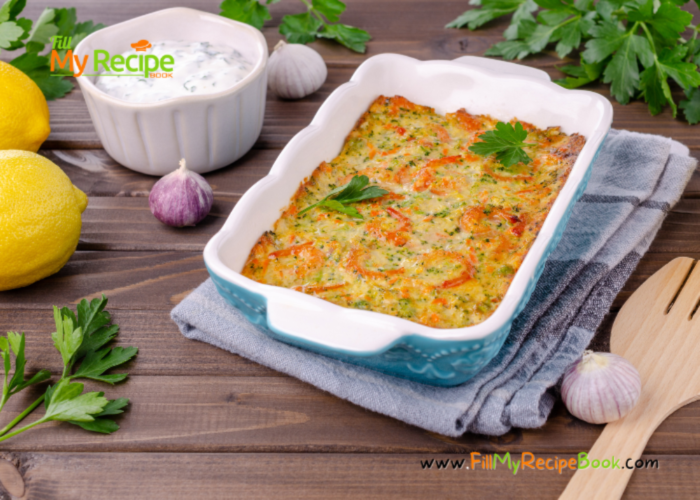 Best Greek Salad Recipe with a dressing, tossed together with lettuce , tomato, cucumber, feta and black olives for an tasty cold side dish.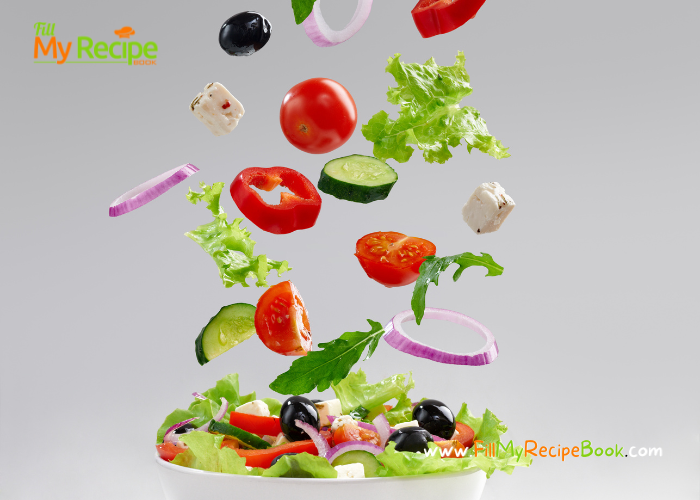 Creamy Cabbage Casserole with Cheese
A Creamy Cabbage Casserole recipe with melted Cheese topping. A baked vegetable dish made with cream of mushroom soup.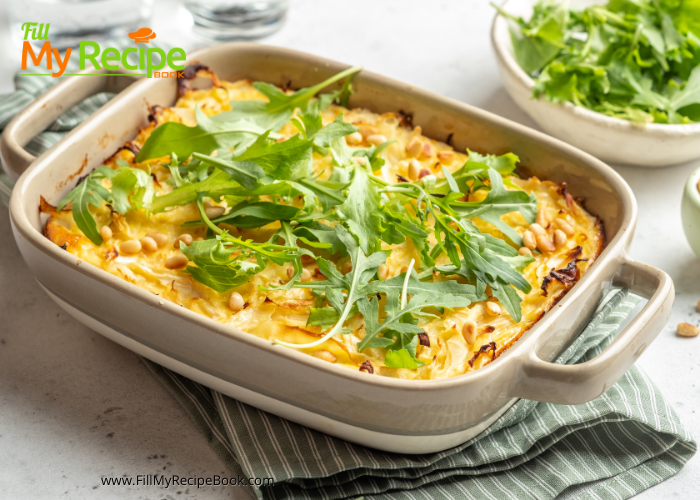 Easy Stuffed Portabella Pizza topping is quick easy light meal grilled in a few minutes which is a versatile side dish and mini pizza.(LC,GF)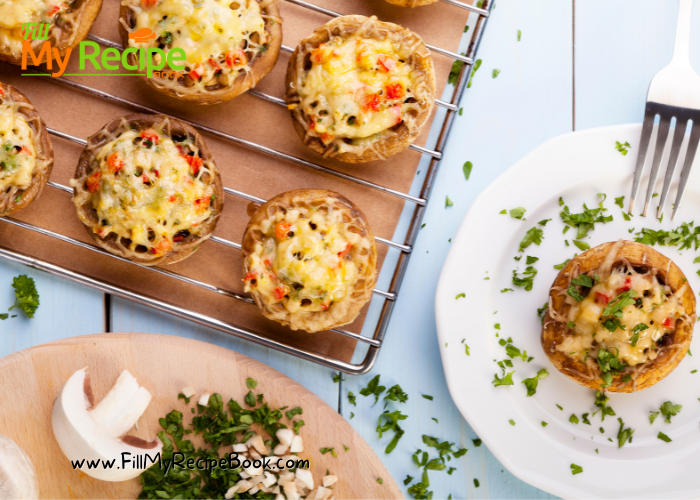 Healthy Mushroom and Spinach Omelet
Healthy Mushroom and Spinach Omelet. A breakfast meal made with healthy ingredients such as spinach and mushrooms and cheese.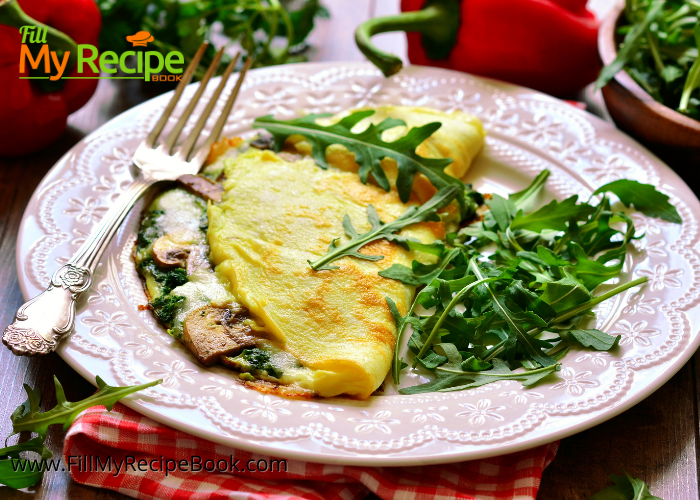 Corn and Black Bean Salad with avocado and lime dressing. An easy and very tasty cold side dish to have with meals or dinners for family.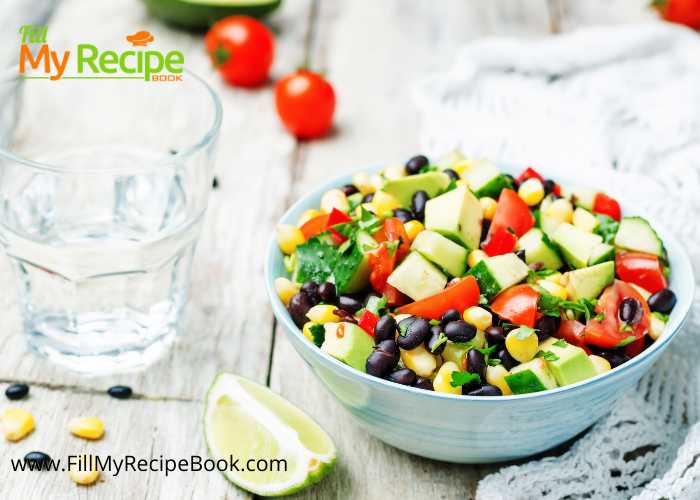 Quick Easy Corn-Chowder soup that warms and comforts us on cold and rainy days. This recipe only requires basic ingredients from home.
Easy Roasted Brussel Sprouts for a warm side dish that is so easy to roast with just only three ingredients and your oven.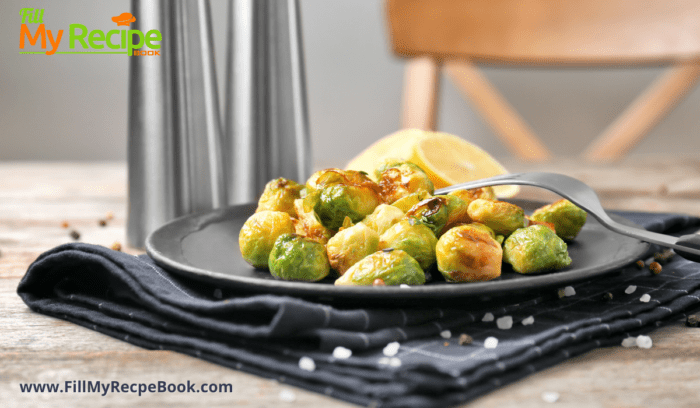 Roasted Turmeric Cauliflower Steaks with Cheese
Roasted Turmeric Cauliflower Steaks with Cheese. This recipe will give this cauliflower a punch of flavor with turmeric and parmesan roasted.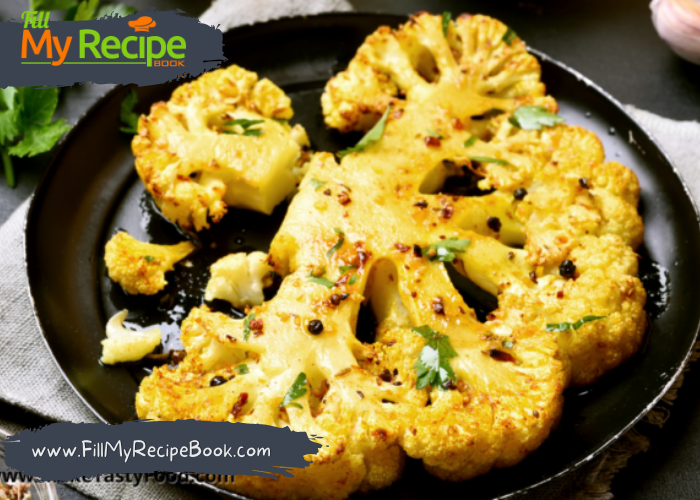 Healthy Breakfast Sweet Potato Hash
Healthy Breakfast Sweet Potato Hash. Love sweet potato's add some vegetables with fried eggs, for a healthy vegetarian breakfast.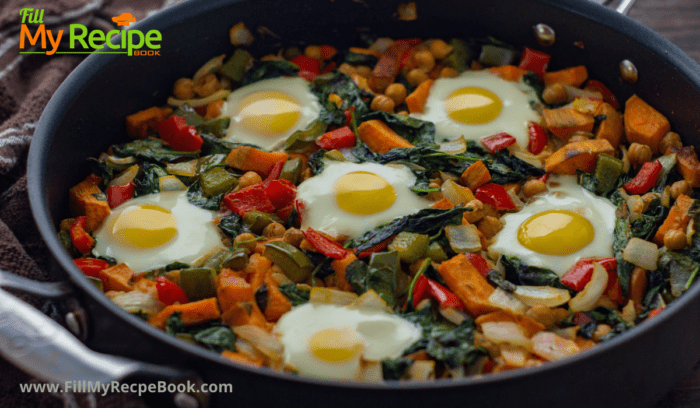 Easy and clean vegetarian cabbage soup recipe
An easy and healthy vegetarian cabbage soup for soup detox diet. This soup is so flavorful you will not feel you are on a diet-plan!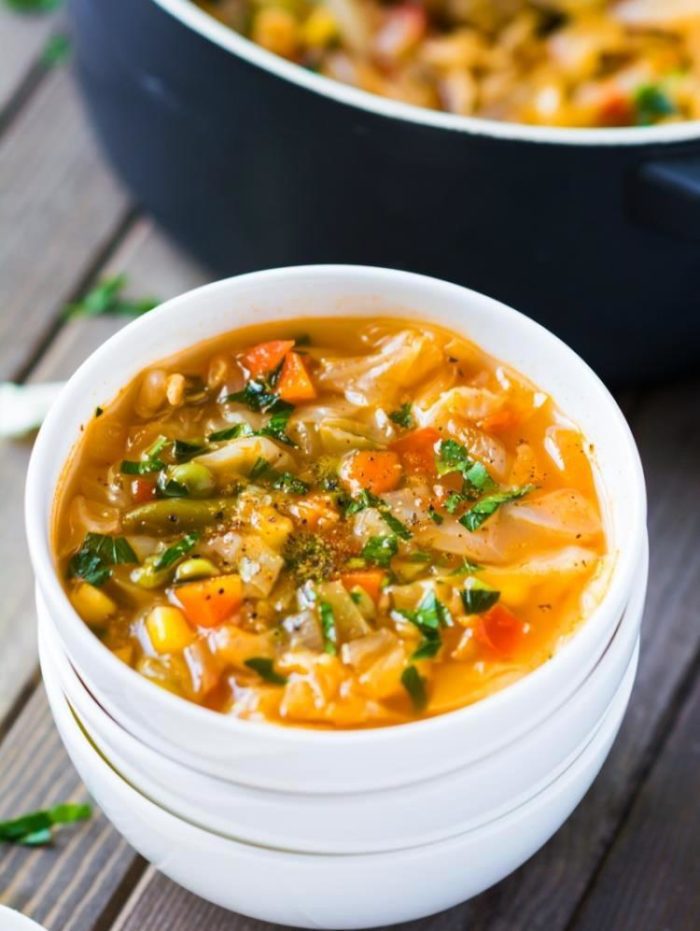 Crispy parmesan chickpeas recipe
Discover the Texture app, a revolutionary new magazine subscription app with unlimited digital access to hundreds of magazines and recipes like these Crispy Parmesan Chickpeas.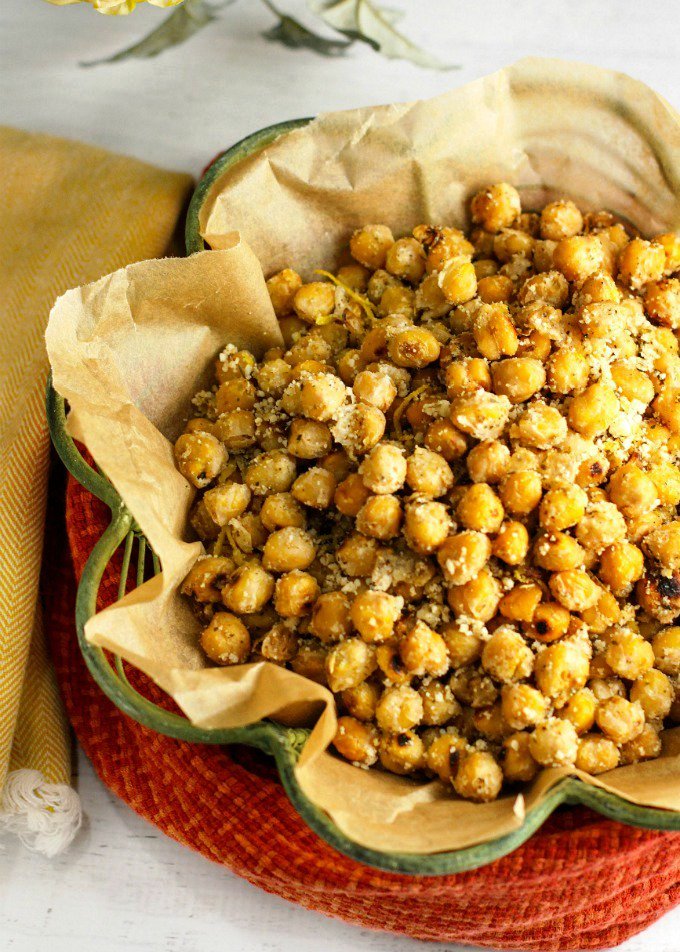 Easy, gluten-free, low carb, and healthy taco salad recipe
Learn how to make taco salad in just 20 minutes, using common ingredients! The whole family will love this EASY, healthy taco salad recipe with ground beef.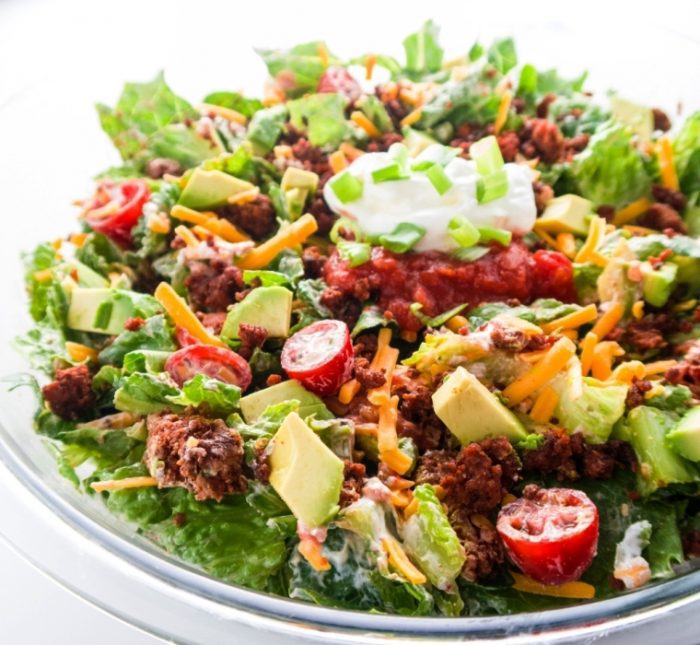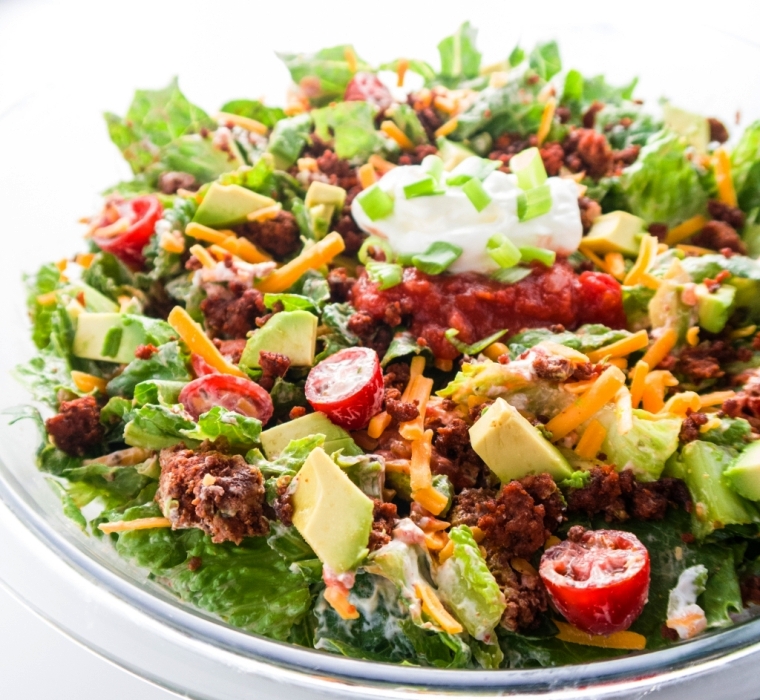 Delicious lentil veggie nuggets for kids snacks
Delicious Lentil Veggie Nuggets. A healthier alternative to chicken nuggets, these bite sized nuggets make brilliant finger food for kids and toddlers!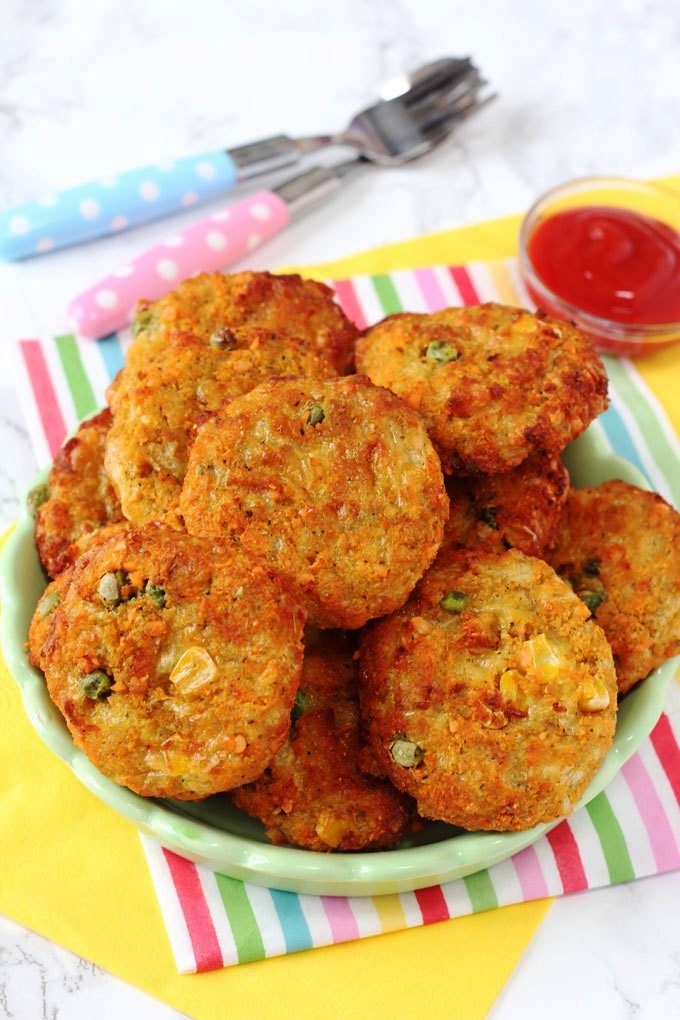 Healthy pineapple smoothie with banana
This is a simple smoothie recipe with only five ingredients. Blending fresh pineapples with carrots, the sweetness from fruit is balanced by vegetables, resulting in a refreshing flavorful drink.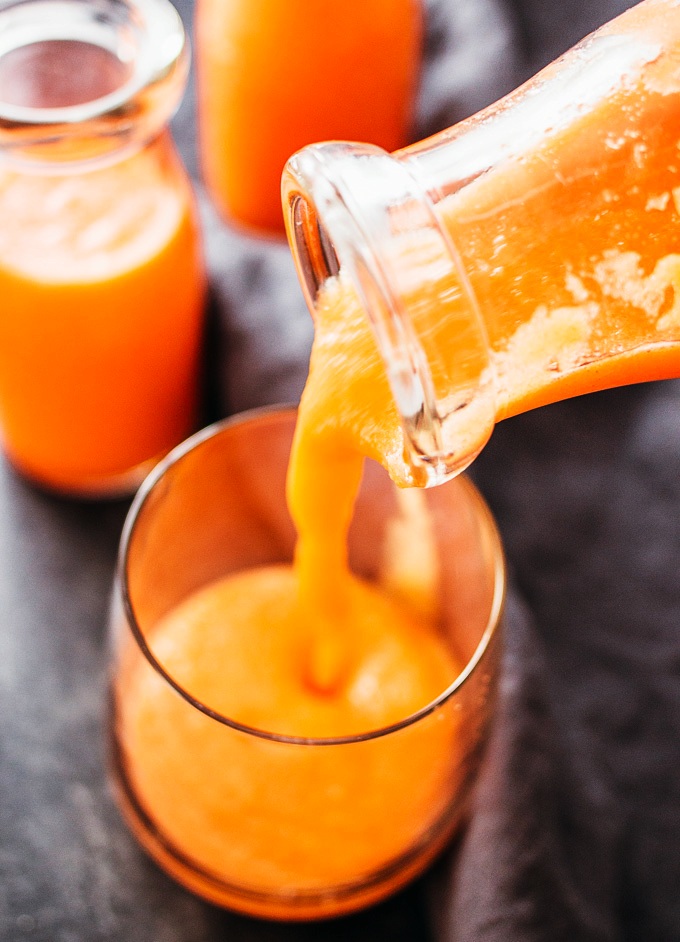 Broccoli and cheese stuffed spaghetti squash
Broccoli Cheese Stuffed Spaghetti Squash has only 314 calories per servings, is extremely delicious, and super easy to make! Everyone will love it!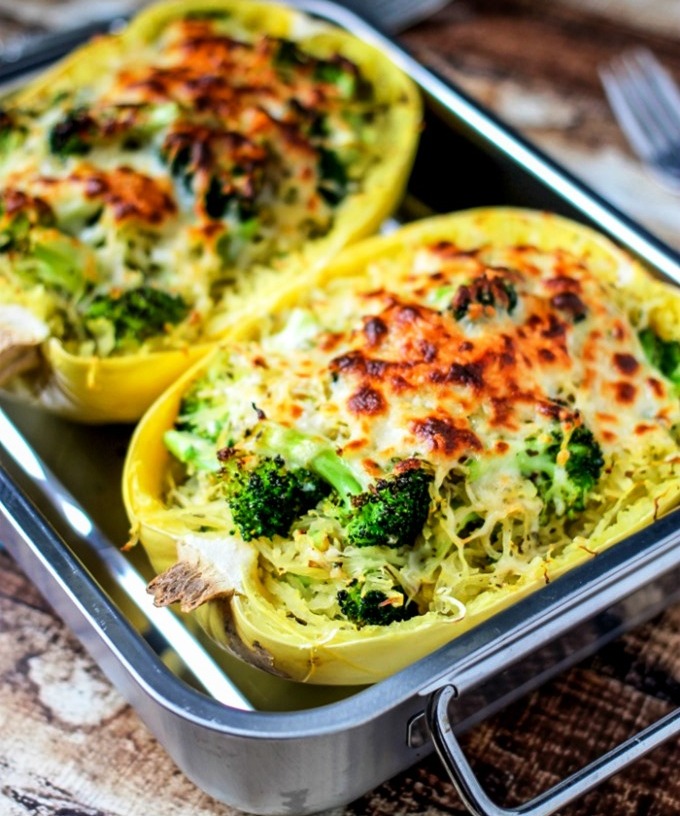 Low-carb and gluten-free spinach and mozzarella egg bake
This low-carb Spinach and Mozzarella Egg Bake has spinach, mozzarella, and green onion and just enough egg to hold it together! And this simple egg bake has only 2 net carbs in a serving.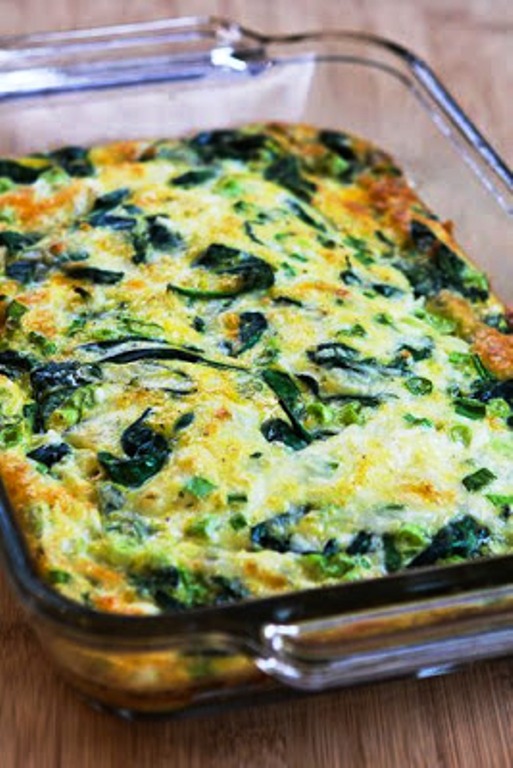 This family-friendly recipe combines the flavors of two amazing Italian favorites, but it's naturally lighter and still bursting with cheesy goodness!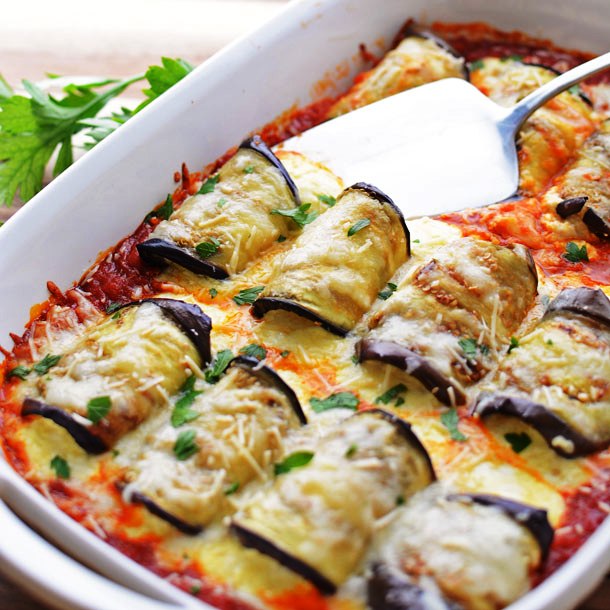 Lasagna stuffed peppers recipe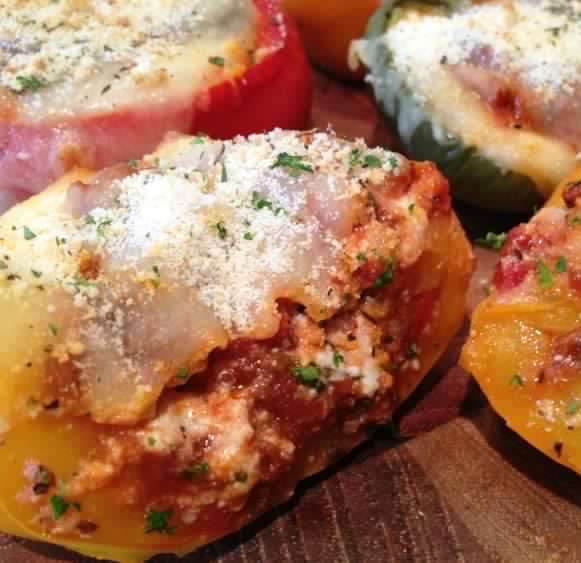 Low carb cauliflower breadsticks
Melted cheese & fresh herbs make these Low Carb Cauliflower Breadsticks an indulgent treat that are even better than traditional breadsticks!