17 Vegetarian Christmas Breakfast Recipes ideas or brunch. Prepare these recipes ahead and just place them in the oven in the morning.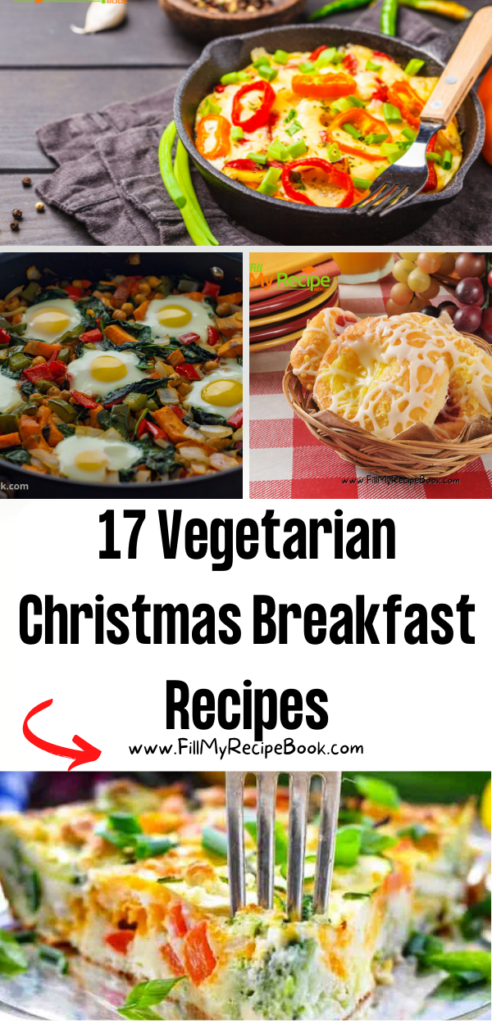 17 Vegetarian Christmas Breakfast Recipes
Make ahead these vegetarian Christmas breakfast or brunch recipe ideas.
This time of the season its very busy and plenty of family members are in the house hold as well, therefore you can to feed the hungry crowd for a breakfast or brunch. Sit back and relax and enjoy your breakfast. Some casseroles or baked omelets with muffins and lemon cream cheese Danish. A hash brown one pan family meal. Enjoy…..
What is the best breakfast for Christmas morning?
Some breakfast or brunch ideas.
Baked Gingerbread French Toast Casserole
Star Bread
Cranberry Sauce Oat Bars
Best Old Fashioned Pancakes
Skillet Cinnamon Rolls
French Toast
Cranberry Scones with Orange Glaze.
Gingerbread Pancakes.
What to feed a Vegetarian for Christmas?
Parsnip roast wreath with marsala gravy.
Chestnut & pecan loaf with harissa sauce.
Root vegetable tatin with candied nuts & blue cheese
Squash & chestnut crackers.
Individual butternut squash wellingtons.
Hasselback roast potatoes.
Pull-apart garlic rolls with baked camembert.
(click the highlighted heading or image for the recipe)
Lemon Cream Cheese Danish Breakfast
Easy and the best Lemon Cream Cheese Danish Breakfast or dessert recipe. A puff pastry bake filled in Centre with cream cheese lemon curd.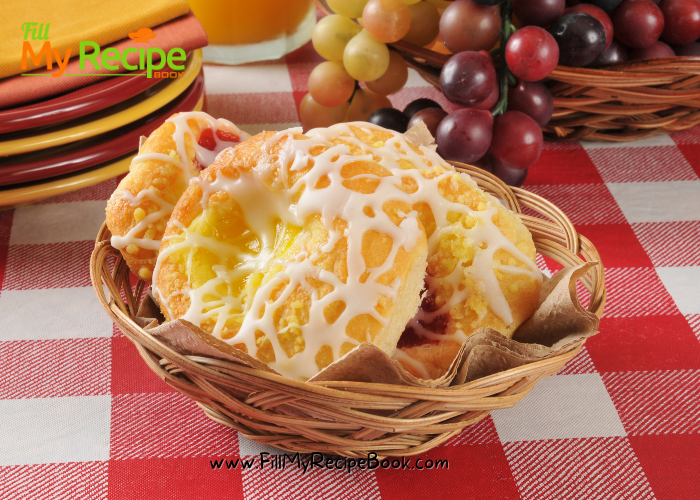 Healthy Breakfast Sweet Potato Hash
Healthy Breakfast Sweet Potato Hash. Love sweet potato's add some vegetables with fried eggs, for a healthy vegetarian breakfast.
Cinnamon Roll Breakfast Casserole
Cinnamon Roll Breakfast Casserole. A quick and easy recipe to bake a cinnamon roll casserole dish with bought buns decorated.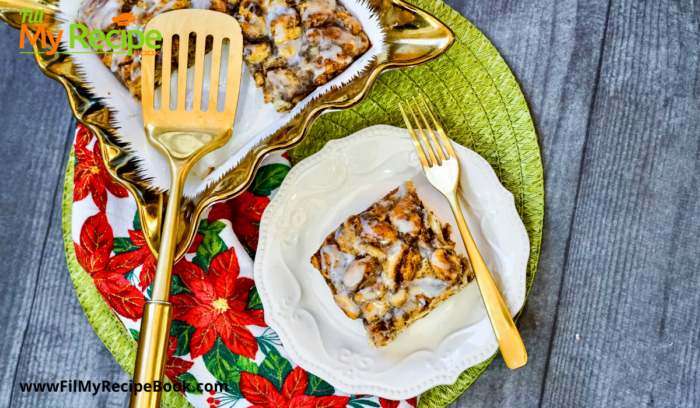 Breakfast Banana Muffins made with extra added ingredients of your choice, such as raisins and cinnamon or dates. A good start to the day.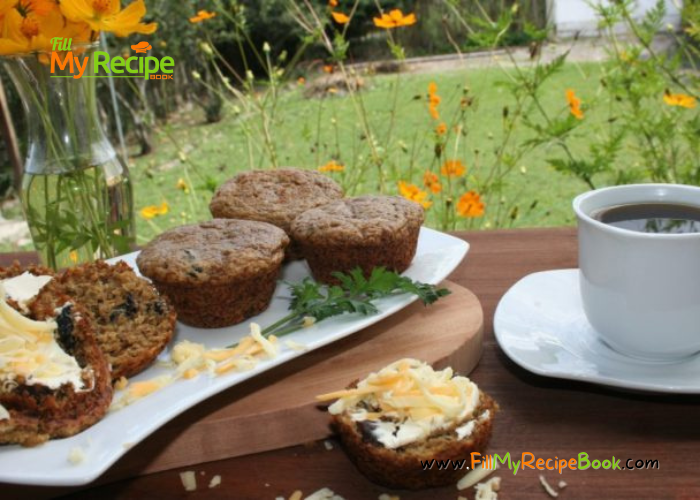 Bake these Oat Raisin & Date Muffins for a tasteful treat or light breakfast with a dot of butter. Fruit filled and healthy bran muffins.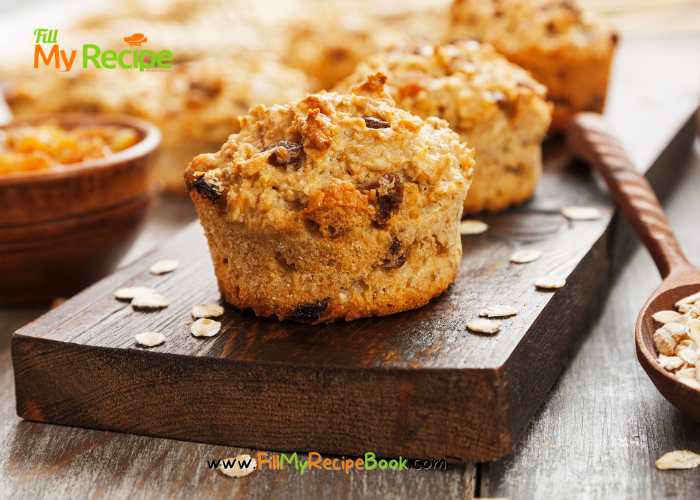 One Pan Bell Peppers Omelet that a vegetarian would love for a meal or breakfast. Sautéed bell peppers and fresh herbs and parmesan cheese.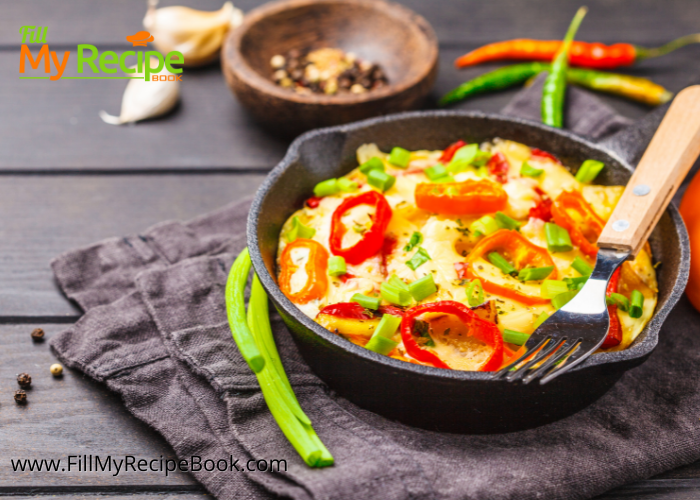 Quick Fajita Veggie Quiche. Fajita vegetables a versatile quiche is made for vegetarians or add meat of choice for meaty eaters.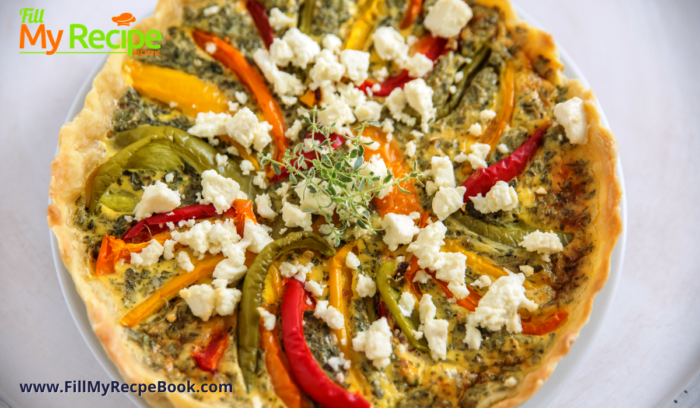 Baked-spinach-mushroom-quesadilla-recipe
These are crispy, delicious, and chock full of nutrition. And baking these quesadillas allows you to make many at once, so you can feed your hungry family quickly and easily!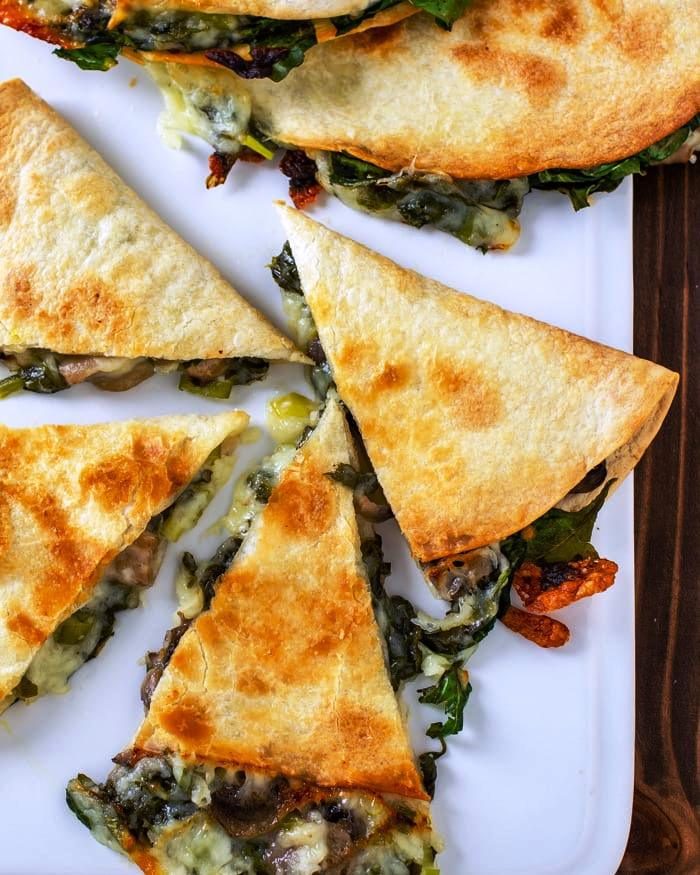 There is something special about waking up on Christmas morning and enjoying a delicious meal with your family and loved ones. Breakfast on Christmas morning has always been such a wonderful memory from my childhood.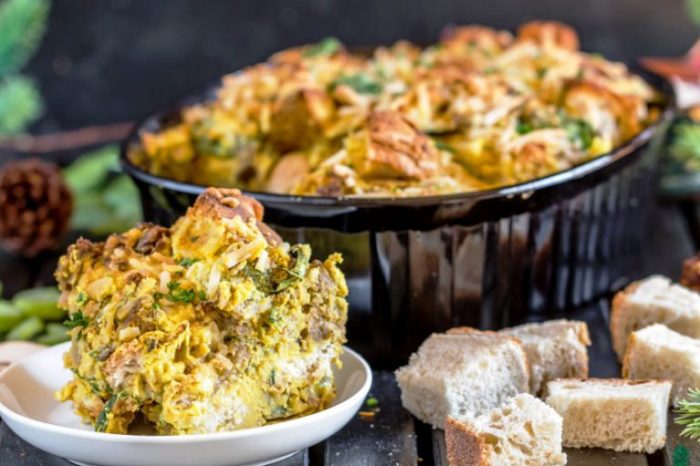 Chickpea-flour-mini-veggie-frittatas
These Chickpea Flour Mini Veggie Frittatas have become a daily habit around here. I eat one as a mid-afternoon snack and my (non-vegan) husband has happily replaced his morning desk breakfast of boring 'ol hard boiled eggs with a few of these savory babies.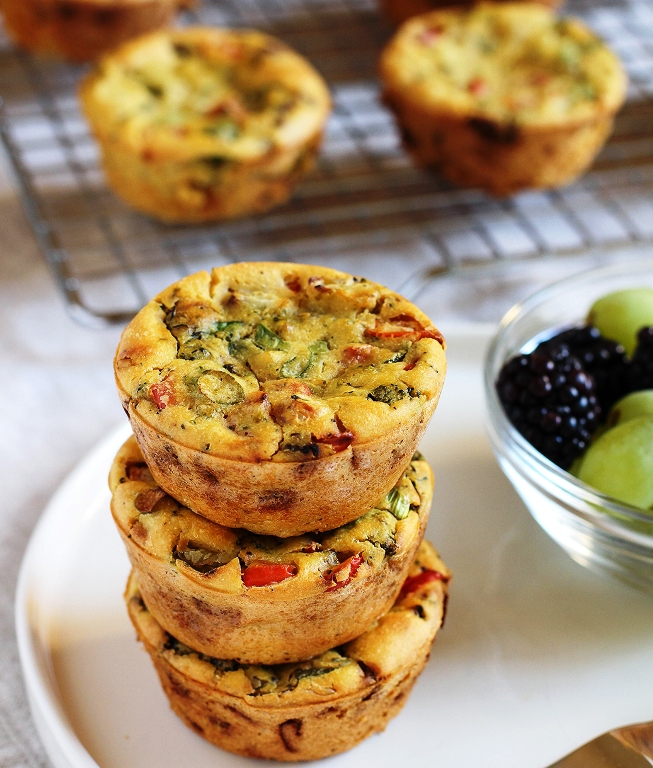 This Savory Bread Pudding with mushrooms, asparagus, and your favorite cheese is a delicious make ahead breakfast perfect for entertaining!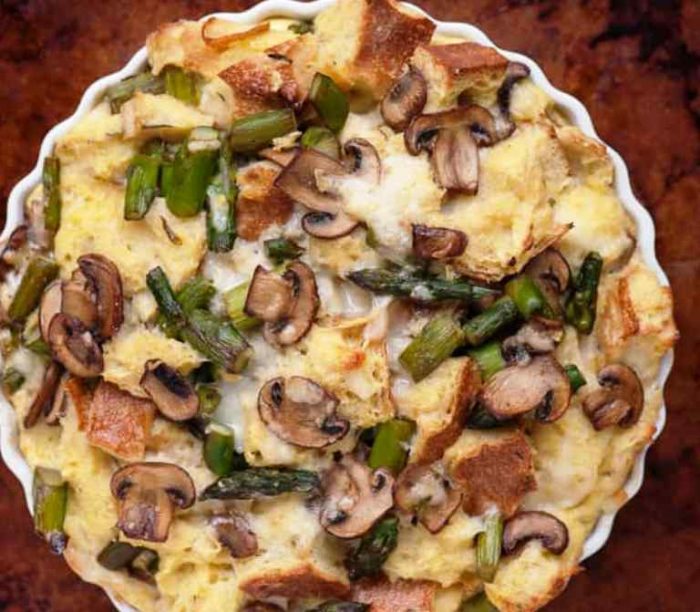 Frittata squares with spinach tomatoes and feta
This frittata with spinach, tomatoes, and feta cheese is such a good make-ahead breakfast! Bake all in one dish, then reheat squares during the week.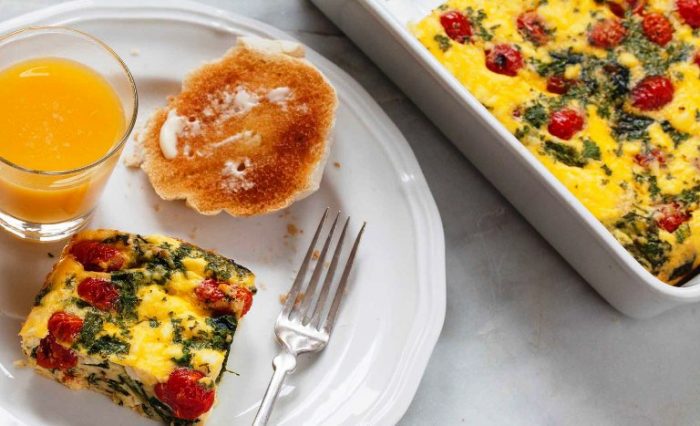 Vegetarian-breakfast-casserole-recipe
Keto Vegetarian Breakfast Casserole Recipe With Spinach and Feta Cheese – Easy Low Carb Breakfast Ideas With Eggs – Perfect make ahead breakfast to prepare, leave overnight and have a simple ketogenic friendly breakfast ready to go in the morning.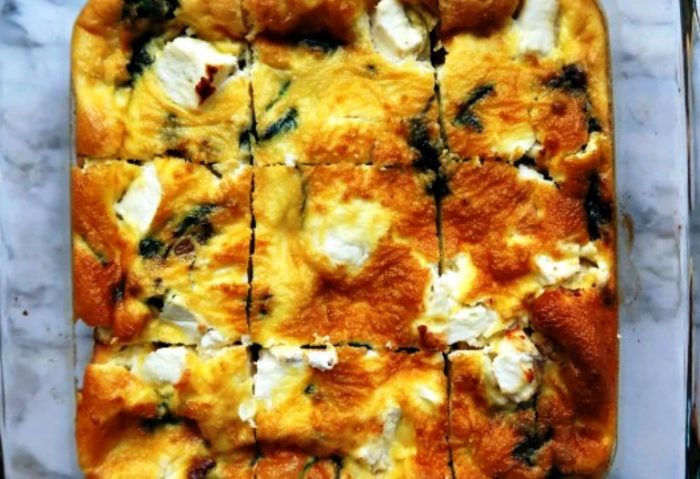 3-ingredient-baked-breakfast-hash-browns
These delicious Baked Breakfast Hash Browns are healthy and easy to make! You only need 3 ingredients!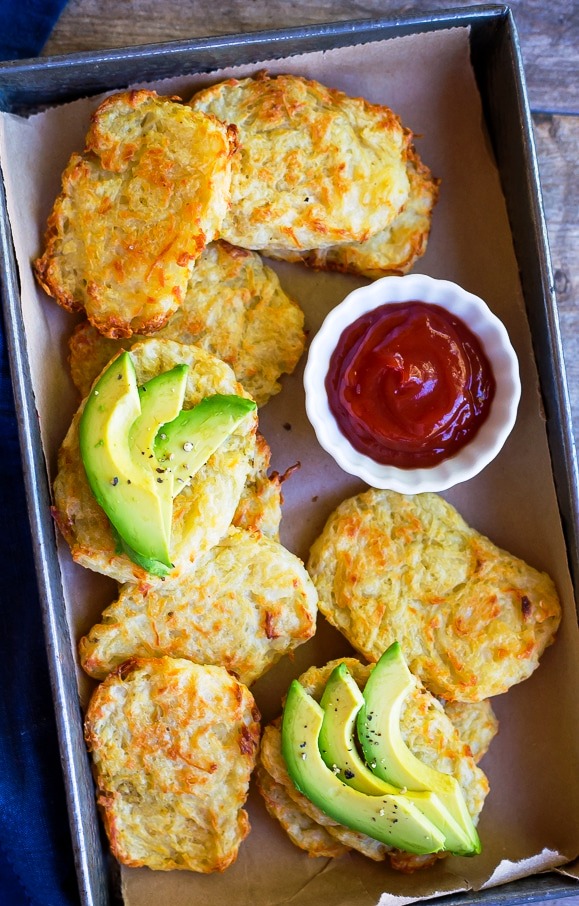 This quick and easy Magical Vegetable Pie will encourage your family to eat their veggies — at every single meal! Whether you serve it for breakfast, brunch, lunch, or dinner, it's a simple option that pairs beautifully with your favorite protein.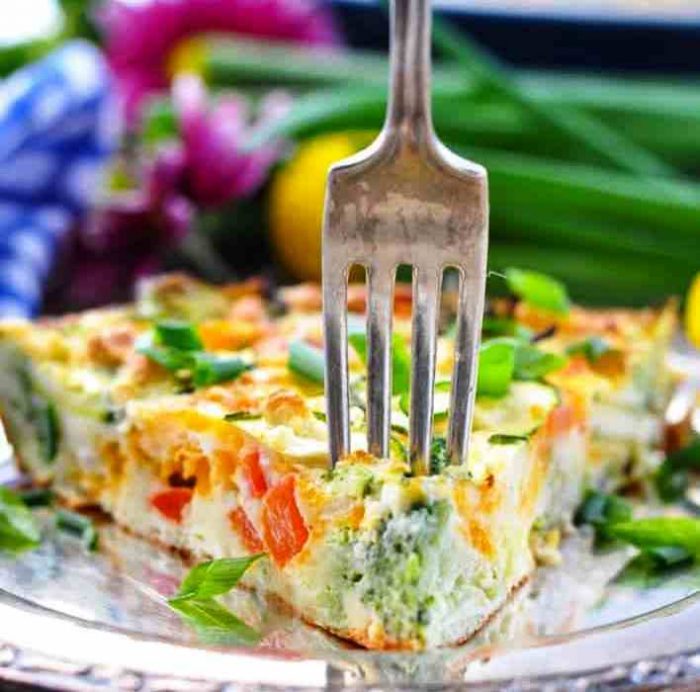 Veggie-loaded-breakfast-casserole
A super simple veggie loaded breakfast casserole that's easily customizable! I loaded mine with shredded potato hash browns, tons of fresh veggies, and a big dash of hot sauce! You can add crumbled sausage, shredded chicken, or anything else you please!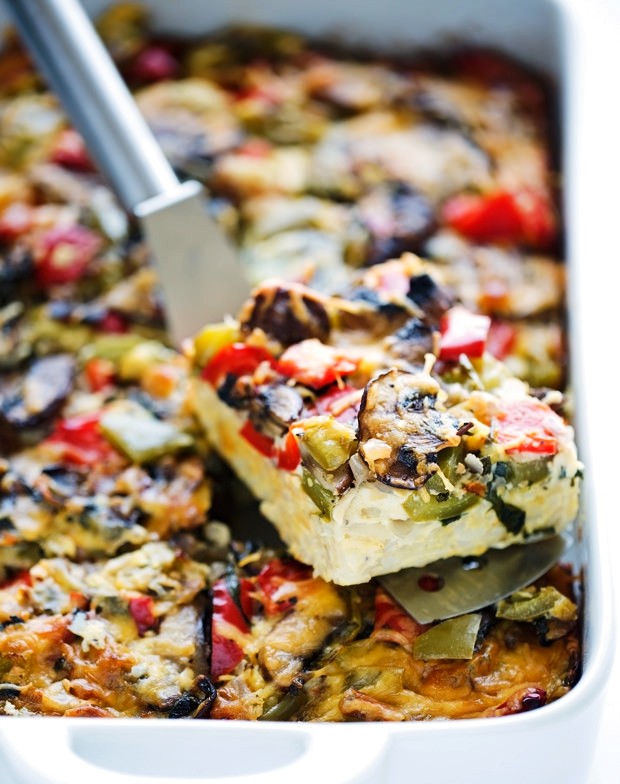 This crustless quiche can be served for breakfast with fruit and toast and is equally as perfect with a light salad and a baguette for dinner. Talk about a perfect go to meal! This quiche is low fat, full of protein and veggies, gluten free, and super easy to make! Making a crustless quiche saves time and calories which is just perfect for me!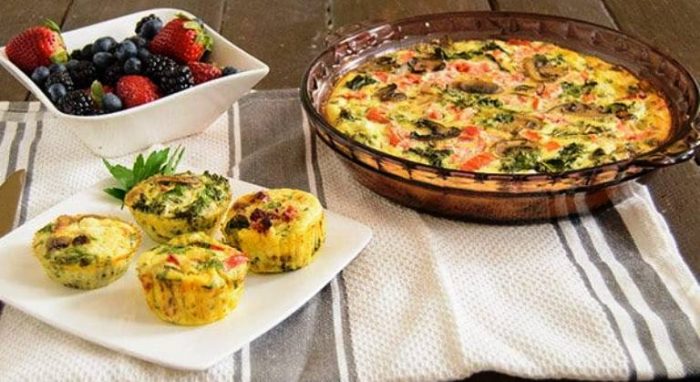 More breakfast recipes to enjoy.