Moist Chocolate Banana Bread with chocolate chips. No eggs or butter or oil. Its only the best tasty chocolate banana loaf you can bake.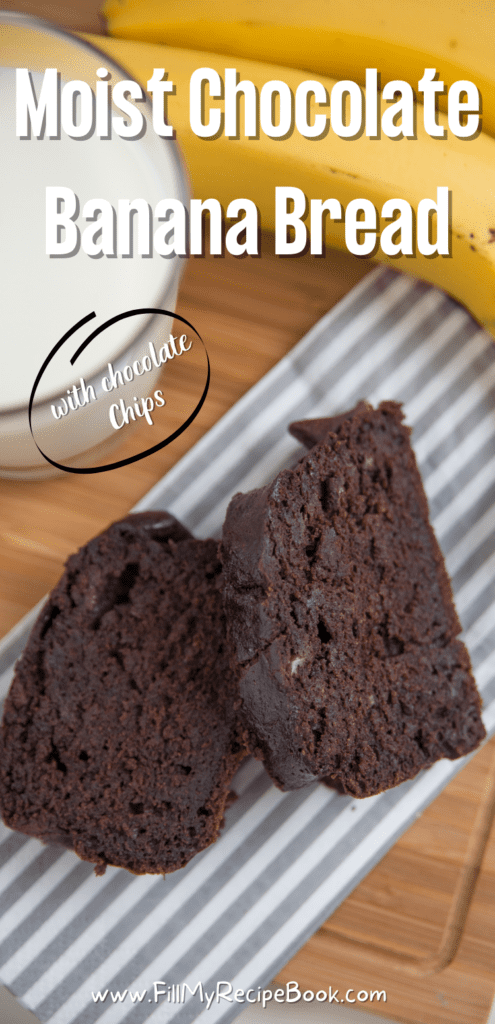 Moist Chocolate Banana Bread,
This amazingly moist chocolate banana bread is made with chocolate chips and does not use egg.
It is almost a all in one ingredient mix with stirring in the chocolate chips. Dark and delicious to eat and keeps for about 4 days.
My grandchildren come and ask all the time for this chocolate banana bread. They love it so much.
Some of the ingredients you will require below.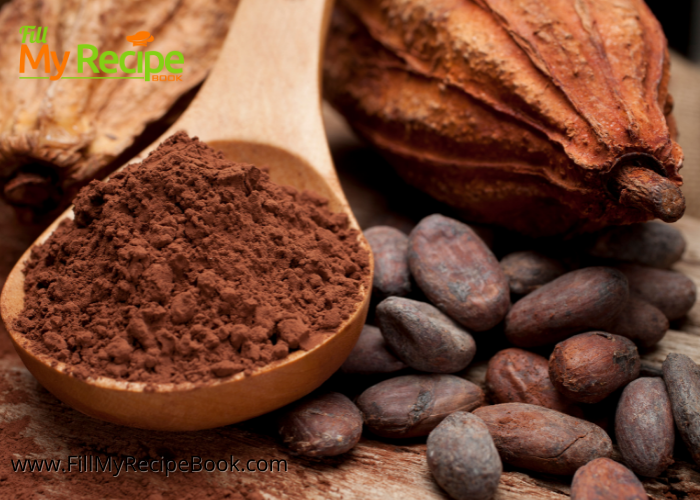 Cocoa powder.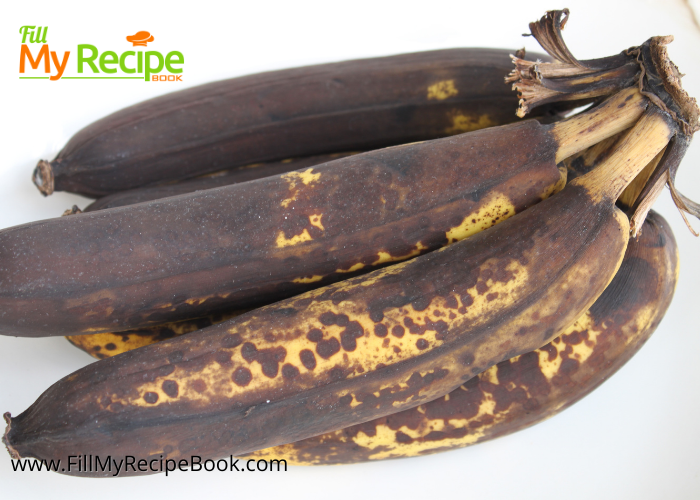 Ripened bananas are best.
Chocolate mini chips for adding into the loaf. You will be amazed how tasty this loaf is.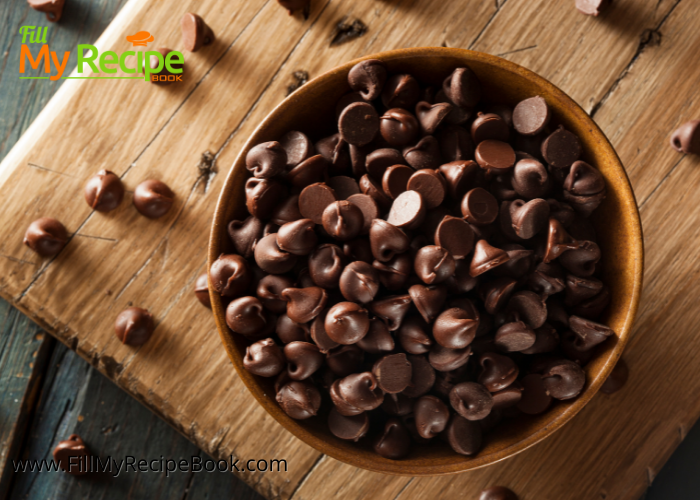 Once all the ingredients are mixed together then pour into a loaf pan. It only takes 1 1/4 cups of flour so it will not be a large loaf. But it is so tasty and yummy moist.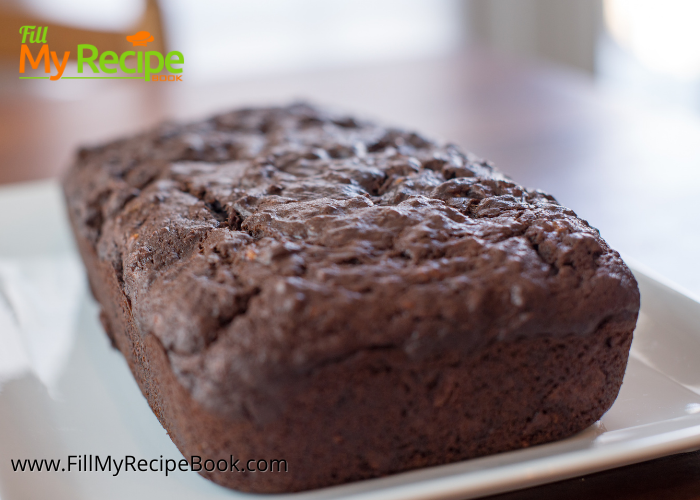 Cooled on a cooling rack before plated to slice and enjoy. Not even butter is needed to spread on this banana loaf. Eat it just like that as it is rich and moist and those chocolate chips pop in your mouth.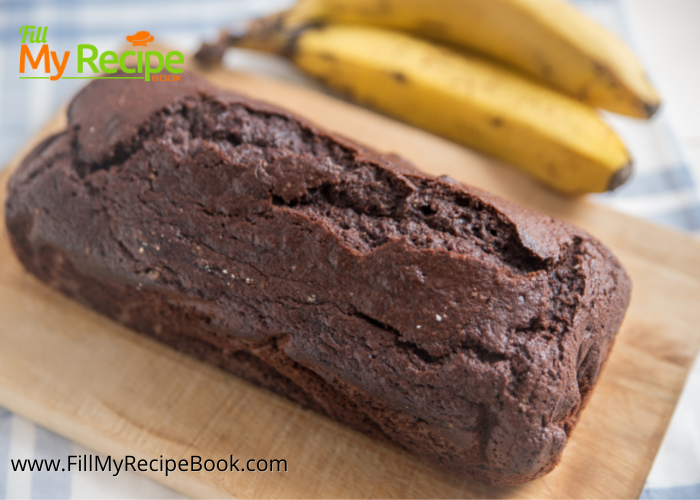 Slice up for a great tea time treat or snack. But be careful you wont have any left as it will go so quick once people taste it.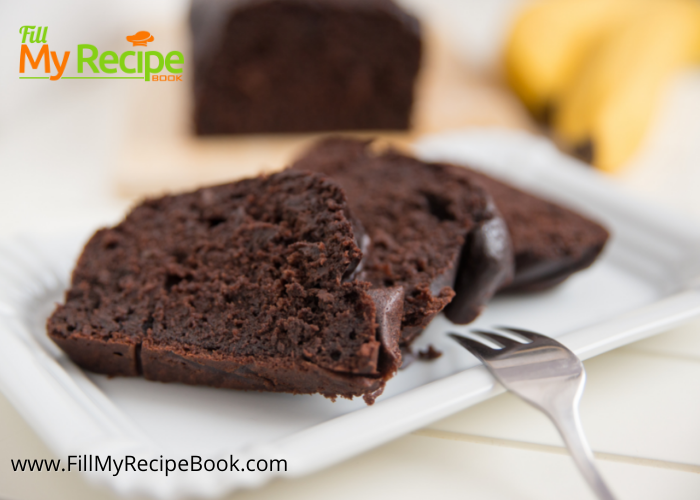 This is what a person does with plenty left over bananas that are now going over ripe.
On the farm we get these huge bunches and with two families that cant even eat up all the bananas. Guess what we make. Banana loaf that is plain or chocolate. Or even chocolate banana muffins and banana blueberry muffins.
Keep some mashed bananas in a zip lock bag and add just a little lemon juice. Then freeze for later. They do keep well, but remember to measure and label the zip lock to how much you have in them.
Learn how to "Farm Bananas and Trees"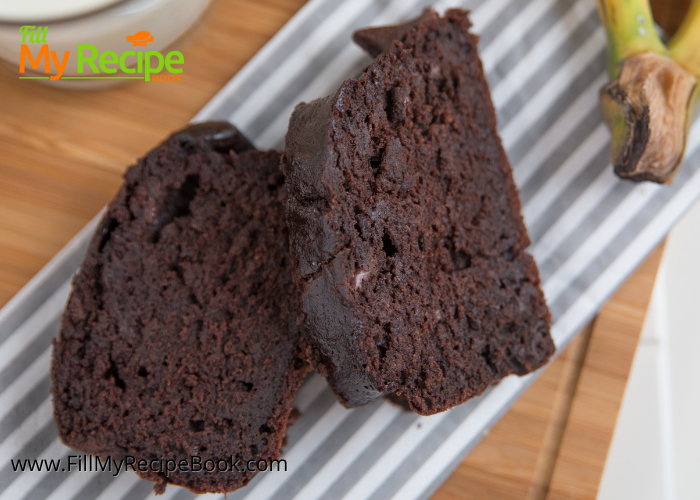 The banana bread freeze well for another day.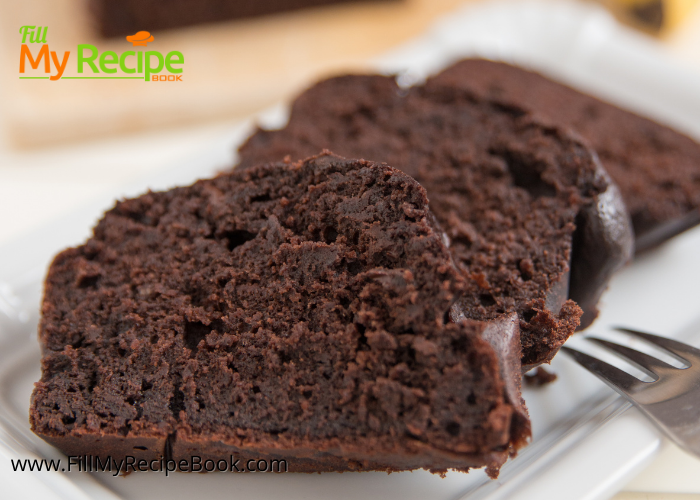 The recipe to print below.
If you love to write out your recipes then download for FREE a General Recipe Page to do so.
There are also some printables for kitchen charts. As well as household planners for budgeting or weekly and monthly meal planning as well as shopping list. Download them for FREE.
Get these great homemade bread recipe —–> 18 Easy Bread Recipes
Print
Moist Chocolate Banana Bread
Moist Chocolate Banana Bread with chocolate chips. No eggs or butter or oil. Its only the best tasty chocolate banana loaf you can bake.
Author:
Prep Time:

15 min

Cook Time:

50 min

Total Time:

65 min

Yield:

12
Ingredients
1 Cup of brown sugar (200g)
1/3 Cup of Buttermilk or sour cream (80g)
1 1/4 Cup of Flour (170g)
1/3 cup of cocoa powder
1 teaspoon of baking soda
1 Cup of mashed ripe bananas
1 teaspoon of vanilla extract
1/2 teaspoon of salt
3/4 Cup of mini chocolate chips
Instructions
Preheat oven to 180 Deg. C (350 Deg. F)
Grease a loaf pan.
In a bowl mix the wet ingredients that is the cream or buttermilk with the sugar and vanilla.
Sift and add the dry ingredients (flour baking soda salt)
Mix both wet and dry ingredients together and add in the cup of banana mash. then spoon in the chocolate chips.
Pour the mixture into the loaf pan and place in the oven and bake until done. (50 minutes)
Notes
No eggs or oil or butter. Most delicious loaf.
Keywords: Moist Chocolate Banana Bread, chocolate chip banana bread, eggless chocolate banana bread
other banana bread recipes.
Make some muffins out of bananas as well.
Don't forget about some pancakes to.