Tasty Banana Bread Loaf is easy and makes one delicious treat. Make with your over ripe bananas so nothing goes to waste.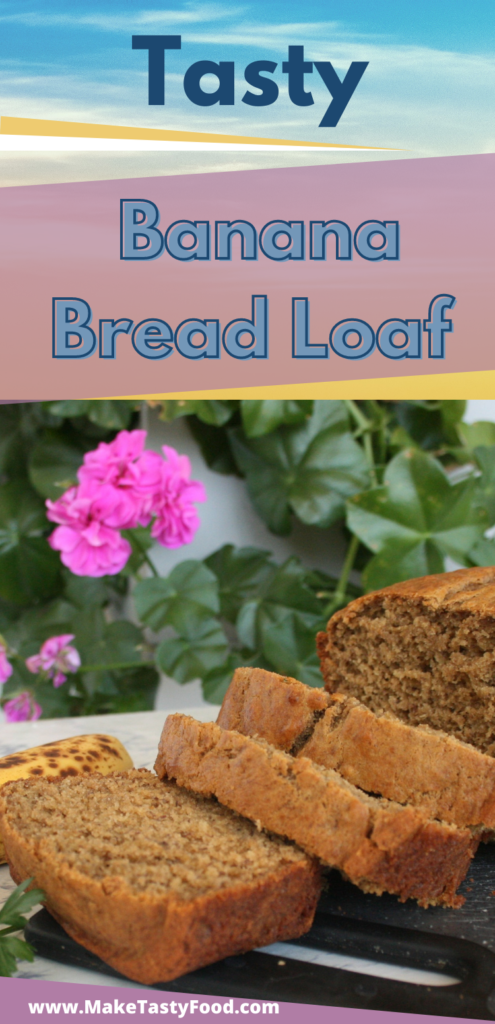 Tasty Banana Bread Loaf
There is times when you just have not gotten to eat all the banana's one has bought and why not put them to good use and make this banana loaf. This makes a difference to normal bread, much tastier and of course good for you.
You could add raisins or walnuts or sunflower seeds to spice it up. Chocolate cocoa mixed with the flour could also make some very tasty banana loaf. Never waste food.
let it cool down totally on a cooling rack, when this loaf has baked.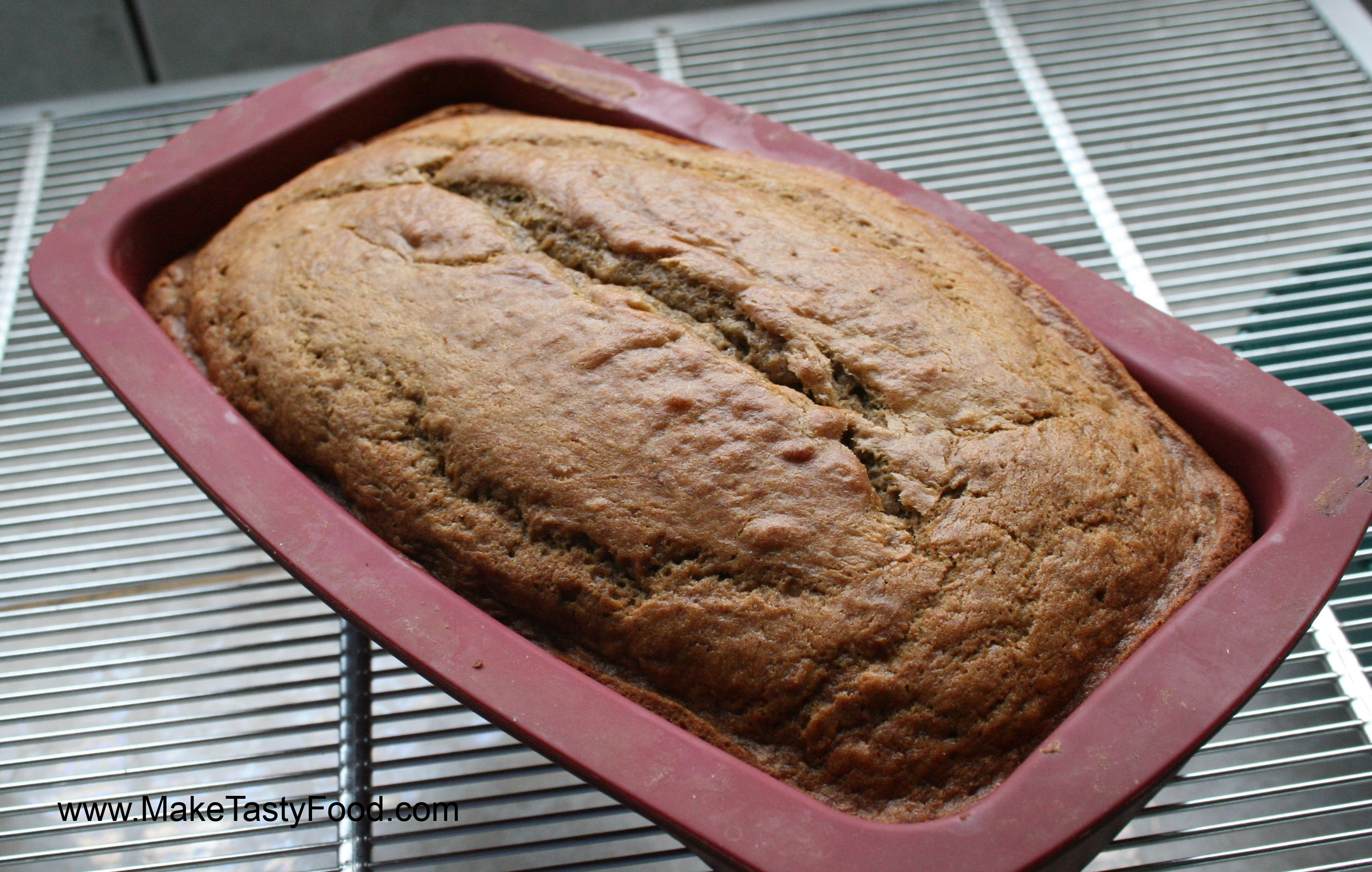 Once cooled down the banana loaf can taken out of the bread loaf pan, and be placed on a bread board ready to cut into slices.
Banana bread loaf cut into slices ready to butter.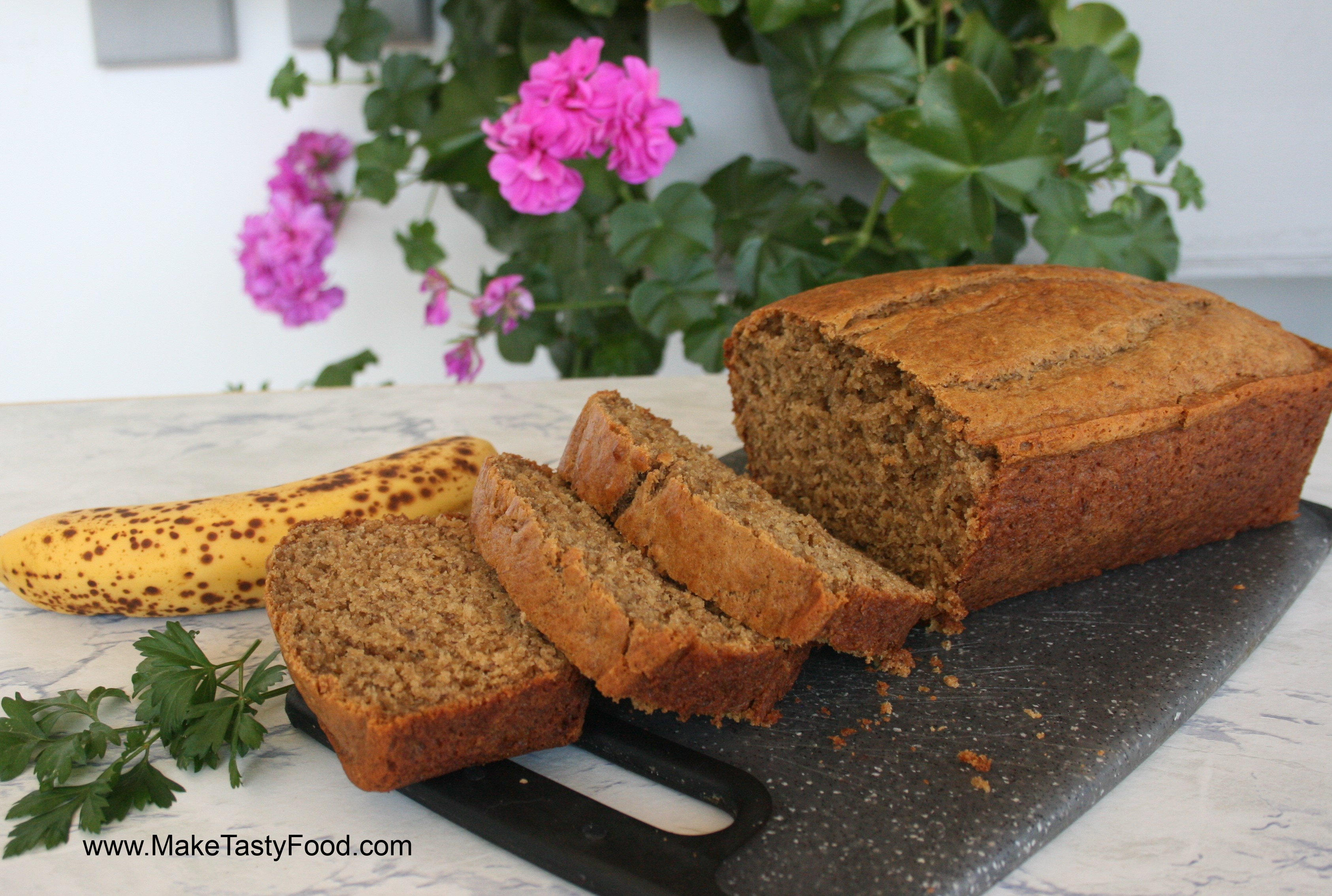 When the banana loaf is cooled you can butter a few slices and enjoy with a cup of tea or coffee.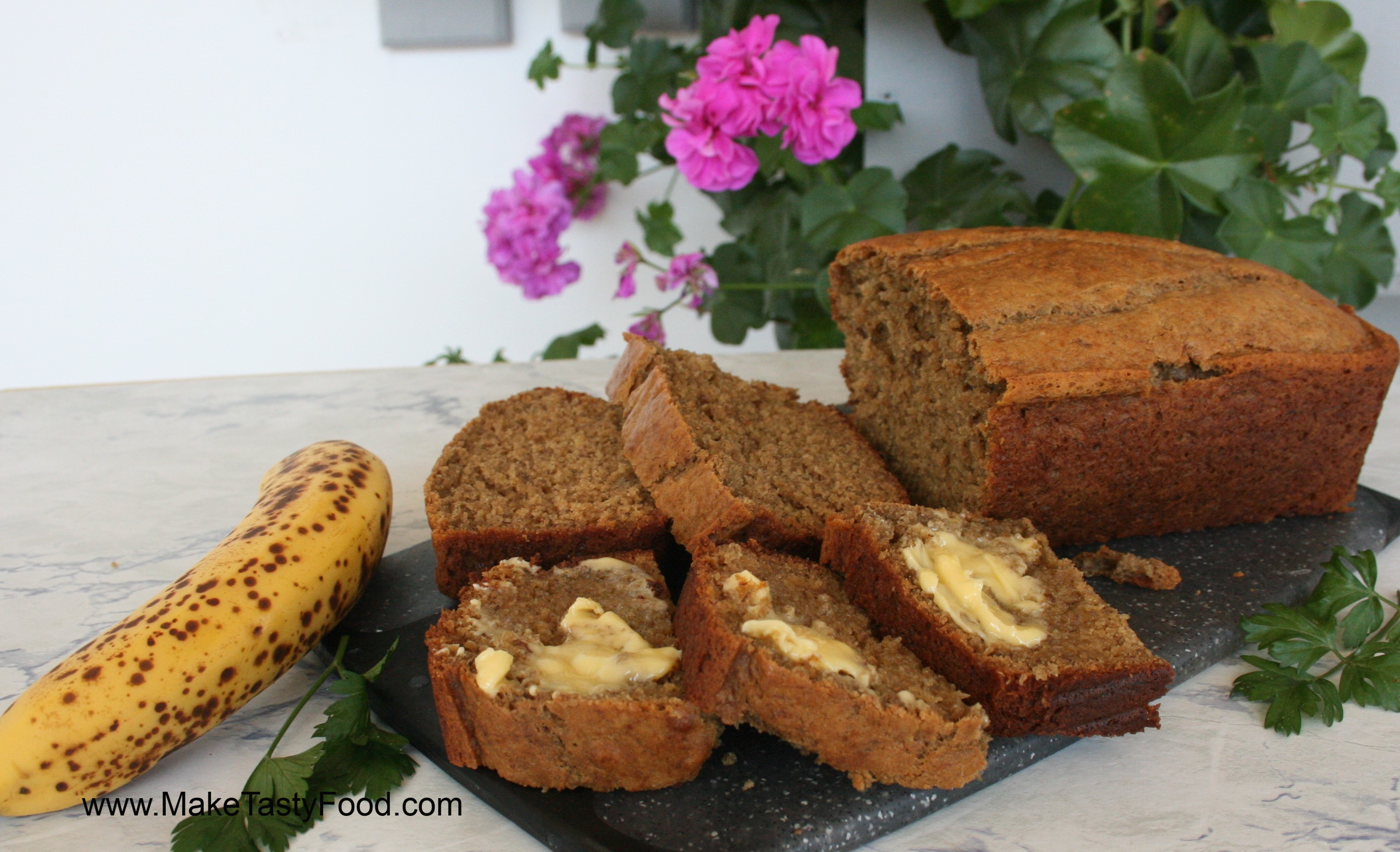 Below is a list of bread pan and goods needed for this recipe. I love the silicon bread pan. Its softer to remove the bread without breaking it.
Would you like more banana recipes? Here are some muffin recipes.
Make these tasty muffins with banana fillings. See Muffins Cupcakes and Scones.
Print
Tasty Banana Bread Loaf
Tasty Banana Bread Loaf is easy and makes one delicious treat. Make with your over ripe bananas so nothing goes to waste.
Prep Time:

20 min

Cook Time:

1 hour

Total Time:

2hr 20 min

Category:

Baking
2 Cups of Flour
1/4 lb Butter (114 g)
1 Cup of Brown Sugar
2 Large eggs
1 1/2 Cups of mashed ripe Bananas
1 tsp of baking powder
1 tsp of bicarb (in a 1/4 cup of boiling water)
pinch of salt
1 tsp of cinnamon
1 tsp of vanilla essence
Instructions
Preheat oven to 175 deg. C
Grease loaf pan. (if silicone don't have to line it with wax paper)
Cream butter and sugar together until smooth
Add bananas, that were mashed stir well.
Beat in a separate bowl egg and add to this mixture.
In another bowl sift flour, baking powder and salt.
Place bi-carb in a 1/4 cup of boiling water to dissolve.
Add the dry with the wet ingredients and the bi-carb. mixing well.
Fill the mixture into the loaf pan and place in the heated oven.
Bake for 1 hour at 175 deg. C (350 deg. F)
Cool on a cooling rack before you remove from the pan. Then leave to cool on the cooling rack.
Slice and butter and serve.
Notes
Good to use well ripened bananas, they can also be frozen for later use.
If you loved this banana loaf, you might love these Oven Baking Recipes and more below. As well as some printables for free
More banana loaves.
Make some muffins out of bananas as well.
Don't forget about some pancakes to.