Filling Banana Bread Recipe. A banana bread that fills up with delicious bananas and is always a popular tea loaf.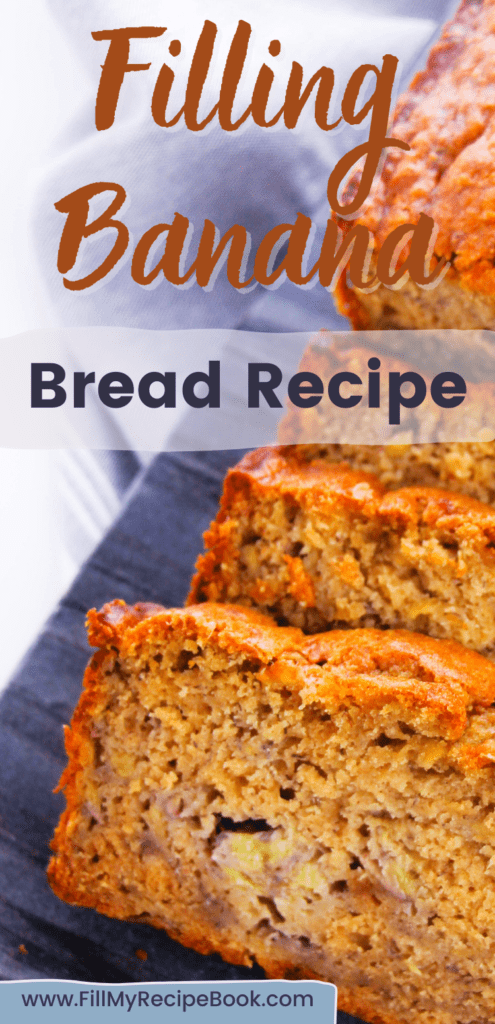 The banana bread recipe.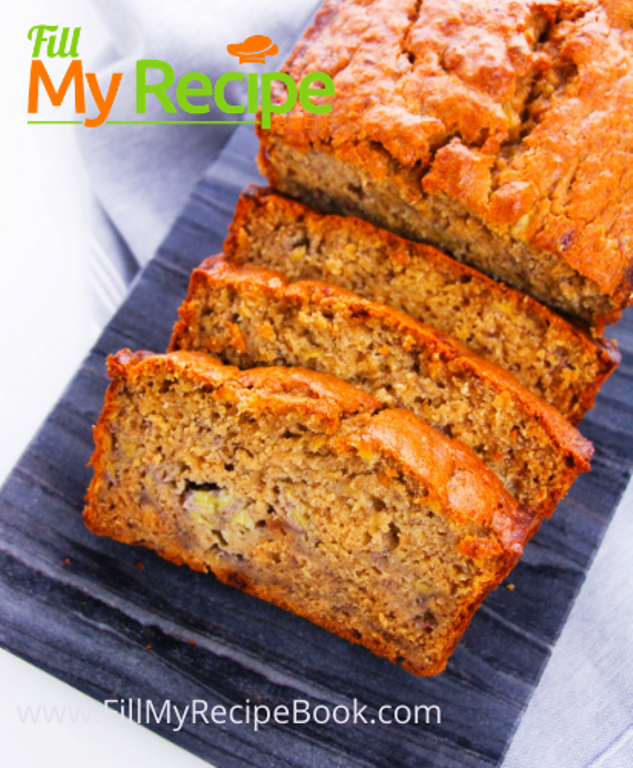 Filling Banana Bread Recipes ingredients. Use ripened bananas for best results.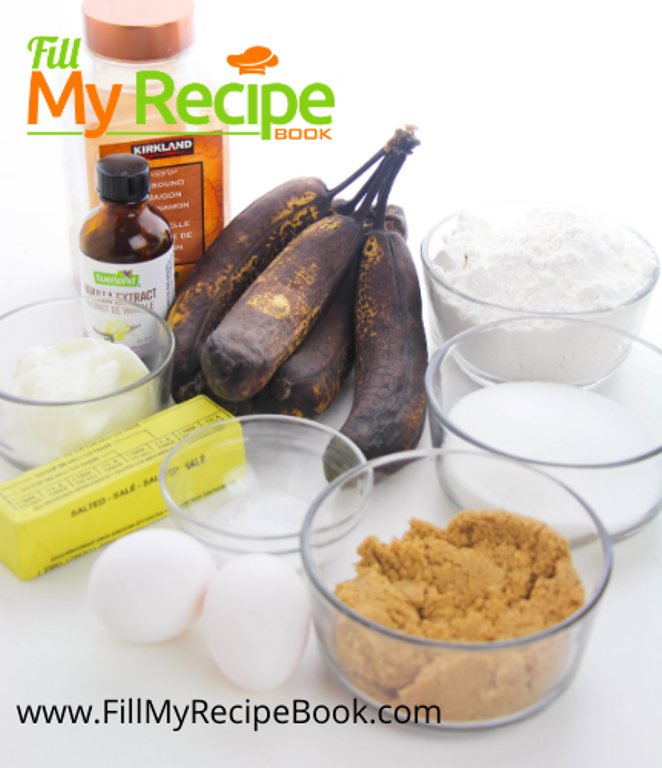 In a mixing bowl sieve the flour separately and the wet ingredients as well. Whisk or blend the mixture.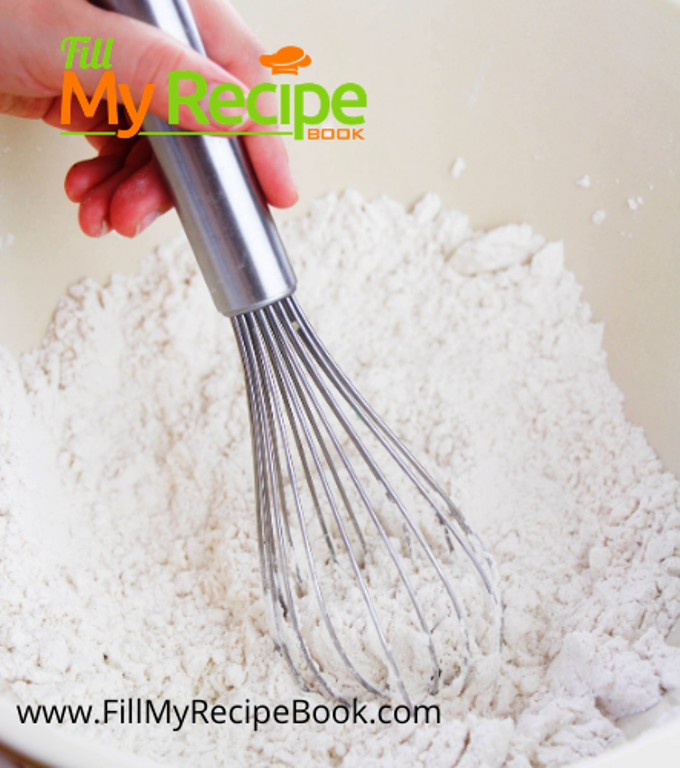 Then you would mash the bananas and mix together the dry and wet ingredients.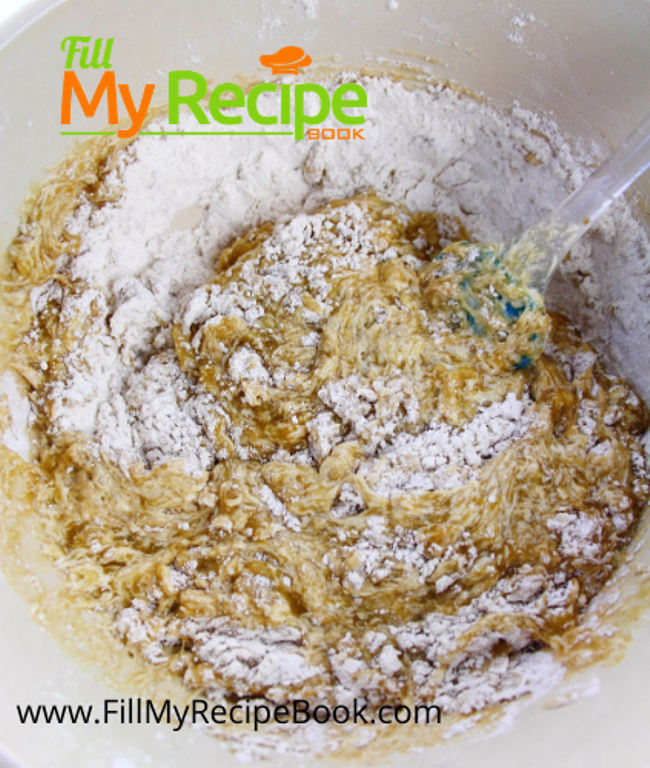 Mixing all together till smooth, or if you prefer leave the banana a little chunky.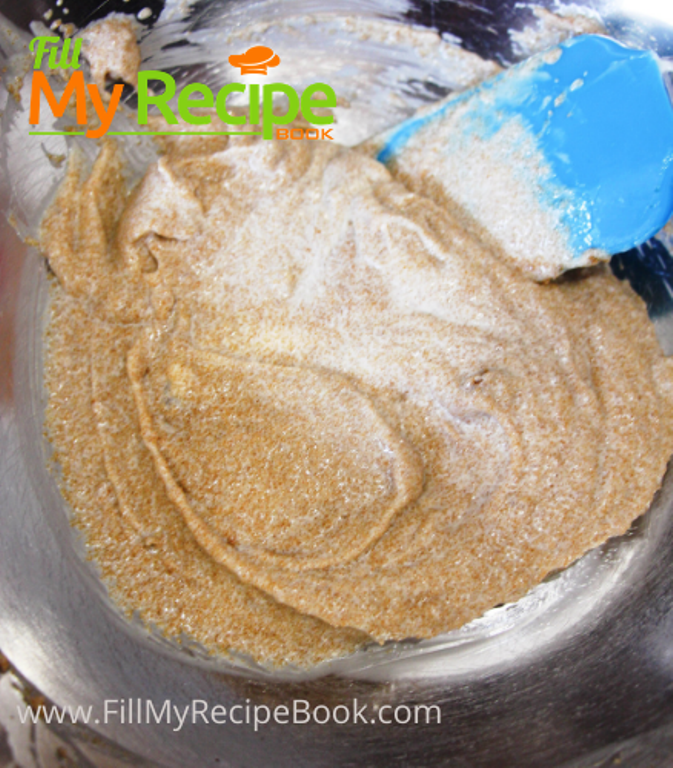 After buttering the loaf pan and lining it with a wax sheet, fill it with the mixed batter.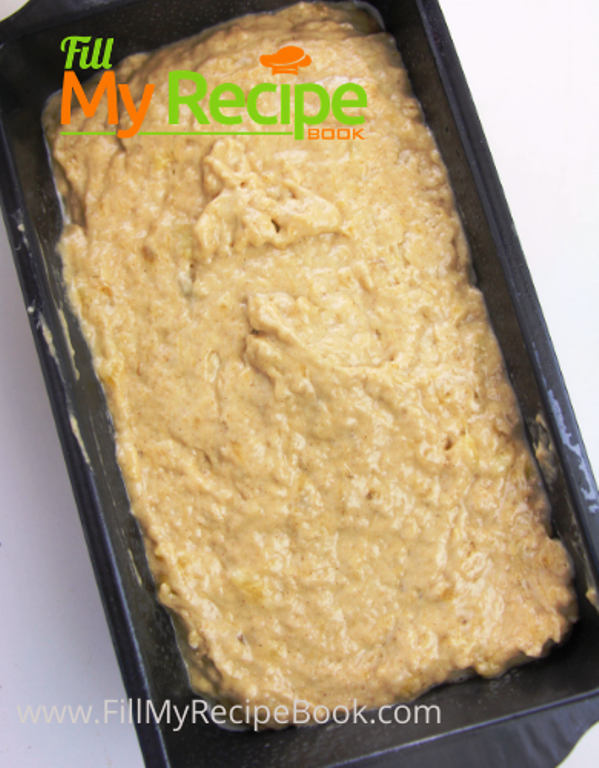 Bake the banana mixture till cooked and tested that a clean knife comes out.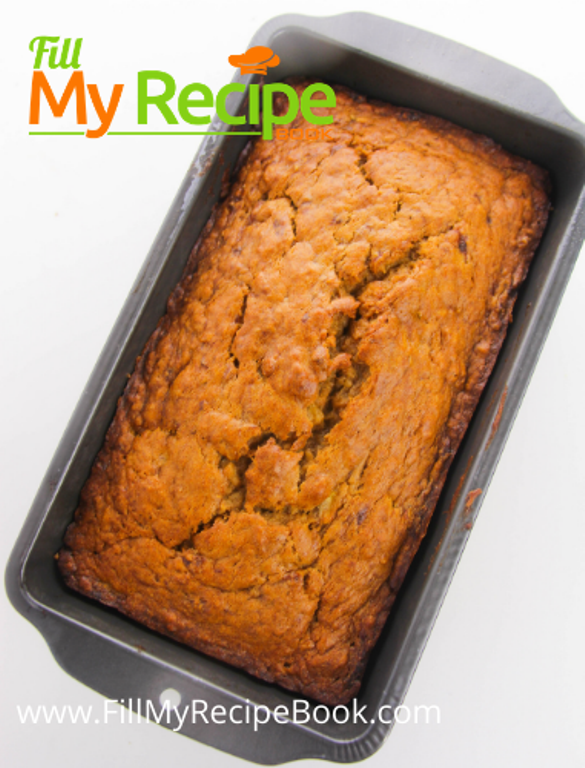 Cool the loaf on a cooler rack.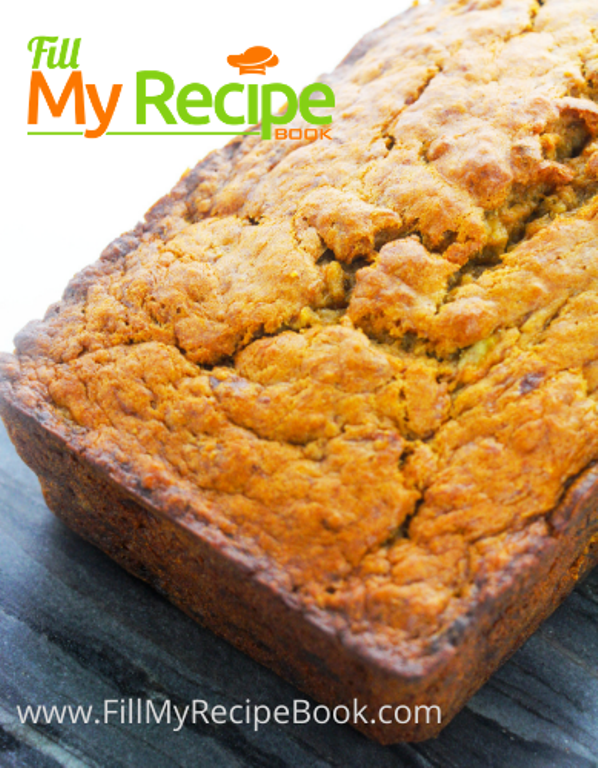 Cut the banana loaf into slices once cool and butter it for tea.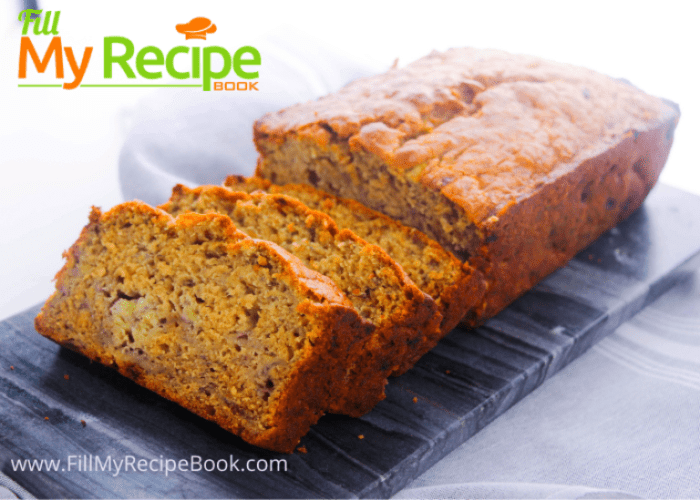 The slices of the banana bread show a delicious ripe banana.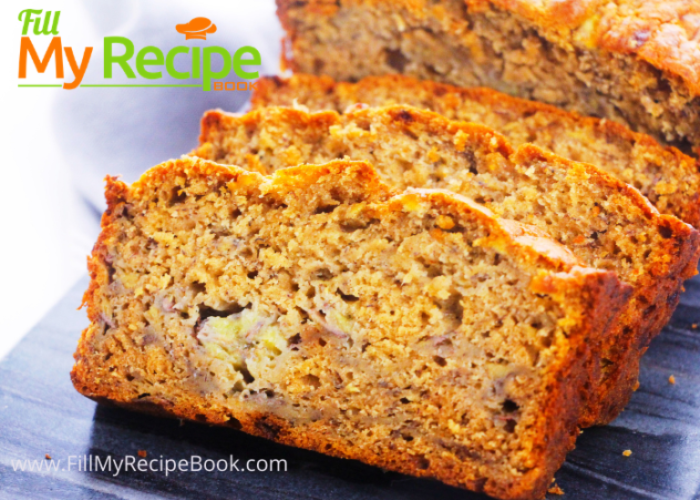 Filling Banana bread recipe.
Filling Banana Bread Recipe
Total time
1
hour
10
minutes
A banana bread that fills up with delicious bananas and is always a popular tea loaf.
Ingredients
2 Cups of all purpose flour

1 Tsp Baking Powder

1 Tsp Salt

1 Tbsp Cinnamon

1/2 Cup of Butter

3/4 Cup of Brown Sugar

2 Eggs

1/3 Cup of Greek Yogurt

1 Tsp Vanilla Essence

4-5 Ripe Bananas
Directions
Preheat oven to 350 Deg F (175 Deg C)
Grease and line a standard sized loaf pan and set aside.

In a large bowl stir together flour salt and baking soda and cinnamon.
In another bowl beat together till soft the bananas.
In medium bowl beat together butter and brown sugar till light colored. Then beat in eggs and yogurt and vanilla.
Add the banana mixture to all the other mixtures and pour in the loaf pan.
Bake for 45 to 55 minutes, until a knife or toothpick comes out clean, then it is baked .

Cool on a cooling rack until needed for tea time.

For more banana bread and muffin recipes you can click this link.
3. Easy Chocolate Banana muffins
4. Tasty Blueberry Banana Muffins
I used these silicon product. Shop online for easy purchase and conveniance.