12 easy healthy skillet meal recipes ideas cooked in one pan or skillet on the stove top for dinner or lunches. Filling and delicious meals.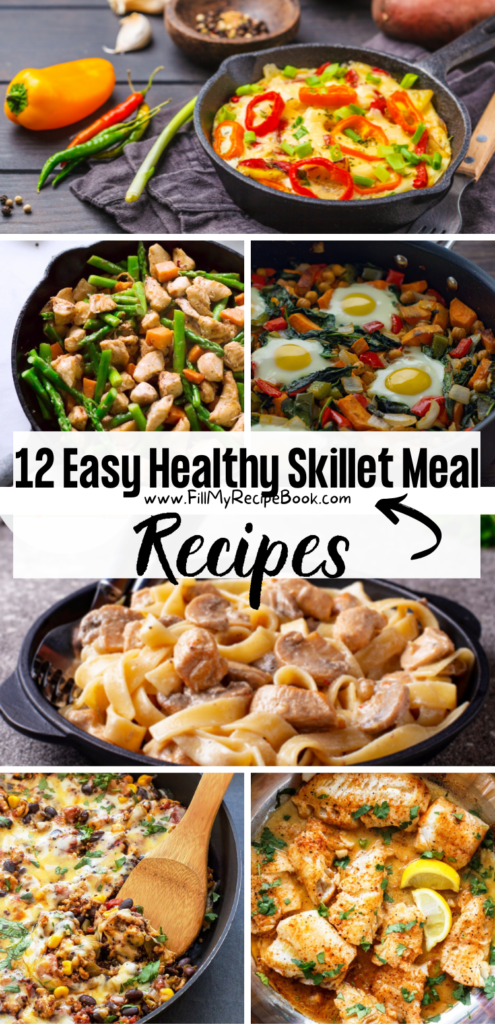 12 Easy Healthy Skillet Meal Recipes
Easy healthy skillet meal recipe ideas all made in one pot or pan (skillet). Recipes that include meats and veggies with potato´s, some gluten free or vegetarian. Meals all cooked on the stove top for dinner or lunch.
(click on the highlighted heading or image for the recipe)
One Pot Pasta with Chicken & Mushrooms
One Pot Pasta with Chicken & Mushrooms recipe. Chicken pieces sautéed with onion, garlic and mushrooms, tagliatelle pasta and coconut milk.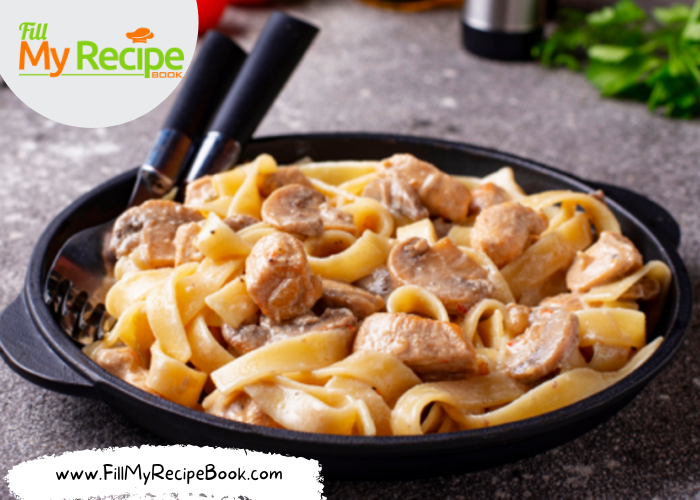 Healthy Breakfast Sweet Potato Hash
Healthy Breakfast Sweet Potato Hash. Love sweet potato's add some vegetables with fried eggs, for a healthy vegetarian breakfast. A brunch or lunch idea.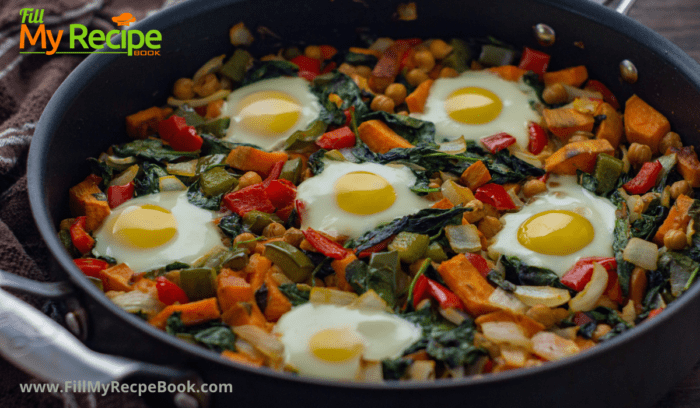 One Pan Bell Peppers Omelet that a vegetarian would love for a meal or breakfast. Sautéed bell peppers and fresh herbs and parmesan cheese. Makes an amazing lunch or supper idea.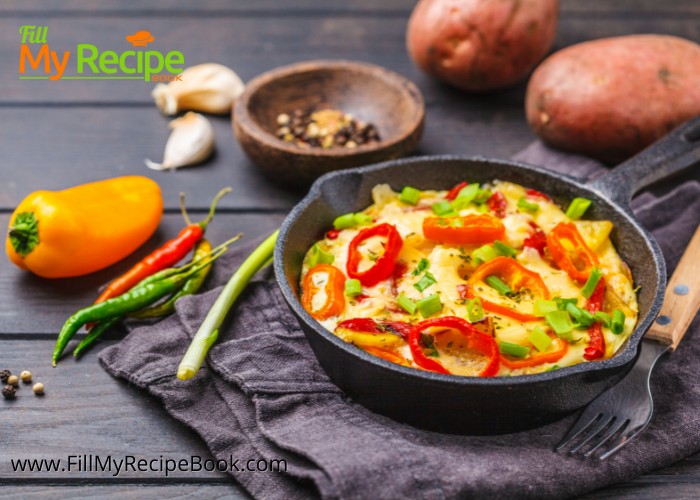 Asparagus-sweet-potato-chicken-skillet
This Asparagus Sweet Potato Chicken Skillet recipe is a delicious and healthy and easy-to-make meal that will be on your dinner table in less than 30 minutes.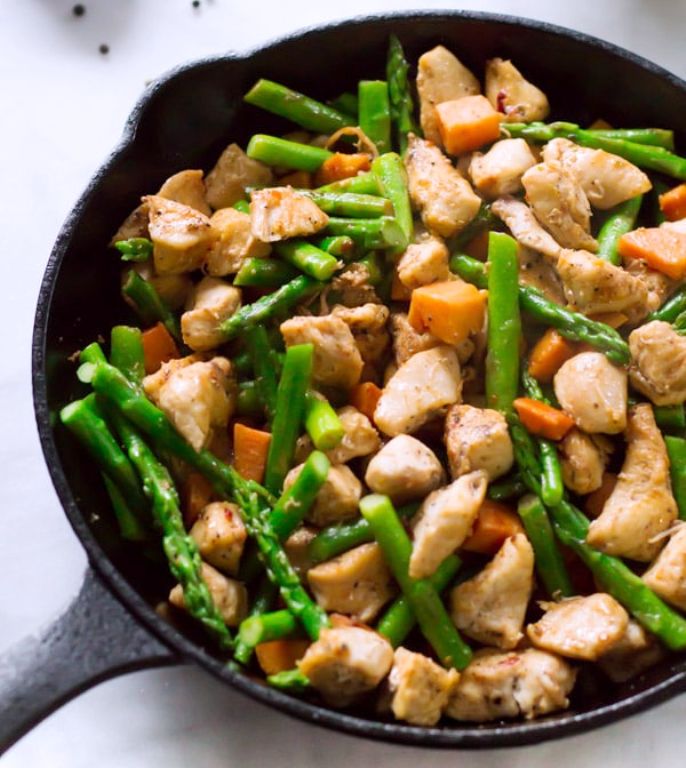 Ground-turkey-sweet-potato-skillet
This Ground Turkey Sweet Potato Skillet will be ready to eat in less than 30 minutes.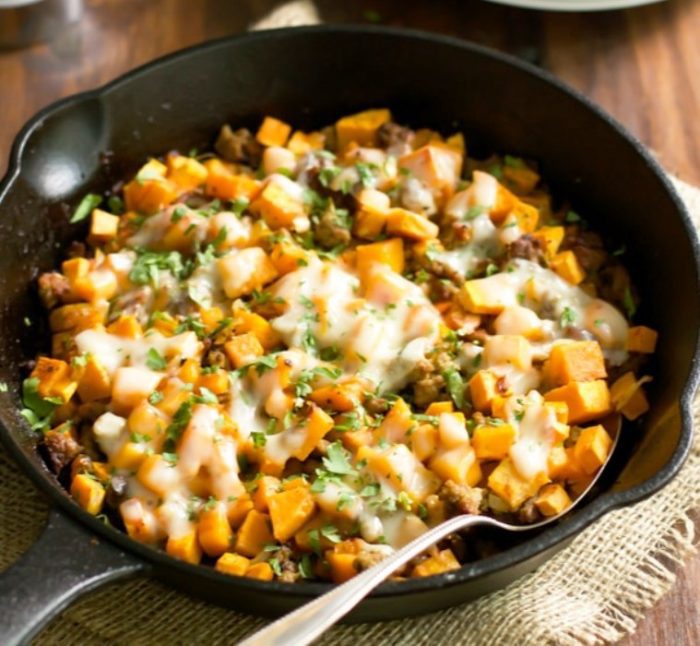 This healthy and delicious Turkey Taco Quinoa Skillet dinner will become your family's favorite weeknight dinner.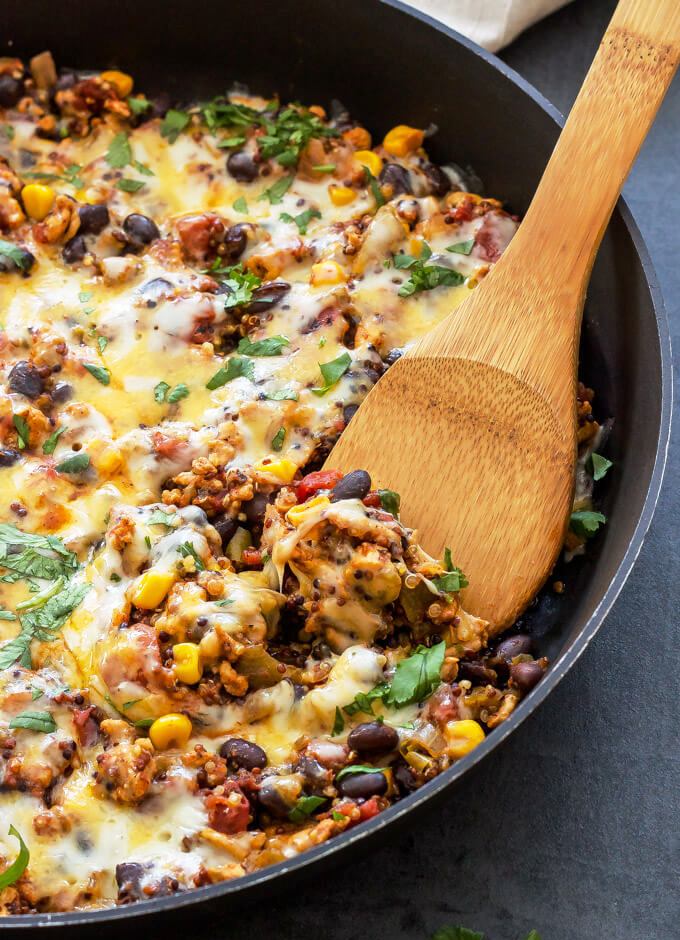 One pan Mexican chicken and zucchini recipe with black beans, corn, tomatoes and melted cheese on top. Low carb and crowd pleasing 30 minute favorite healthy dinner ideas.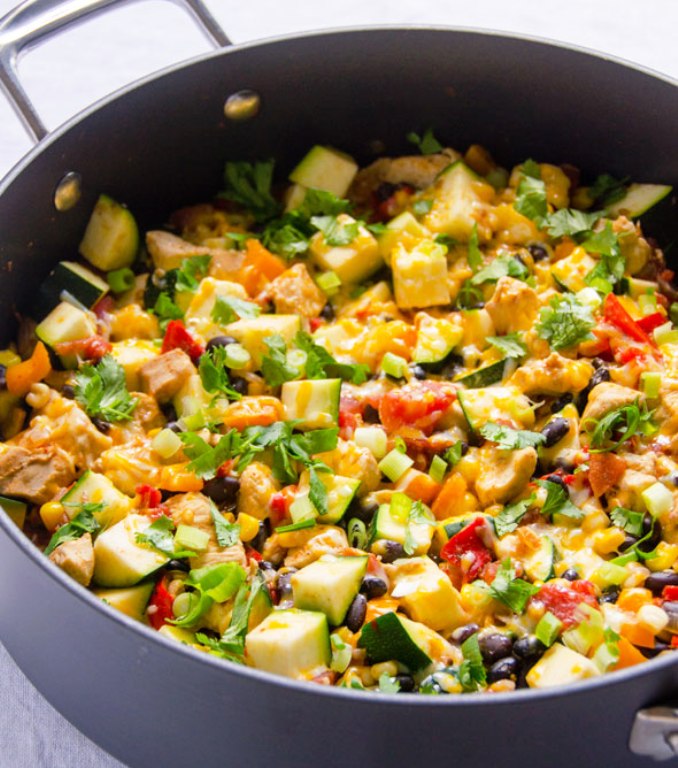 One-pot-sloppy-joe-noodle-skillet
Easy cheesy One-Pot Sloppy Joe Noodle Skillet. All kinds of comfort packed into one meal.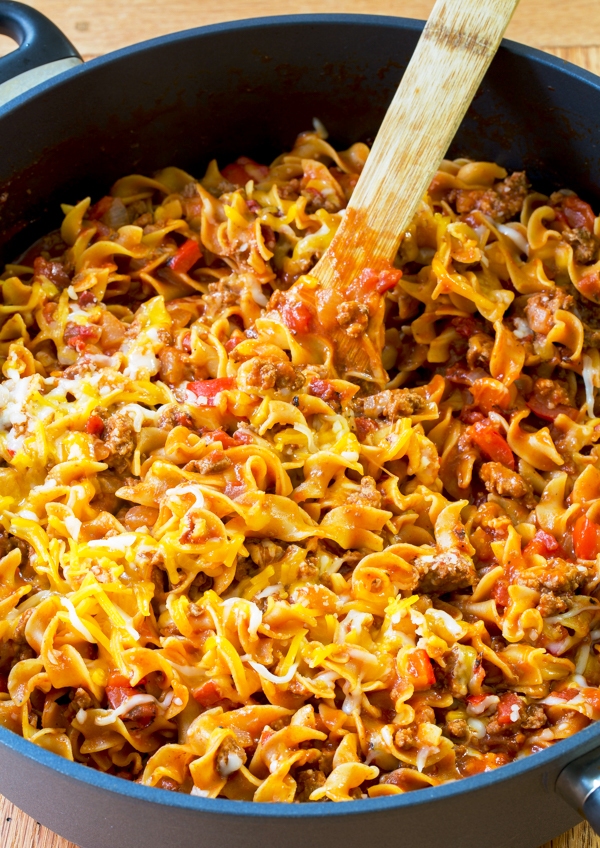 The fish is seasoned and cooked in butter and served with herbs and fresh lemon. as this make the cod is so buttery and flakey and melts in your mouth.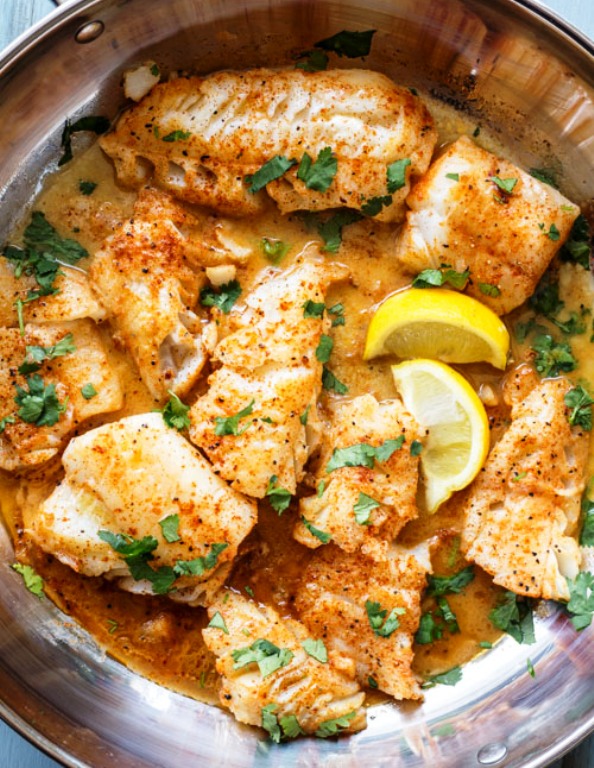 Skillet-beef-broccoli-ramen noodles
Beef and broccoli and with all the noodles is absolutely a cool weather comfort food.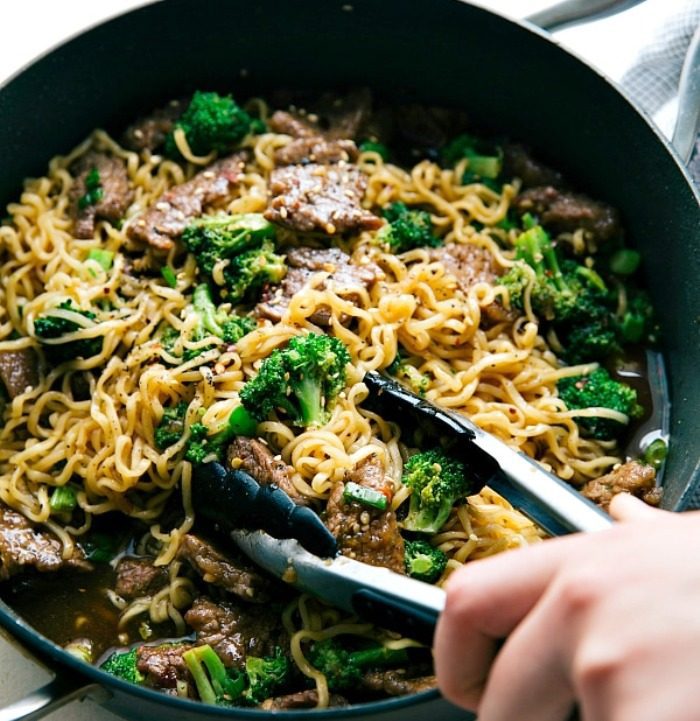 Easy-skillet-potatoes-with-cheese
Potatoes and more potatoes – I think you are going to love these stove top scalloped potatoes. They are easy to make and just as delicious as the ones made in the oven.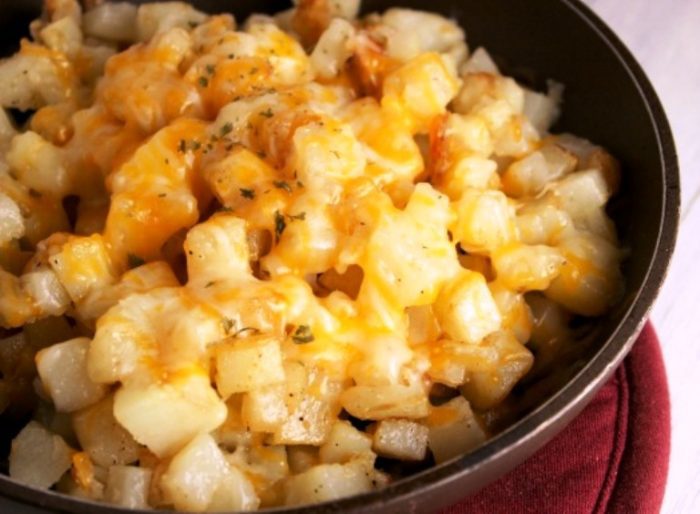 Sausage-pepper-and-rice-skillet
Sizzling and smoky sausage and rice skillet is vibrant, flavorful, and downright delicious. It's a perfect weeknight meal.