How to make lemon curd for fillings in tarts or tartlets or to use on toast for a spread. Its tasty like lemon and has a tangy flavor.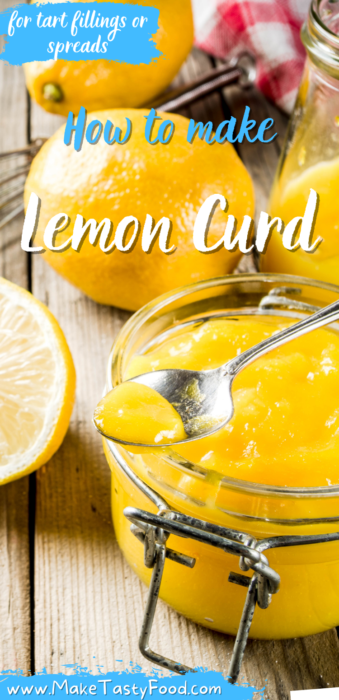 How to make lemon curd
Some of the ingredients for this tasty and tangy lemon curd. Homemade and used for many tarts or fillings as well as spreads for toast.
Follow the recipe for best results and keep in fridge for other uses. If you prefer sweeter curd then use a little more sugar in the recipe.
But this is supposed to be tangy so use it that way. Some people make tarts out of it. But in south africa we prefer to use lemons in condensed milk for a lemon meringue tart. This curd could replace that if you prefer.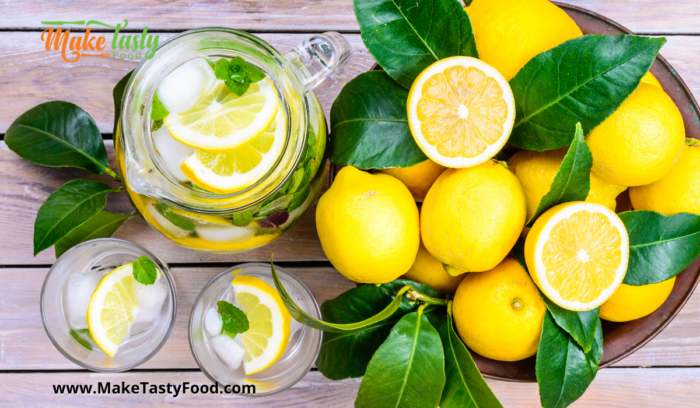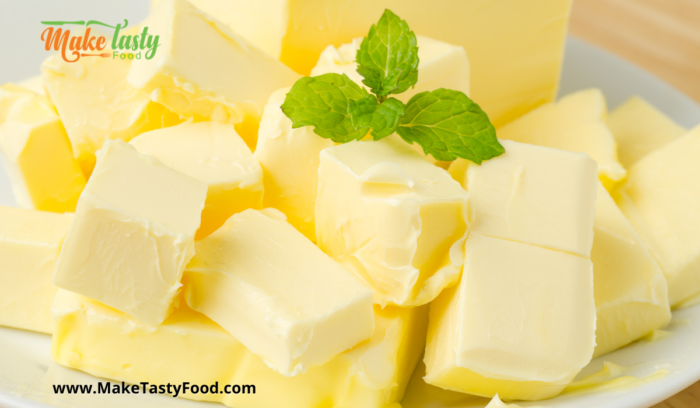 Eggs and egg yolks are needed for the main ingredient.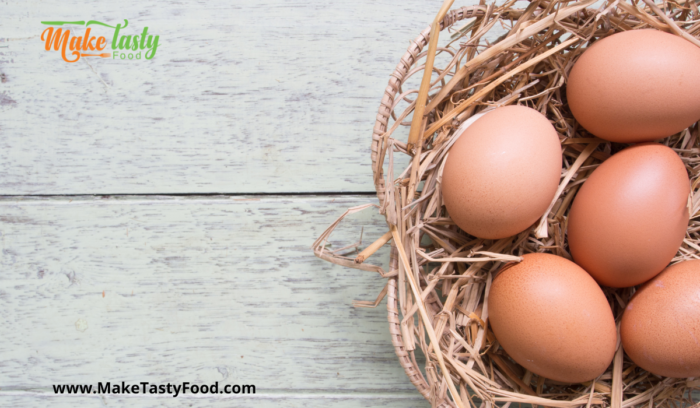 Zest some lemon skins and make the juice from lemon for the melting of the sugar in a pot.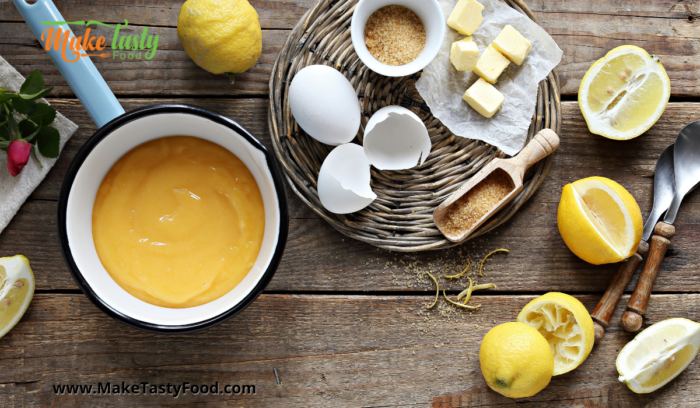 This homemade filling saved and covered in a fridge for many uses.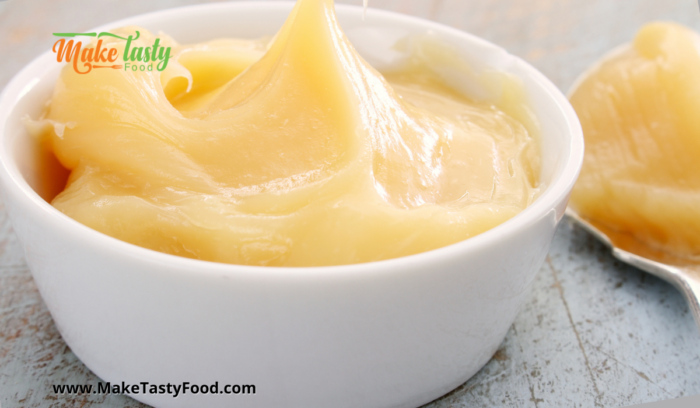 Beautiful yellow and a tangy filling for a great tasting tartlet made with shortbread crust. So delicious and an amazing treat or dessert for tea or coffee with friends.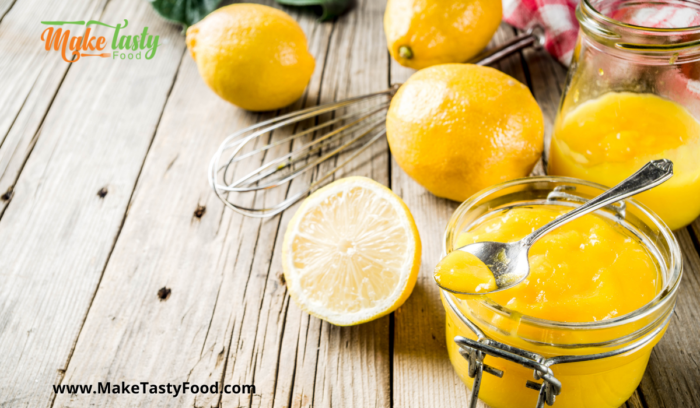 Lemons make a few amazing dishes and fillings. Even homemade juices. Use them they are great and healthy.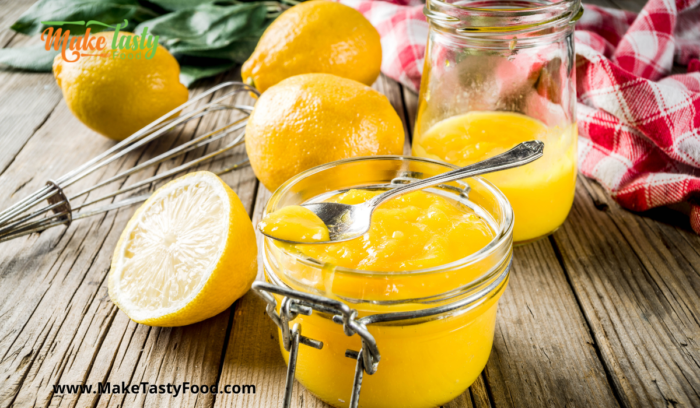 What to do with lemon curd
Use it for topping on many recipes, such as pancakes, scones, waffles, ice cream, cheesecakes, cake fillings, crepes, cookies, meringues, macarons and toast or sandwiches.
The recipe. Download a FREE recipe page to write out your recipe and file them. All one size.
More lemon recipe ideas —-> 14 Useful Lemon Dessert Recipes to use the lemon curd with.
Print
How to Make Lemon Curd
How to make lemon curd for fillings in tarts or tartlets or to use on toast for a spread. Its tasty like lemon and has a tangy flavor.
Prep Time:

15 min

Cook Time:

15 min

Total Time:

30 min

Yield:

6
Ingredients
1 Tablespoon of lemon zest
3/4 cup fresh lemon juice
1/2 cup of sugar
1/4 teaspoon of fine salt (don't use if using salted butter)
3 large eggs and 4 Eggs yolks
1 Tablespoons of unsalted butter
Instructions
In a mixing bowl whisk the eggs and yolks very well, then set aside.
In a small pot or sauce pan heat the lemon juice and zest, sugar and salt on a medium heat and stir continually until the sugar has dissolved.
Turn off the heat. Add half a cup of this sugar/lemon mixture in the egg mixture whisking all the time.
Then pour this mixture into the pan mixture stirring and whisking all the time to prevent the eggs from curdling. While turning the heat on and whisking until the mixture has thickened. Should take about 5 minutes. take off heat.
Remove from the heat and stir in the butter, until it is completely mixed.
Straining the mixture will  remove the lemon zest and any egg solids that may occur in the liquid/curd.
Poring this mixture in a bowl and covering it and refrigerating the curd until needed.
Notes
The colour of the lemon curd will depend on the yellow of the egg yolk.
Also make sure you whisk the eggs well to prevent any egg from curdling in the warm mixture.
Keywords: how to make lemon curd
You will love to use this curd in the recipe that are relevant below.
Download some FREE Printables for help in your kitchen for oven temperatures and ingredients replacements or even some lovely kitchen sayings.