Butternut Squash Stuffed and Roasted recipe with vegetables, rice, bacon and cheese. An oven roast that is a healthy side dish with a meal.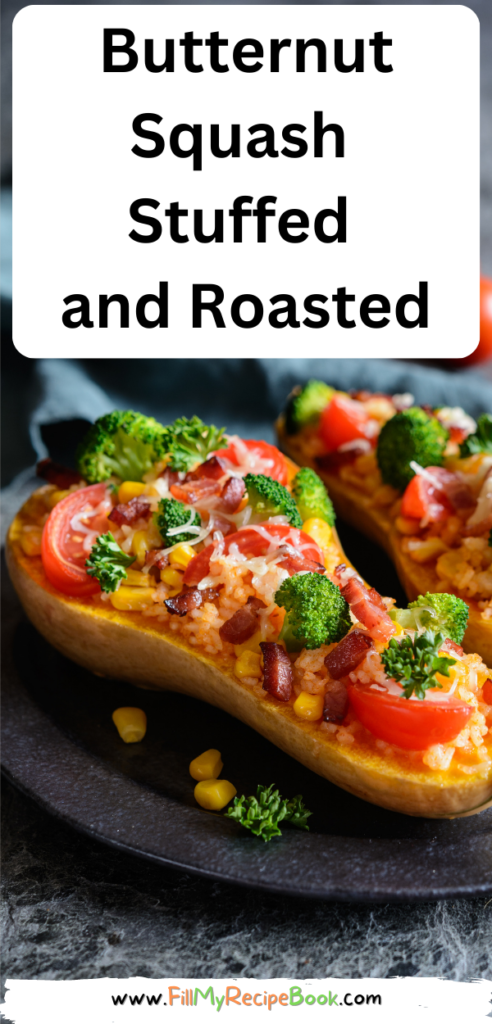 Butternut Squash Stuffed and Roasted
An amazing delicious butternut squash stuffed and roasted recipe idea to create for a vegetable filled warm side dish for a main meal. Oven baked and Roast butternut filled with rice, bacon, broccoli, tomato, cheese and corn for family of four meal. Healthy vegetable for a season of family meals such as Thanksgiving or Christmas dinner or lunch.
Is there a difference between roasting and baking squash?
There really is not much of a difference as roasting the butternut halves would require you to baste them with olive oil. Which brings them out brown and crispy. Baking or roasting will cook the butternut flesh until soft. Roasting is more a common method to obtain sweet soft vegetable to fill and grill with toppings. Amazing side dish for meals.
Why is my roasted butternut squash soggy?
If your butternut comes out soggy then maybe you used to much olive oil to baste the butternut with. Do not place oil in the sheet pan as well as basting the butternut when roasting.
Can I bake instead of roasting?
Baking or roasting can be interchangeable. Both methods use the bottom heat from your oven. Roasting is normally done for larger meats or vegetables such as the half butternut squashes side dishes. Baking is normally a term for cakes and cookies and muffins and puddings and casseroles.
Should I peel butternut squash before roasting?
It is not necessary to peel the butternut before roasting, as the peel is brushed with olive oil and when cooked is totally edible. Leaving the skin on makes it easy to scoop out of the skin, if you do not want to eat it.
Ingredients
1 whole butternut halved and seedless.
rice cooked.
corn
broccoli
small red cherry tomatoes
mozzarella cheese grated, and parmesan cheese.
bacon bits.
olive oil
salt and pepper.
Get all the amounts needed for this recipe and the instructions in the recipe attached.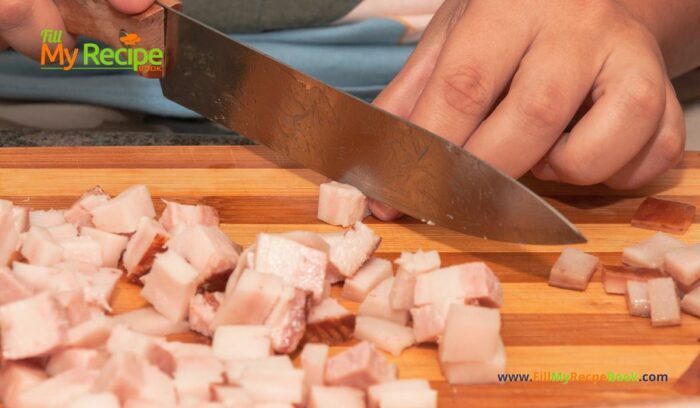 bacon bits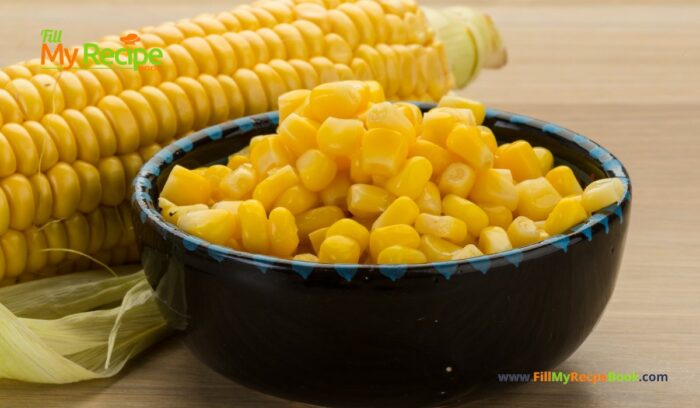 corn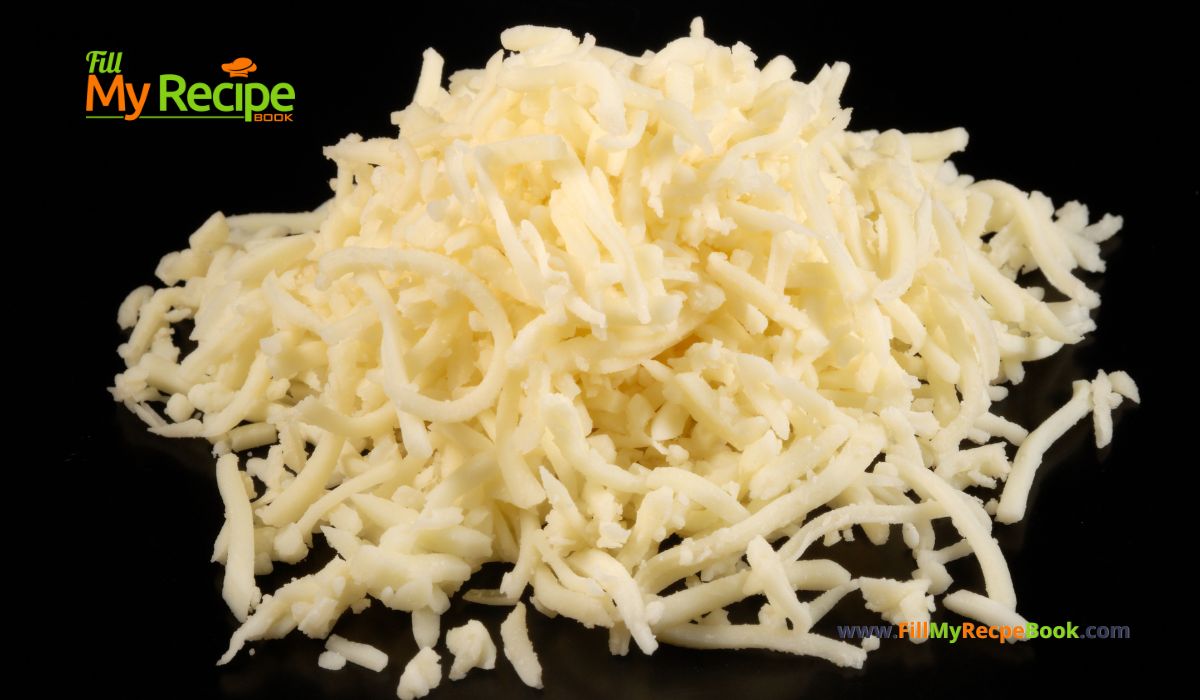 mozzarella and parmesan cheese grated.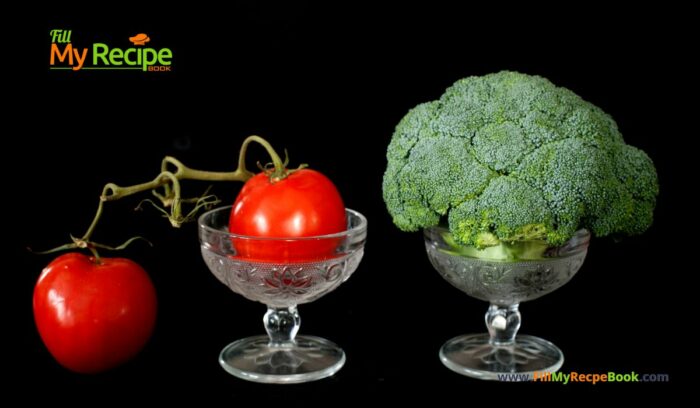 broccoli florets and cherry tomatoes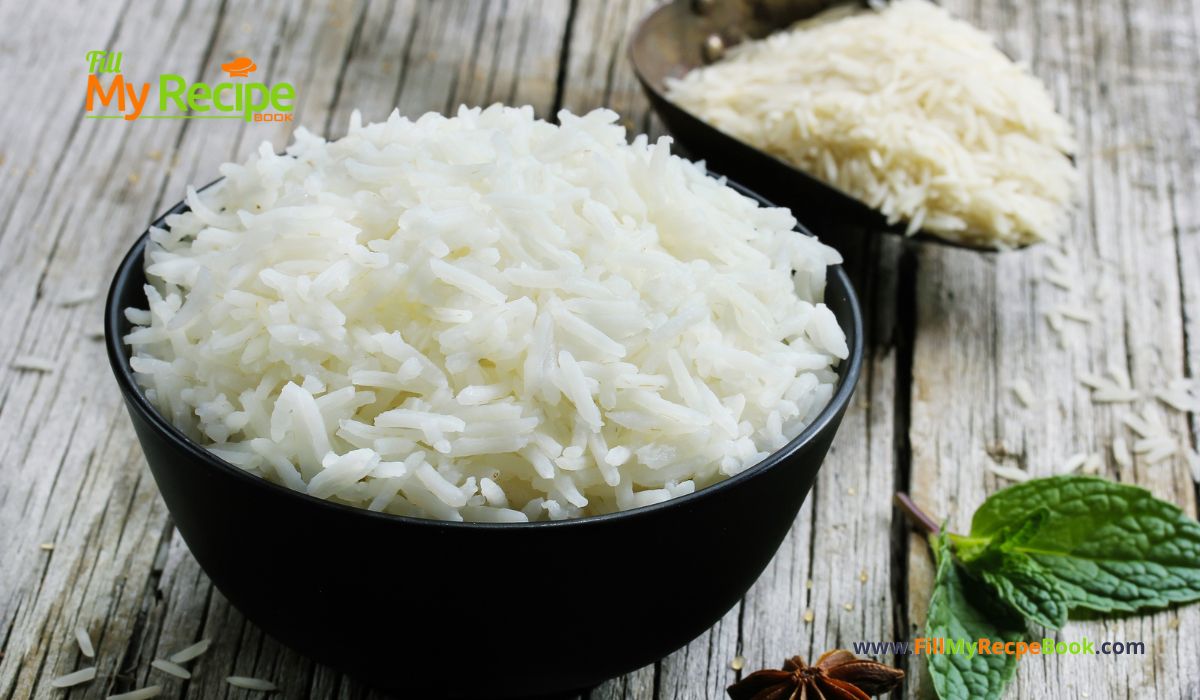 cooked rice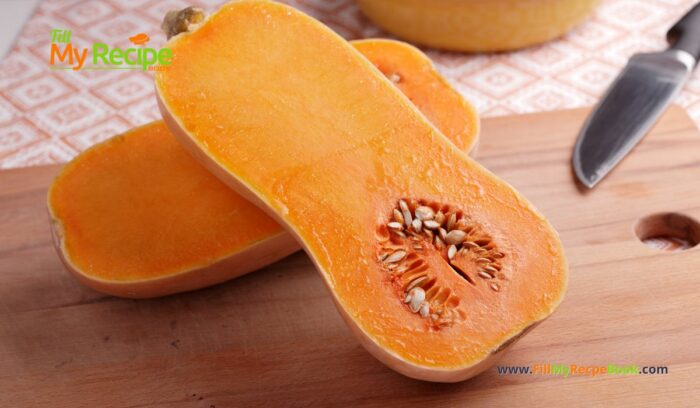 one whole butternut squash
How To
Gather all your ingredients. Preheat the oven and scoop out the seeds of the butternut. Oil it with olive oil, season with salt and pepper. Place on greased baking sheets and roast it in the oven for at least 40 minutes until cooked. Do this with the broccoli as well. Have your rice and bacon cooked.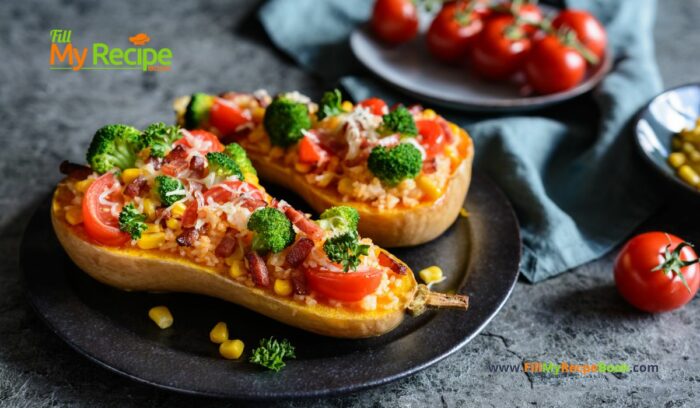 Mix in a bowl the fillings of rice, cheese, corn, tomato and cooked broccoli and half of the bacon. Then when the butternut is cooked, leave to cool a few minutes. Scooping out a little of the flesh and leaving a border of about an inch around the skin. Mix the butternut scooped out bits with the fillings and fill the inside of the butternut with them. Placing the other half of the bacon bits on the top and sprinkling the parmesan cheese over. Arranging some tomato on top as well as the broccoli.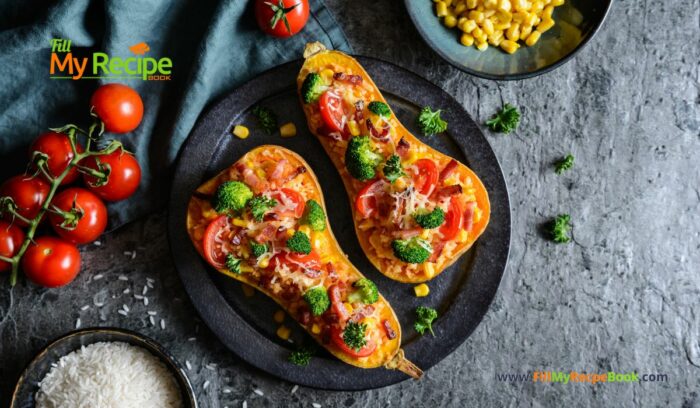 Place these stuffed butternuts in the oven and cook further for at least 15 minutes or until the cheese melts on top. Serve with a sprig or two of parsley.
Makes a delicious and filling healthy vegetable side dish to add to your main meal with meats of choice.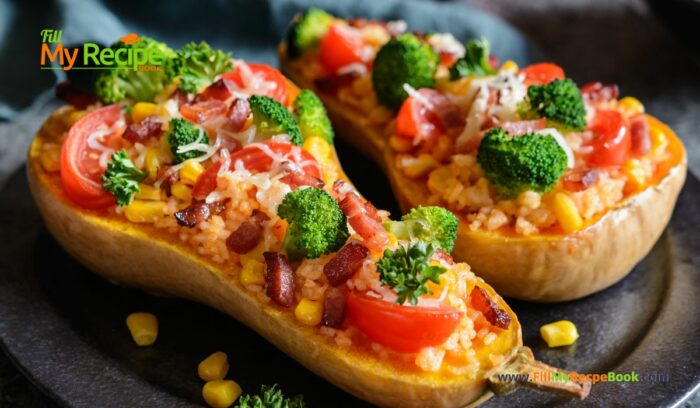 Recommendations
(click the highlighted heading for the recipe)
Some Recipe ideas that use butternut squash —-> Butternut Mash Side Dish and Butternut Squash Baby Puree and Tasty Butternut Squash Soup and Roasted Butternut Creamy Soup and Chicken Bacon Butternut Pasta Dish
Roasted vegetable recipe ideas for you to create. —-> Roasted Brussels Sprouts with Bacon and Easy Roasted Brussel Sprouts and Roasted Turmeric Cauliflower Steaks and Oven Roasted Cauliflower Florets
More ideas to make butternut roasts. —-> 10 Roasted Stuffed Butternut Recipes and 13 Scrumptious Butternut Recipes
Recipes for butternut ideas —> Butternut Squash Baby Puree and Tasty Butternut Squash Soup and Roasted Butternut Creamy Soup and Chicken Bacon Butternut Pasta Dish
Get these bargains while they last with a few Useful gizmos for the kitchen. Some interesting gizmos to help in and around the kitchen and house.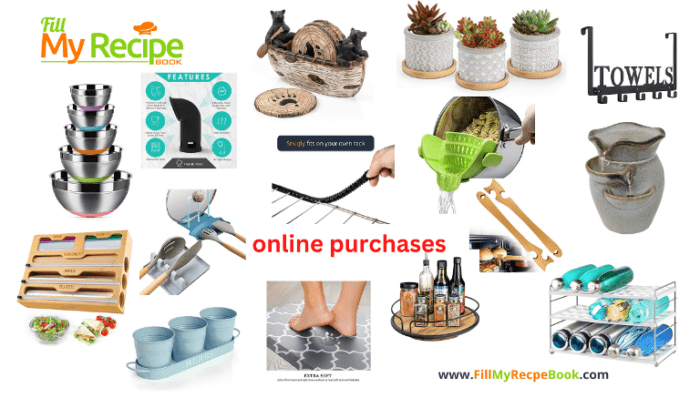 Print
Butternut Squash Stuffed and Roasted
Butternut Squash Stuffed and Roasted recipe with vegetables, rice, bacon and cheese. An oven roast that is a healthy side dish with a meal.
Author:
Prep Time:

20 min

Cook Time:

55 min

Total Time:

75 min

Yield:

4 people

Category:

vegetables, side dish

Method:

Oven Baked, roasts.

Cuisine:

South african
Ingredients
one

whole butternut squash. Cut in half.

1/2 cup

of cooked rice.

1 cup

of grated mozzarella cheese.

2 tablespoons

of parmesan cheese grated.

1/2 cup

of small florets of broccoli

4

small cherry tomatoes, halved.

1/2 cup

of corn

200 g

of bits of bacon. Cooked.
Instructions
Preheat the oven to 200 Deg. C (400 Deg. F) Grease a baking sheet and line it with wax proof paper or non stick sheets.
Cook the rice or use left over cooked rice for the stuffing. (how to cook rice not included in this recipe.)
The butternut squash should be halved length wise. Scoop out the seeds with a tablespoon.
Brush olive oil over the inside of the butternut, then salt and pepper it well.
Place the butternut upside down (inside cut side down) on the baking sheet after you have oiled it. Skin side facing up. Oil the skin lightly. Oil the broccoli florets.
Place in the oven to roast, the butternut halves with the oiled broccoli florets, for 40 minutes or until the butternut is soft.
Fry the bacon in a pan until brown.
The Stuffing
Get your cherry tomato cut into halves.
In a bowl mix the 1/2 cup of cooked rice with the roasted broccoli, corn and tomato with the mozzarella cheese and half of the bacon. Keep the parmesan and the other half of the bacon for the topping.
Filling the butternut
Once the butternut halves are roasted, take them and turn them around on a cooling rack to cool for a few minutes. 
Scoop out the inside of the flesh of the butternut with a tablespoon, leaving at least a one inch border around the skin.
Add the scooped butternut with the topping mixture. Dividing this mixture in half to fill both halves of butternut squash.
Gently fill the halves with the fillings, leaving a few cherry tomatoes on top, as well as a few broccoli and sprinkle the rest of the bacon and cheese on top of that.
Then place these stuffed butternut squashes in the warm oven for another 15 minutes at 200 De. C (400 Deg. F) until the cheese is melted on top.
Serve warm as a side dish for a meal, add some parsley for greenery as well as the broccoli and bacon bits.
Keywords: Butternut Squash Stuffed and Roasted