This Iron Rich Citrus Green Smoothie recipe packed with iron boosting ingredients for anemia and helps fight fatigue. A healthy juice drink.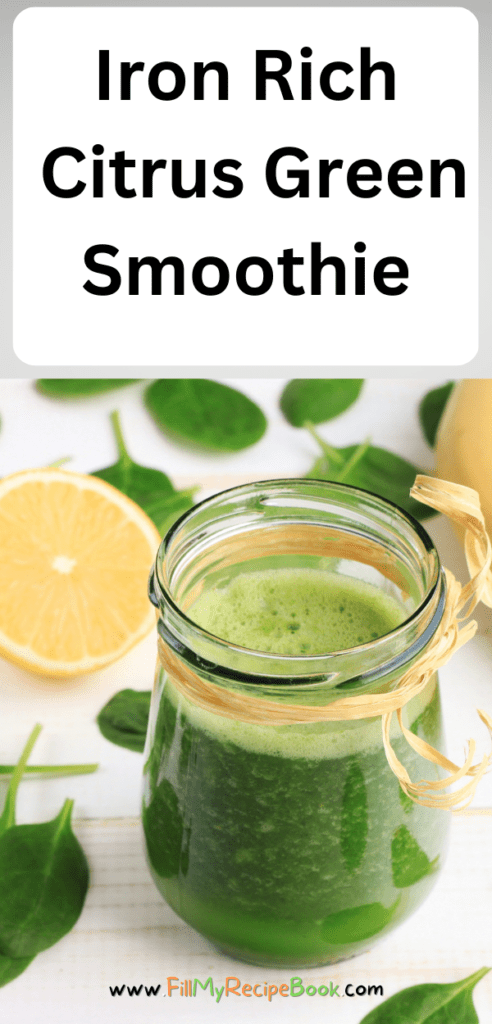 Iron Rich Citrus Green Smoothie
Smoothies and drinks are an easy way to get minerals and iron into your body to help with a few ailments. Anemia is one ailment that needs iron rich ingredients to help boost the iron intake and helps with the iron deviancy symptoms.
There are various do´s and don'ts for these smoothies. Take note of what fruits and veggies have higher iron to use in the smoothies.
Vit. C helps the absorption of iron in the blood.
What shakes are high in iron?
Prune juice.
Green juice.
Pea protein shakes.
Cocoa and beef liver smoothie.
Spinach, cashew, and raspberry smoothie.
Does smoothies help with iron?
A person may increase the iron levels in their blood by drinking smoothies and juices containing ingredients that are naturally high in iron and vitamin C. People can add fruits, vegetables, and seeds to smoothies or drink juices.
Which juice is rich in iron for anemia?
Juices like prune juice, beetroot juice, pumpkin juice and spinach juice are rich plant-based iron sources. They are also a powerhouse of various vitamins and minerals, which increase your body's healthy iron levels.
What can I drink to build up my iron?
Iron-rich drinks include apple juice, apricot nectar, beef broth, beet juice, cocoa using natural cocoa powder, "green" smoothies, orange juice, pea protein smoothies, prune juice, tomato juice, and spinach juice.
Ingredients
These are some of the ingredients needed for this healthy iron rich smoothie. Get the exact measurements and complete ingredients from the recipe attached.
oranges and juice
pineapple
lemon juice
kale or spinach
banana
and more in the recipe attached.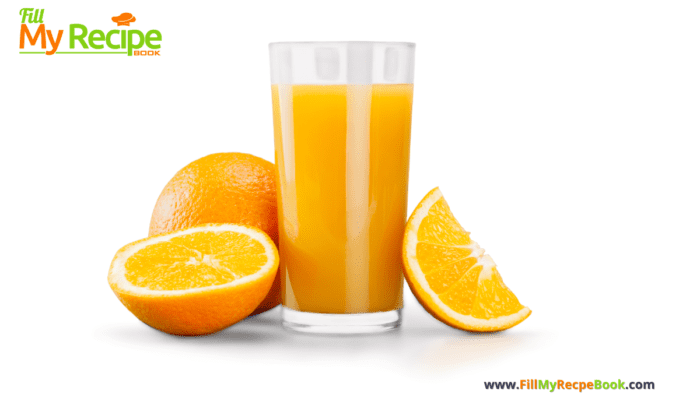 Oranges and orange juice.
chopped or frozen pineapple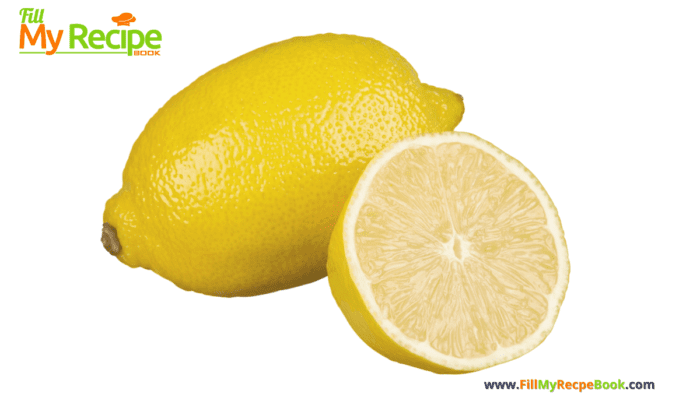 Lemon for juice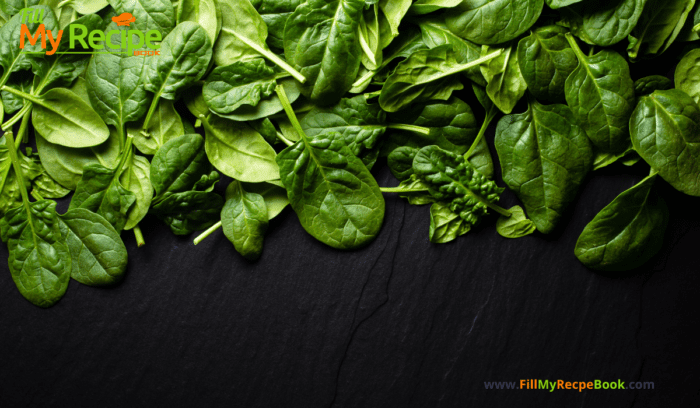 Spinach or baby spinach or kale.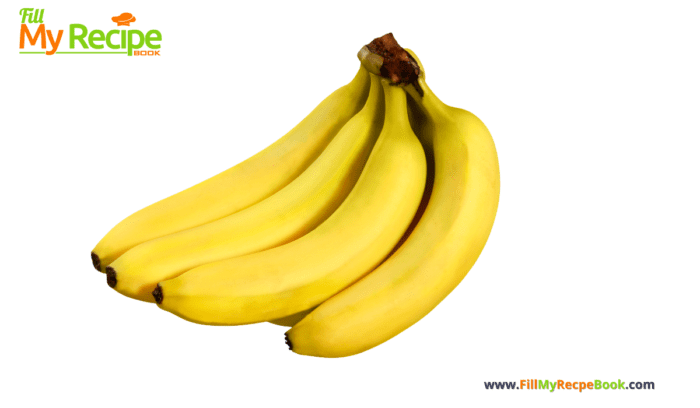 small Banana
How To
Firstly clean and wash the vegetables and fruits. Even have them previously chopped and put in a freezer bag for smoothies. Add the spinach or kale leaves then the orange and lemon and banana. This way the harder ingredients get blended easier. Once they are in add the liquids. Increase blend rate until smooth. (please see the instructions on the recipe attached.)
Easy to blend at home or at the office. Get these online purchases for blenders.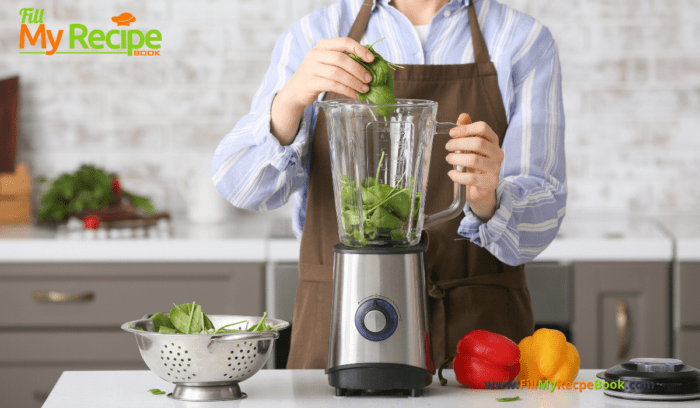 Adding various fruits will add sweetness or if you don't have pineapple then use mango or apples.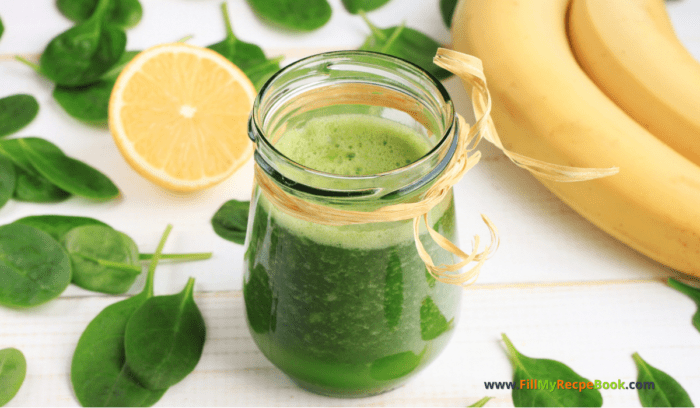 A healthy spinach and orange smoothie for your health and rich in iron to help with your anemia.
Great for a breakfast or a drink and snack for any time of the day.
Recommendation.
(click on the highlighted heading for the recipe)
More smoothie recipes to create —-> Healthy Gut Soothing Turmeric Smoothie and Chocolate Banana Breakfast Smoothie and Green Smoothie for Anemia and Strawberry Banana Smoothie for Anemia and Healthy Berry Bliss Smoothie and Vegan Chocolate Raspberry Smoothie Bowl
Ideas to create a healthy breakfast —-> 14 Healthy Smoothie Recipes
Print
Iron Rich Citrus Green Smoothie
This Iron Rich Citrus Green Smoothie recipe packed with iron boosting ingredients for anemia and helps fight fatigue. A healthy juice drink.
Author:
Prep Time:

5 min

Cook Time:

5 min blend

Total Time:

10 min

Yield:

1

Category:

Breakfast, drinks, snack, smoothie

Method:

no bake

Cuisine:

american
Ingredients
2 cups

of fresh chopped spinach or kale.

1/2

ripe banana (fresh or frozen)

1

orange peeled (make it

2

one

for juicing)

1/2 cup

of orange juice (Chilled)

1

lemon juiced

1 cup

of pineapple pieces crushed or frozen

1 cup

of chilled or iced water. (for a chilled smoothie optional.)
Instructions
In a blender add the ingredients. Firstly the spinach and then the orange, pineapple and banana. Then the liquids such as the orange juice and lemon juice and iced water. (you can use less iced water if you do not want your smoothie to be liquidly, its optional) even add some ice cubes if you require a more chilled smoothie. 
These fruits can be frozen before hand and placed in individual zip lock bags in the freezer. For a quick breakfast or snack during the day. This will make the smoothie nice and chilled.
Start blending on low until the spinach and other ingredients have started blending nicely then increase the speed for about a minute or two. Until all the ingredients are blended well.
Serve in a large glass and enjoy.
Notes
Substitutions.
You can use coconut water or coconut milk instead of the plain water.
The spinach can be replaced by kale.
Use mango instead of pineapple if desired. Even apple will sweeten it up. 
Lemon is totally optional and leave out if you prefer. If you want the mixture to be sweeter then use more orange juice or a tablespoon of Honey.
Add in any nuts or hemp seeds. 
Keywords: Iron Rich Citrus Green Smoothie for anemia
Purchase these few applicances to make smoothies at home or at work.
You would need these 9 Essentials to make a Smoothie. Purchase these recommendations online to clean, cut and blend a healthy smoothie.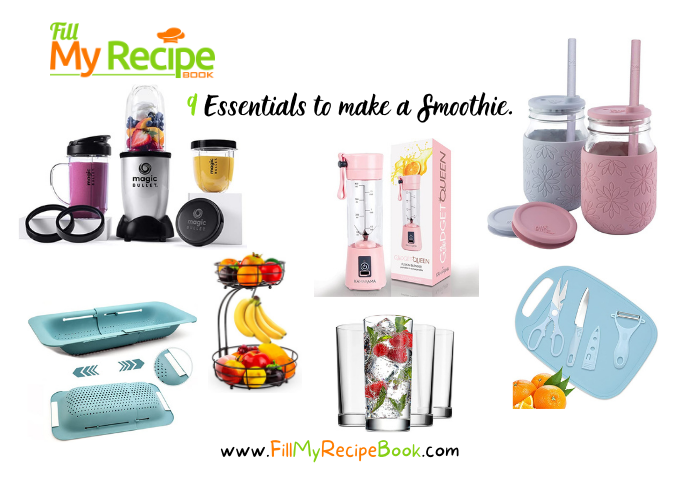 This post may contain affiliate links, where we earn from qualifying purchases. See more details in the policy page. Does not effect your purchase cost.