14 easy chicken meal baked recipes ideas such as casseroles, grilled dishes for lunch or supper meals and topped with cheese and baked.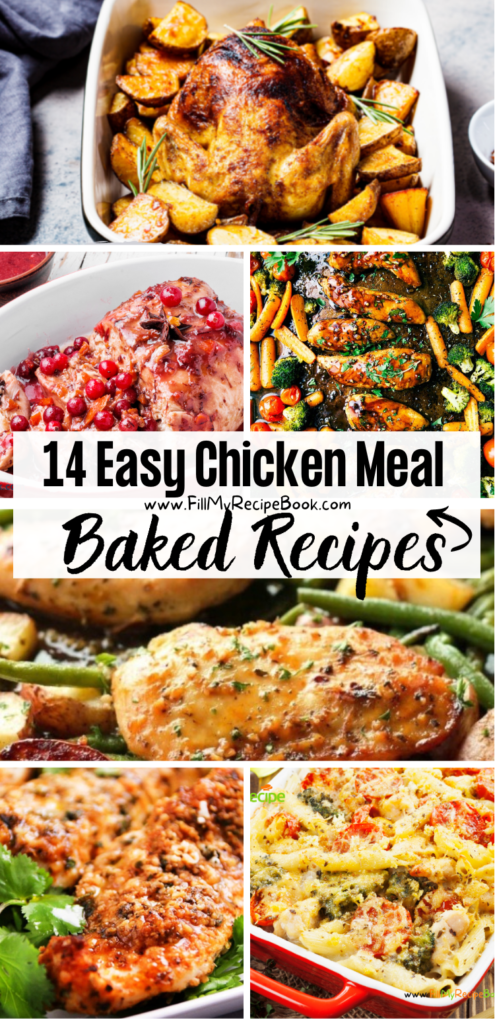 14 Easy Chicken Meal Baked Recipes
Sharing easy chicken meal baked recipes ideas for you to create. They are so easy to make for supper or lunches and for large family meals and delicious.
(click the highlighted heading or image for the recipe)
Creamy Chicken & Broccoli Pasta Casserole
Creamy Chicken & Broccoli Pasta Casserole dish with sauté mushroom and bacon. Mixed and baked with cheddar cheese and herbs and spices.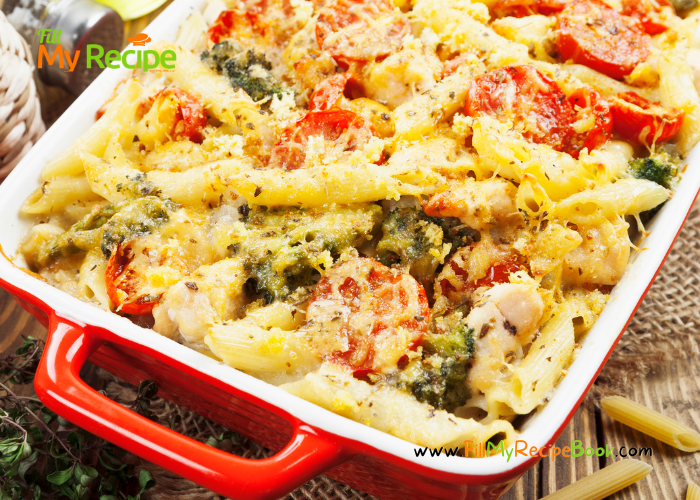 Apple & Cranberry Stuffed Chicken Breasts
A fall recipe with chicken breast grilled and stuffed with apples and cranberries then baked.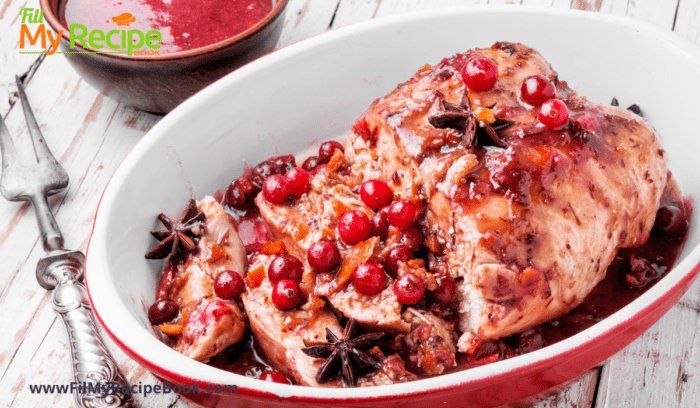 Chicken Mushroom Bake, a simple and quick supper dish to make for the busy person. Makes a wonderful tasty rich chicken dish.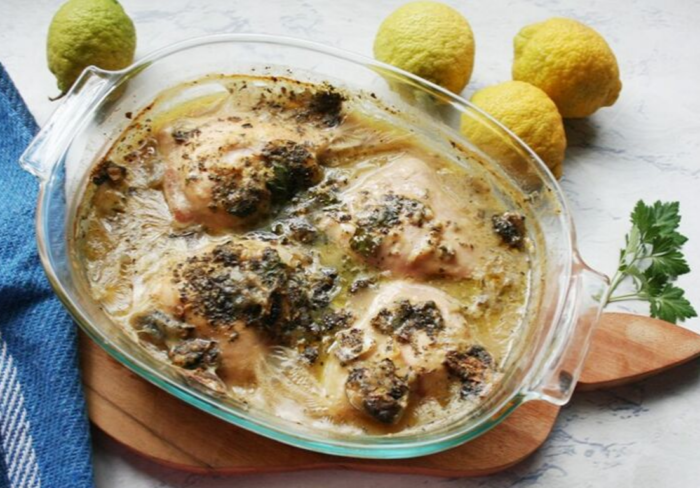 Baked Parmesan Chicken with Garlic & Mayo
Baked Parmesan Chicken with Garlic & Mayo. Makes a great tasting dish with rich flavor of the mayonnaise and parmesan mixture baked.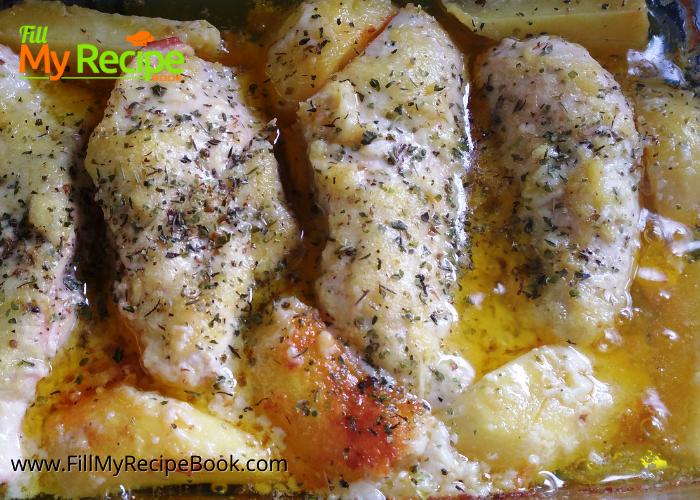 Sunday Roasted Chicken and Potato's
A lunch for Thanksgiving or Christmas with roasted chicken and potato's, vegetables. Make it a family Sunday meal as well.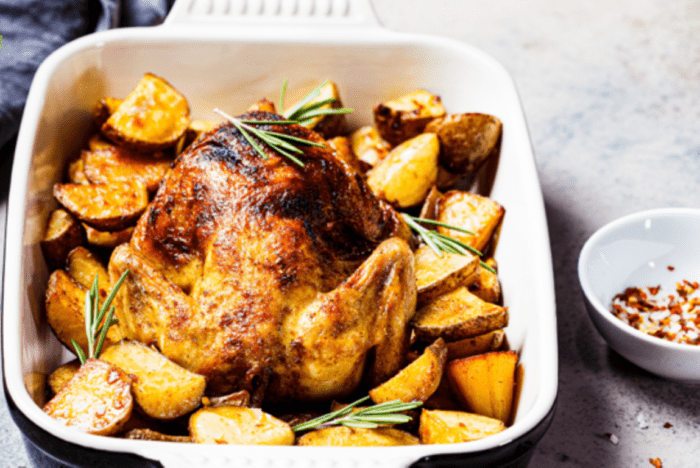 Creamy Chicken and Veggie Pie. A pastry pie with left overs. Here you can use your chicken and veggies to make a scrumptious creamy Pie.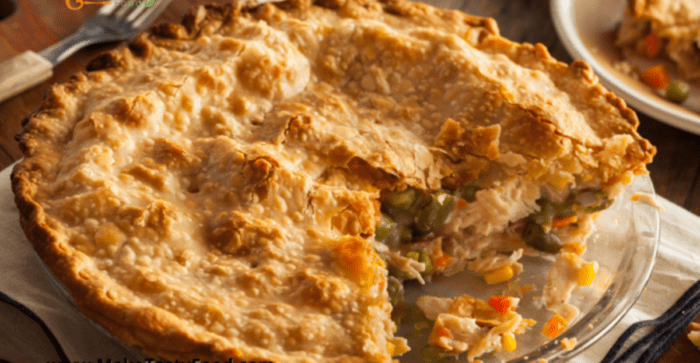 One pan honey garlic chicken and vegetables
This one pan chicken dinner has the most delicious honey garlic glazed chicken alongside tenderly roasted potatoes and green beans.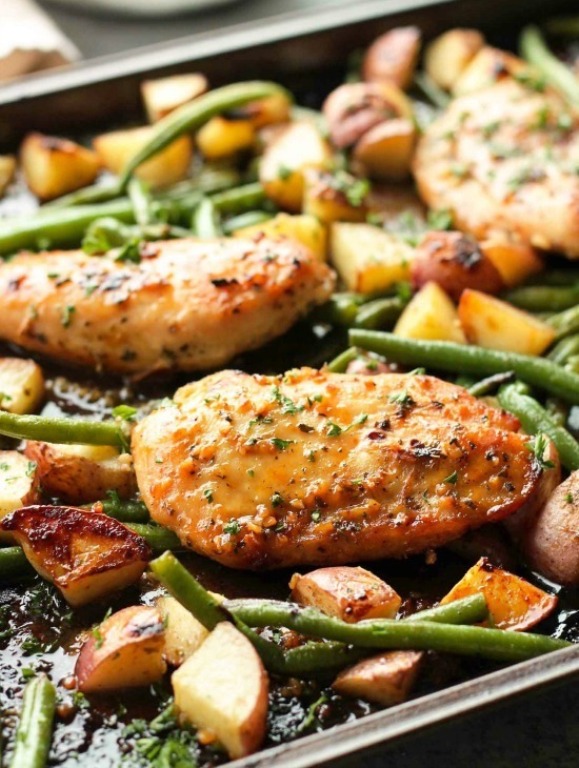 Loaded chicken and potatoes casserole
Everyone in my house loved it and had seconds even one of them wanted thirds. This one dish meal is packed full of savory taste.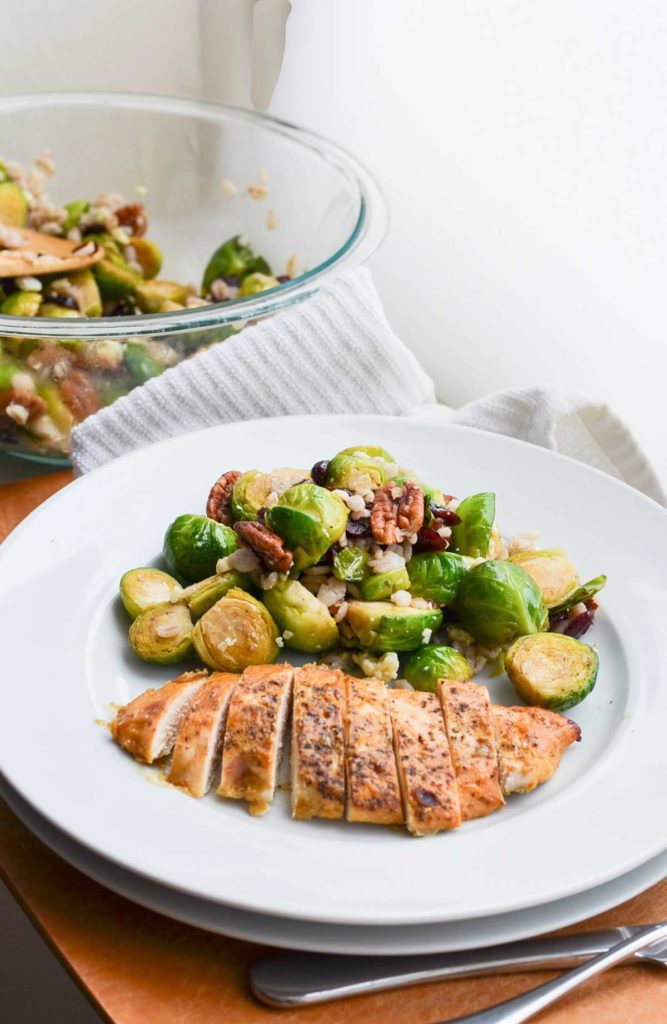 These baked chicken tenders are coated in a deliciously savory crust, yet have zero breading, which makes for an awesomely low carb meal.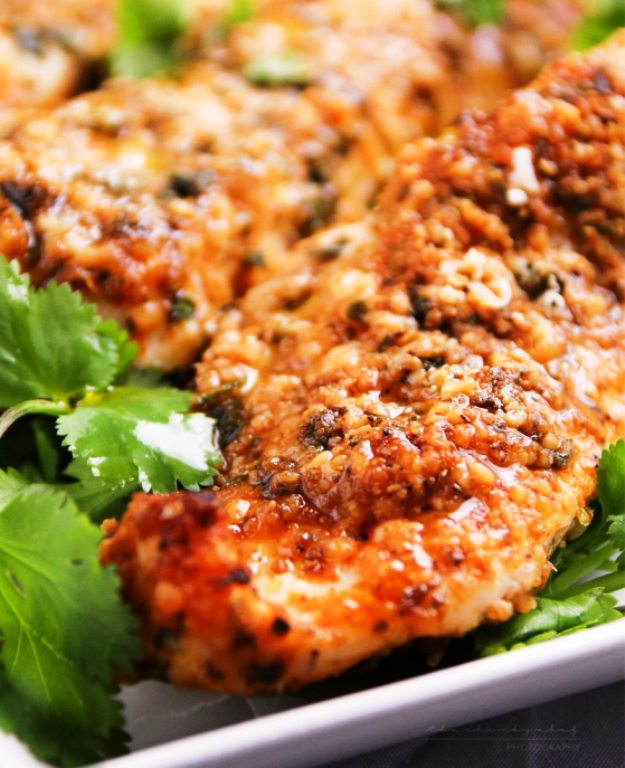 Sweet and salty baked chicken legs with a hint of garlic
This simple 5 ingredient recipe makes The Best Baked Chicken Legs I have ever had in my whole life.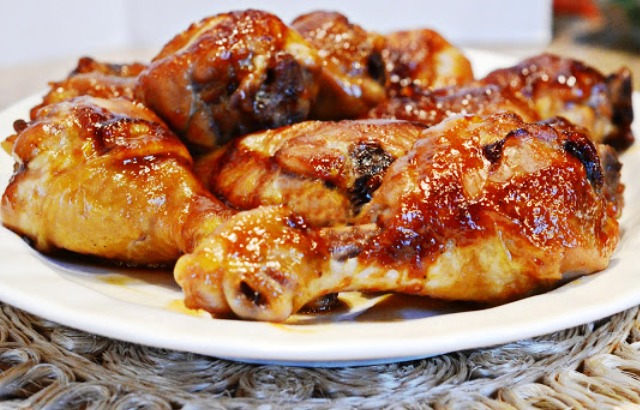 Broccoli cheese chicken bake recipe
With just 4 ingredient this broccoli cheese chicken bake recipe brings all the delicious flavor of comfort food into a dinner.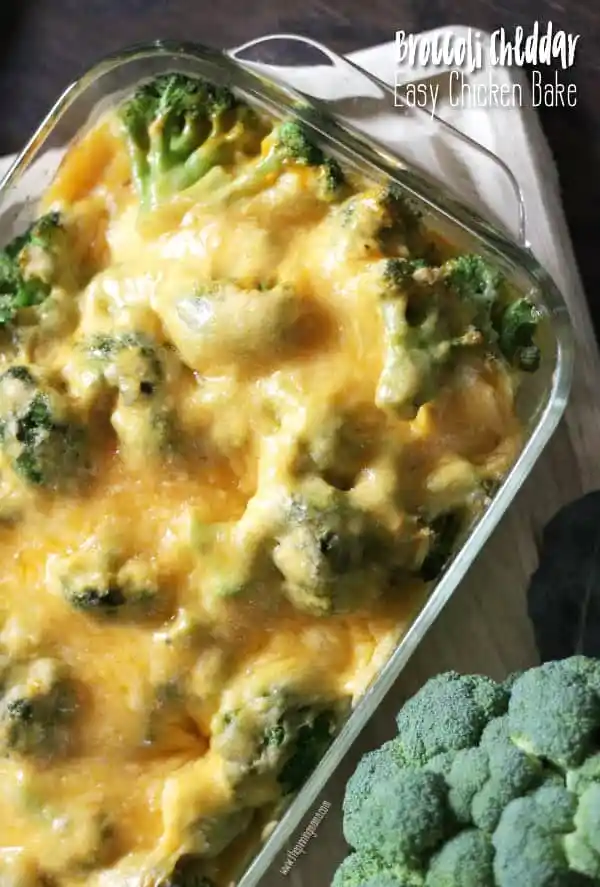 Sweet balsamic chicken and veggies
Sweet Balsamic chicken and veggies made in one pan.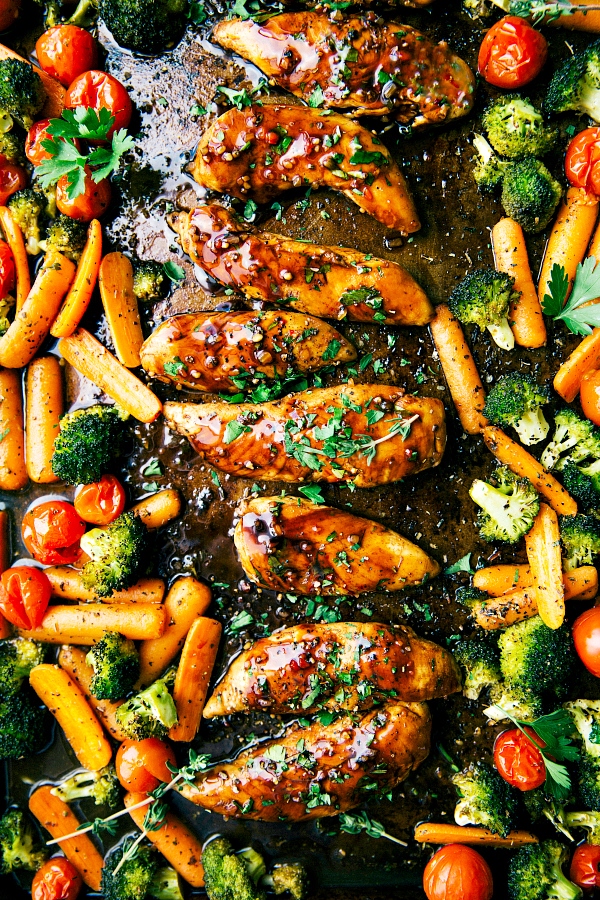 Easy bbq bacon chicken dinner.
Bacon lovers will go crazy over this easy Bacon bbq chicken recipe. Layers of delicious cheese, BBQ sauce and bacon make this chicken a great dinner idea.