16 mushroom inspired recipes such as stuffed mushrooms for starters or in meal or a quiche. A warm soup, braaied and grilled kebabs, tasty.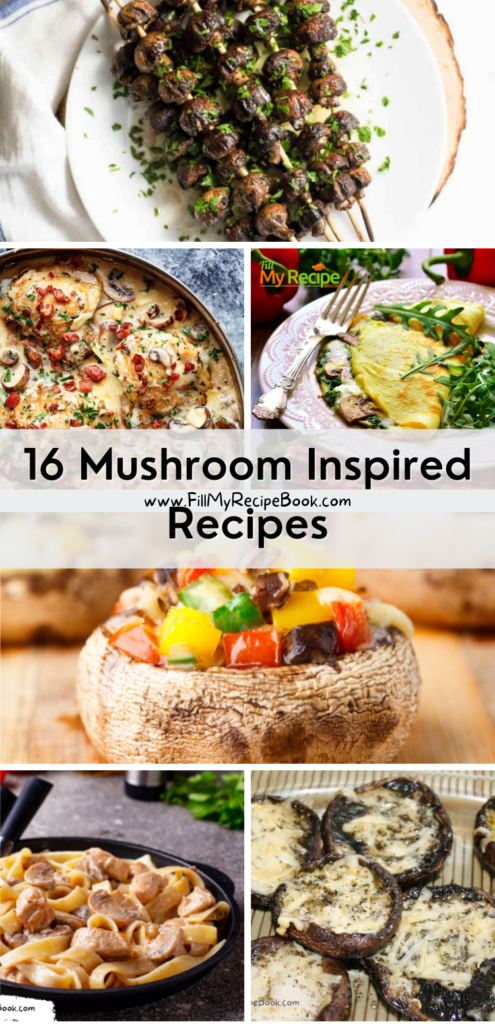 16 Mushroom Inspired Recipes
Mushrooms make the meal and they are very healthy for you. Portabella mushrooms especially.
They make a vegetarian or vegan dish special. Many ways to use mushrooms in you meals examples in this post.
(click on the highlighted headings or the images for your recipe)
Braai or Grill Stuffed Portabella Mushrooms
How to Braai or Grill Stuffed Portabella Mushrooms on a fire. Make this warm side dish recipe in an oven or on the grill or braai.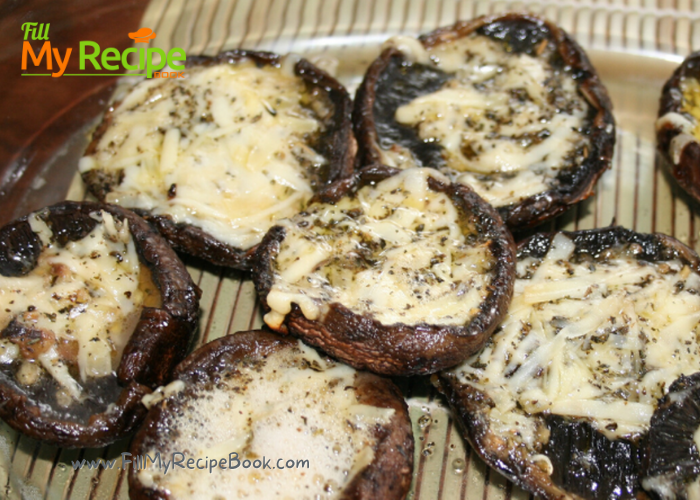 One Pot Pasta with Chicken & Mushrooms
One Pot Pasta with Chicken & Mushrooms recipe. Chicken pieces sautéed with onion, garlic and mushrooms, tagliatelle pasta and coconut milk.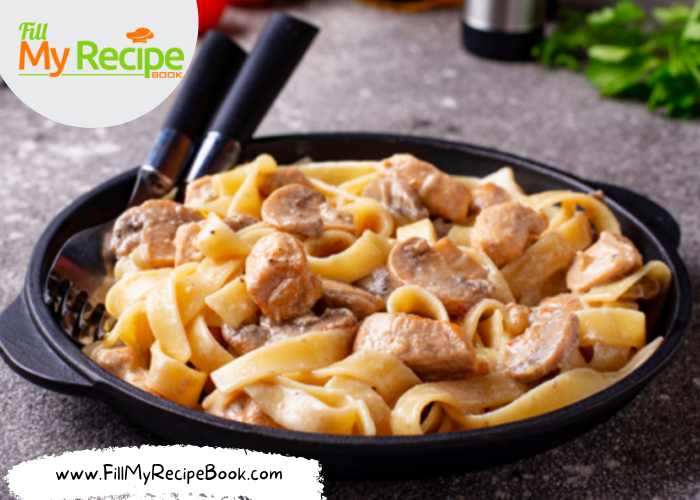 Easy Stuffed Portabella Pizza topping is quick easy light meal grilled in a few minutes which is a versatile side dish and mini pizza.(LC,GF)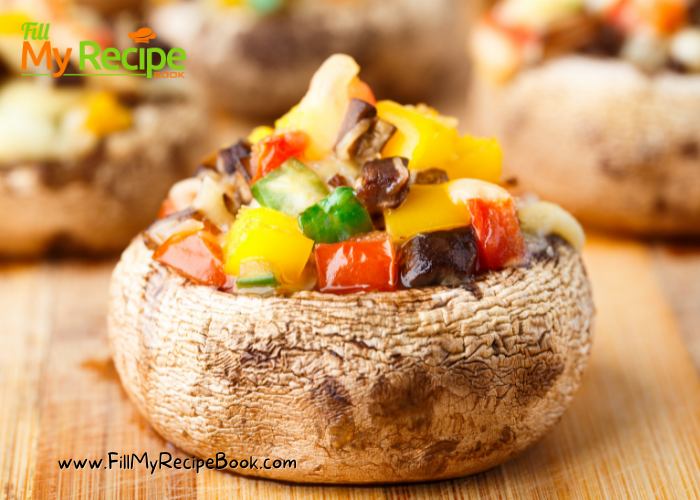 Healthy Mushroom and Spinach Omelet
Healthy Mushroom and Spinach Omelet. A breakfast meal made with healthy ingredients such as spinach and mushrooms and cheese.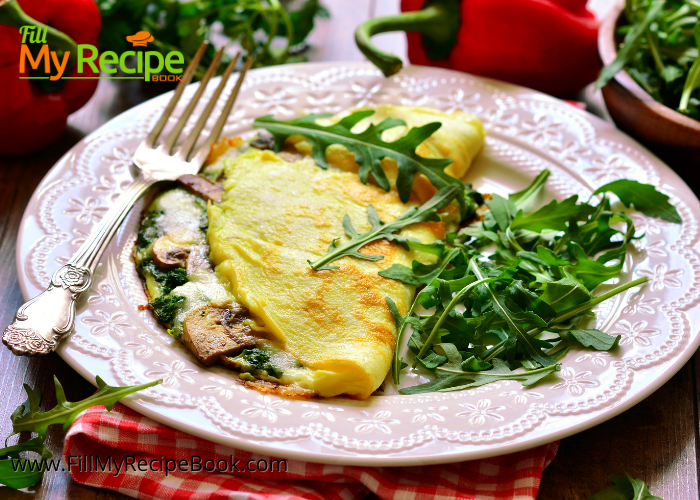 Chicken Mushroom Bake, a 2 ingredient quick supper dish for the busy person. Fill the casserole dish and bake for a tasty rich chicken dish.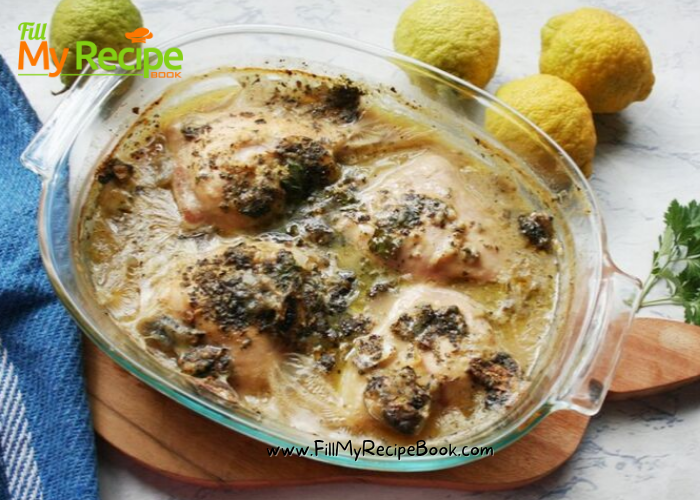 Easy Spinach Mushroom and Feta Quiche
Easy Spinach Mushroom and Feta Quiche that has a spinach base, and using a few ingredients but is a tasty quiche to have for a savory treat. (quiche in process)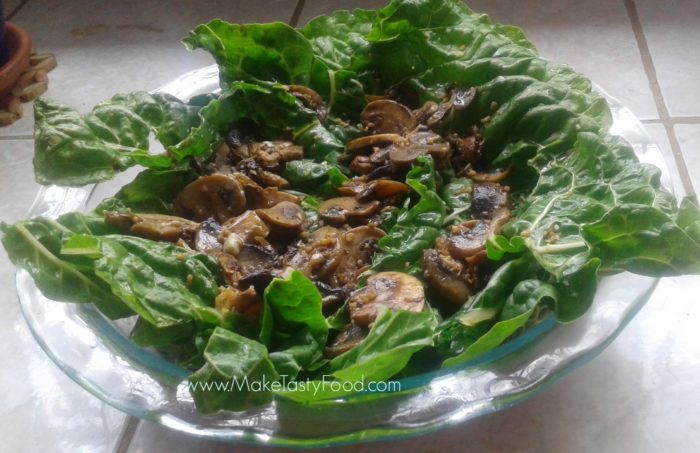 Sauteed Mushrooms are a staple around here adding rich deep flavor to steak dinners and delicious alongside roast chicken dishes. They're the perfect addition to soups, stews and even cooked rice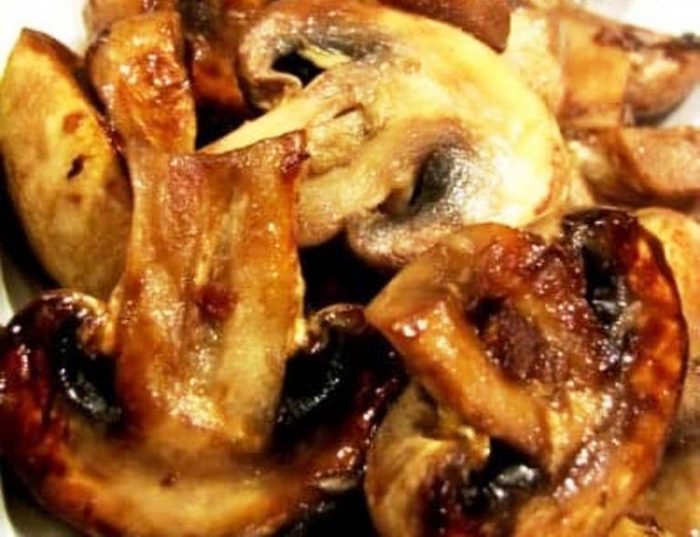 Just because a meal is vegetarian or vegan, doesn't mean it lacks flavor! This mushroom stroganoff is packed full of flavor, and it is super easy to make!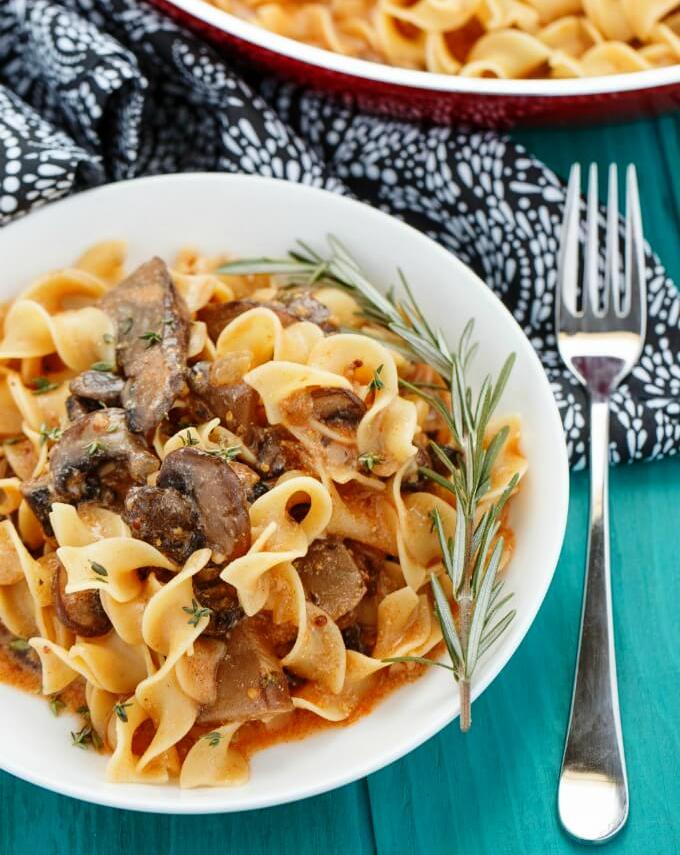 Stuffed mushrooms are delicious and bite size
One of my favorite finger foods to grab at a party are stuffed mushrooms.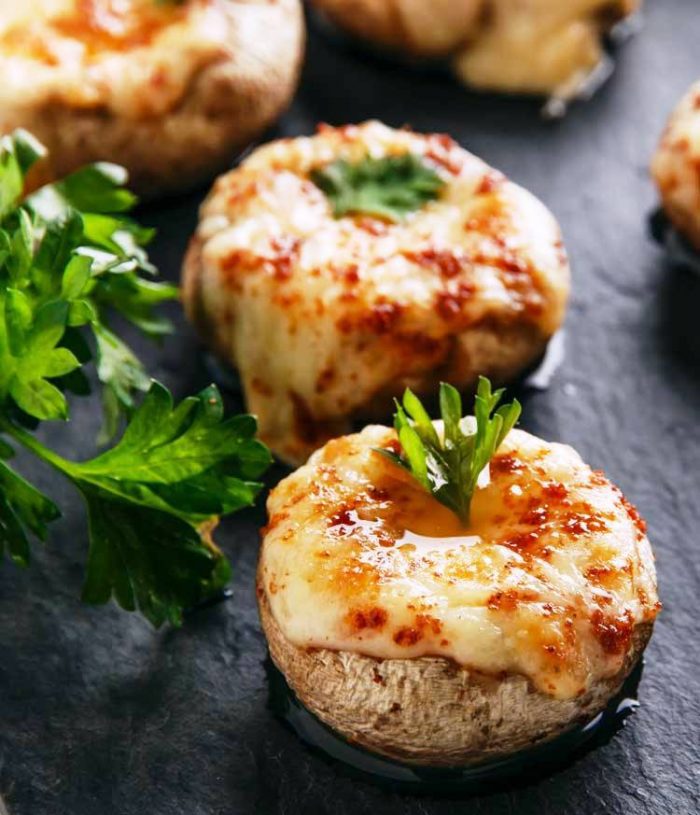 Caprese stuffed garlic butter portobellos
Garlic butter mushrooms would have to be one of the best inventions by man and pairing them with classic Caprese flavours IN these Caprese Stuffed Portobello Mushrooms creates the best of both worlds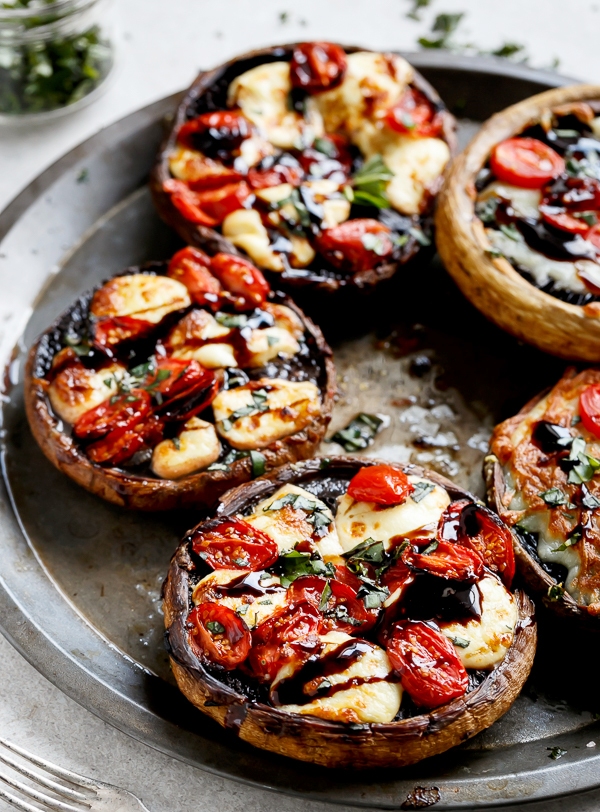 Bacon and parmesan stuffed mushrooms
Bacon and Parmesan Stuffed Mushrooms – beautiful cremini mushrooms are stuffed with crispy, salty and delicious bacon and Parmesan cheese then roasted to perfection.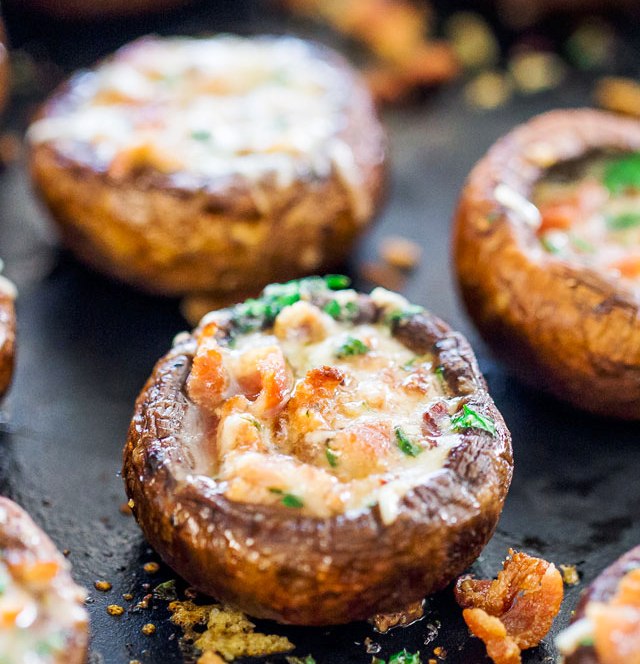 Shrimp stuffed portobello mushrooms
Shrimp Stuffed Portobello Mushrooms that are ready in just 30 minutes! These stuffed mushrooms are loaded with so much flavor, easy to make, bikini friendly, and make the perfect summer meal!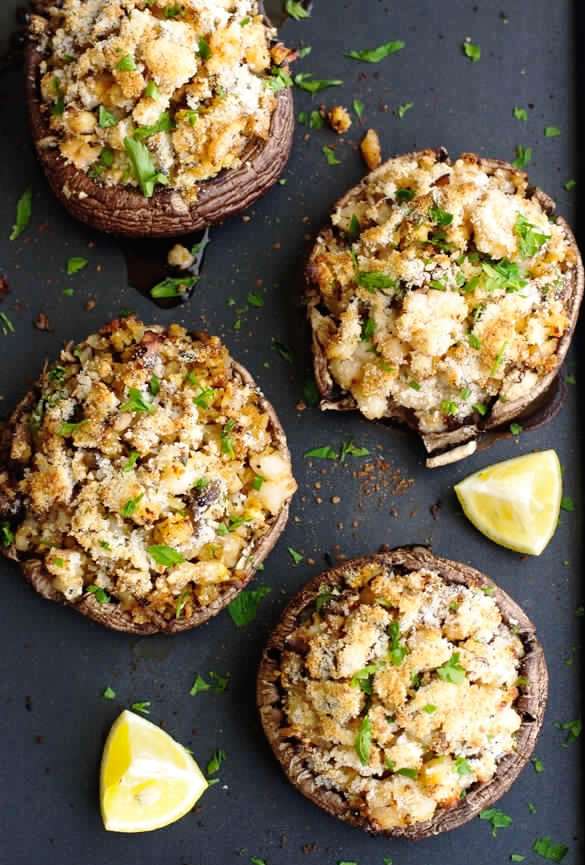 Creamy garlic parmesan mushroom chicken & bacon
Golden, crispy skinned and juicy bone-in baked chicken thighs with tender cremini mushrooms and crispy fried bacon pieces, simmered in a garlic parmesan cream sauce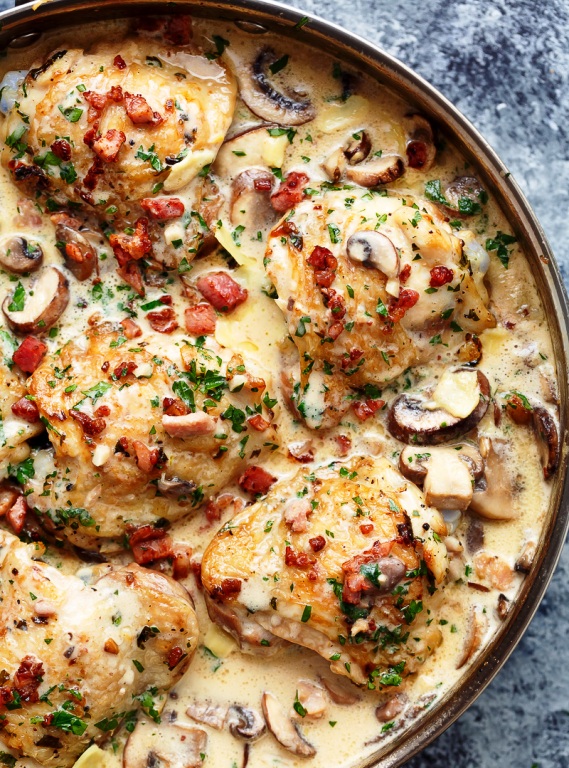 Hungarian mushroom soup with fresh dill 
This Hungarian Mushroom Soup with Fresh Dill is rich, with hints of smokiness and a great umami flavor. It's the perfect bowl of soup to warm up with this season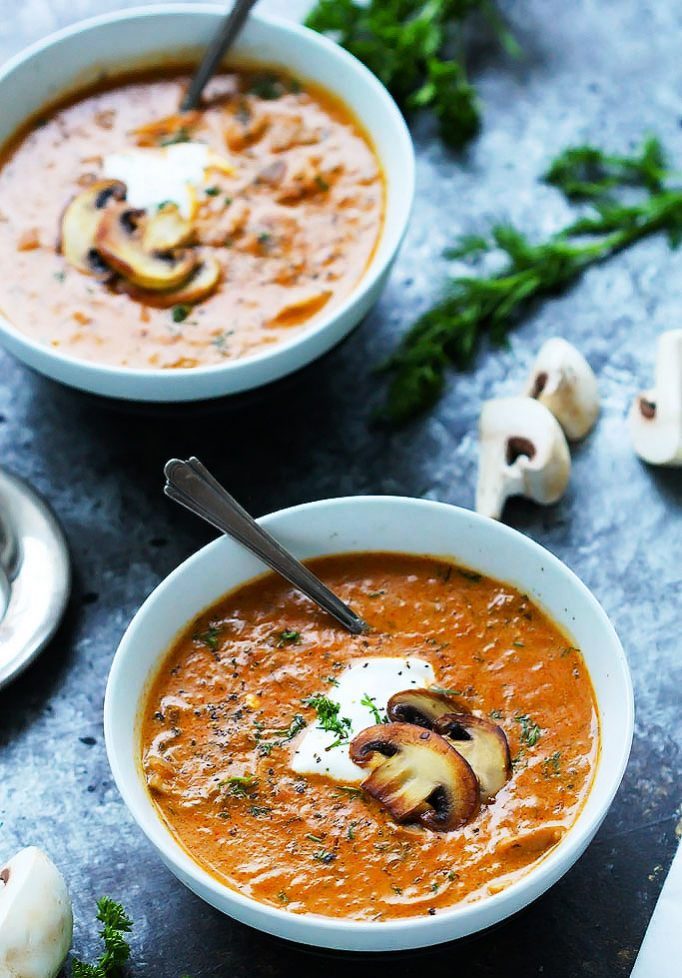 Cheesy shrimp and mushroom stuffed peppers
These Shrimp Stuffed Peppers with Rice make a fun and super easy dinner recipe that your entire family will love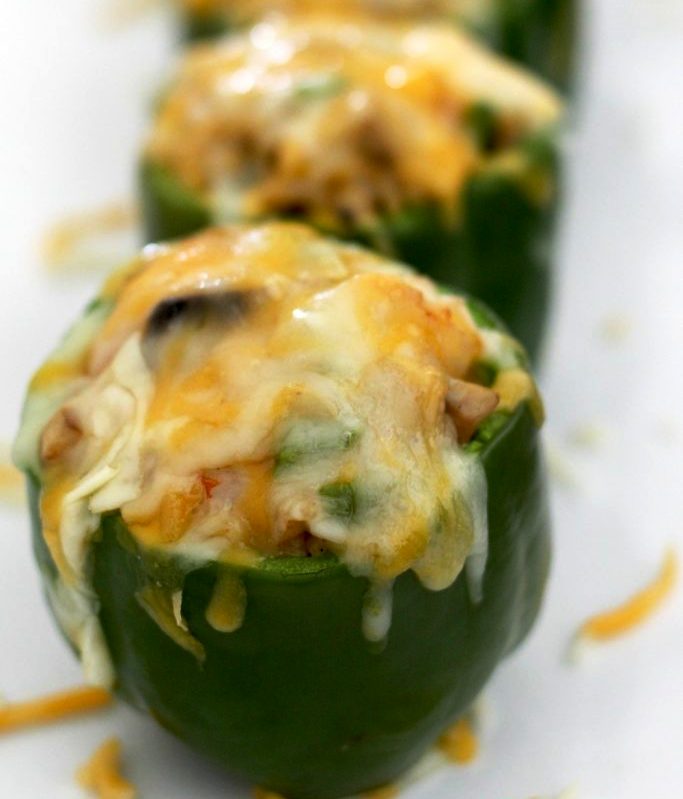 Grilled mushrooms with herbed brown butter sauce 
These grilled mushrooms with herbed brown butter sauce are the perfect side dish for that barbecue chicken and macaroni and cheese