11 easy fridge tarts that are full of flavor with various fillings. No Bake recipes with coconut or pineapple, chocolate and peppermint.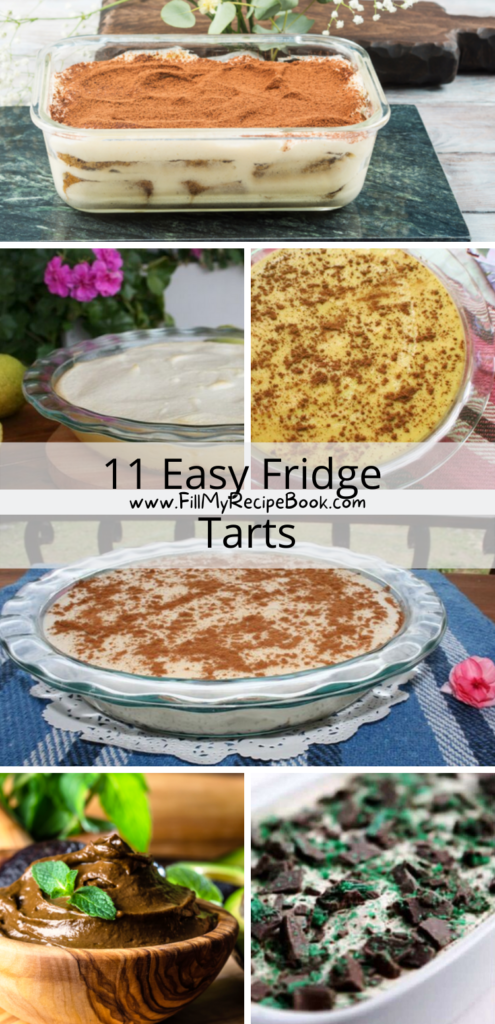 11 Easy Fridge Tarts Recipes
We have selected a few recipes for you to choose from and images with links to get the recipes and make them.
Who doesn't love a fridge tart? They are simply delicious and have various flavors and fillings. These bring back memories.
A marshmallow tart or a chocolate peppermint tart to die for. Not to forget the coconut cream pie or the pineapple tart. Chocolate mousse and even make the No Bake Eclair tart for a difference and serve for the family or some guests with coffee or tea. Try the lemon meringue and milk tart as well. enjoy
Tasty No Bake Tiramisu Tart. An Italian cousin but similar to South African fridge tart, that is layered with biscuit and a creamy filling.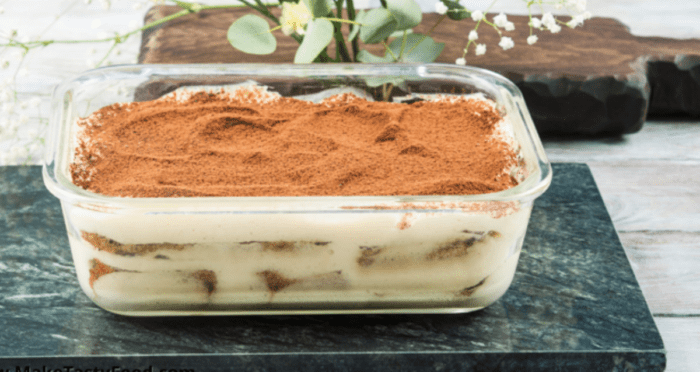 Blissful No Bake Custard Milk Tart
A homemade blissful no bake custard milk tart, an easy recipe. This versatile recipe can be made as a trifle as well, so tasty and made with biscuit base.
You could make this as a large fridge tart, or as I've done here as a layered dessert which makes it a little more chic as well. The finished tart has the texture of a no bake cheesecake.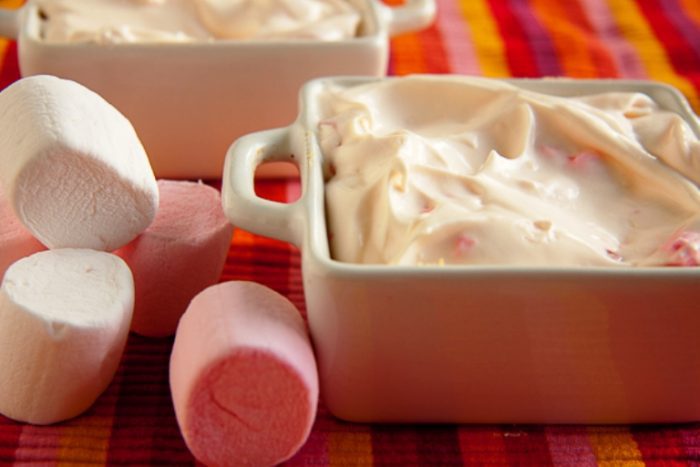 Lemon Meringue Tart. Filled with biscuit base, condensed milk and fresh squeezed organic lemon juice and decorated with whisked egg white.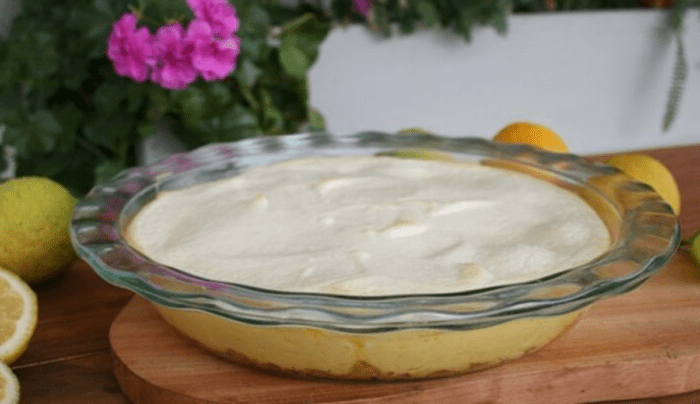 Healthy Chocolate Avocado Mousse
Healthy Chocolate Avocado Mousse. A healthy alternative for a chocolate mousse made with coconut milk and honey as a sweetener.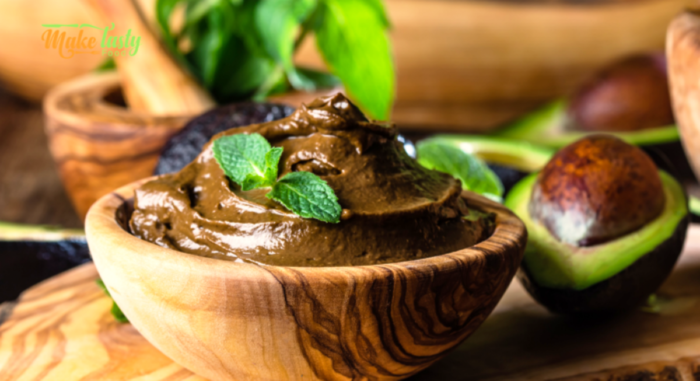 Homemade Milk tart not baked, made with biscuit base with butter and cinnamon, is so yummy for a dessert or tea time treat.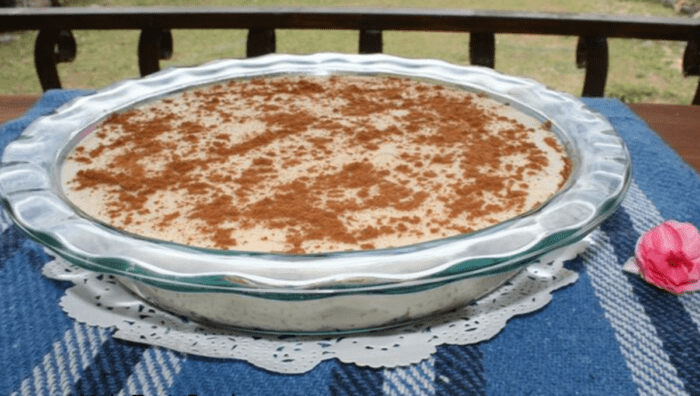 A typical South African dessert the Peppermint Crisp Fridge Tart is incredibly rich and decadent, but hugely popular all the same. It must also be one of the easiest pudding recipes on the planet.
this S'mores Tart is nowhere near as complicated as it looks to make either. In fact, it takes less than 30 minutes and you don't even have to switch your oven on.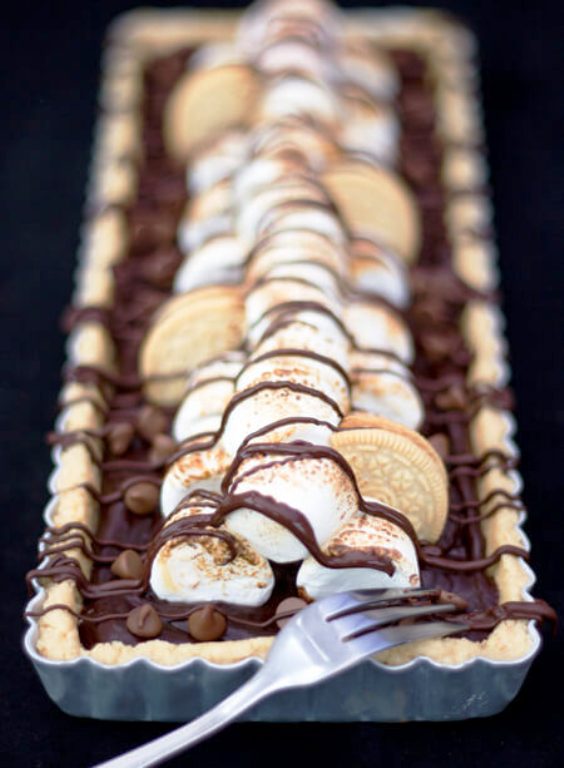 This Easy No-Bake Eclair Cake is not only simple to make but it is absolutely scrumptious. Absolutely no stovetop or oven is needed
Recommendations
(click the highlighted heading for the recipe)
A few fridge tarts or desserts to keep chilled —-> Marshmallow Fridge Cake Biscuits and Simple Fruit Skewers Appetizers and Raspberry White Chocolate Truffles and Tasty No Bake Tiramisu Tart and Chocolate and Peanut Butter Balls and Peanut Butter Caramel Brownies and Healthy Chocolate Avocado Mousse and Blissful No Bake Custard Milk Tart and Chocolate Raspberry Cheesecake Parfait and Tasty Syrupy KoekSisters and Best Homemade Milk Tart and a few different Easy No Bake Truffles Recipes
Go view more No Bake Desserts as well.