Homemade Lunch Rolls. These homemade rolls or buns can be baked to use for a hamburger or a starter for a lunch.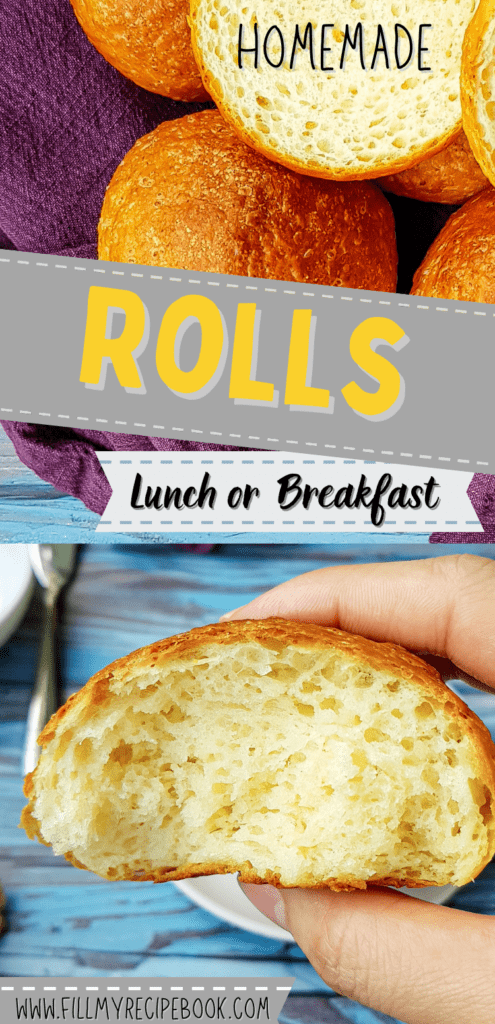 Get together the ingredients for these rolls as per photo below. Read all about it on the recipe below for printing or saving.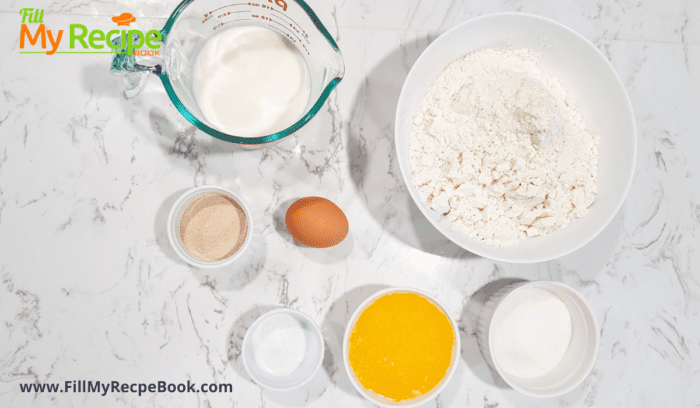 Mixing the dough in a mixer with a dough hook.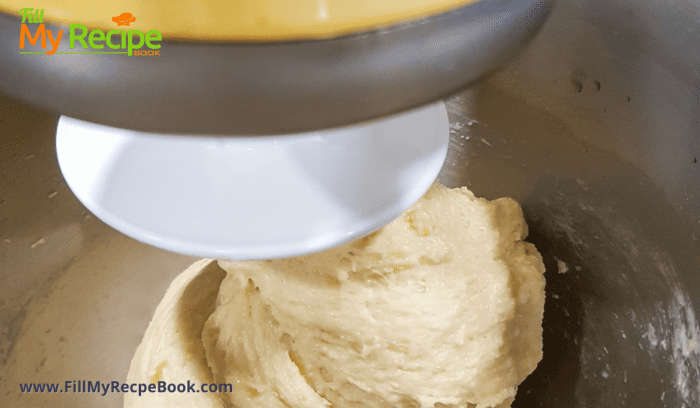 Once ready flour a surface and empty out the dough from the mixer to knead by hand.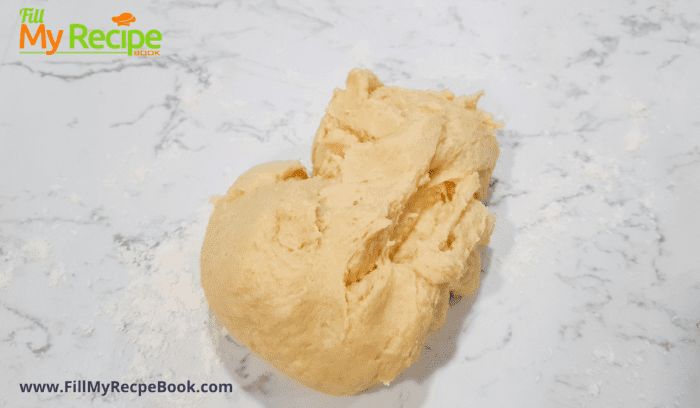 According to the instructions do the kneading by hand and folding.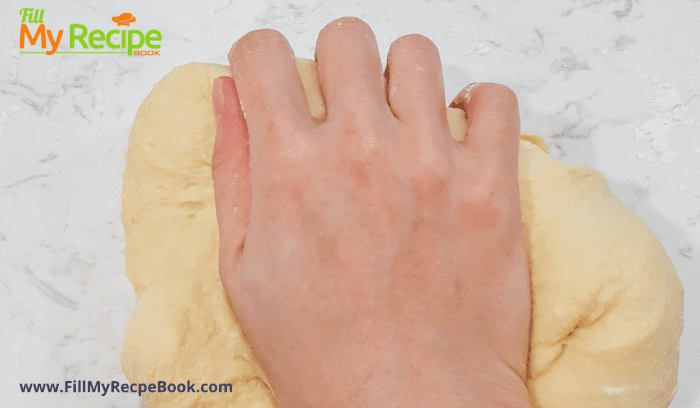 Folding and kneading is needed for this recipe.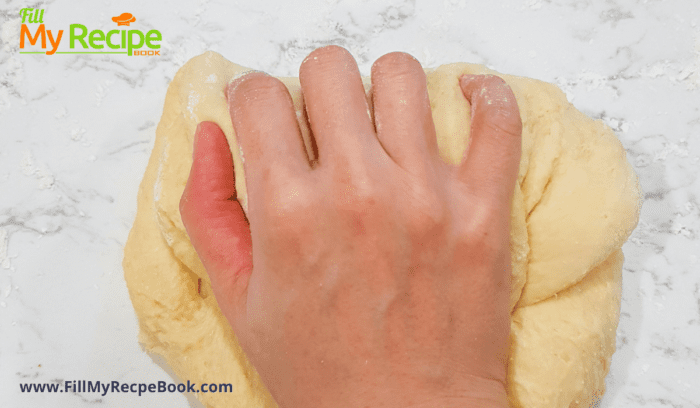 The next step is to place the kneaded dough in a bowl to rise. Covering it so it can keep warm and double its size.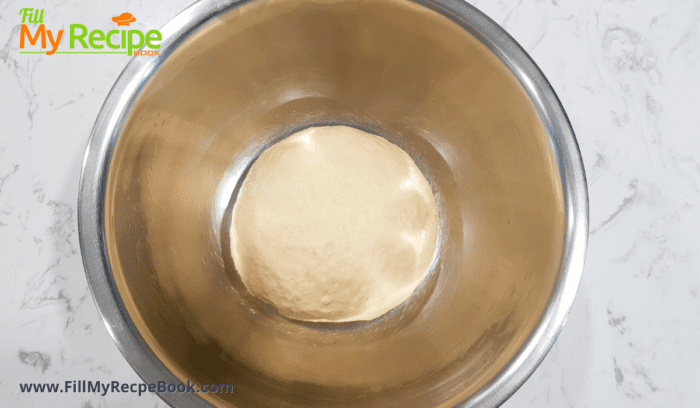 The dough as risen to double it size.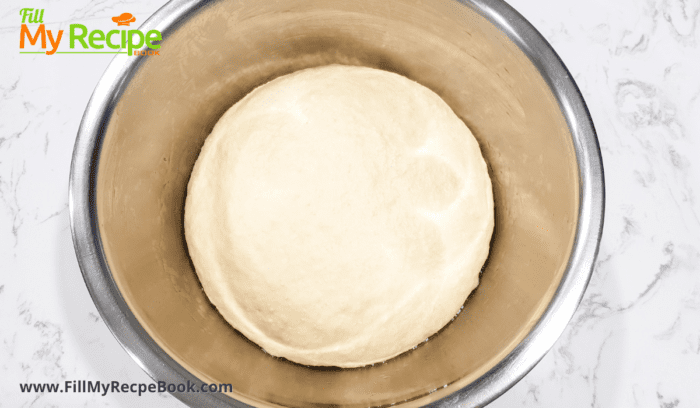 Once these methods have been applied then its time to roll the dough into balls.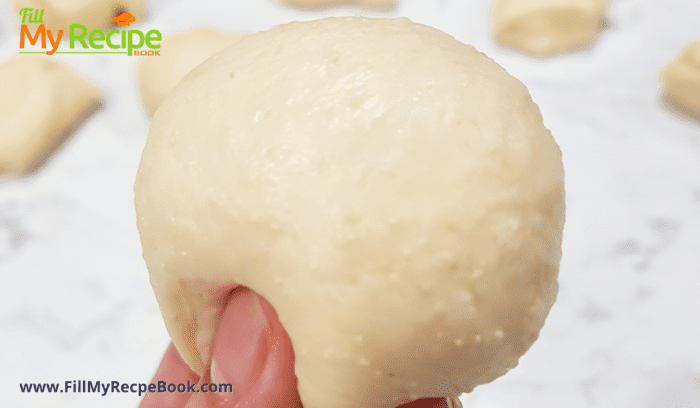 Placing the dough balls on a sheet of wax paper or silicon sheet. Once you have kneaded them well according to the instructions on the recipe. They will get lightly covered with a plastic and left to rise once again.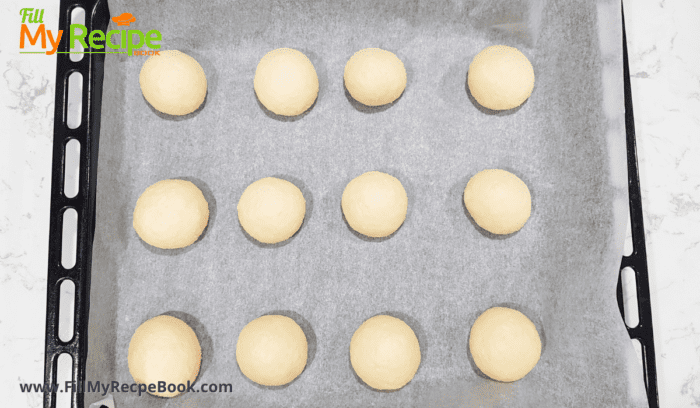 Brushing the dough rolls with an melted butter mixture to brown once baking in the oven.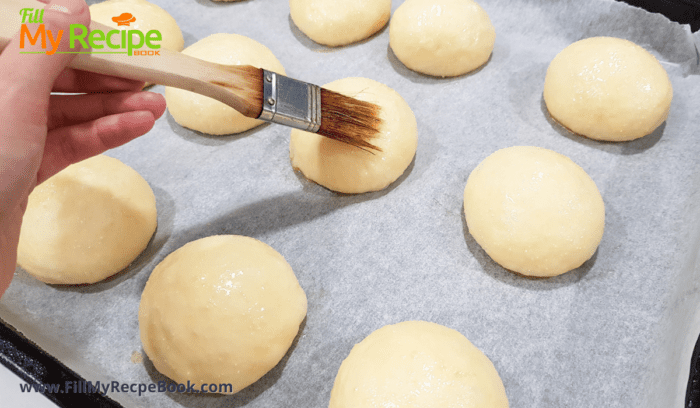 Spray lightly with a mist of water,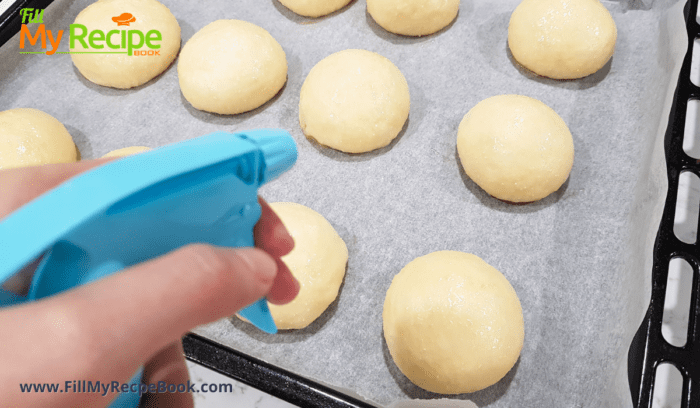 Bake them as required and leave to cool as you wish.
Beautiful golden brown rolls baked to perfection and ready for lunch.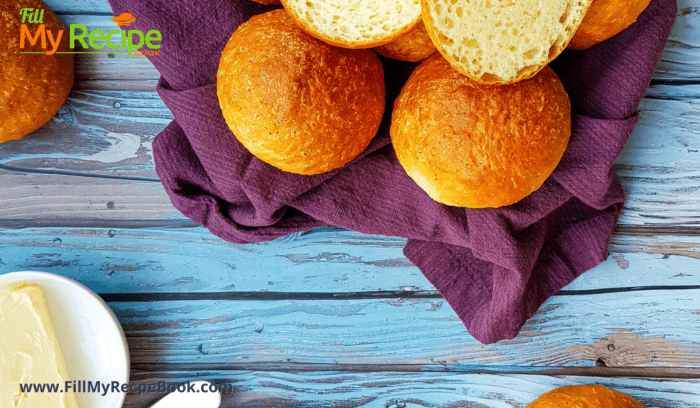 Cut the rolls and spread with some butter while a little warm to munch.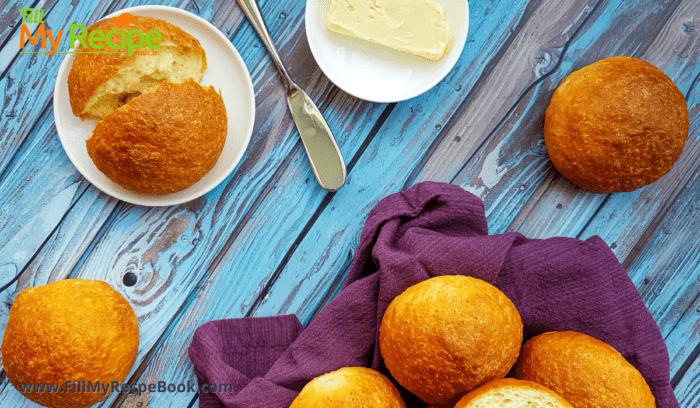 Golden brown baked rolls for a meal or any other uses like a hamburger.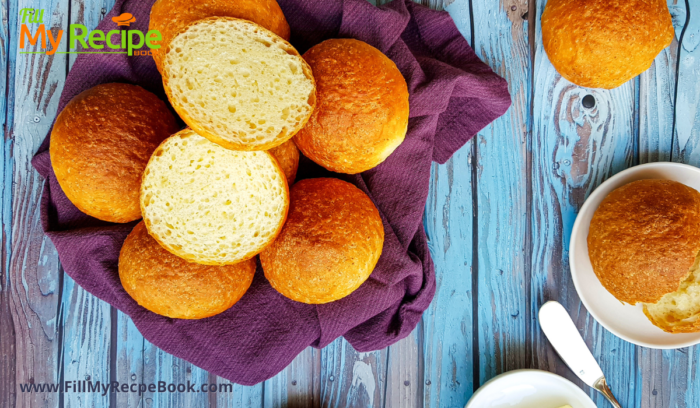 Note the wonderful texture of these buns.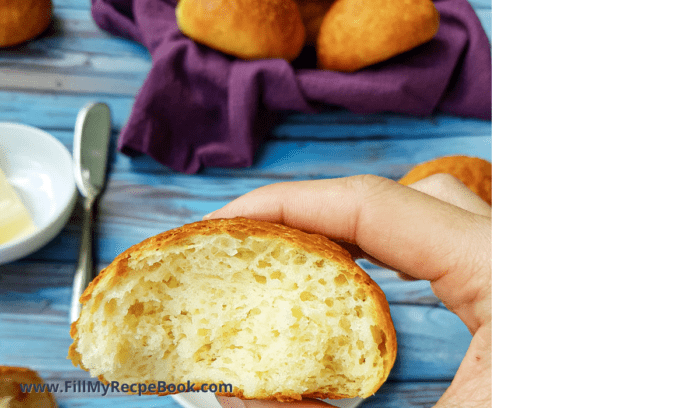 You will love to get more recipe ideas for buns here —–> 15 Delishes Bun & Rolls Bakes
A recipe to follow and print or save.
Homemade Lunch Rolls
Prep time
4
hours
20
minutes
Total time
4
hours
45
minutes
Homemade Lunch Rolls. These homemade rolls or buns can be baked to use for a hamburger or a starter for a lunch.
Ingredients
4 c AP flour

1 tbsp instant yeast

1 tsp salt

1 ¼ c milk, room temperature

3 oz unsalted butter, melted

1 large egg

3 tbsp sugar

1 oz unsalted butter, melted, for brushing

Water
Directions
Combine all dry ingredients in a bowl of stand mixer fitted with a dough hook
On slow speed, add egg, milk, to dry mixture and mix until cohesive dough starts to form, about 1 minute. Use rubber spatula to scrape down sides of the bowl if necessary.
Increase speed to medium-low, add melted butter gradually and mix until butter is fully incorporated.
Continue to mix the dough until it is smooth, elastic and pull away from the sides, about 2 minutes.
Transfer the dough to a lightly floured surface.
Start kneading the dough by hands. Use your fingertips and gently lift and fold edge of the dough that's farthest away from you toward the middle.
Turn the dough 90 degrees and fold again
Repeat the process of turning and folding the dough until the it forms a smooth round dough, approximately 30 to 45 seconds
Turn the dough seam side down in a lightly greased large mixing bowl
Cover tightly and let it proof until the size increases by double, approximately 1.5 to 2 hours.
Line baking pan with parchment paper
Press down on the dough to deflate it then transfer it to a lightly floured surface
Divide the dough into 2 oz balls, about 12 balls.
Stretch the dough by using your fingers and pinch the edges together at the bottom to form a smooth dough
Place the dough seam side down on a lightly floured surface.
Use your hand (with the thumb wrap around 1 side of the ball, while the other fingers wrap the other side) drag it in small circles until the dough is round and almost smooth
Place the round dough seam side down on a rimmed baking pan lined with parchment paper at least 1 inch apart from each other
Cover loosely with plastic wrap and let them rise until double, approximately 1.5 to 2 hours.
Pre heat oven to 350F
Gently brush the top of each dough with melted butter.
Then lightly mist them with water
Bake until the top turn golden brown color, approximately 20 – 25 minutes, remember to rotate the baking pan half way of the process
Serve warm or at room temperature.