10 Mini Pavlova Deserts Recipes ideas. Eye catching and fruity decorated pavlova's are a tasty change to other sweet deserts fruity and tasty.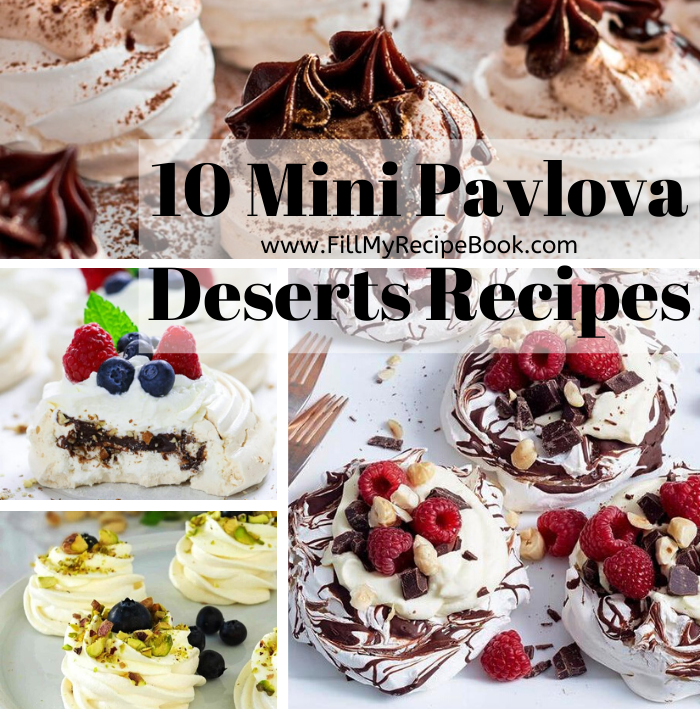 10 Mini Pavlova Desserts Recipes.
Mini pavlova desserts with fruits and chocolate fillings and decorated with such amazingly colorful fruits, to entice the diner with such magic. A lemon bites pavlova as well as a cheesecake pavlova with nuts and chocolate fillings. Such great ideas that can inspire you to create your own fillings with whatever fruits or nuts you may have in the house. No need to copy their exact fillings. enjoy
Pavlova-recipe-with-chocolate-and-pecans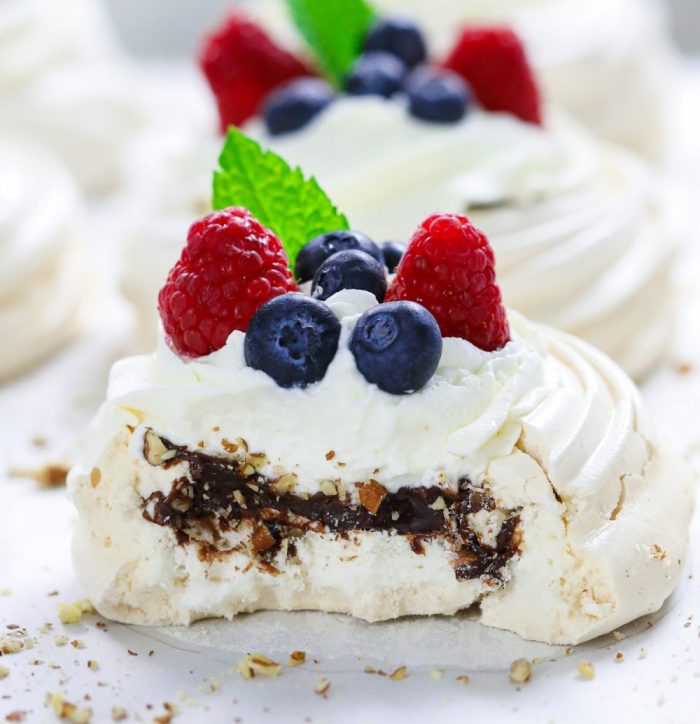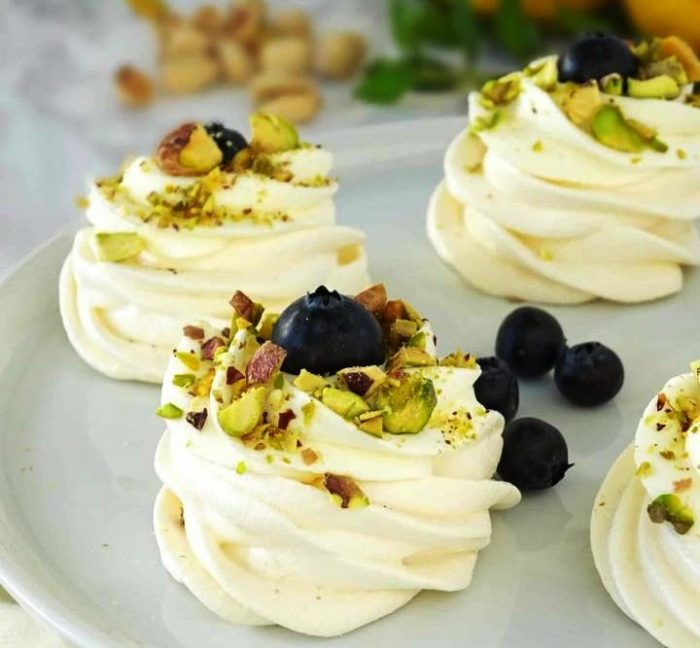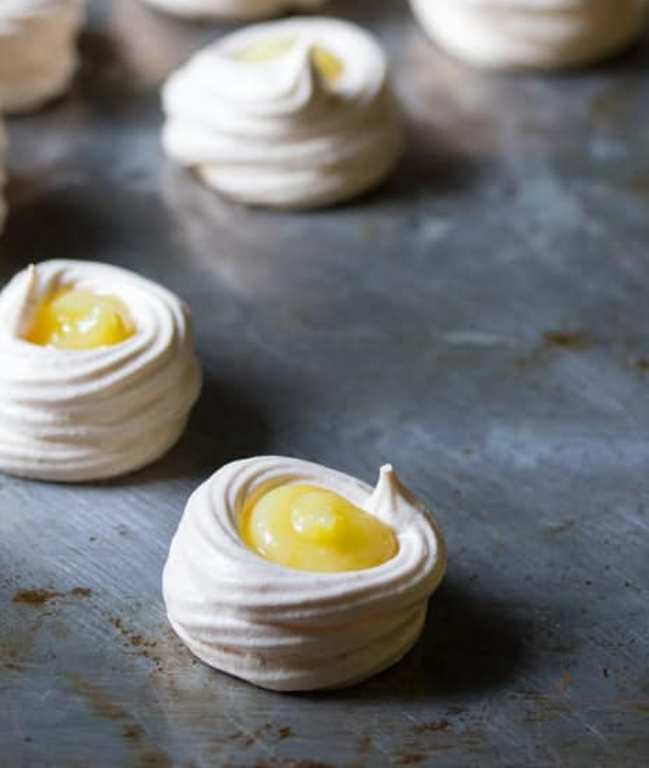 Salted-caramel-cheesecake-mini-pavlova-cakes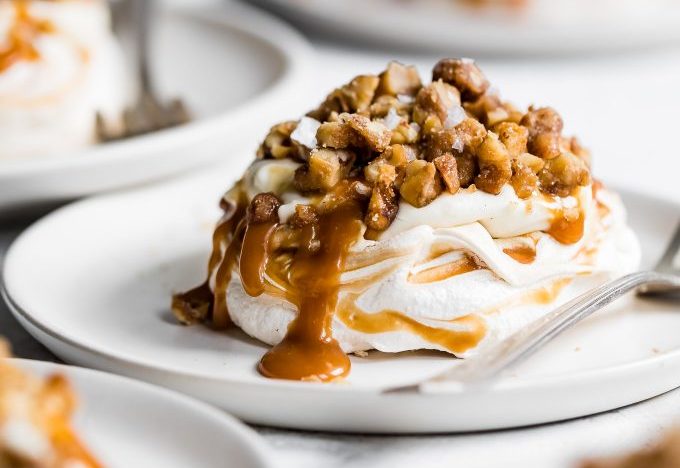 Pavlovas-mini-crema-avellanas-chocolate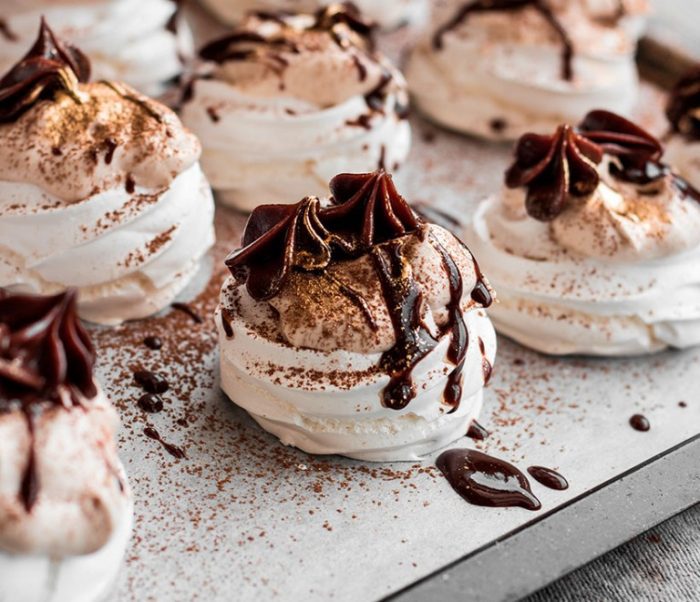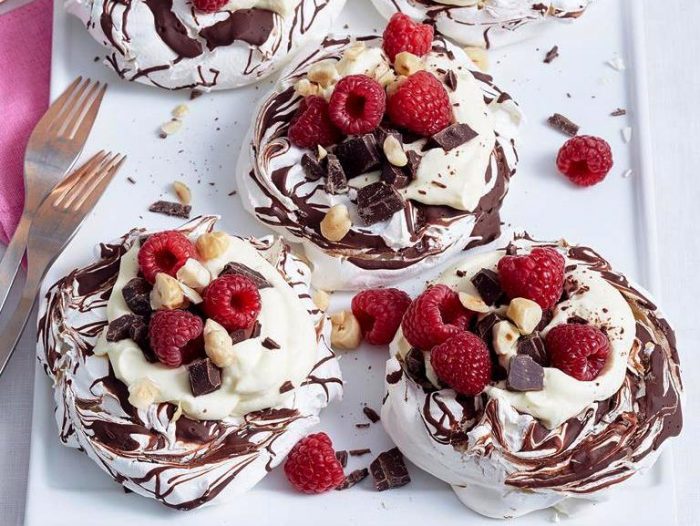 Blackberry-and-lemon-mini-pavlovas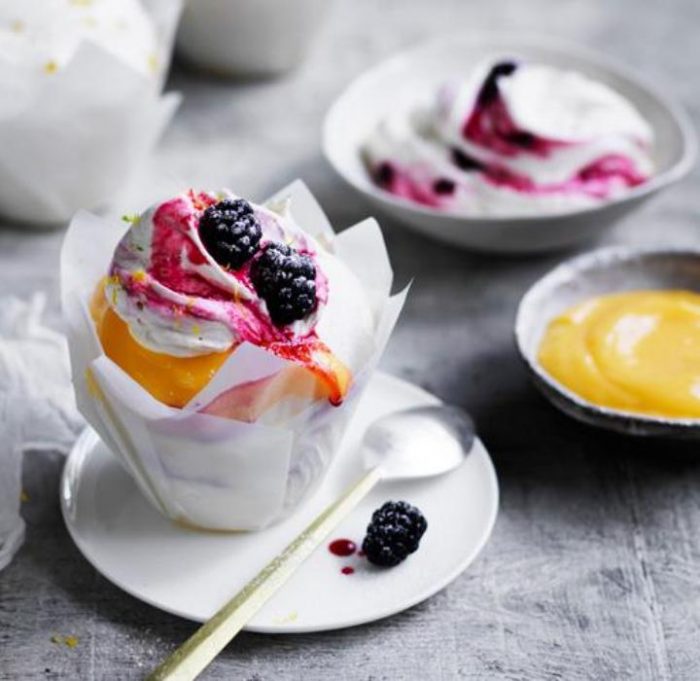 Mini-pavlova-cakes-strawberries-peaches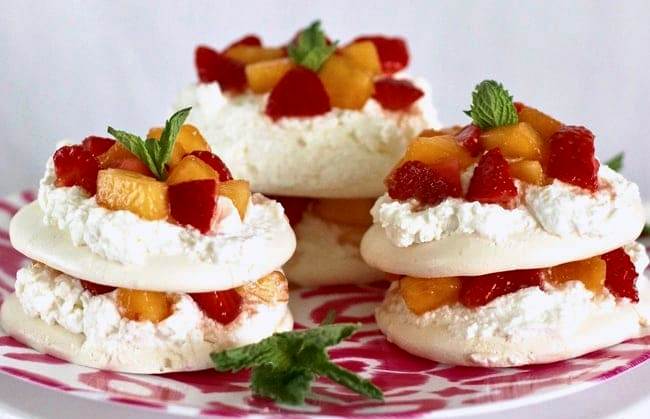 Vegan-mini-meringues-the-recipe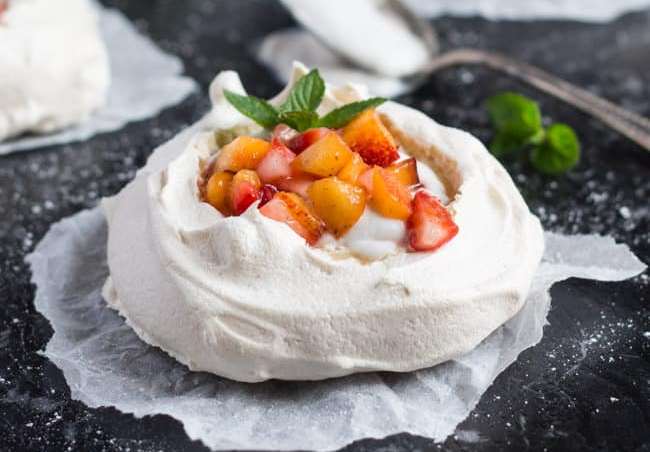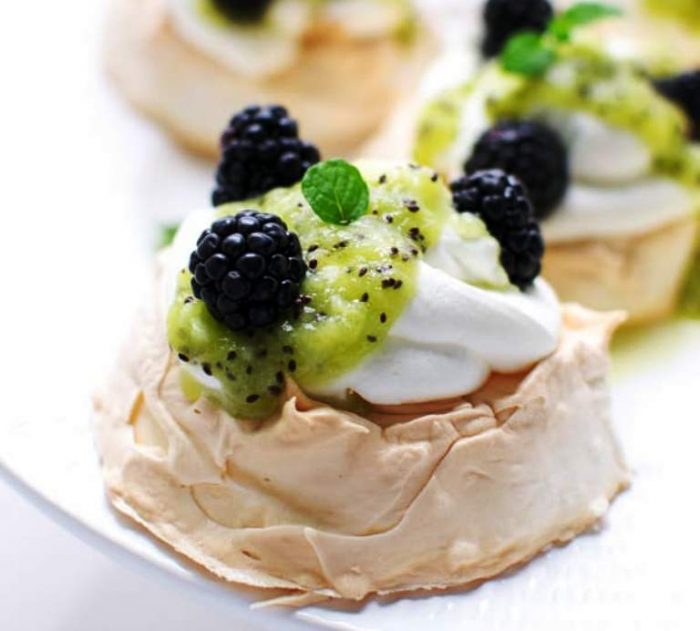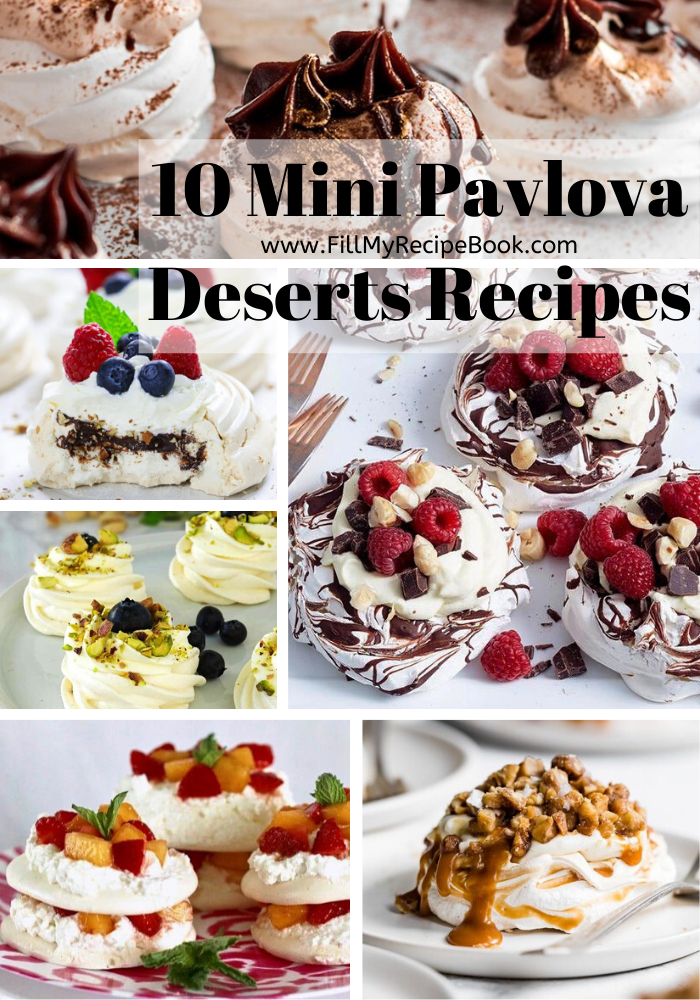 More meringues and biscuits to enjoy.
10 Best Mini Pavlova and Meringues Recipes
Raspberry and Vanilla Macarons
Amazing Mini Lemon Curd Filled Meringue
Then the Mini Creamy Chocolate and Hazel Nut Pavlova
Make these for some amazing tasty treats for teas or a hot coffee.
enjoy