Filet Mignon in Red Wine Sauce. Seared in garlic butter and garnished with mushroom and a Vegetable medley in red wine sauce.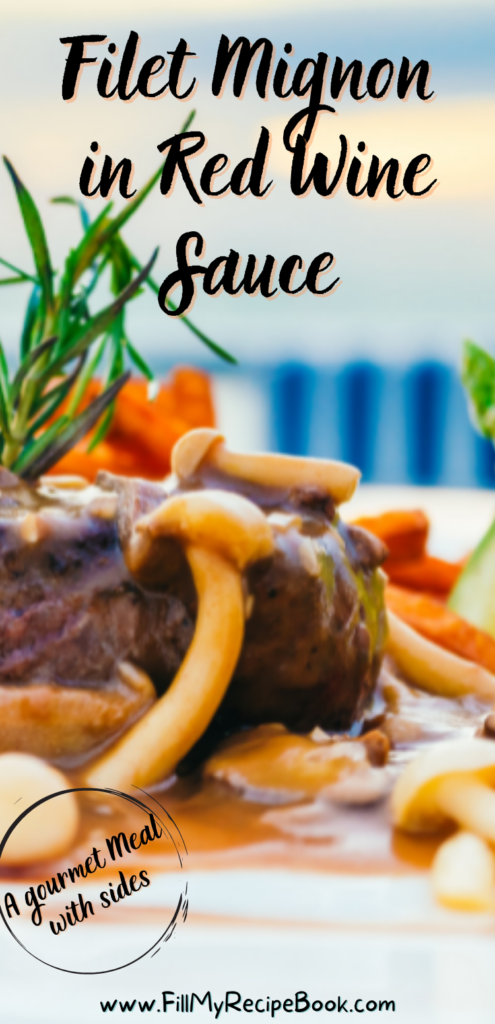 Seared Filet Mignon with medley of veggies and wine sauce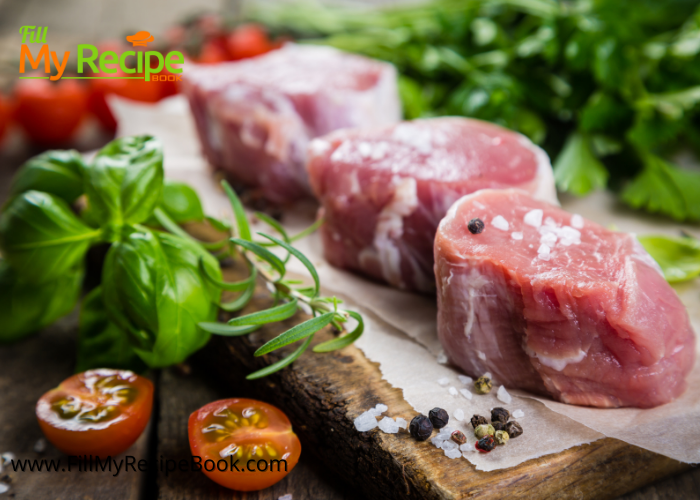 Ingredients for the vegetable medley
A medley of small fresh vegetables to sauté in a pan of olive oil and butter. With salt and pepper and herbs. Cut and sliced for an attractive look on the plate with the filet.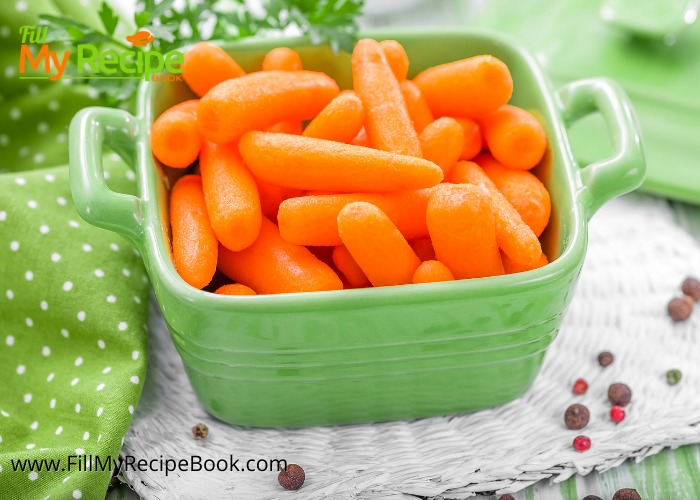 Baby Carrots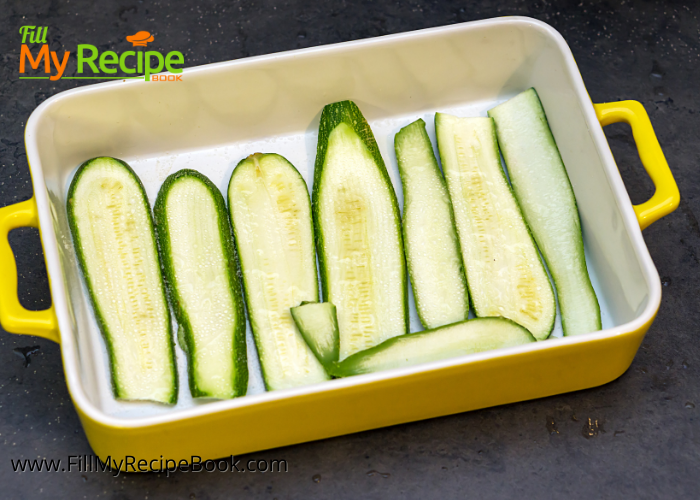 Courgettes or zucchini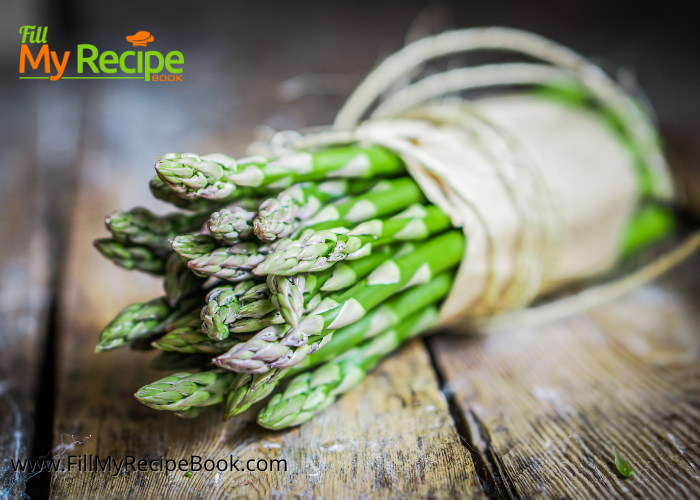 Fresh green asparagus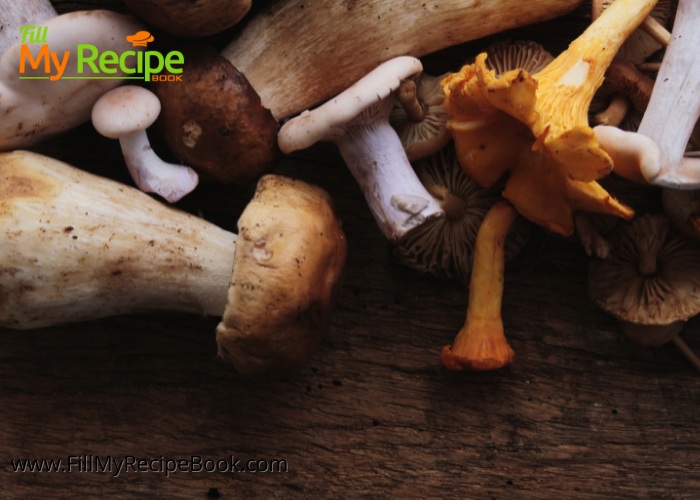 Some mushrooms
Salt and pepper the filet mignon and add the oil to the cast iron pan to sear for about 3-5 minutes.
Adding the butter and rosemary and garlic once the sides are all seared and has color. Color brings out the flavor. Spoon the butter and herbs over the filet for a few minutes. Then place the filet in the preheated oven for about 8-10 minutes for a medium rare filet mignon. Leaving it to rest for about 5 minutes while you salute the vegetables and reduce the wine sauce. (keeping all the ingredient warm as well as the serving plates)
Plating is so important for this dish as you would want to serve it as a gourmet fine dining meal.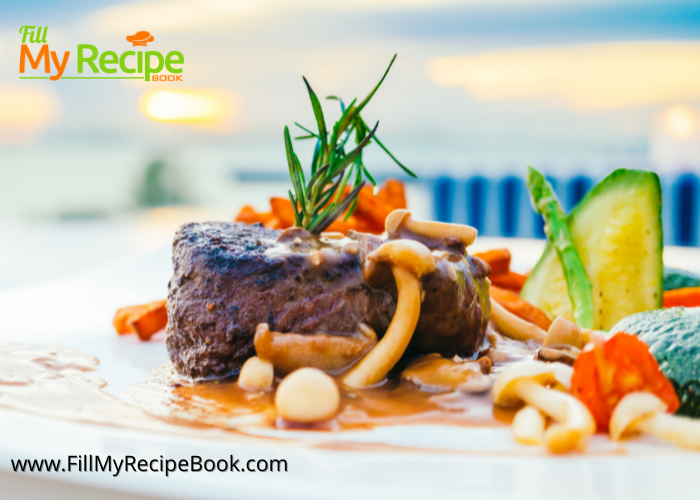 Placing the filet in the center of a plate then arranging the sauté vegetables with the filet. Standing up the zucchini or courgette and placing some mushrooms over the meat. Laying the asparagus and carrots together. Pour the red wine sauce around the filet. Serve and enjoy.
More amazing lunch recipe to choose from here. —-> 14 Best Mother's Day Lunch Recipes
Get more recipes that use rosemary herb. —-> 16 Cooking with Rosemary Herb Recipes
You will love these recipe ideas as well —-> 19 Healthy Mushroom Filled Recipes as well as these recipe ideas to create —-> 22 Garlic and Mushroom Filled Recipes
Some recipe ideas for meals with veg. —–> 24 Meals with Veggies Recipes Ideas
How to use asparagus in and with meals —–> 13 Unbelievable Flavorful Asparagus Recipes
Some great ideas for —–> 18 Valentine Meals for Two
More beef recipe ideas to create —–> 26 Marvelous Beef Recipes
These are a few great healthy dinners for two recipe ideas —-> 25 Easy Dinner Recipes For Two
Print
Filet Mignon in Red Wine Sauce
Filet Mignon in Red Wine Sauce. Seared in garlic butter and garnished with mushroom and a Vegetable medley in red wine sauce.
Author:
Prep Time:

15 min

Cook Time:

20 min

Total Time:

35 min

Yield:

4

Category:

Gourmet fine dining meals

Method:

sear and oven
Ingredients
4 Filet Mignons steaks (6–8 oz) 200g
1 teaspoon of Himalayan salt
1/2 teaspoon of fresh grated black pepper
2 teaspoons of olive oil
2 garlic cloves (lightly crushed)
a sprig of fresh rosemary

2–3 sprigs of  fresh Thyme
2 tablespoons of butter
1 cup of red wine
Vegetable Medley
1 Cup of zucchini or courgette (cut in oval shape)
1 Cup of baby carrots (sliced in half)
Hand full of fresh asparagus
1 cup Mushroom
Salt and pepper
2 garlic cloves
Olive oil and butter to sauté with and herbs.
Instructions
Pat dry the room temperature filet and garnish with salt and pepper over a plate. Press the filet on the spices in the plate so they are evenly distributed.
Preheat the oven to 200deg. C (400 Deg. F)
Heat a large oven proof cast iron pan with the olive oil,
Press the filets in the pan and sear on one side for about 3 – 5 min., turn and sear the other side as well.
Add the butter and rosemary, garlic and spoon over the filet. Place the filets in the oven and cook for about 8 minutes.
Remove from the oven and place on a warm plate and cover in foil to rest. For 3 – 5 minutes.
While the filet is in the oven, sauté the veggies and mushrooms in a pan of olive oil and butter on a medium heat. You can add them all together as they are all small and quickly sautéed. Add in some garlic cloves or onion if you prefer. But definitely garlic. Cook for 3 – 4 minutes until soft. Salt and pepper them. Set aside and drain the liquid out.(keep warm) Also place serving plates in warmer.
For the red wine sauce you can use the filet seared pan juices and also heat up some garlic in a pan and add the cup of wine. Boil and reduce the wine by half which should take 5-7 minutes. Remove from heat. Whisk in a table spoon of butter.
Sieve out the bigger pieces of rosemary and other vegetables, place in a gravy dish for serving.(warm)
To plate this gourmet meal (you can slice the filet against the grain) serve nicely on a clean warm plate. add the medley of vegetables around and place them attractively. (mushrooms, zucchini asparagus and carrots)
Drizzle some red wine over the filet. To have the filet surrounded neatly with red wine sauce.
Serve with garnish of parsley. enjoy
Keywords: Filet Mignon in Red Wine Sauce with medley of vegetable
You will love to make these gourmet meals as well.