18 Quick Christmas Party Snacks recipe ideas to create. A cheese platter and crackers and sweet and savory food snacks for office a party.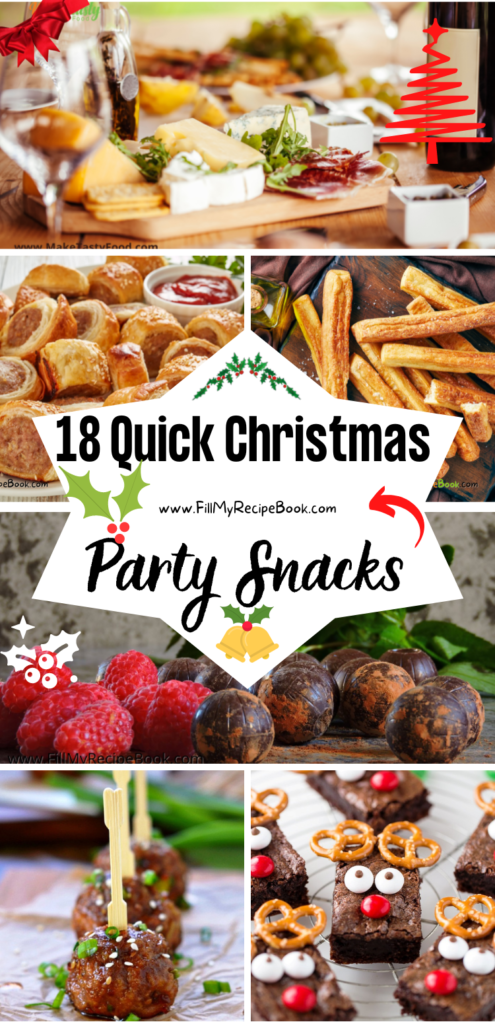 18 Quick Christmas Party Snacks
Here we share quick Christmas party snack recipe ideas for you to create. Starting with how to make a cheese platter appetizers. Snacks to suite a variety of peoples tastes and diets are needed to make a office Christmas party platter. Nuts and cheese sticks to pastries with meat or other ingredients. Mini cinnamon buns and mini pizza with raspberry and chocolate truffle balls. Meat balls and other mini bites to add to the platter. Serve some dip or crackers and chips with drinks to go with the party.
What snacks for a Christmas Party?
Giving some ideas to choose from for a platter or party. There are also great ideas in the cheese platter ideas below.
Nuts and pecans
Cheese balls for the festive season
Pretzel mix
Truffle balls with chocolate or fruits flavored
Cheese sticks
Pastries, such as mini sausage rolls and mini pizza
Crackers and chips with cheese cream spreads and dips
Mini cheese ball bites or fruit skewers
Fruit
Drinks
(click the highlighted heading or image for the recipe)
How to Make Cheese Platter Appetizers
How to make Cheese Platter Appetizers. During the holiday season this board of cheeses and biscuits with fruits and wine is easily made.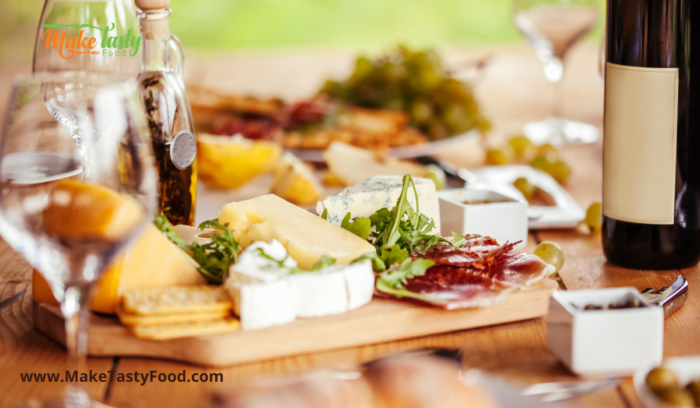 Two Easy Holiday Snacks that can be combined for a fruity taste, or a sweet variety just to give that little bit of difference to a snack when needed.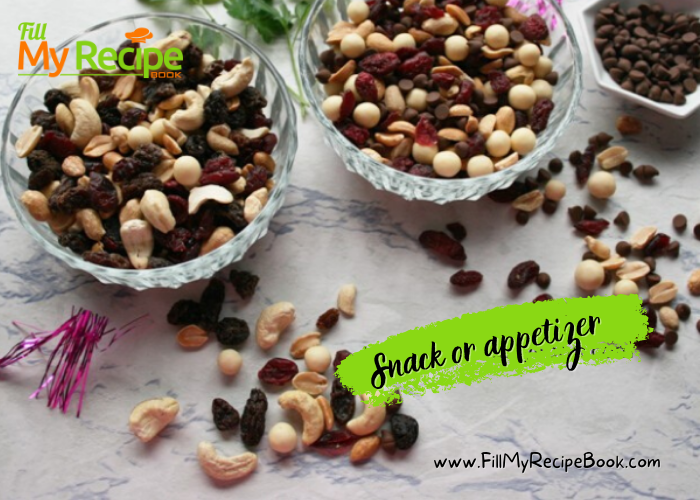 Easy Cheese Straws Recipe to bake for an appetizer or snack. The 4 ingredient mix form a crispy cheese cracker stick for snacks for parties.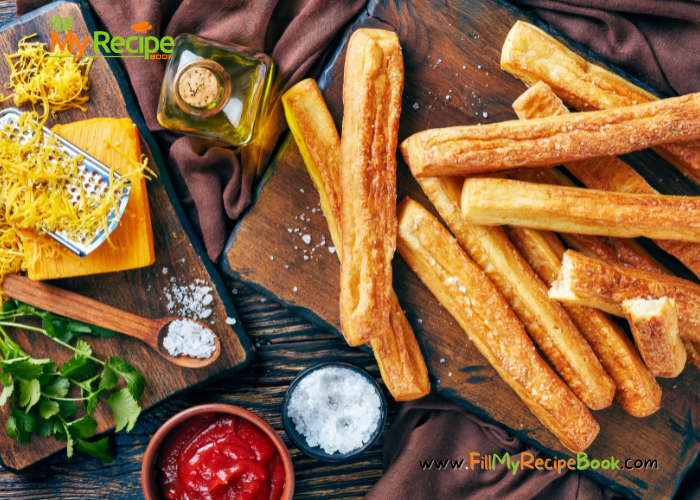 Easy Mini Cinnamon Rolls Recipe
An amazing tasty Easy Mini Cinnamon Rolls Recipe to bake for treats or snacks on a platter. Two fillings to choose from decide to frost or not.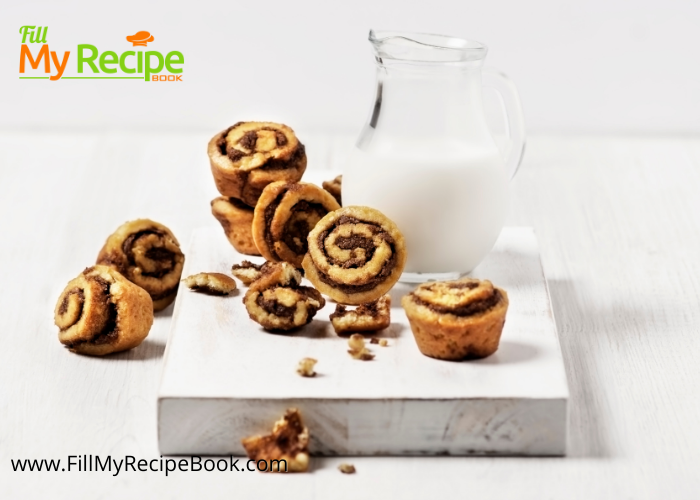 Raspberry White Chocolate Truffles
Raspberry White Chocolate Truffles rolled in powder sugar or coconut for a great taste. A no bake dessert to serve for snacks for teas.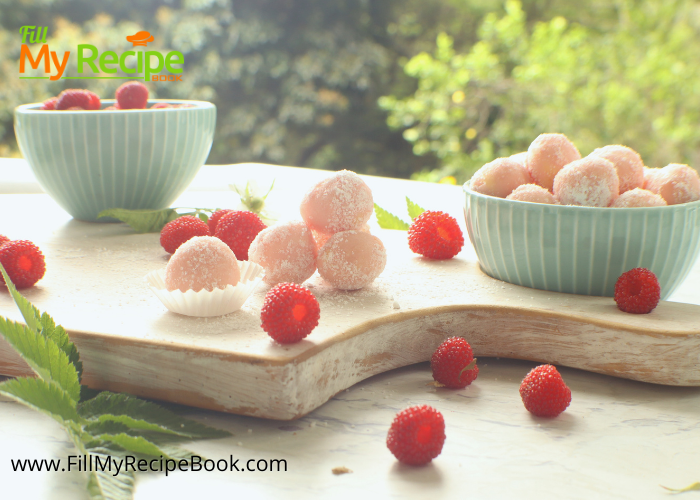 Mini Puff Pastry Sausage Rolls
Mini Puff Pastry Sausage Rolls Recipe. Bake these easy homemade sausage rolls made from ground or sausage meat serve as a gourmet appetizer.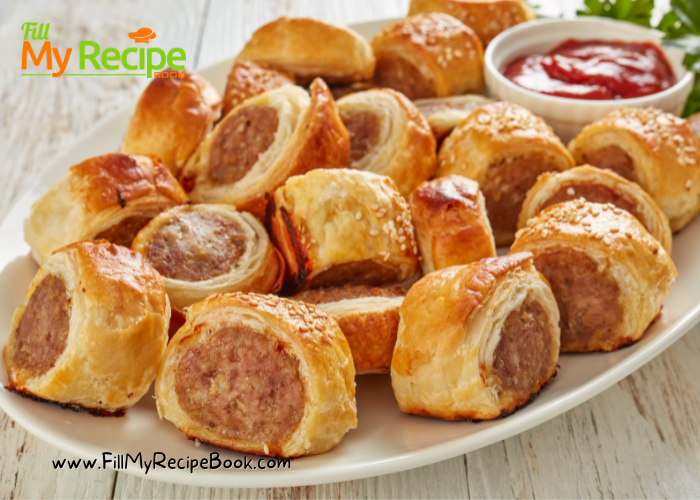 Quick Homemade Pizza (mini)
For a quick and easy weekend lunch or supper make this Quick Homemade Pizza filled with bacon and banana, herbs and cheese, or mini pizza.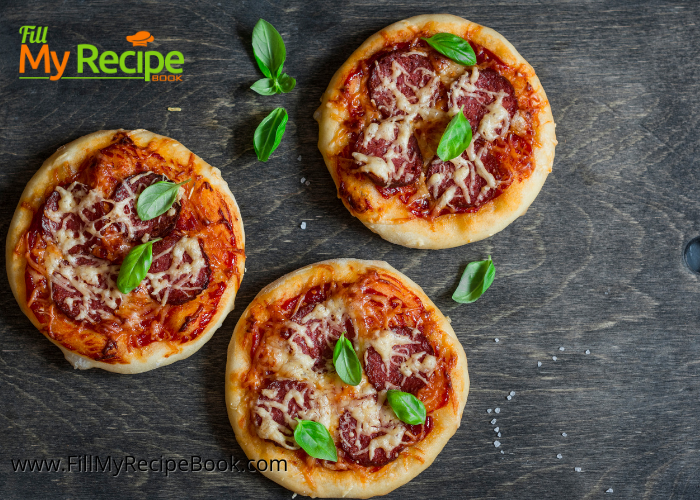 Raspberry Dark Chocolate Truffles
Raspberry Dark Chocolate Truffles. A no bake recipe to easily make with freeze dried and powdered raspberries, dark chocolate rolled in cocoa. A combination of great ingredients that is known to be beneficial to your health in boosting your immune system and helping the body to bring down inflammation. Don't feel bad about eating these.
These Easy Rudolph Reindeer Brownies are the perfect Christmas treat that's easy to make!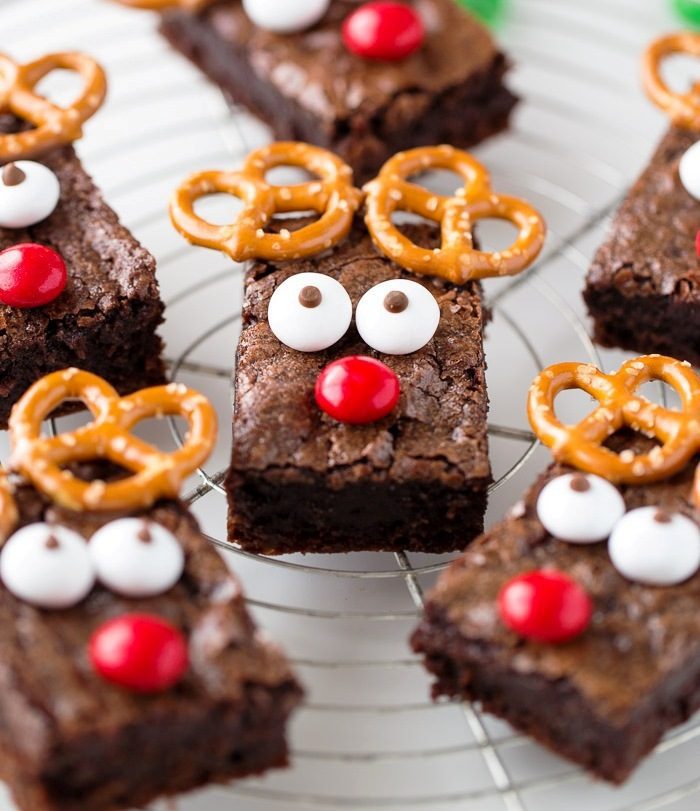 Here is a fast appetizer recipe that goes over well at my house. Each bite has gooey melted cheese and real pizza flavor. Try serving them with pizza sauce for dipping.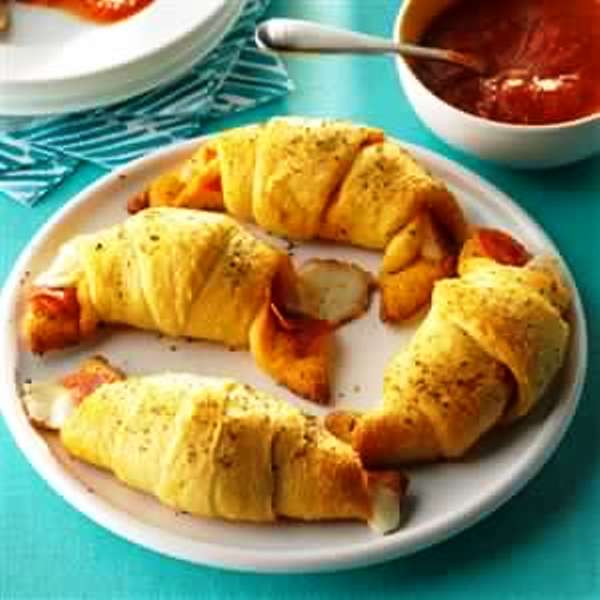 Homemade Soft Pretzel Bites-these little pretzel bites are fun to make at home and are great for parties and game day!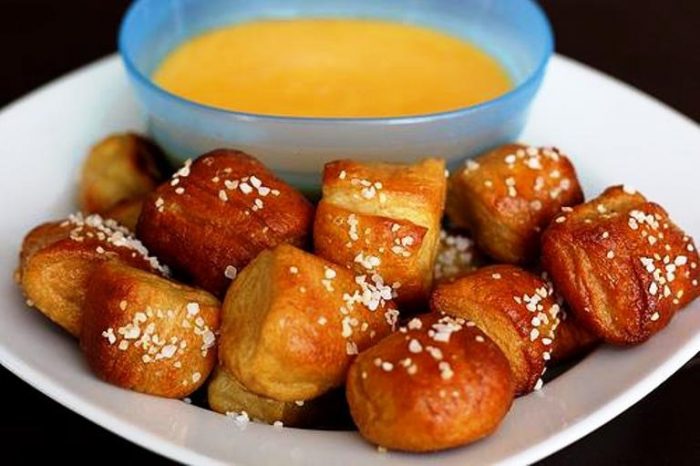 Ham and cheese christmas cracker snack
Cute little ham and cheese Christmas cracker snack idea. This is one of those ideas that is really easy to make but look great with minimal effort required!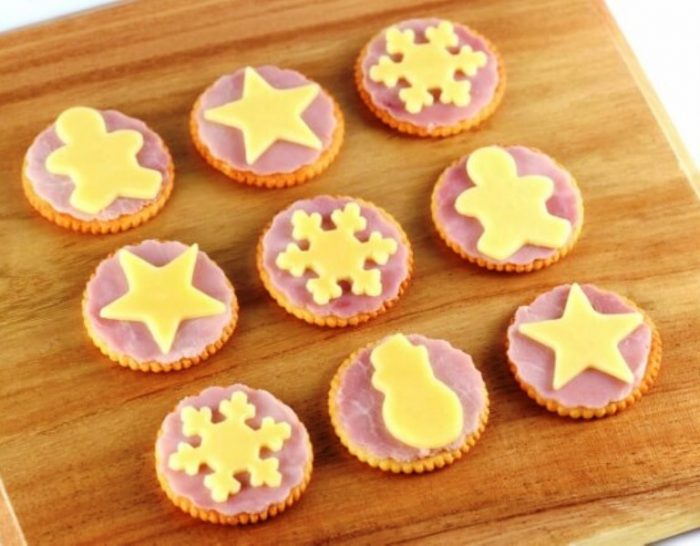 These delicious Teriyaki Meatballs make for a killer appetizer for game day or an amazing dinner when served over a bed of rice! An easy recipe that you'll find yourself making again and again.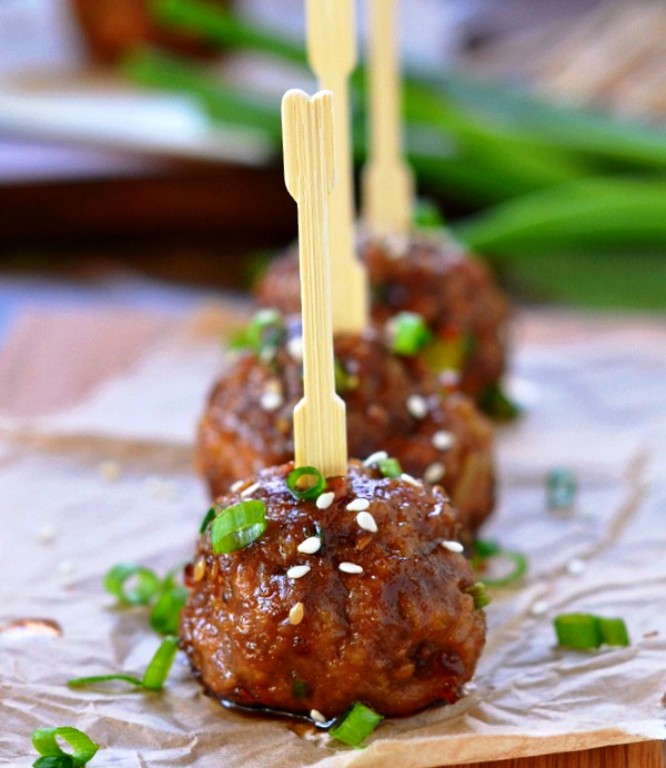 These things fly off the plate at parties! Super easy to make and they taste fantastic! Flour, baking powder, cayenne, butter, cheese, bacon, and milk.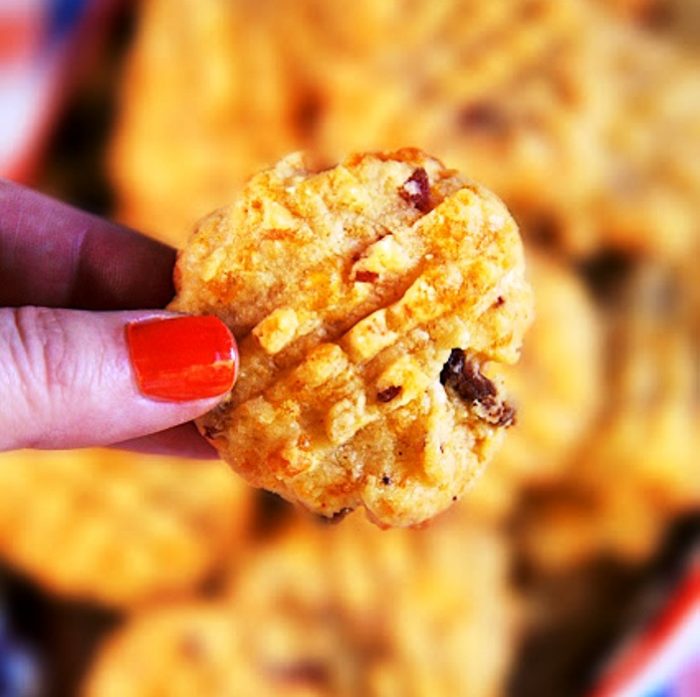 Brown sugar bacon-wrapped sausages
These brown sugar bacon-wrapped sausages are seriously like crack. They're sweet, savory, addictive, and perfect for any party you're having.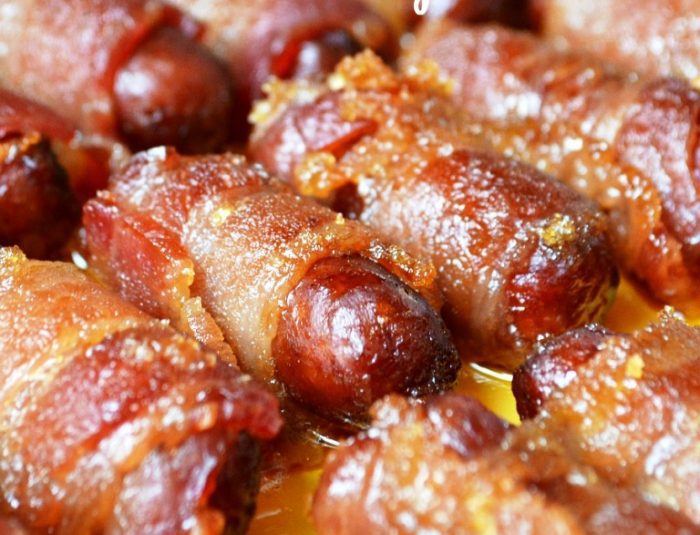 Just like the restaurant-version, except it's so much cheaper to make right at home and it tastes a million times better too!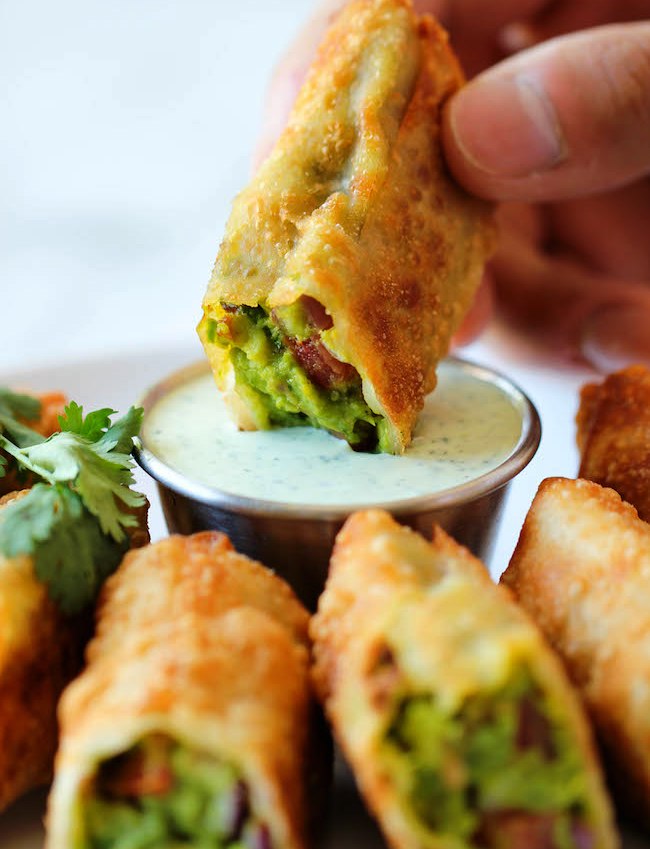 Here is just one of the recipes I came up with … Chicken Cordon Bleu Bites! Oh yum! These little crispy, crunchy bites of deliciousness are so tasty and would be a great little appetizer to serve at your next gathering, or game day party!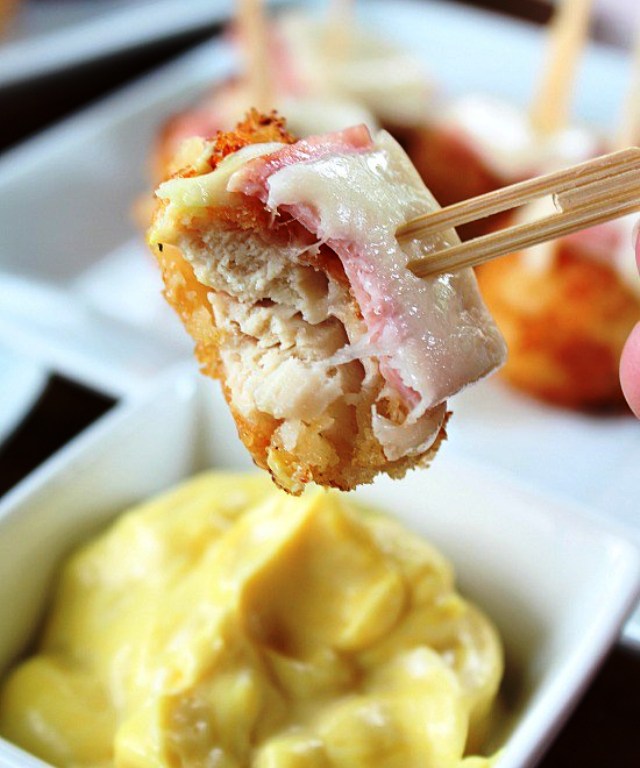 Mini pizzas on homemade thin crust dough + tons of topping ideas! These little bites are perfect for parties and fun for weeknights!