11 French pastry desserts recipe ideas that can me made with puff pastry. A classic napoleon, homemade croissants, apple custard tart ideas.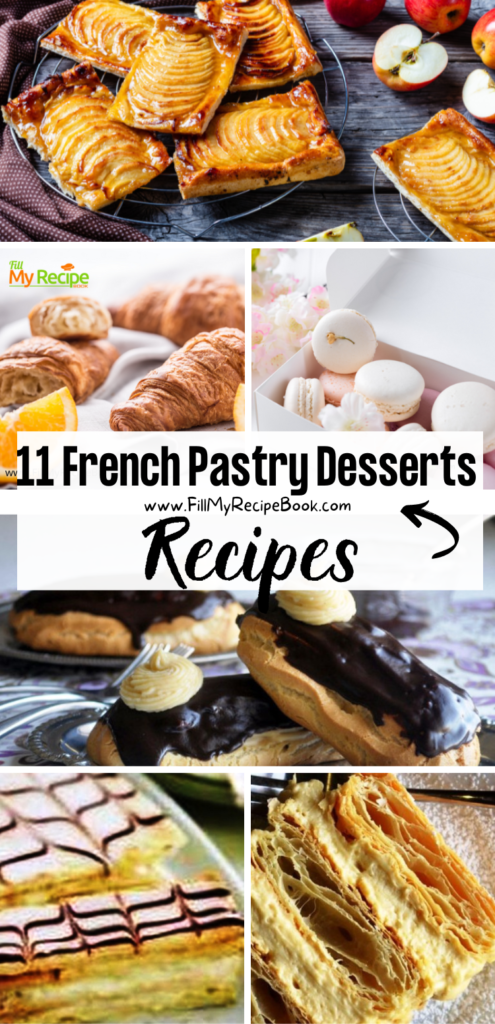 11 French Pastry Desserts Recipes
Sharing French pastry dessert recipe ideas to create with puff pastry or homemade pastry. Amazing treats for desserts filled with fruits and custards. The delicious homemade croissant and apple pastry tarts and the famous flavored macarons. Includes the classic Napoleon Dessert (mille-feuille) and chocolate éclair. Who can not resist these desserts.
(click on the highlighted heading or images for the recipes)
Easy Apple Puff Pastry Tarts are the simplest dessert to bake with pastry and sweet apples sliced and seasoned with sugar and cinnamon.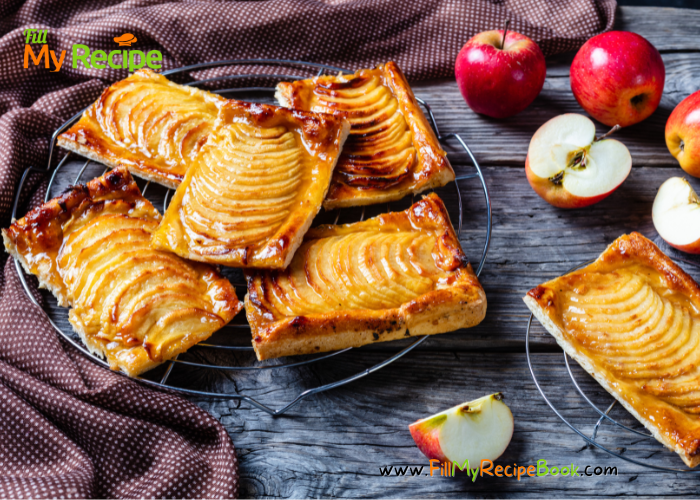 Raspberry and Vanilla Macarons
How to make Raspberry and Vanilla Macarons Recipe. Included with the recipe is the raspberry and vanilla buttercream filling recipe.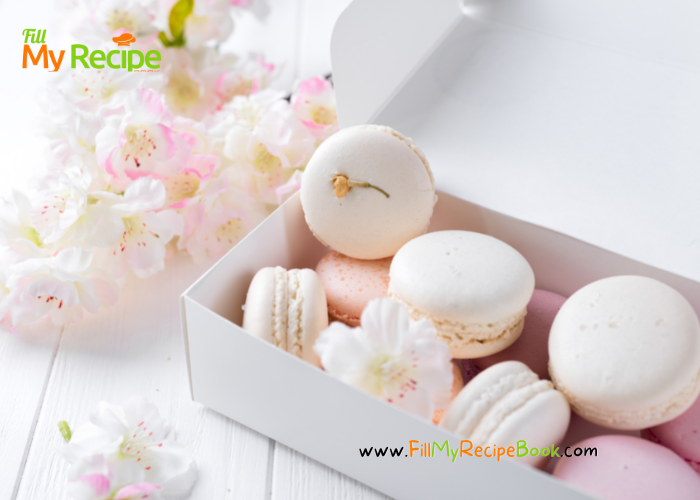 Homemade Tasty Croissant Recipe
Homemade Tasty Croissant Recipe to make for a breakfast or snack that are so flaky and buttery and not a difficult recipe to make.
Napoleon-dessert-mille-feuille
The classic Napoleon Dessert (mille-feuille) includes flaky puff pastry layered with creamy vanilla pastry cream.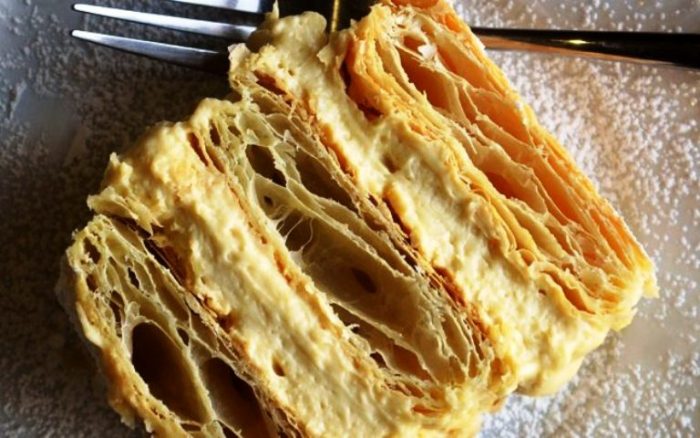 Chocolate-eclair-dessert-recipe
Eclairs are buttery logs of choux pastry (pâte à choux) baked until light, tender, and puffed up to form a hollow center that's perfect for filling with luscious vanilla pastry cream and topping with a rich chocolate glaze.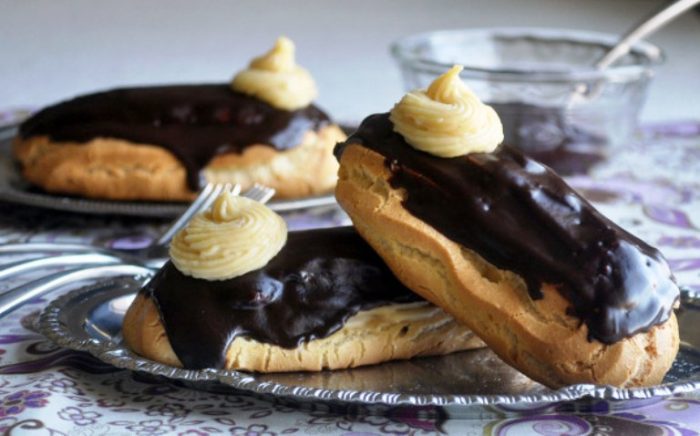 This recipe uses a pre-baked pastry pie crust for that flaky texture and buttery flavor.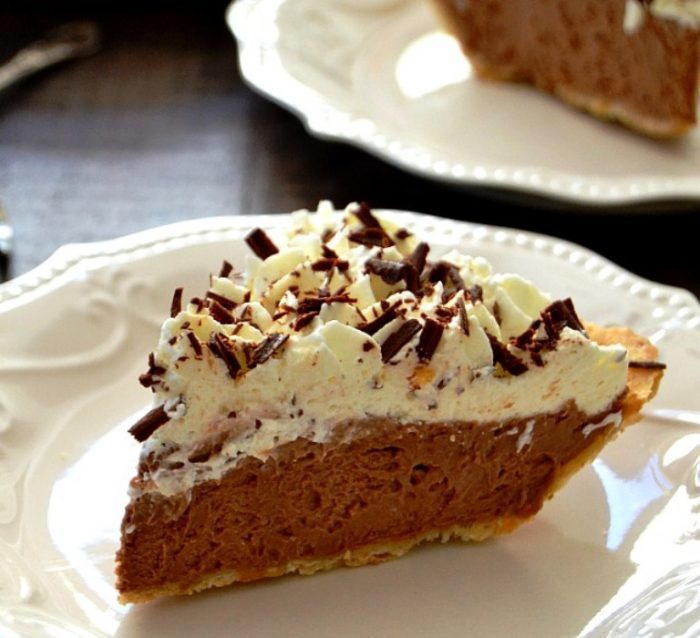 With the right ingredients, proper technique, and lots of love, these delicious buttery flakey croissants are just a few steps away.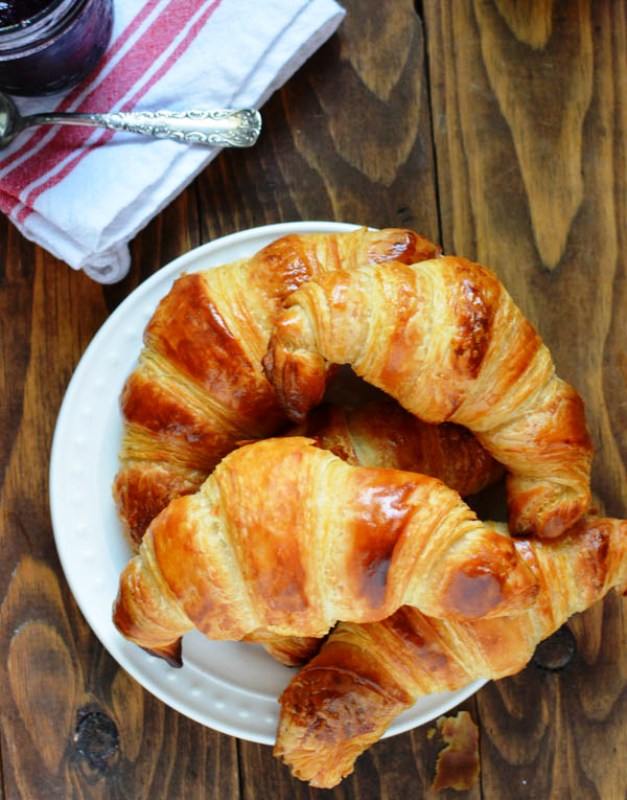 Bake my French Apple Custard Tart in your kitchen, and I promise you will fall in love with this wonderful dessert.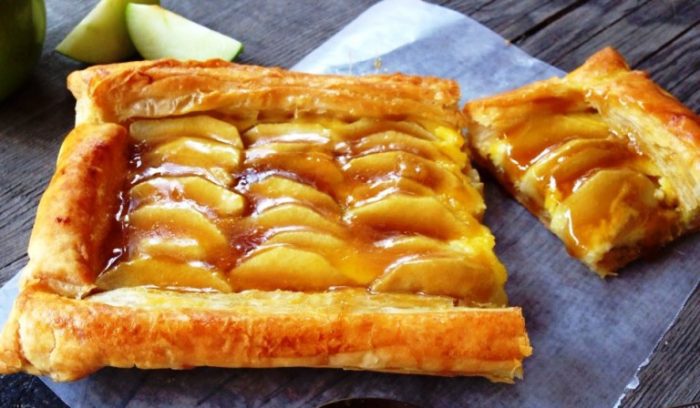 The Napoleon is a pastry made of many layers of puff pastry with filling alternating the layers. The topping may be simply powdered sugar, or a layer of fondant, often with strings of chocolate drawn into a chevron design.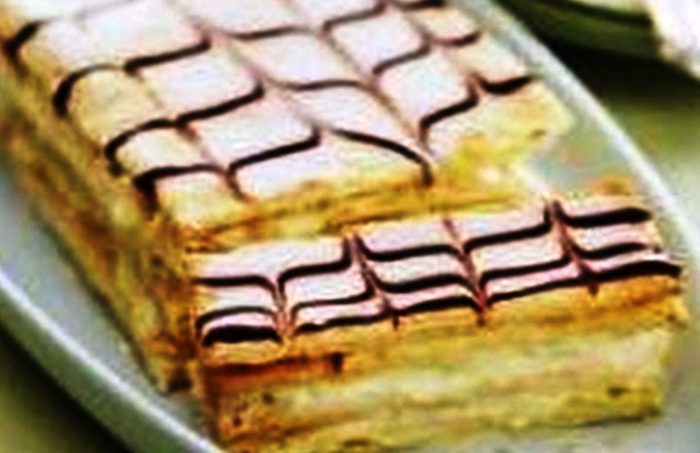 A delicate French pastry made in a hurry! This Cheater Kouign Amann Recipe captures the essence of traditional crusty sugar-crusted rolls, without all the time and effort.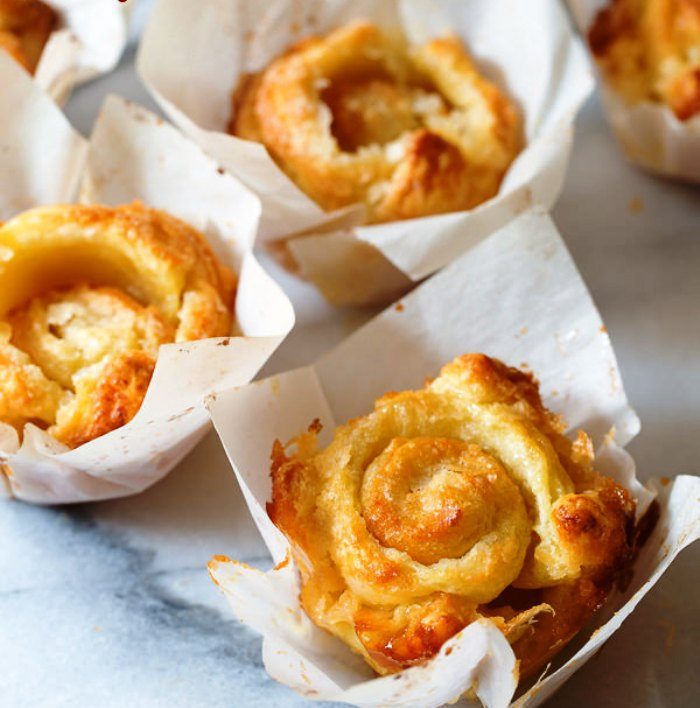 Sweet-crunchy-cinnamon-palmiers
These cinnamon palmiers are very addictive because they are so crunchy and sweet. They are also a treat that anyone can make because the recipe is so easy.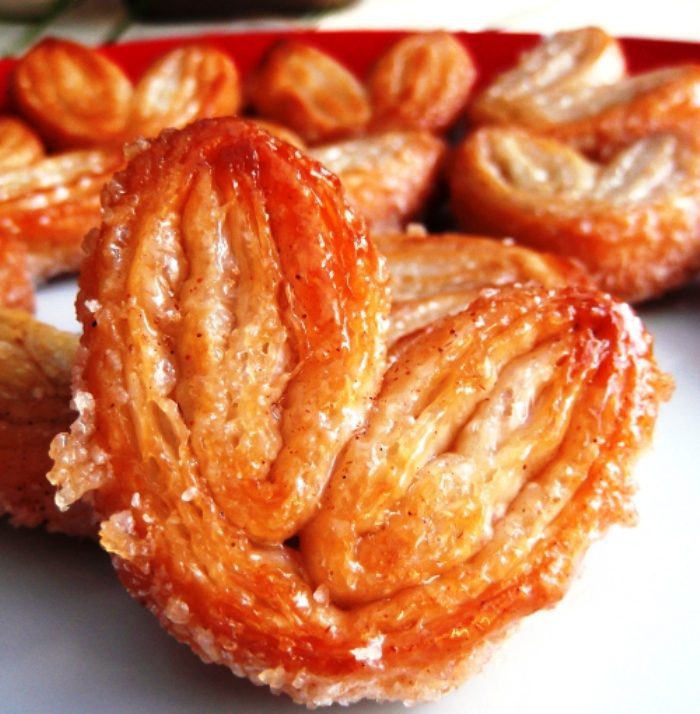 You will love to make these recipes as well.
—-> 12 Easy Puff Pastry Appetizer Recipes
—-> 8 Savory Puff Pastry Snack Recipes
—-> 8 Easy Puff Pastry Ice Tray Bite Recipes