Make this 2 ingredient simple healthy lime juice with honey recipe. Its so refreshing and a thirst quenching natural health benefiting juice.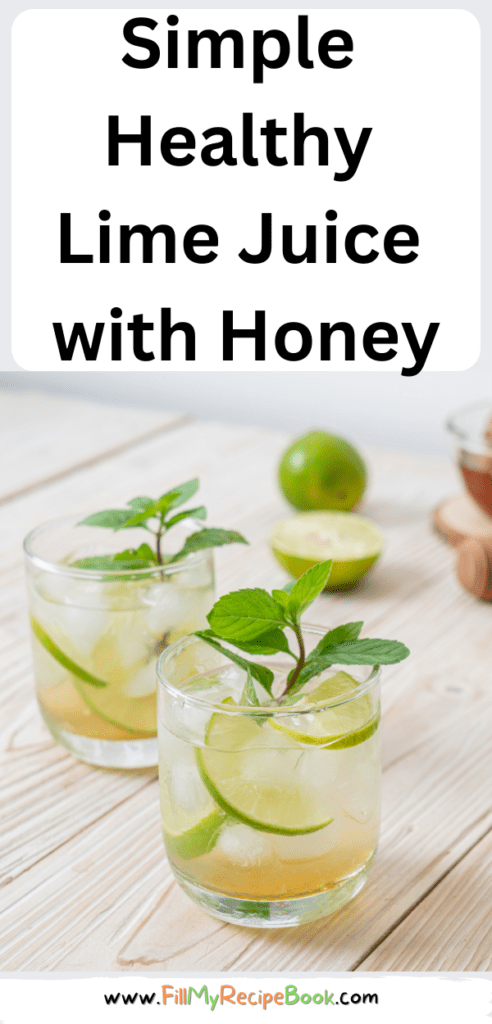 Simple Healthy Lime Juice with Honey
A simple healthy lime juice with honey and water recipe idea for a health drink. A easy homemade thirst quenching juice drink that has many benefits for your body and weight. Lemon or lime with honey and warm water drank on a empty stomach first thing in the morning will do good for you system.
Is lime juice and honey good for you?
A combination of lime and honey has very powerful anti-pathogen properties. It helps to neutralize bacteria and germs. And then the harmful elements will be flushed out of the body. You can use lemon with warm water as well
Does lime and honey burn belly fat?
lemon and honey are known to burn fat, drink the lemon or lime juice with warm water on an empty stomach first thing in the morning. But exercise is also needed and eat good food. This drink helps you detox your liver to. Helps you get rid of the bloating and heaviness in your abdomen.
Ingredients
limes
organic honey
filtered water
See the recipe attached for the amounts of the ingredients and the instructions.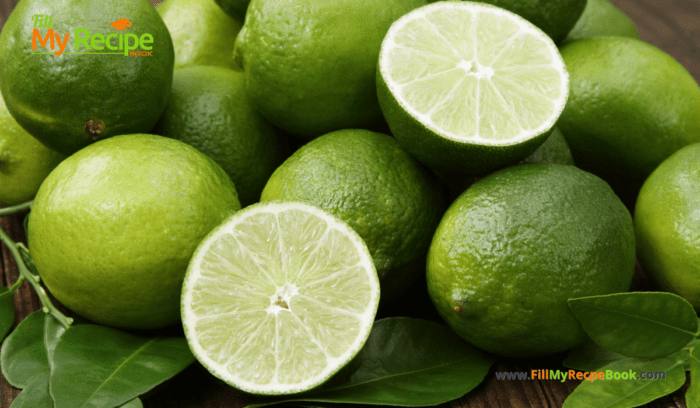 fresh limes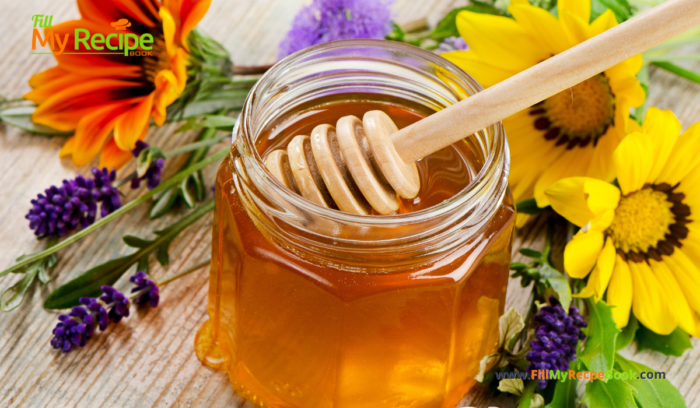 organic honey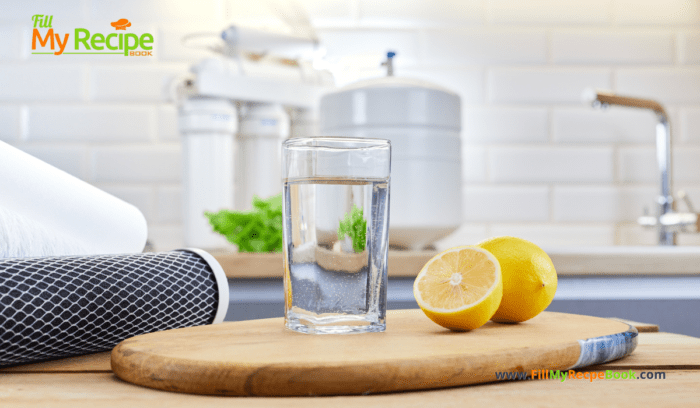 filtered water
How To
Obtain the fresh limes and wash them. When its the season and you have plenty limes on your lime or lemon trees. Make juices or desserts.
But it is known for a while now that the lemon and warm water drink in the morning does wonders for you body. So does lime and warm water sweetened with honey.
Make this a chilled drink and it will not only be healthy but thirst quenching.
Place the limes cut in half in a blender with a little water and blend until all is smooth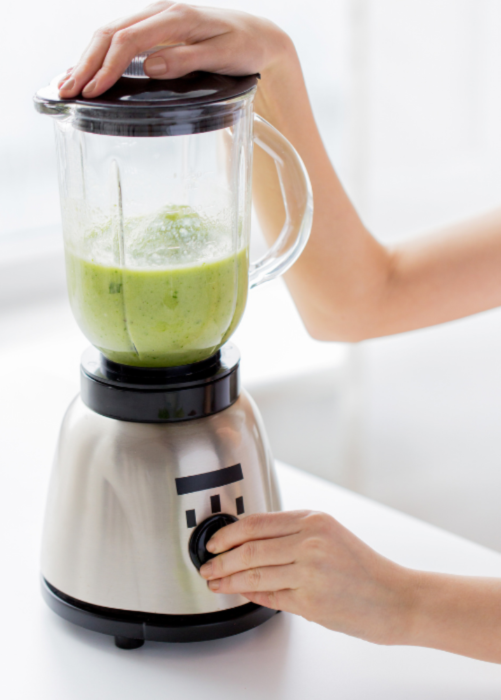 Add some hot water to this mixture before sieving to absorb all the nutritious nutrients for about 5 minutes.
Pour through a sieve to leave behind the lime particles and the juice is all you get in a bowl.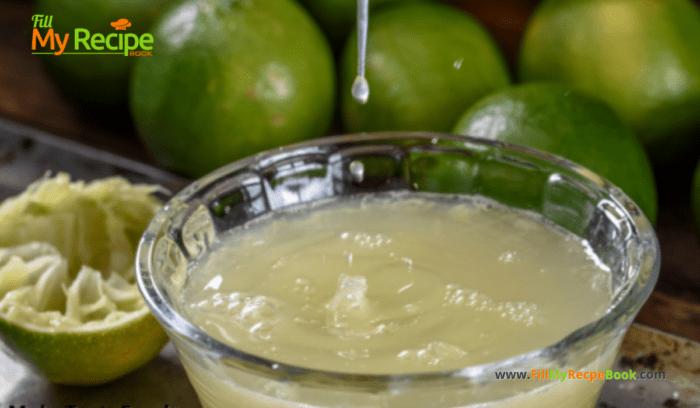 After that then add the rest of the cool water and the honey. Stir until totally absorbed and it tastes sweet enough for you. You can add more if you prefer it sweeter.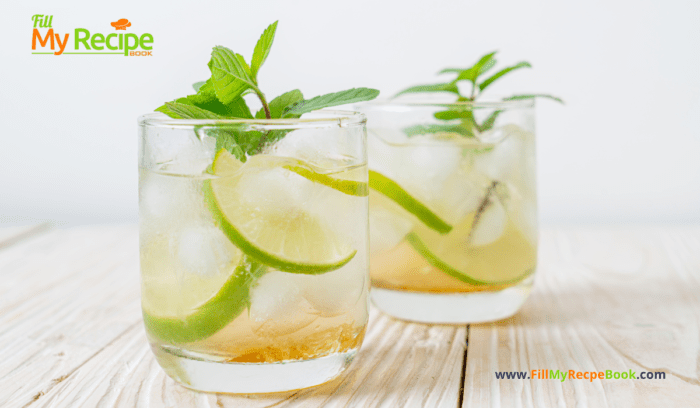 Placing this amazing thirst quenching lime juice in the fridge, with a bit of mint for extra flavor.
When its chilled pour into glasses with some limes in slices topping the glass and use sprigs of mint as well.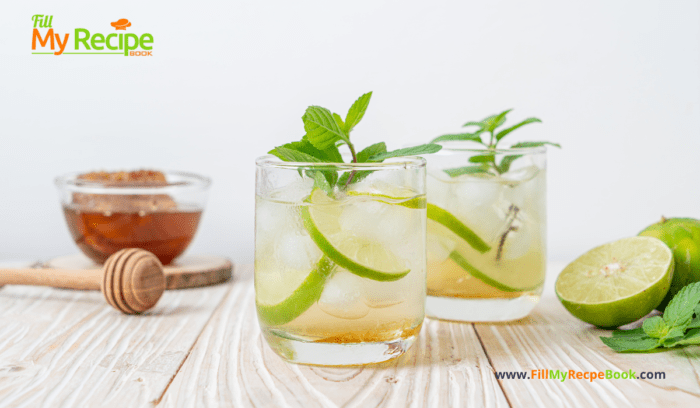 Benefits of lime juice and honey are?
Lime or Lemon and honey water is like a health elixir, full of nutrients. Several studies claim that this helps with weight loss and clears skin problems and flushes toxins from the body.
Its beneficial in boosting the immune system and improves the digestive system.
Honey is a store house of antioxidants and flavonoids and phenolic compounds, essential vitamins and minerals. Organic honey is amazing and used from your local area helps so much better.
View all about honey remedies and daily intake of honey for your health.
Recommendations
(click the highlighted heading for the recipes)
There are also more recipes that use honey on the site. click HERE www.SaBeekeeper.com
Healthy and infused cold homemade drinks recipe ideas to create —-> Healthy Infused Fruit Water Recipe and Homemade Thirst Quenching Ginger Beer and Homemade 3 Ingredient Passion Fruit Juice and Simple Fruity Iced Tea Recipe and Honey Apple Cider Vinegar Drink.
More ideas to use honey with.—–> 13 Honey Dressings and Sauces Recipes
Get more homemade cool drinks recipes —–> 13 Homemade Cool Drinks Recipes and these recipe ideas as well —–> 13 Fruity Drinks for Summer
Here are some amazing recipe ideas for you —–> 30 Ideas for Fruit Recipes
Make these homemade —–> 29 Family Christmas Snack & Drinks Ideas
You would need these 9 Essentials to make a Smoothie. Purchase these recommendations online to clean, cut and blend a healthy smoothie. Or health and fruit drinks.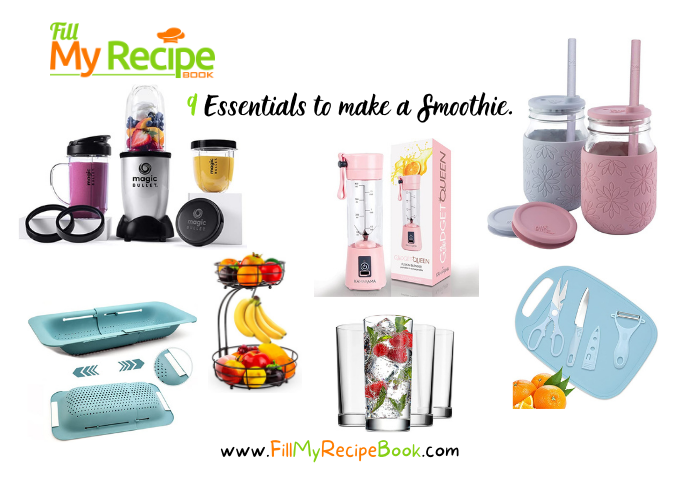 Print
Simple Healthy Lime Juice with Honey
Make this 2 ingredient simple healthy lime juice with honey recipe. Its so refreshing and a thirst quenching natural health benefiting juice.
Author:
Prep Time:

15 min

Cook Time:

0 min

Total Time:

15 min

Yield:

8

Category:

health, drinks

Method:

Stove top No Bake
Ingredients
15

limes (depending on size) makes 1 1/2 cups freshly blended juice

6 cups

of water all together.

1/2 cup

Honey or more depending on sweetness desired.
Instructions
Obtain your limes and wash them off. 
Place the halves in your blender and blend them with half cup water. 
Add them to some hot water to soak and absorb for a while. Then sieve this juice into a bowl. TO get rid of the excess fruit. leaving you with just the lime juice.
Then pour this into a jug and add the rest of the water and then stir in the honey. To taste.
Place in the fridge and enjoy with some ice in a glass.
yummy
Notes
lime juice or limeade juice for a thirst quenching drink.
Keywords: Simple lime juice with organic honey
You love to make natural juices then follow more of these below.
Enjoy all your homemade Drinks