11 Amazing Pear Dinner Recipes ideas to make a meal out of. Combine chicken or salads with pears and make a fiocchetti recipe to.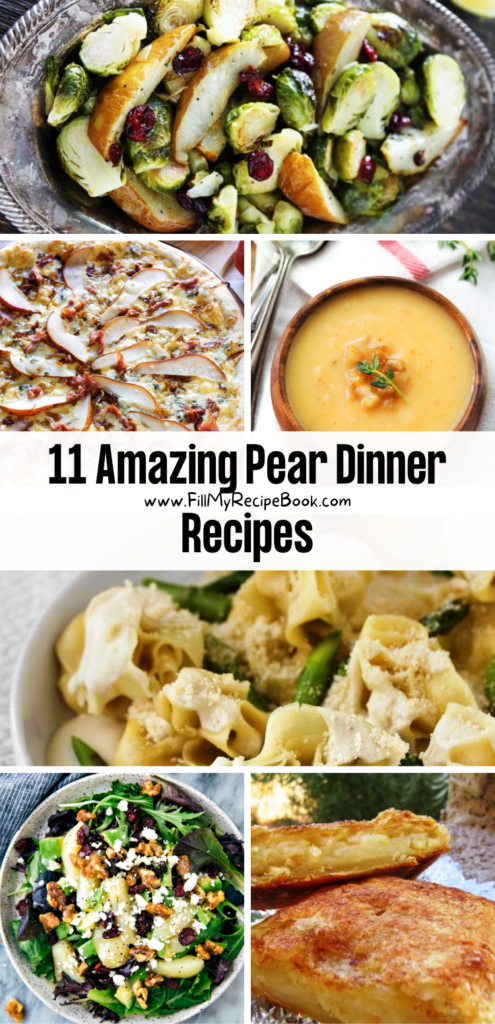 11 Amazing Pear Dinner Recipes
These are some recipe ideas for making a meal or dinner with pears. You will be surprised at what you can do with pears with meat or salad. A great fiocchetti recipe with pears and parmesan is also featured here.
(click the highlighted heading or image for your recipe)
Easy Pear cobbler pie, is tasty and quick and simply to make. When you have some pears no one was eating then make this dish. Makes a great after dinner dessert.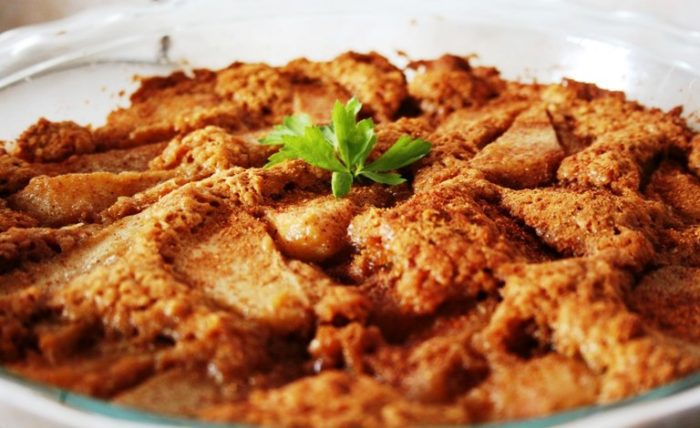 This is a one-pan stovetop recipe with sweet pears and tangy balsamic vinegar. Adding the pears brings this Balsamic Chicken to even new heights.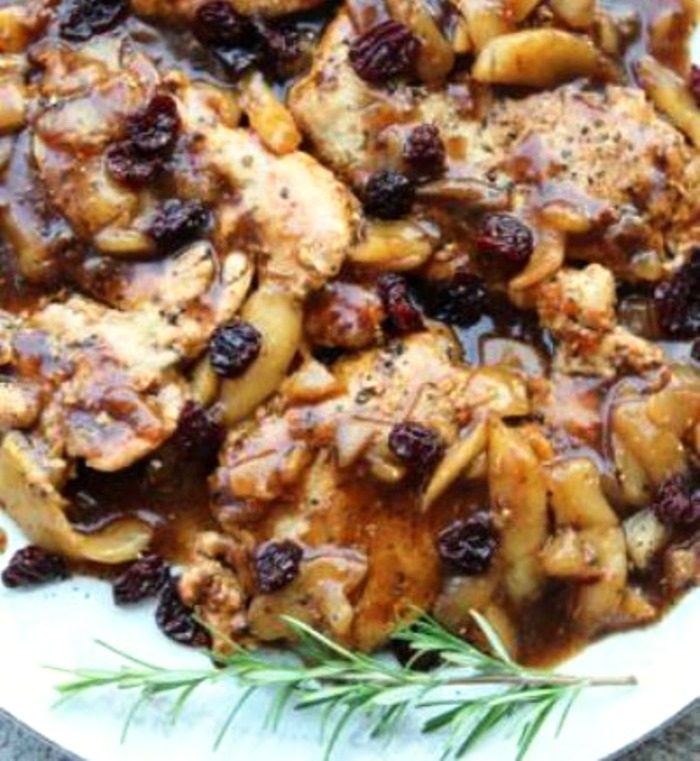 Roasted-pear-and-cranberry-brussels-sprouts
Roasted Pear and Cranberry Brussels Sprouts-crispy Brussels sprouts with sweet roasted pears, dried cranberries, lemon, and honey. This simple side dish goes great with any meal.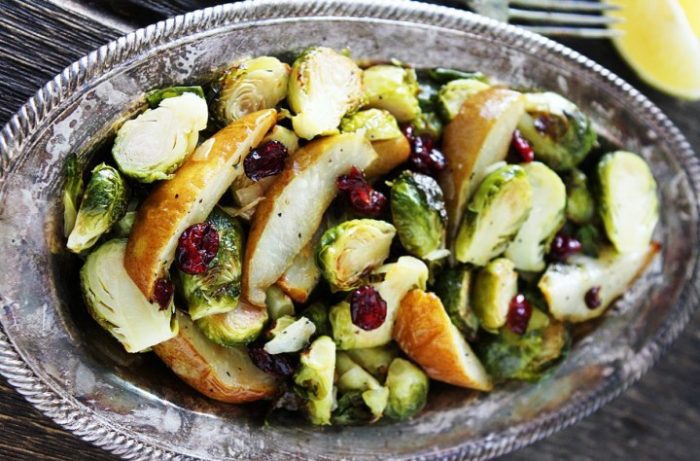 Walnut-pear-salad-lemon-poppyseed-dressing
A delicious and simple to salad with fresh sliced pears, avocado, cranberries and feta cheese. Drizzled with a lemon poppyseed dressing this salad is mouthwatering and full of flavor.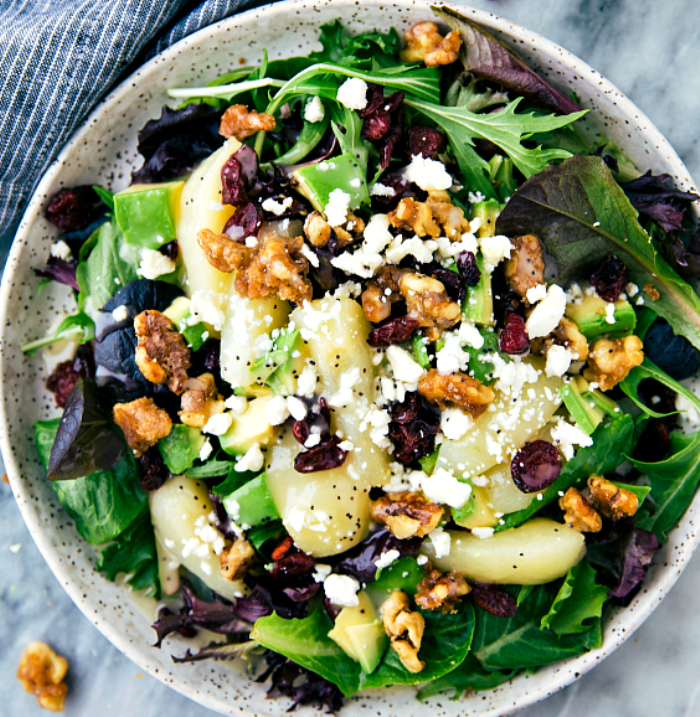 Easy-pear-sweet-potato-thyme-soup-recipe
This dairy-free Pear and Sweet Potato soup is a nice change for your dinner table. The texture is creamy and has a lightly sweet taste.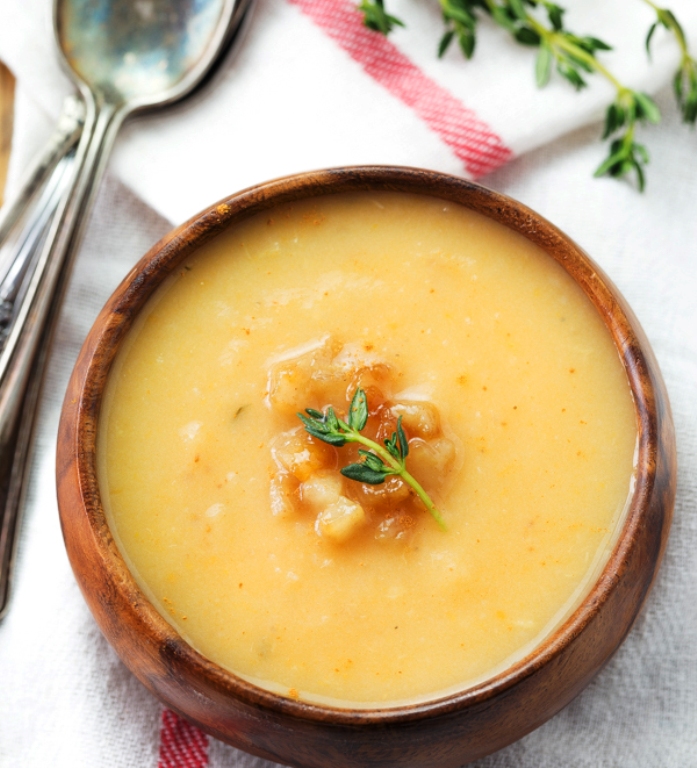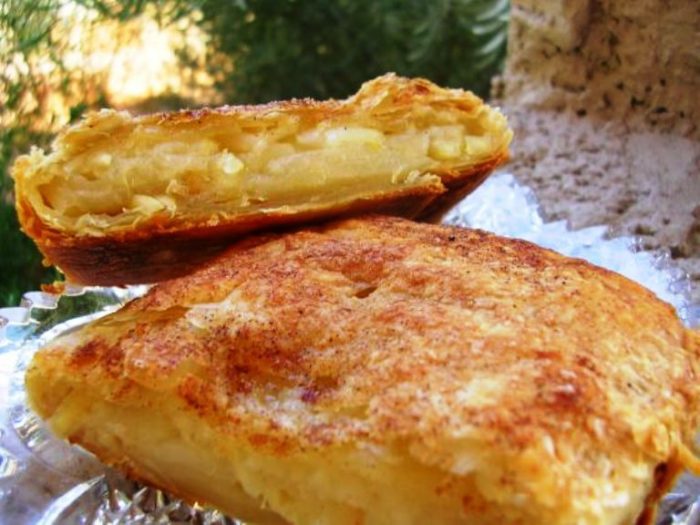 Cinnamon-pork-chops-with-spiced-pears
These Grilled Pork Chops with Spiced Pears are going to definitely be a recurring dinner. It is the perfect combination of savory, sweet, and spice.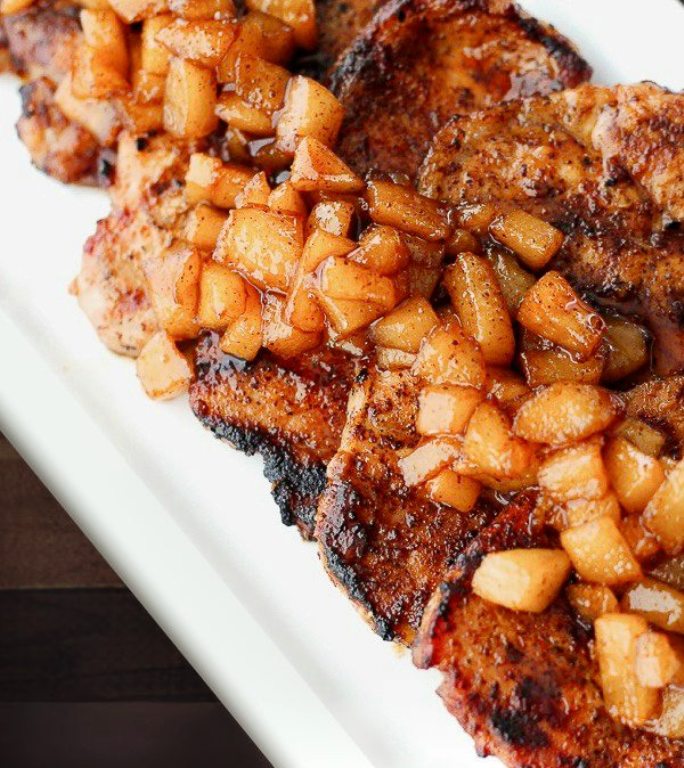 Italian-recipe-fiocchetti-with-pears-and-parmesan-cream-recipes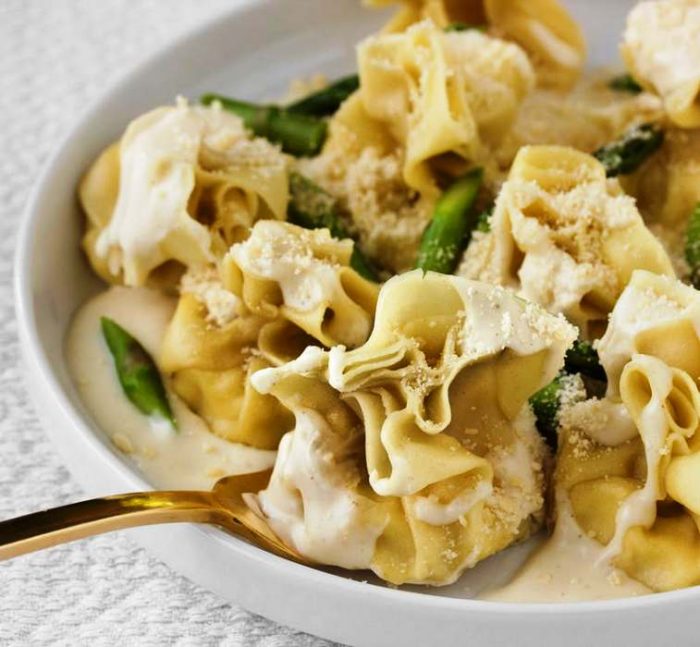 Asian Pear Salad! What a refreshing way to start off the new year. Just a few simple fresh ingredients will put this fit-fabulous salad on your dinner table in 5 minutes.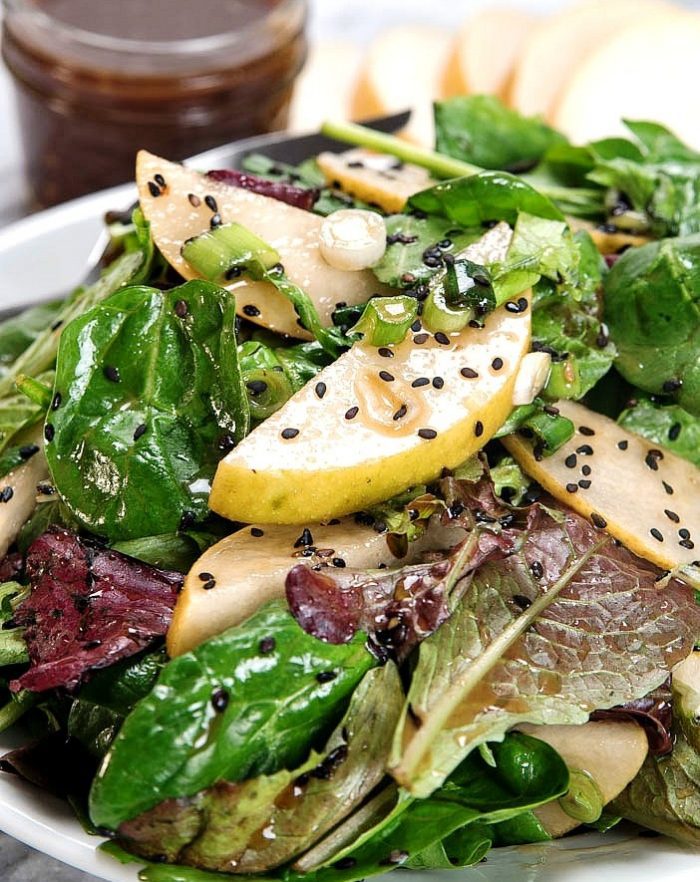 Sweet-potato-pear-gratin-recipe
These two make an impressive pair, especially when sliced and brushed with a zippy butter mixture full of lemon zest and fresh grated ginger.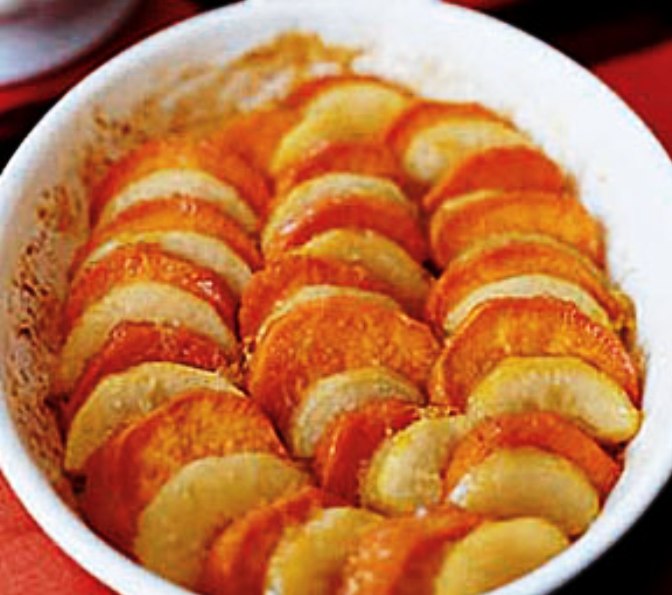 Pear-prosciutto-gorgonzola-pizza
This Pear, Prosciutto and Gorgonzola Pizza is a delicious combination of salty, sweet and savory flavors! Serve it for dinner or as an appetizer at your next party.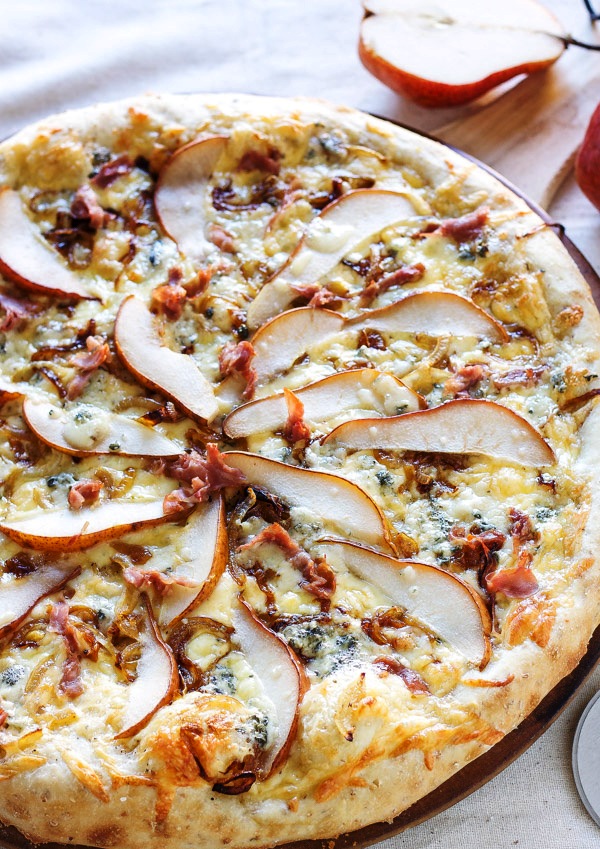 Get this amazing —-> Tasty Homemade Pear Chutney
Here are other dinner recipes —-> 14 Must Try French Dinner Recipes