15 Tasty Healthy Tomatoes Recipes from soup to salsa and salads with marinara sauce and baked casserole of parmesan and zucchini.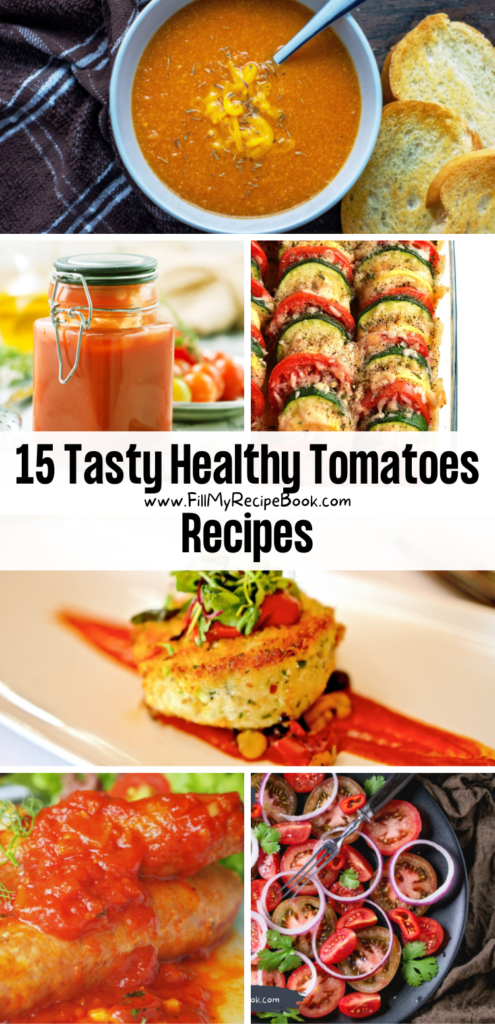 Tasty Healthy Tomatoes Recipes
There are some great tasty tomato recipe ideas we share with the reader. To highlight a few there is this staple marinara tomato sauce to make and bottle. Use this for many recipes. There is roasted tomato and cheddar soup and a gourmet fine dining crab cake with bitter tomato sauce. A simple salad with tomato and onion which is a great alternative for a cold side dish. Tortilla recipe with tomato fillings, vetkoek recipe with filling of tomato and boerewors that is sausage. Then the amazing baked casserole with parmesan tomato and zucchini, and more. Choose the recipe.
(click the highlighted heading or image for your recipe)
Simple Marinara Tomato sauce. A sauce that is simple to make yet tasty made with some garlic and herbs and spices, bottle it.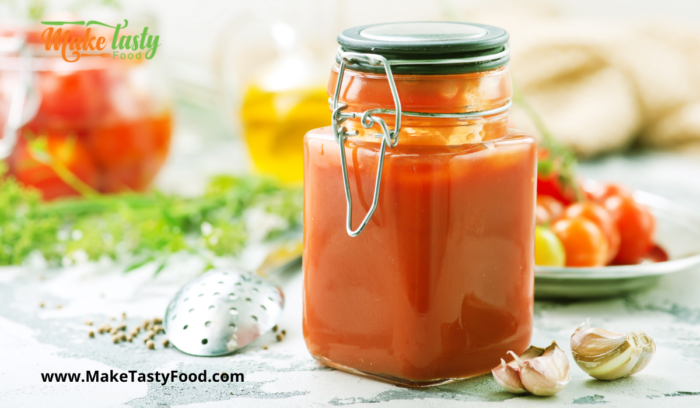 Simple Tomato and onion salad to add to your salads for a braai or barbecue. This salad is so quick and versatile.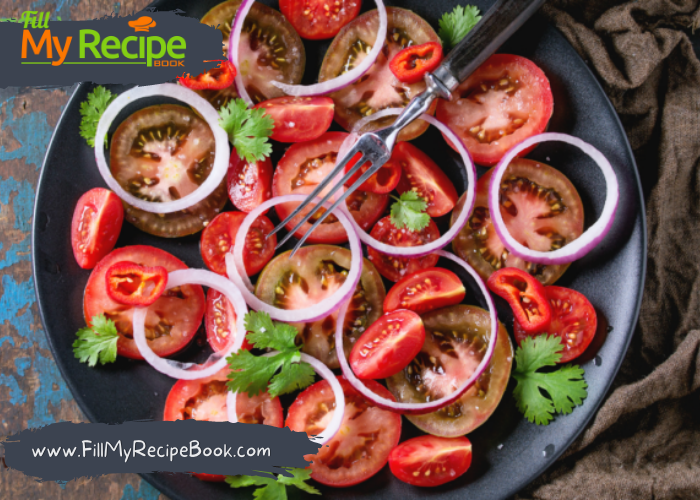 Roasted Tomato and Cheddar Soup
Roasted Tomato and Cheddar Soup. A wonderful and tasty warming tomato and onion and garlic roasted tomato and cheddar soup, for those winter days.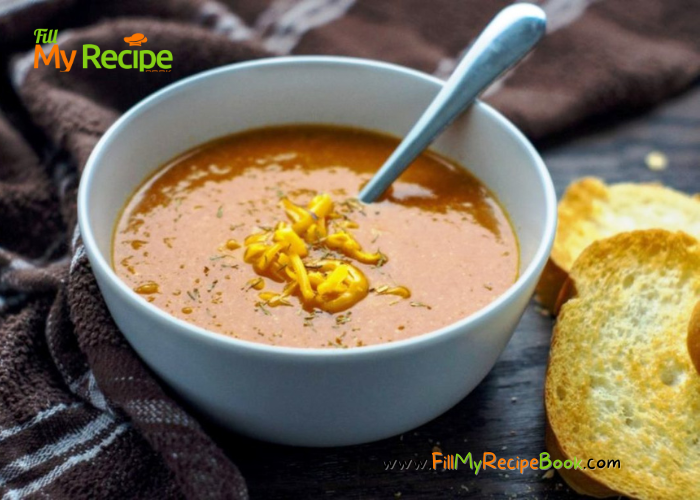 Crab Cake with Tomato Butter Sauce
Crab Cake with Tomato Butter Sauce plated for a gourmet fine dining meal. A dish to serve for a special meal set on corn salad with greens.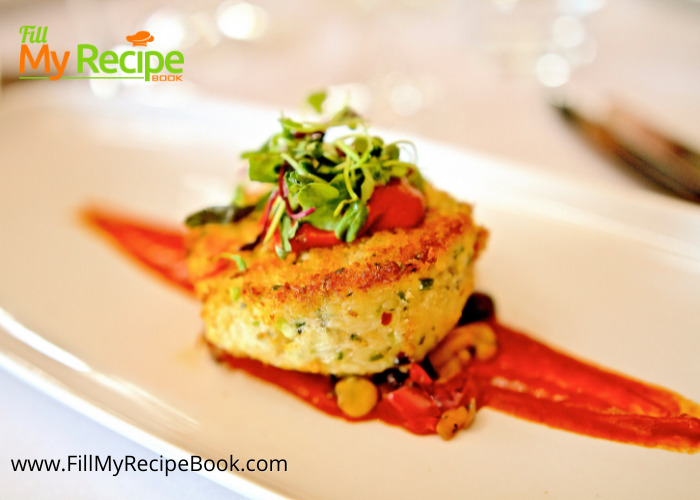 Tortilla with Avocado Spinach & Tomato
Tortilla with Avocado Spinach & Tomato for a light meal. A light meal to quickly make with some healthy salads and avocado, and lemon pepper.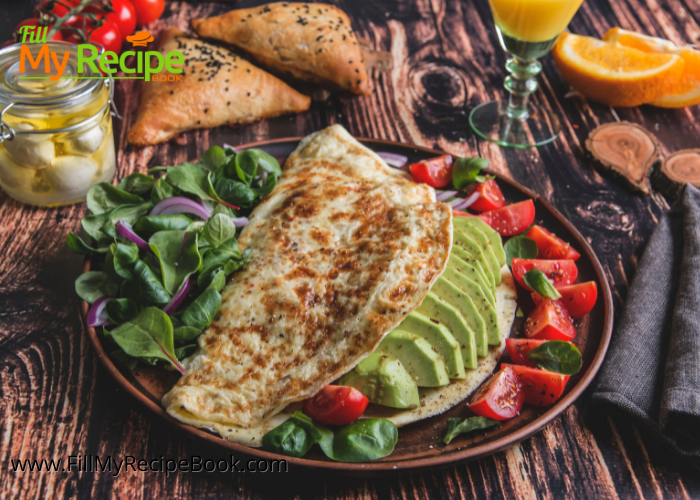 Vetkoek Boerewors and Tomato Onion Sauce
A Saturday lunch treat is eating a vetkoek with boerewors filled with tomato and onion sauce.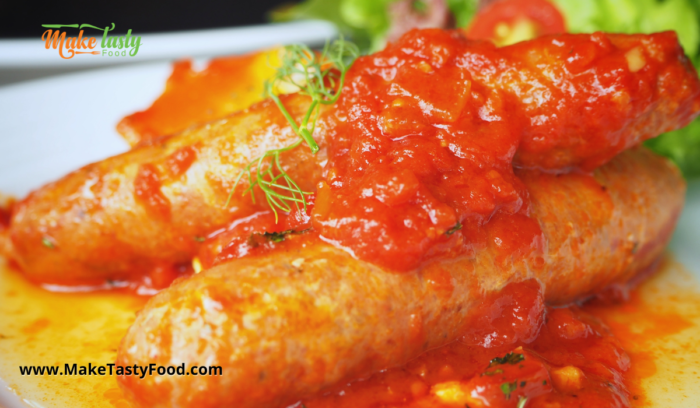 Vegan-creamy-roasted-tomato-soup
It is the best Vegan Creamy Roasted Tomato Soup.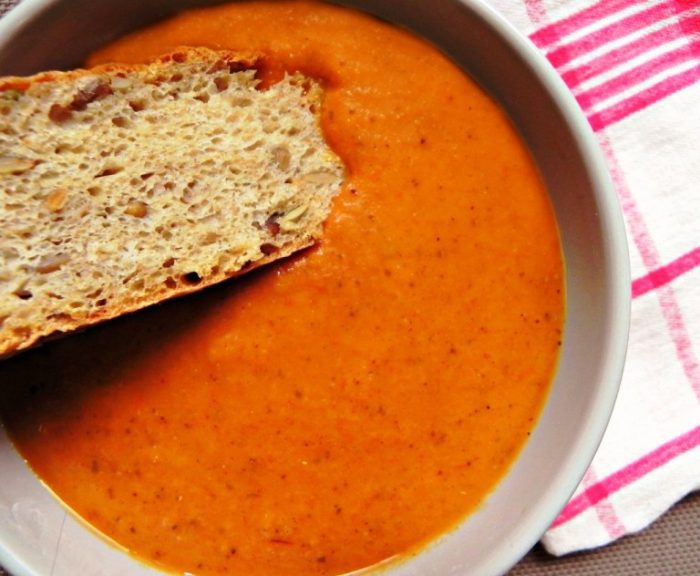 They transform into almost an entirely new vegetable when they are roasted.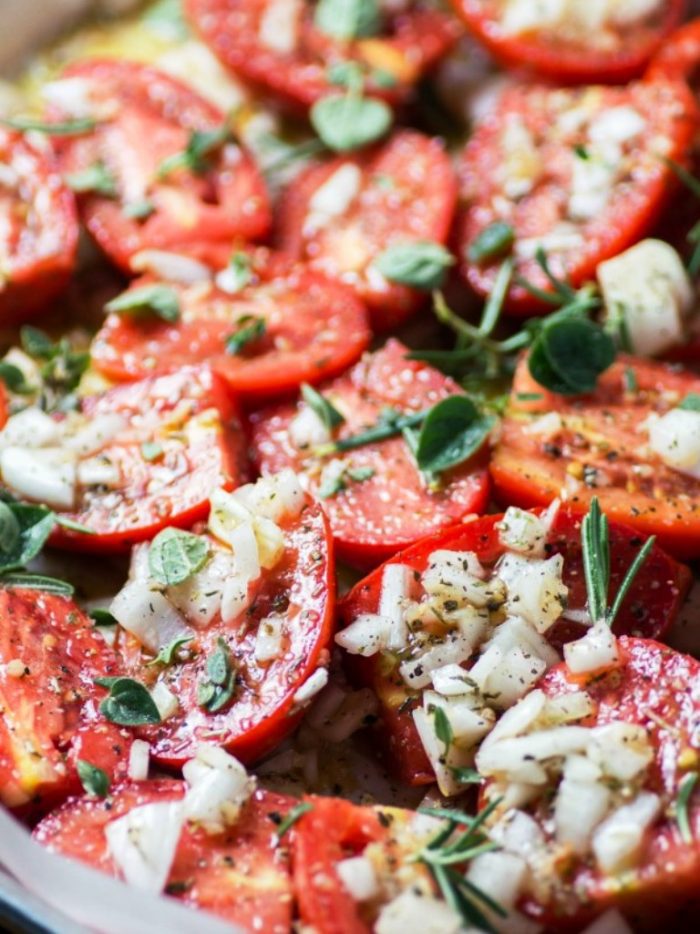 Parmesan Tomato Squash Bake is a simple recipe with layered fresh tomatoes, zucchini and summer squash topped with garlic, onion and parmesan cheese.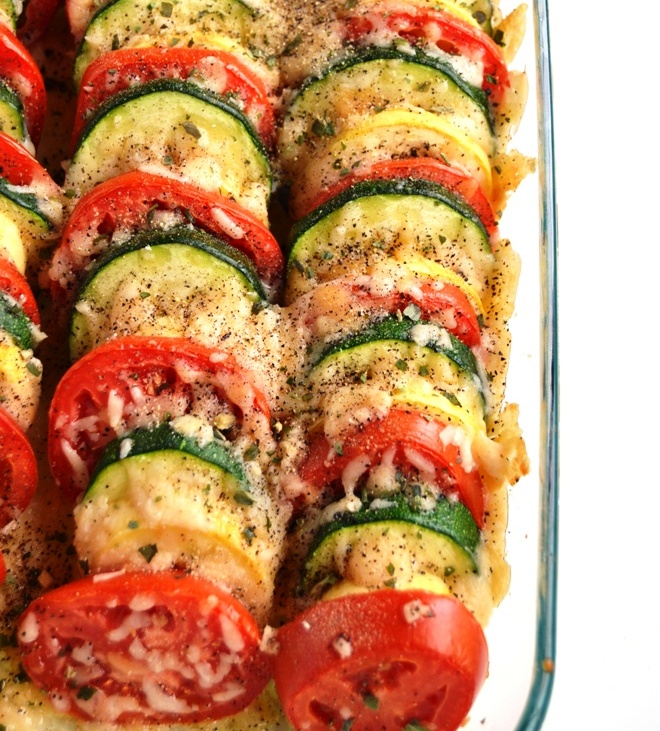 Bacon-ranch-chicken-salad-stuffed-tomatoes-recipe
Plump, juicy tomatoes stuffed with Chicken Bacon Ranch Salad make these Bacon Ranch Chicken Salad Stuffed Tomatoes the perfect light, healthy, low carb recipe for summer.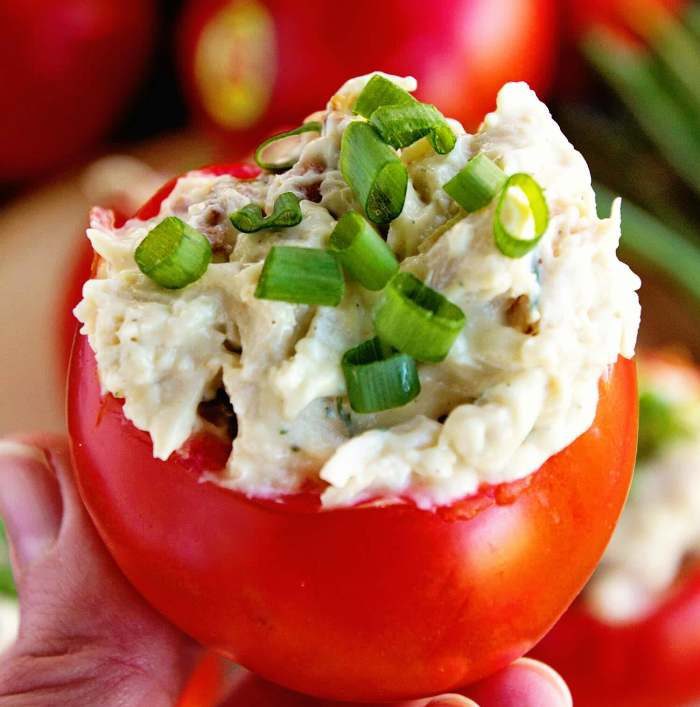 Crispy Parmesan Tomato Chips made in your oven or dehydrator.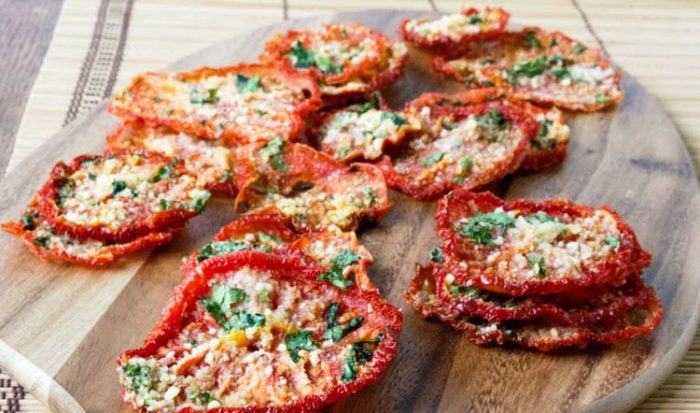 If you want something healthy fresh and delicious then this is the go to salsa recipe you should make.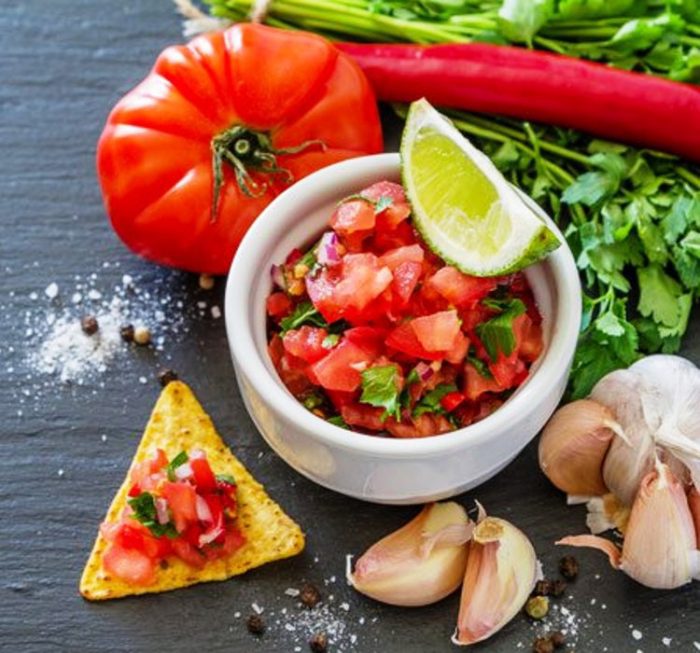 A savory summertime Tomato Pie made by layering tomatoes slices, basil onion and a cheese spread into a pie crust and baking it until golden and bubbly.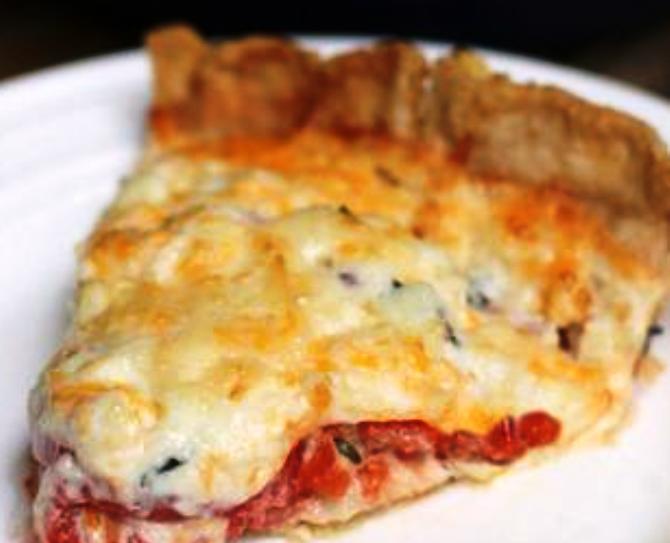 A tuna melt is loaded with veggies and placed on top of sliced tomato, instead of bread and topped with melted cheese.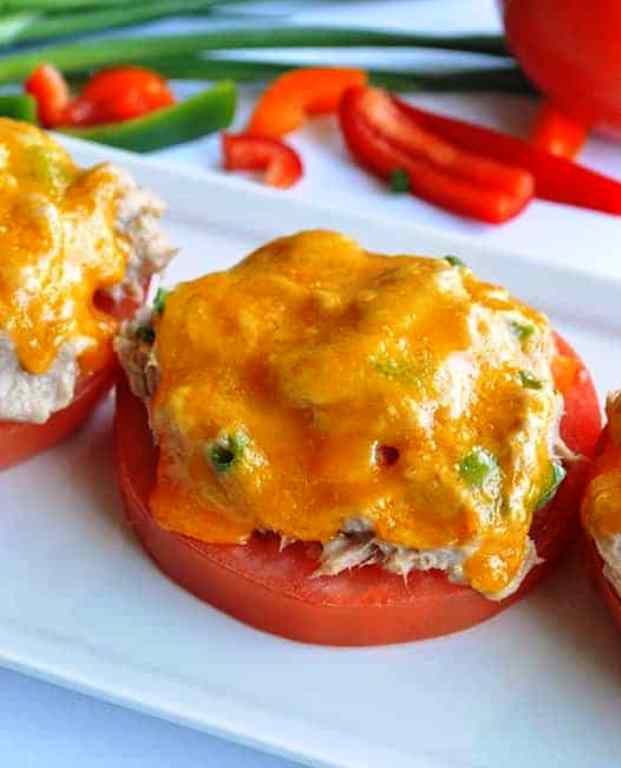 Oven-Fried Green Tomatoes with Sriracha-Ranch Dipping Sauce are such a tasty idea and this is a lower-carb version of fried green tomatoes.