Healthy Creamy Avocado Hummus recipe boasts many health benefits and is high in fiber and protein, curbs the appetite, flavored with spices.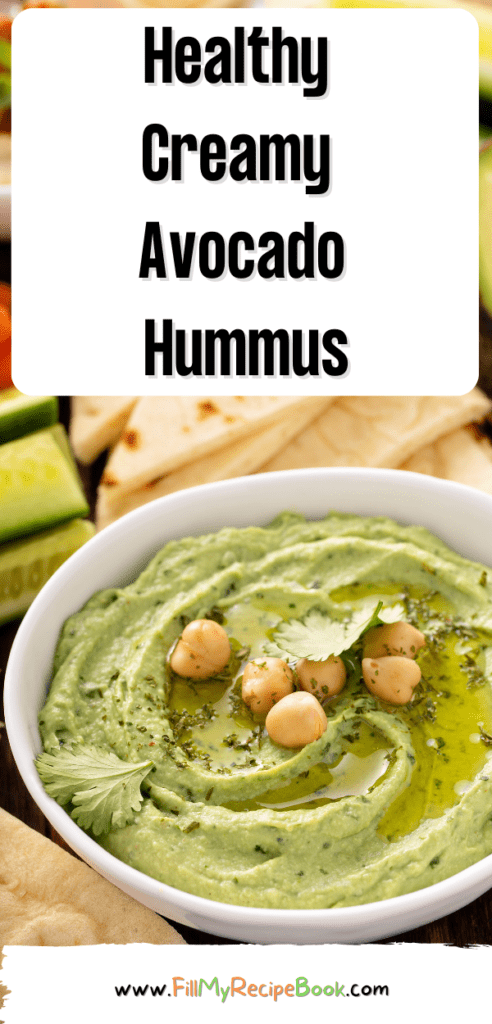 Healthy Creamy Avocado Hummus
Make this healthy creamy avocado hummus sauce recipe idea for a dip or filling for many foods. A no bake recipe that is processed in a food processor until smooth. Used for toppings on toast or appetizer salty cracks, chip dips. Lunch or breakfast filling full of fiber and protein to give you energy for the day and curb your appetite. A healthy vegetarian food.
Is avocado hummus good for you?
This avocado hummus provides several healthy benefits such as being high in fiber and protein, which decreases the inflammation in your body and helps stabilize the blood sugar levels. All these will improve your health as well as provide you with many more nutrients and will also curb your appetite until the next meal.
What can I use instead of tahini in hummus?
You could try replacing tahini with peanut butter or sunflowers seed butter, Greek yogurt, chopped peppers that are roasted. Olives and beets roasted and steamed sweet potato's and mashed peas.
Why lemon juice in hummus?
Lemon juice will add tartness and while garlic will add its own punch, salt and other spices add more flavor and taste. Adding some spices makes it even better such as cumin, sumac and smoked paprika.
How Long Will homemade avocado hummus last?
The homemade recipes for avocado hummus will last chilled sealed in a fridge for up to 3-4 days. The store bought hummus should last for 6-7 days once opened and kept chilled in a fridge.
Can I freeze homemade avocado hummus?
The homemade hummus can be frozen in a sealed container or freezer bags for up to 4 months. Leaving it to longer it should loose its flavor and texture.
Ingredients
Avocado
Greek yogurt
chickpeas
olive oil
garlic
tahini
salt and cayenne pepper or smoked paprika pepper.
lemon juice
ground cumin
parsley
View the all the amounts and ingredients needed in the recipe attached.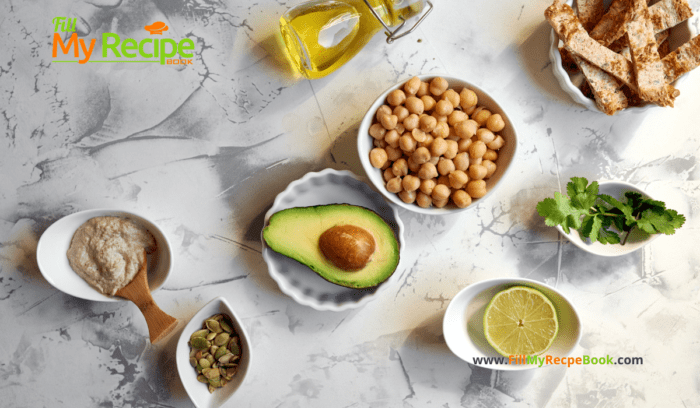 How To
This is an easy recipe to put together and make. So healthy and filling and full of good nutrition.
Adding all your ingredients to a food processor and blending until smooth. Checking for the creaminess and adding a little chickpea juice for more creaminess if needed. Also remember to taste check the spices and adjust if needed for you taste.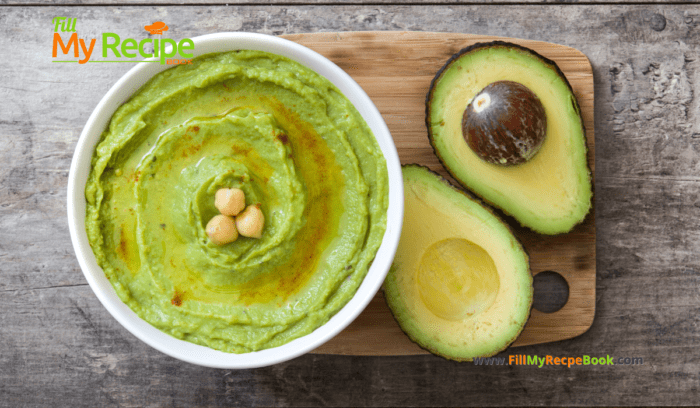 This blended or food processor hummus recipe is then chilled in a sealed container or tightly wrapped with cling wrap to prevent the avocado hummus from going brown while in storage.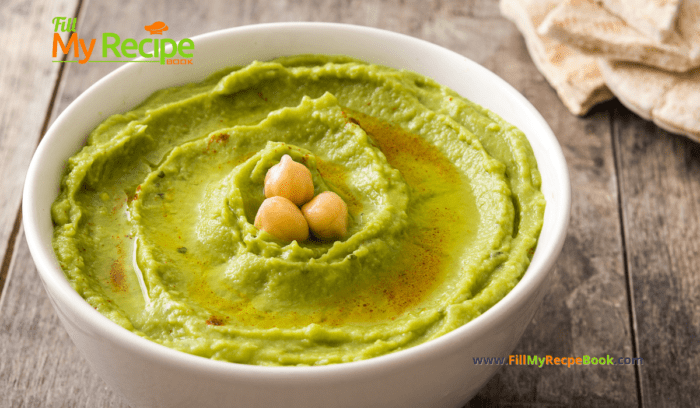 Serving chilled and the top stirred up smoothly or adding a patten and adding a little olive oil on top.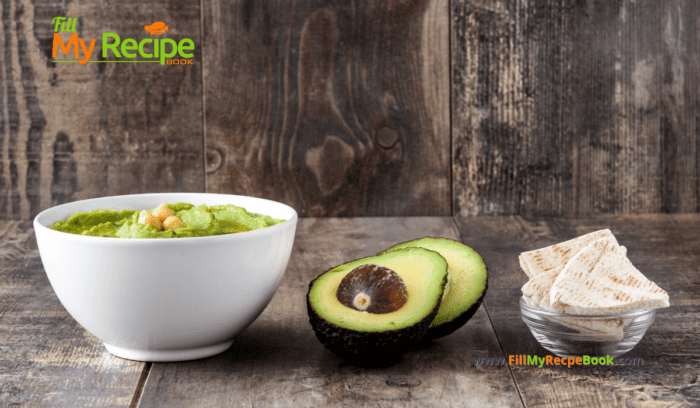 What are Good Substitutes for Cumin in hummus?
Ground coriander. Cumin and coriander grow from a plant in the parsley, or Apiaceae, family.
caraway seeds ground
chili powder
taco seasoning
curry powder
garam masala
paprika
fennel seeds ground.
Recommendations
(click the highlighted heading for the recipe)
Recipe ideas to create with Greek yogurt. —-> 20 Healthy Greek Yogurt Recipes
For more avocado recipe ideas to create —-> Easy Avocado Baby Food and Avocado on Toast Breakfast Ideas and Healthy Chocolate Avocado Mousse and Tortilla with Avocado Spinach & Tomato and Easy Spicy Guacamole Recipe
Learn all about avocado on the farm. —-> Easily Keep or Freeze Avocado
More inspiration —-> 10 Homemade Hummus Recipes and 15 Anti Inflammatory Snack Recipes Ideas
Print
Healthy Creamy Avocado Hummus
Healthy Creamy Avocado Hummus recipe boasts many health benefits and is high in fiber and protein, curbs the appetite, flavored with spices.
Author:
Prep Time:

20 min

Cook Time:

0 min

Total Time:

20 min

Yield:

8

Method:

Stove top No Bake, food processor
Ingredients
2

ripe avocado's

1

–

2

garlic cloves or

1/2 teaspoon

of garlic powder

2 tablespoons

of Greek yogurt

3 tablespoons

of tahini

1/2 teaspoon

of cayenne pepper
salt to taste

1/2

lime juice. of a medium lime

2 cups

of chickpeas

1 teaspoon

of ground cumin
Some juice might be needed form the chickpeas
Instructions
Place all the ingredients for this hummus in a food processor with a blade and blend all together until nice and smooth.
Test and taste if it is to thick or not creamy enough then add a little chickpea juice and blend until you find that creaminess you love.
Taste test for the seasoning and salt content, adjust with spices.
Add to a container or bowl and seal and cover the bowl with a cling wrap or sealed lid to prevent it from browning. keep chilled in the fridge until serving.
When serving uncover and make sure the surface is smooth and drizzle a little olive oil on top and garnish with parsley.
Enjoy with chips or paste on healthy biscuits or toast.
Keywords: Healthy Creamy Avocado Hummus recipe