16 pineapple inspired meals recipes that are baked on a sheet pan. A Thai dish and foiled salmon pineapple recipe and a healthy smoothie.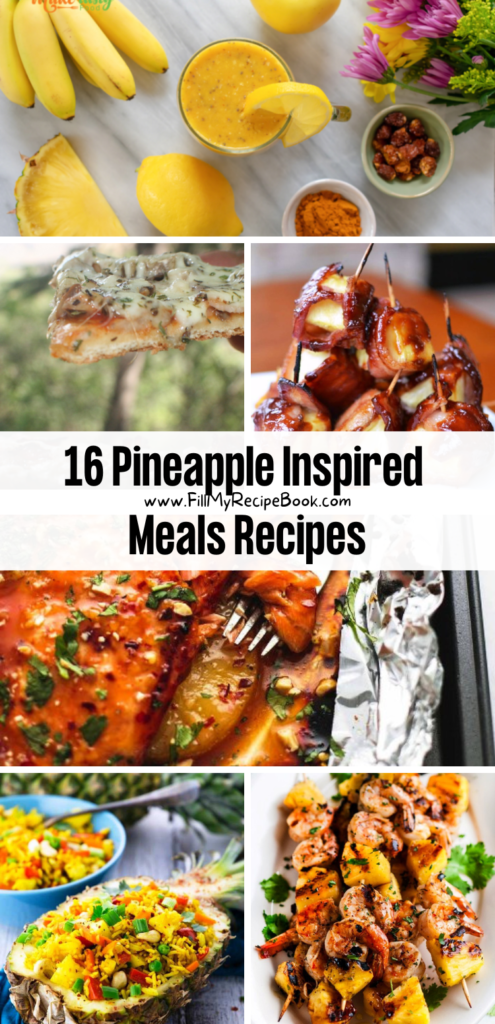 Pineapple Inspired Meals Recipes
Make some kebabs and a crock pot or just healthy rice for vegans. Chicken and salmon sheet bake are included in these scrumptious meals. Enjoy whipping up a guacamole with a difference. Even make a healthy gut healing smoothie and add pineapple to your pizza toppings. So yummy.
Healthy Gut Soothing Turmeric Smoothie
Healthy Gut Soothing Turmeric Smoothie made with easily obtainable fresh fruits and turmeric for anti-inflammatory soothing of the gut. Easily makes a meal.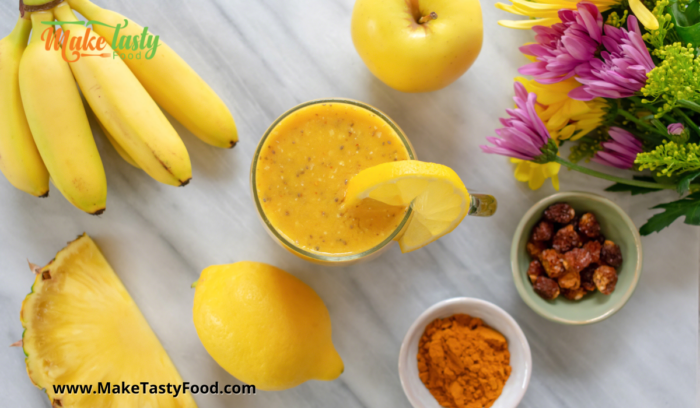 A simple and easy weekend lunch or supper is a Quick Homemade Pizza filled with bacon and banana, pineapple. Topped with herbs and cheese, or mini pizza.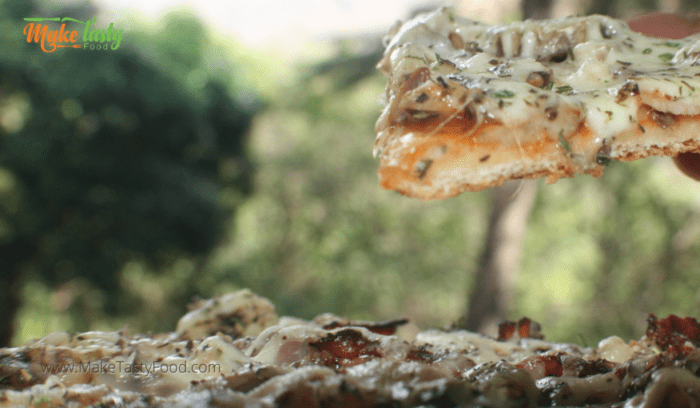 Pineapple-barbecue-chicken-recipe
Move over Hawaiian pizza! This tropical chicken has become our new favorite savory pineapple dish.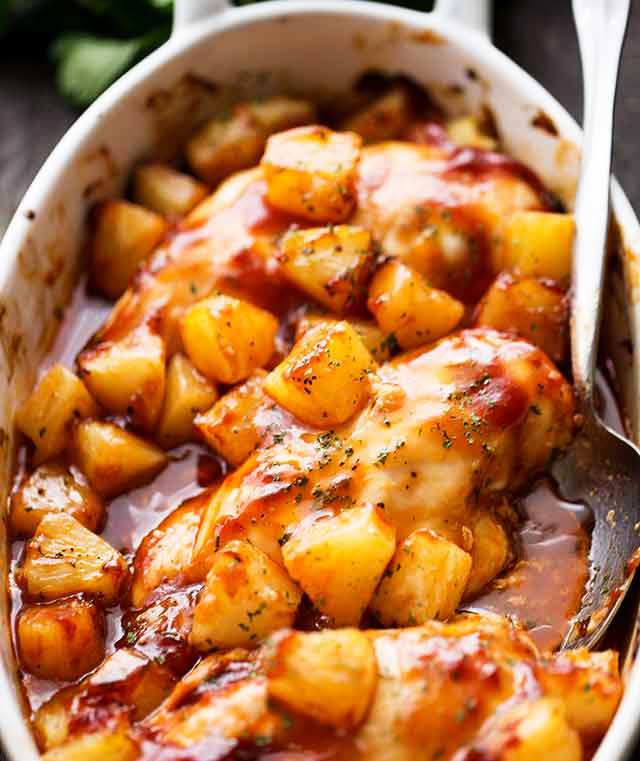 Baked-thai-pineapple-salmon-in-foil
This an easy and healthy 30 minute salmon dish with a sweet and spicy sauce. Juicy pineapple <nd all made on one pan.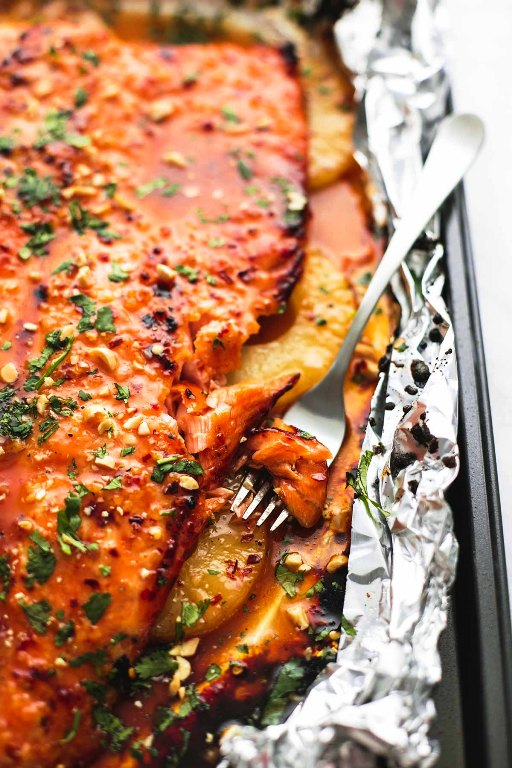 Sheet-pan-hawaiian-pineapple-chicken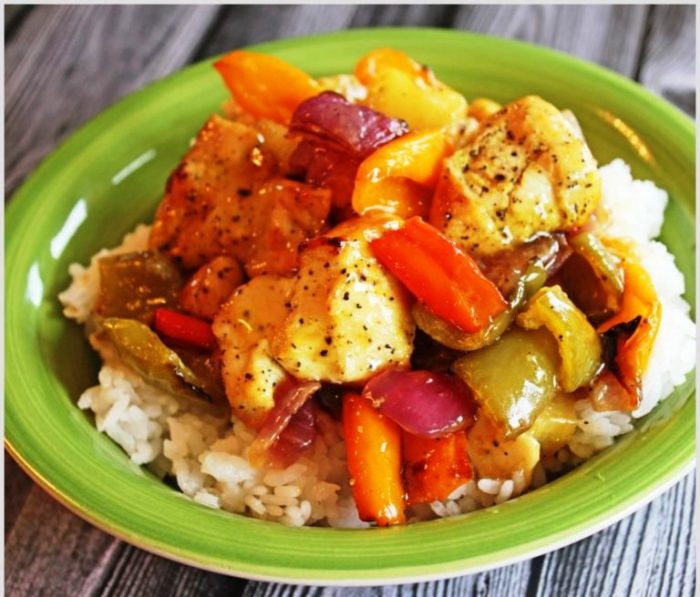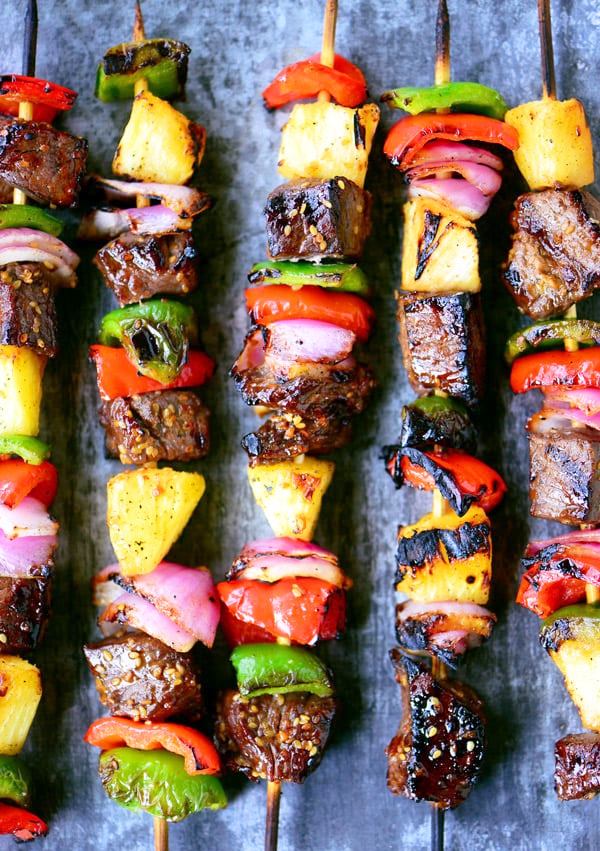 Easy-pineapple-fried-rice-recipe-vegan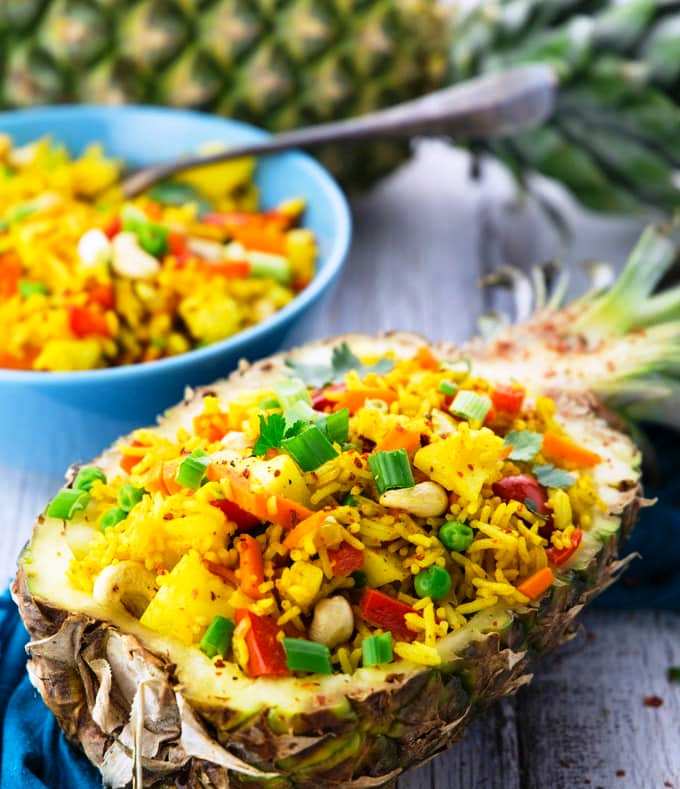 Slow-cooker-pineapple-pulled-pork-tacos
Slow cooker pineapple pulled pork recipe that can be served in tacos or on a bun for a burger.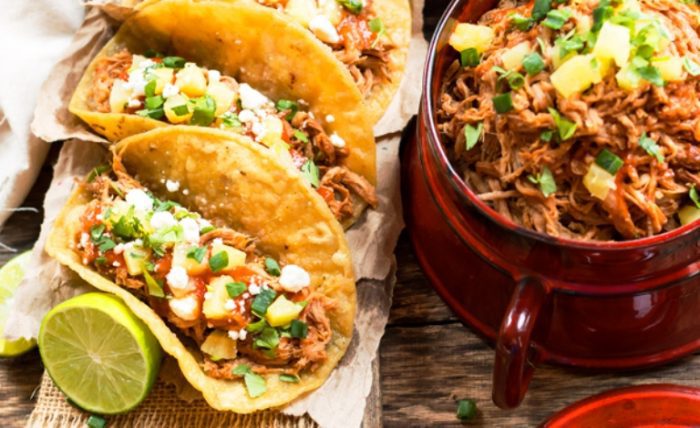 Bacon Wrapped Pineapple is basted with a semi sweet slightly spicy oriental sauce and baked to crispy golden perfection.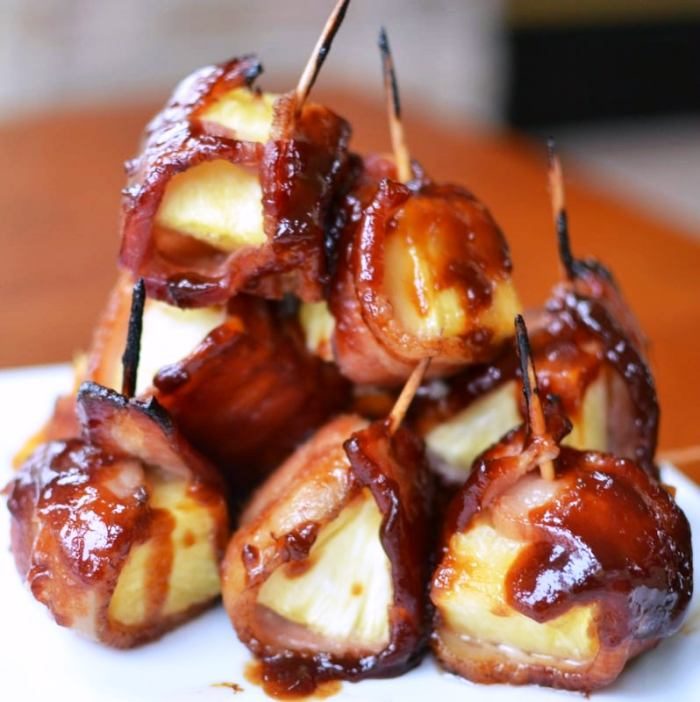 Teriyaki-chicken-inside-a-pineapple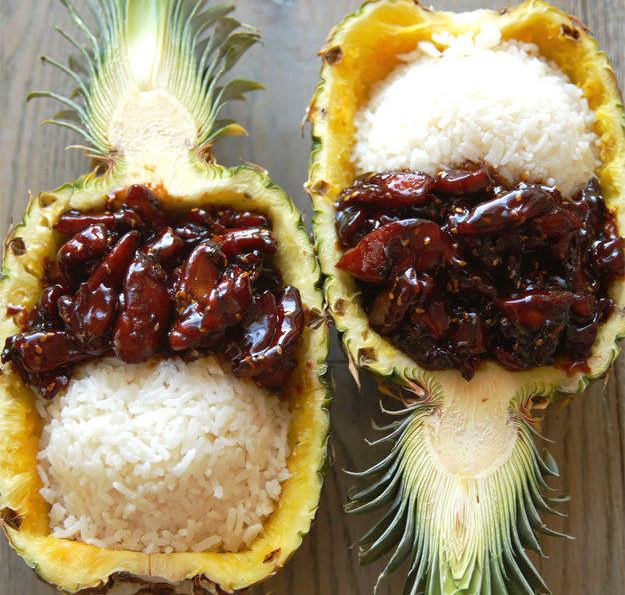 Crock-pot-brown-sugar-pineapple-ham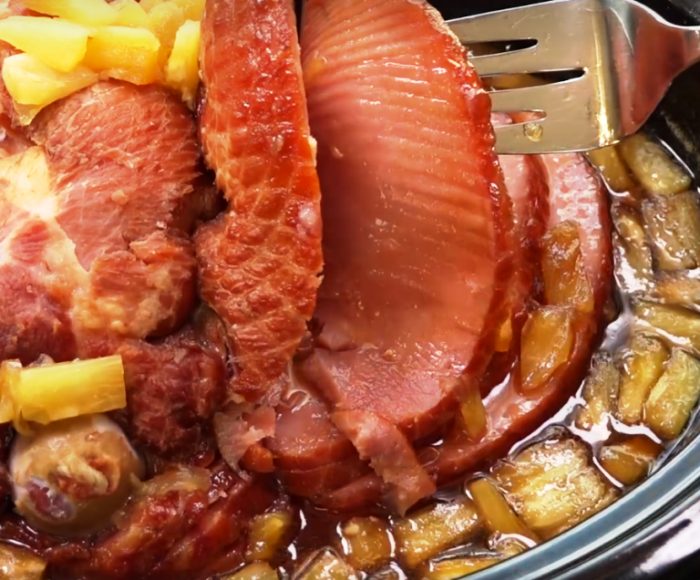 In keeping with my life's legacy of tardiness. I arrived at riced cauliflower years behind schedule.
Spicy-garlic-lime-shrimp-pineapple-skewers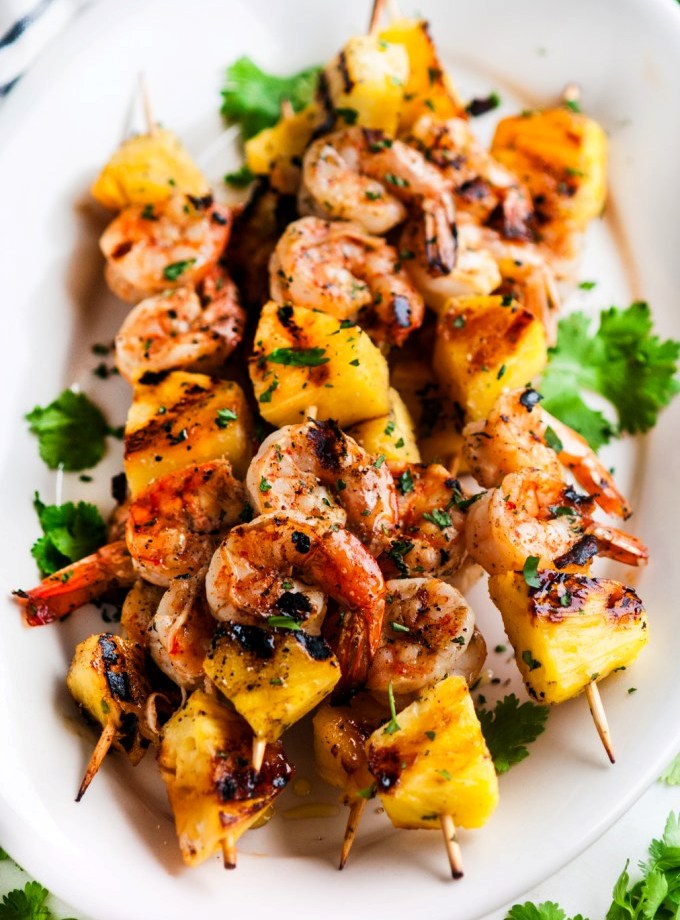 Enjoy this Pineapple Coconut Quinoa alone or as a side dish to grilled chicken or fish.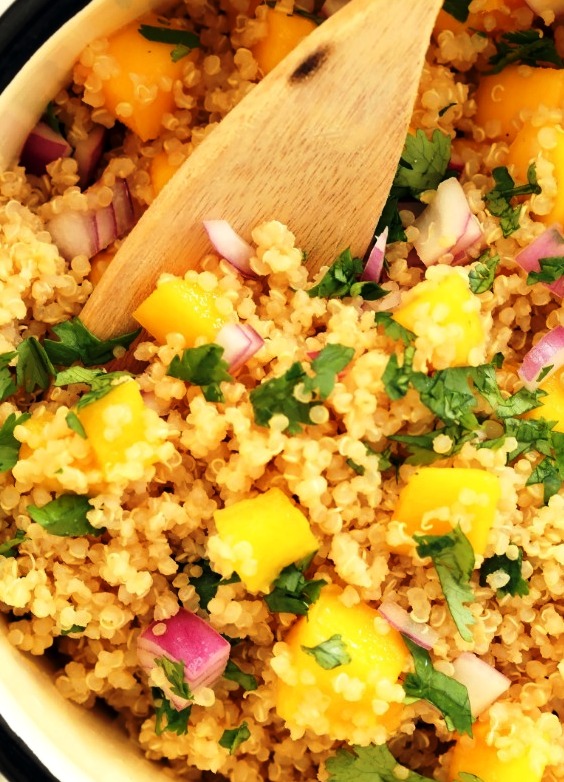 Try adding some fresh pineapple to a batch of guacamole.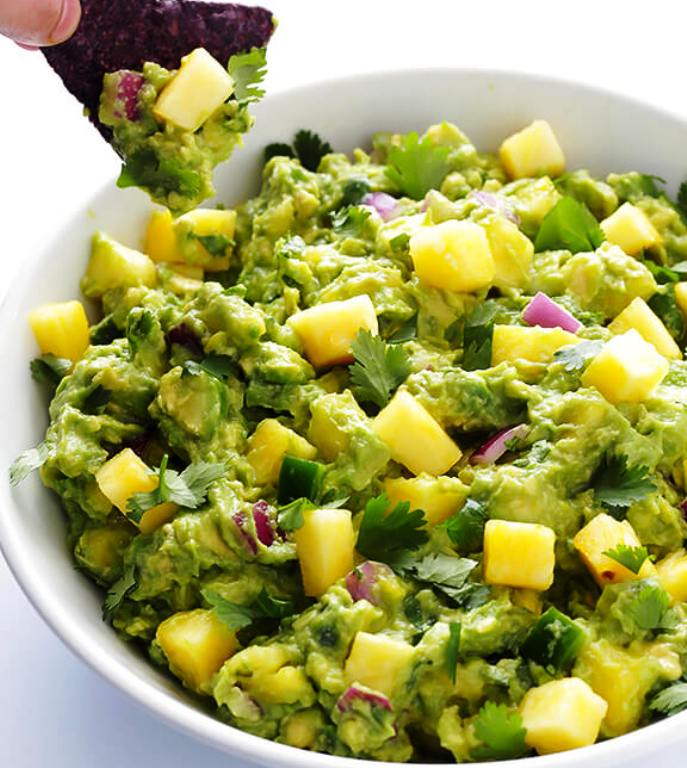 This dish is made with juicy shrimp, sweet pineapples and a beautiful sweet tangy and spicy sauce.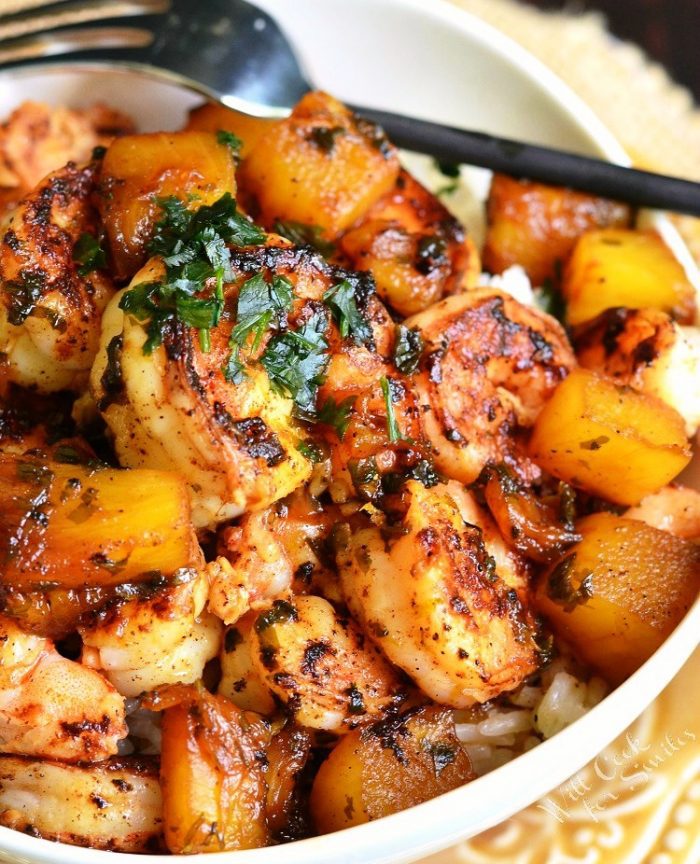 Get this Magical Pina Colada Drink to have after your meals. or for a summer holiday cocktail.
This Tasty Moist Carrot Cake Recipe and Carrot Cupcakes and Cream Cheese uses pineapple pieces in the ingredients.