20 easy kids breakfast recipes that have protein and are filling as well as pleasing to the eye. Breakfast is the important meal of the day. Enjoy it.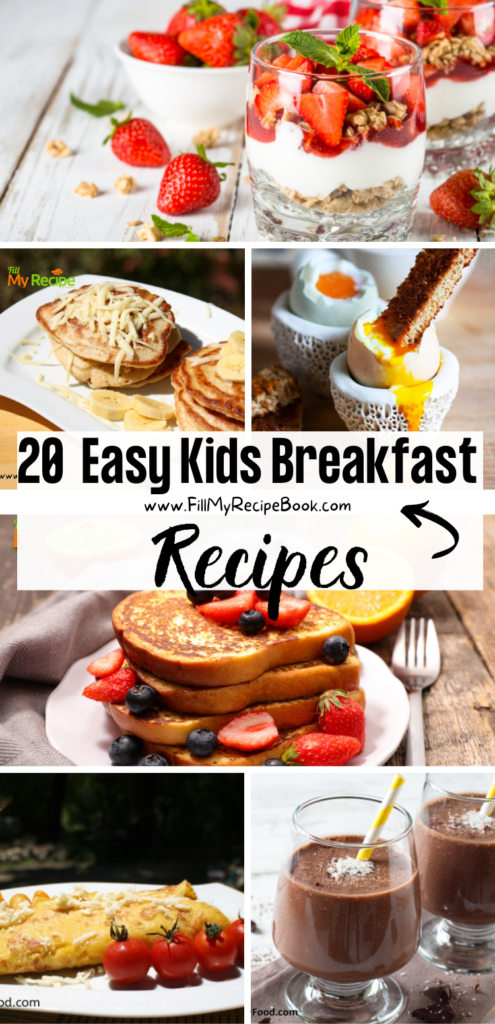 20 Easy Kids Breakfast Recipes
Easy Muesli Yogurt Parfait Breakfast
An Easy Muesli Yogurt Parfait Breakfast recipe for Mothers Day. The healthiest and best meal to make from scratch with strawberries.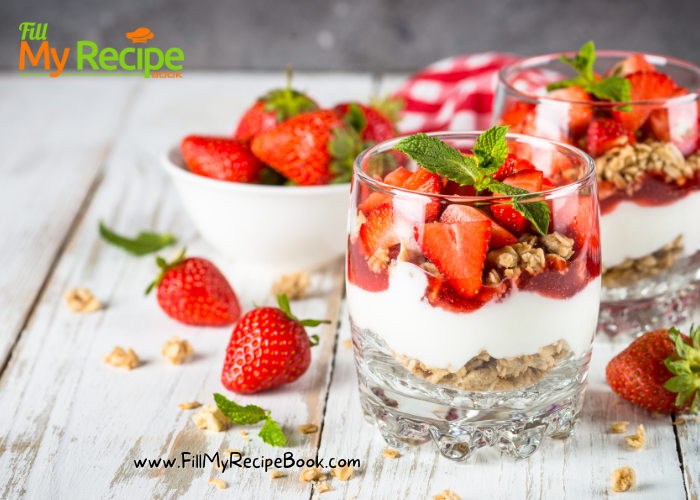 Chocolate Banana Breakfast Smoothie
Chocolate Banana Breakfast Smoothie made with raspberries and Greek yogurt and then add chocolate protein powder or cocoa for taste.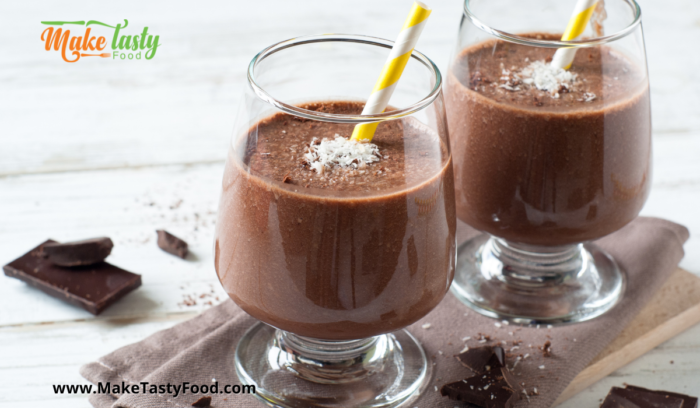 Avocado on Toast Breakfast recipe. Easy ways to make a healthy breakfast with avocado on whole wheat toast, and add either egg or bacon.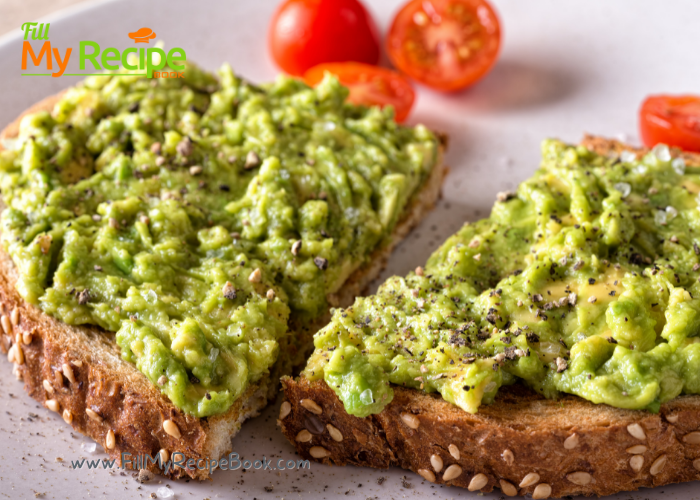 Crammed Savory Breakfast Crepes
Crammed Savory Breakfast Crepes. A use for those excess eggs make crepes filled with avocado and tomato and beans topped with cheese.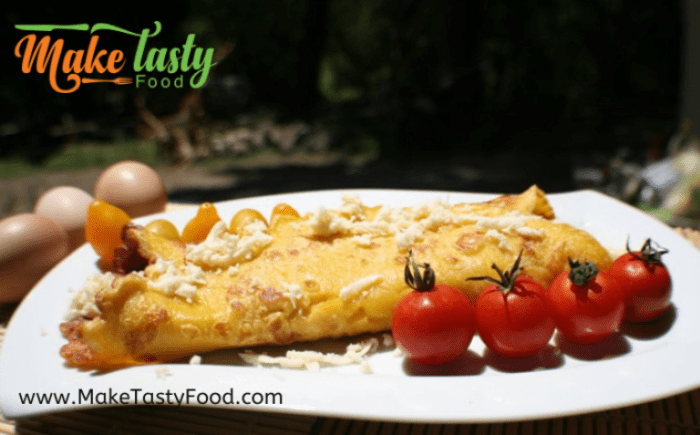 Breakfast Banana Muffins made with extra added ingredients of your choice, such as raisins and cinnamon or dates. A good start to the day.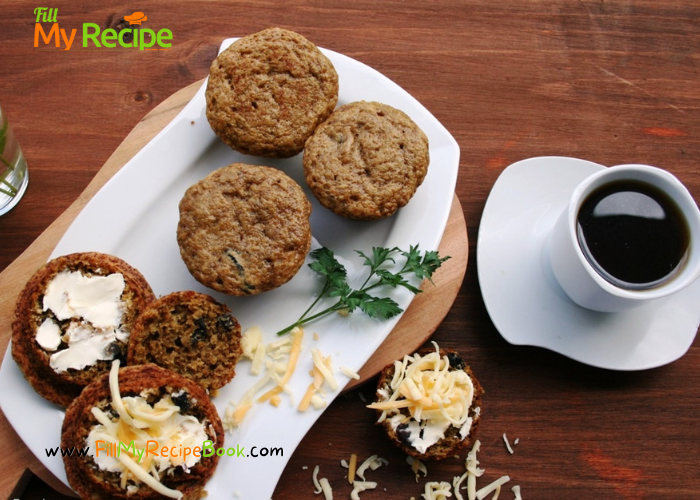 Easy Homemade Pancakes with honey or maple syrup and cinnamon and brown sugar. Or chocolate cocoa spread. A versatile small meal. (sugar free)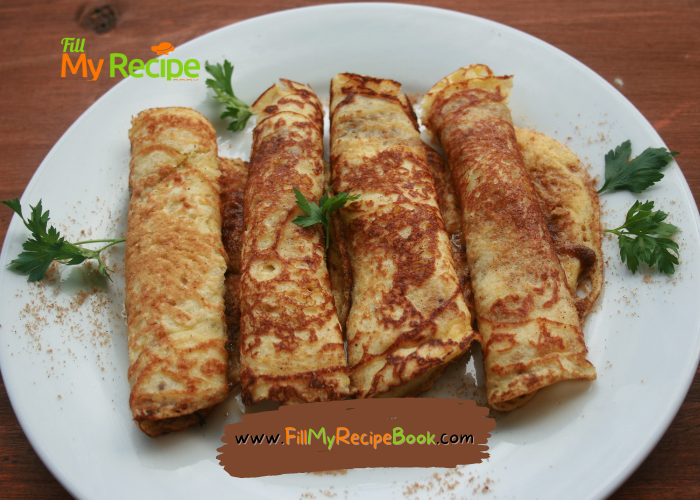 Quick Versatile Flapjacks (Pancakes)
Quick Versatile Flapjacks are a South Africans recipe. A breakfast with honey topping or fruits of choice. Quick sugar free flapjacks.( sugar free.)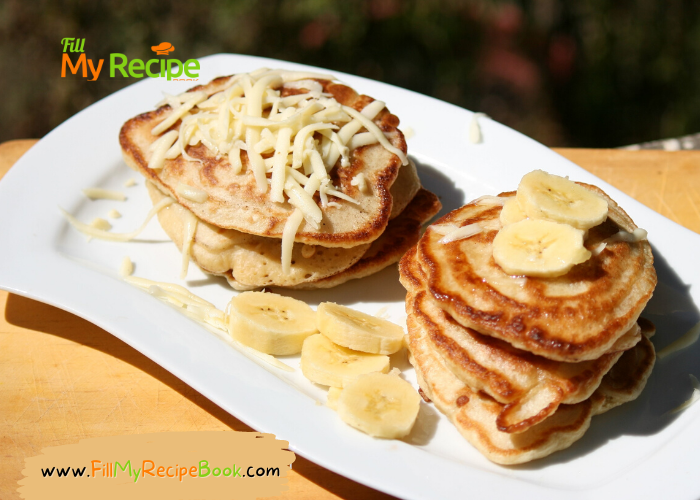 French Toast with Blueberries and Strawberries
French Toast with Blueberries and Strawberries. A special occasion breakfast to be made adding berries and honey.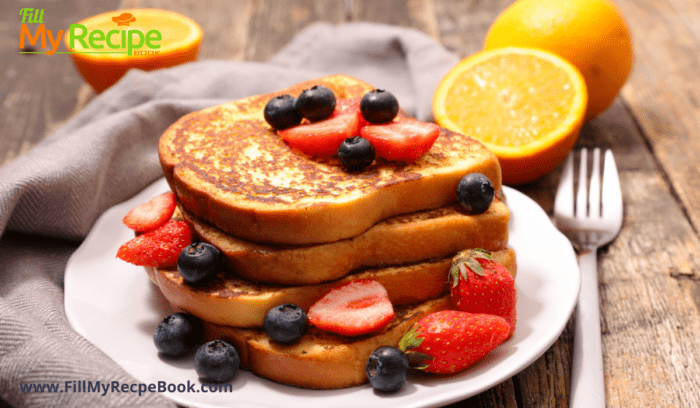 If you're looking for a healthy and simple snack recipe, try these No-Bake Oatmeal Energy Bites. They taste like a yummy no-bake cookie, are fun to make, and most importantly – they are kid-approved.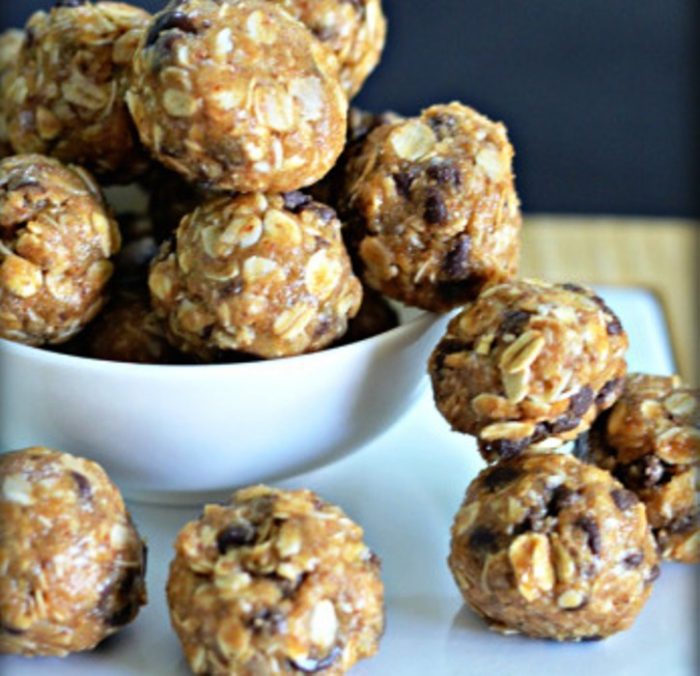 We love this easy Breakfast Casserole Muffin recipe. It's made with simple ingredients that you likely have in your kitchen.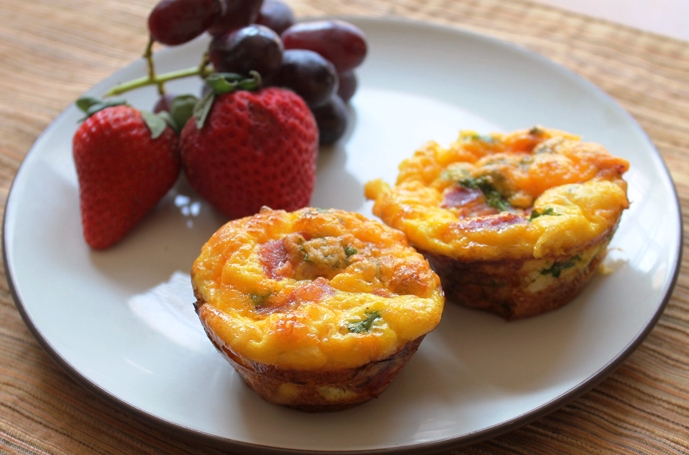 Sausage, egg and cheese breakfast bombs
Sausage, Egg, and Cheese Breakfast Bombs are an easy to make, breakfast idea that is made with crescent dough in a muffin tin.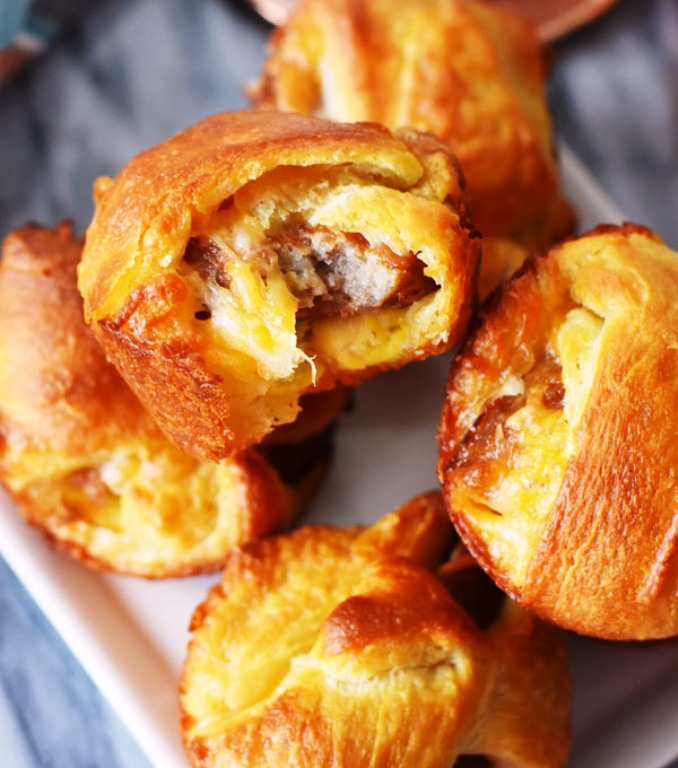 This power-packed oatmeal smoothie delivers all the healthy energy of a bowl of oatmeal in a delicious smoothie form that means faster consumption and less clean up- perfect for kids.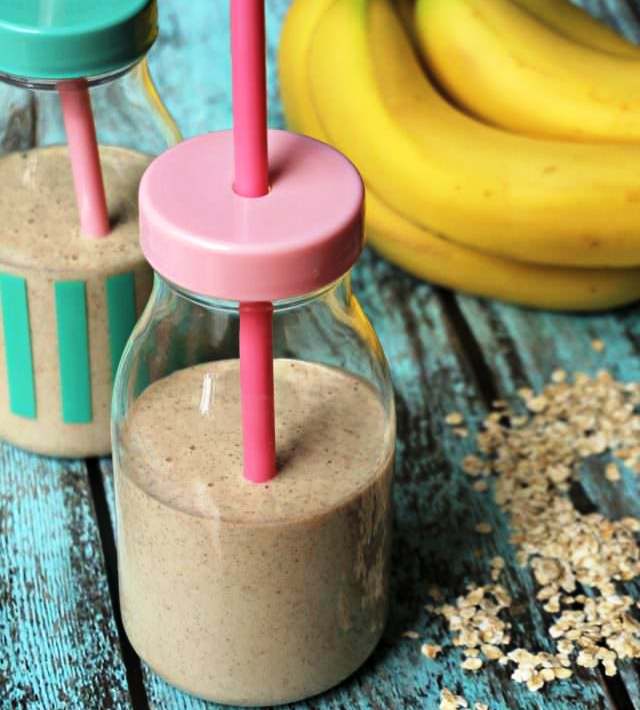 It takes 5 minutes or less to whip these up and no one will be able to refuse when you tell them they get to eat pizza for breakfast.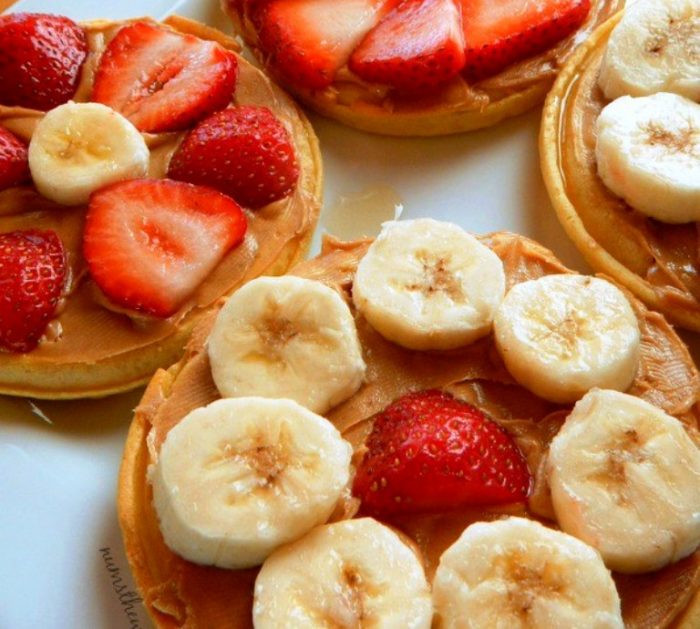 These fried french toast bites are simple to make for your kids before they go to school in the morning.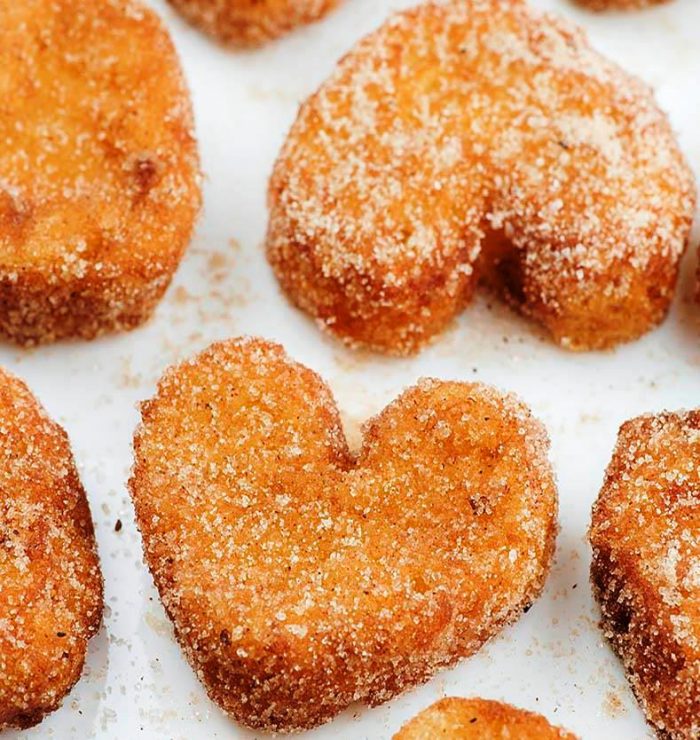 These are the most amazing Perfect Banana Chocolate Chip Muffins! Fluffy & Moist! You need to try them.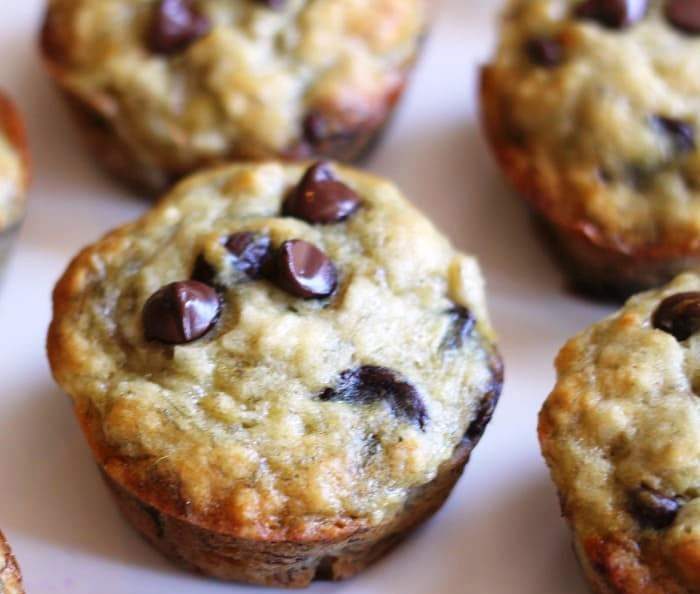 Delicious french toast roll ups
Easy to make and fun to eat, these delicious French Toast Roll-Ups are a creative breakfast treat for any day of the week.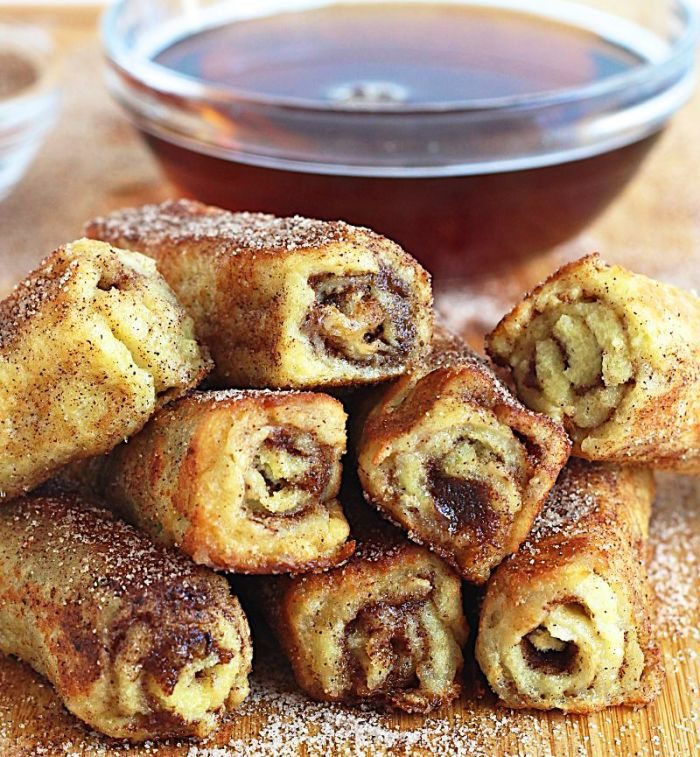 As you already know, I'm into making pancakes. And this (flourless) recipe is, surprisingly, really good.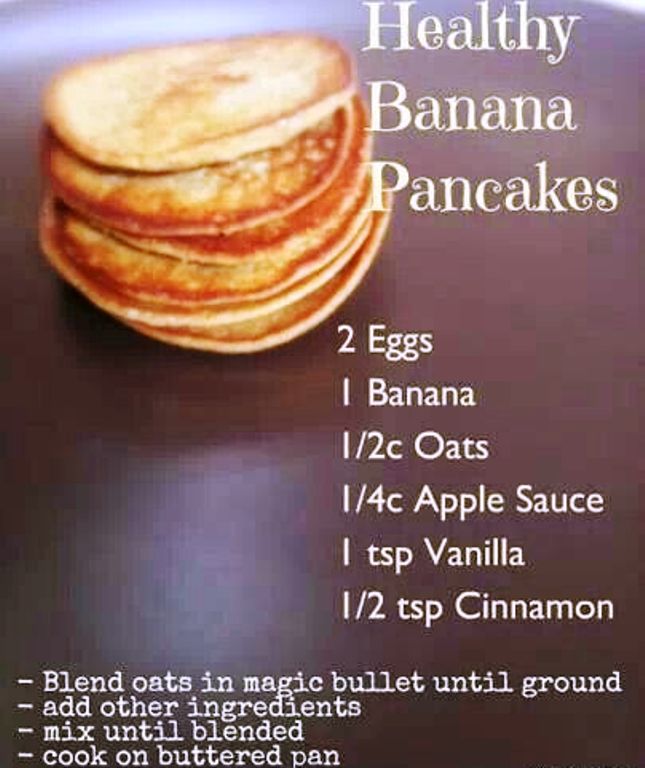 Hard boiled eggs with avocado toast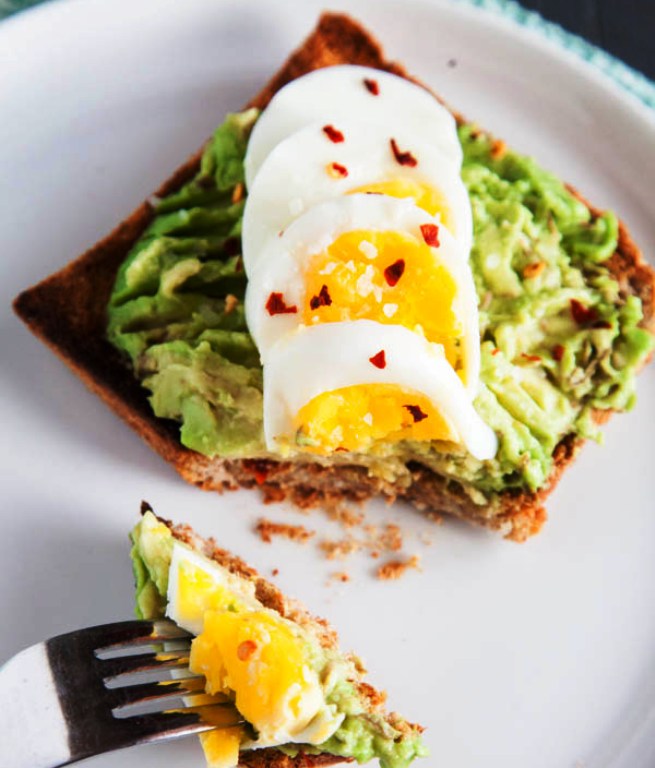 Protein-rich with meat-free and ready in less than 10 minutes.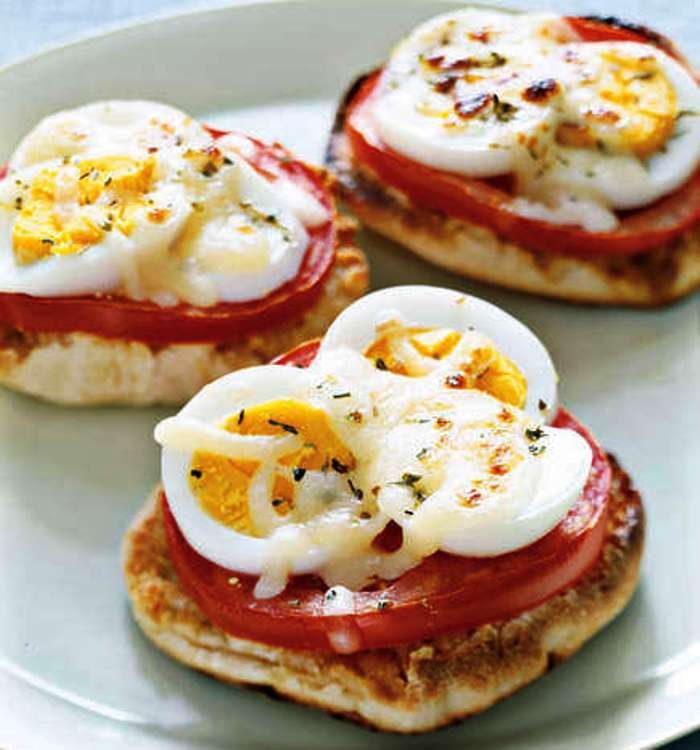 Soft-boiled eggs are one of my very favorite breakfasts, and one that I eat the most often.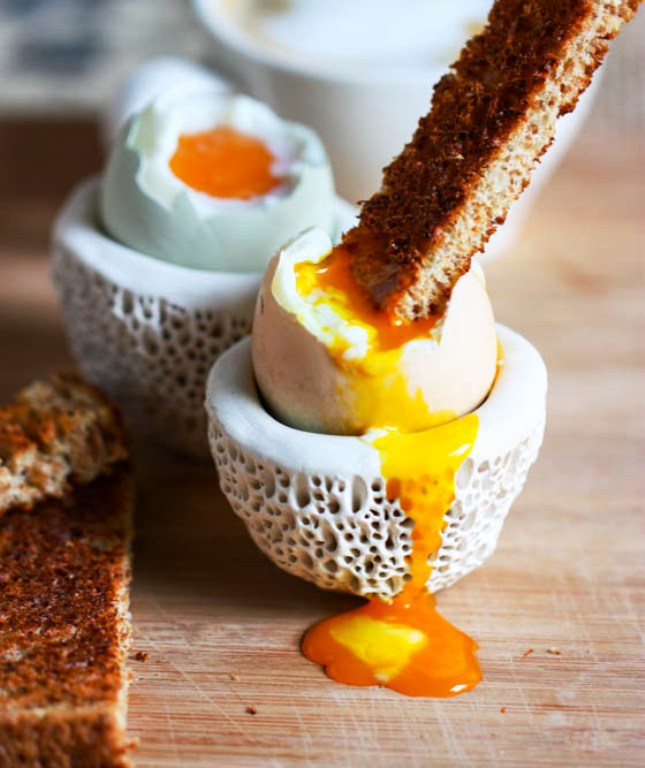 get these breakfast ideas —–> 8 Easy Valentine's Day Breakfast Recipes