13 tasty salmon dishes with sauces recipes that are a special dish on their own cooked in juices and deliciously garnished with herbs.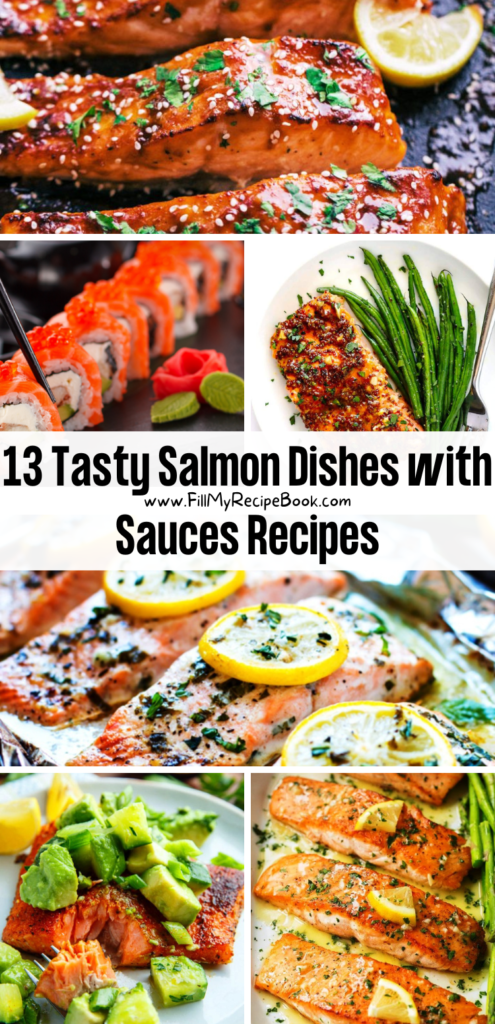 Tasty Salmon Dishes with Sauces Recipes
There are some great ideas to use salmon for a meal. Various recipes cooked in different ways creating sauces as well.
(click the highlighted heading or images for the recipes)
Soy and Molasses Glazed Baked Salmon
Best Soy and Molasses Glazed Baked Salmon Recipe in the world. Serve with vegetables and rice. Soy and molasses sauce make an amazing glaze.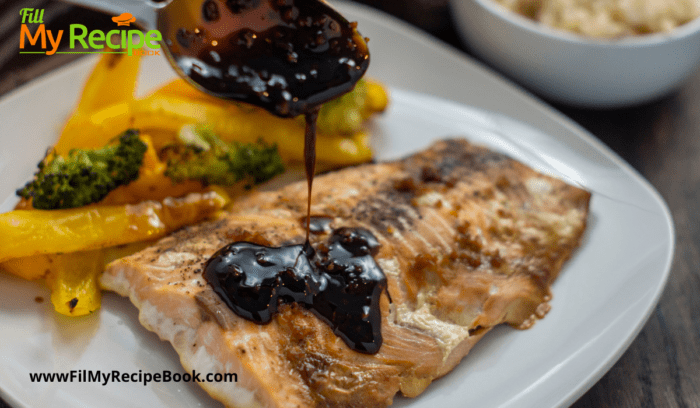 Crustless Salmon and Spinach Quiche
An easy gluten free Crustless Salmon and Spinach Quiche makes a versatile meal for breakfast lunch or dinner and is ready in minutes.
How To Make Your Own Sushi. Learn how to save money by making your own sushi at home with this simple how-to recipe every step of the way. Using salmon.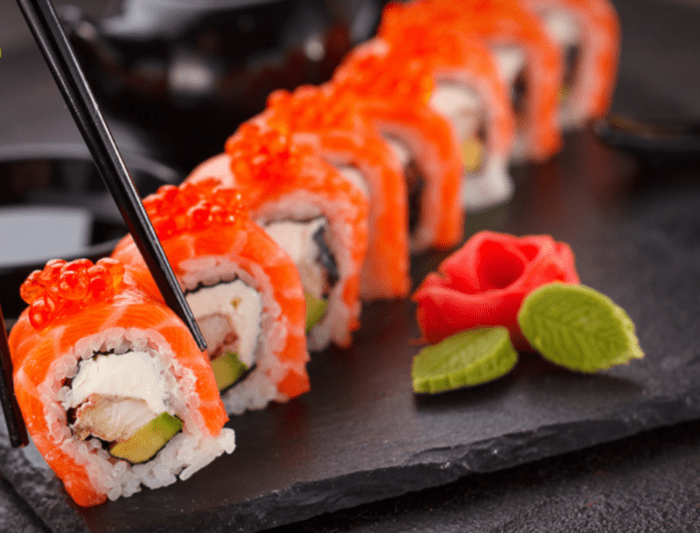 This Honey-Mustard Salmon recipe only takes about 25 minutes to make in the oven or on the grill, and tastes absolutely delicious.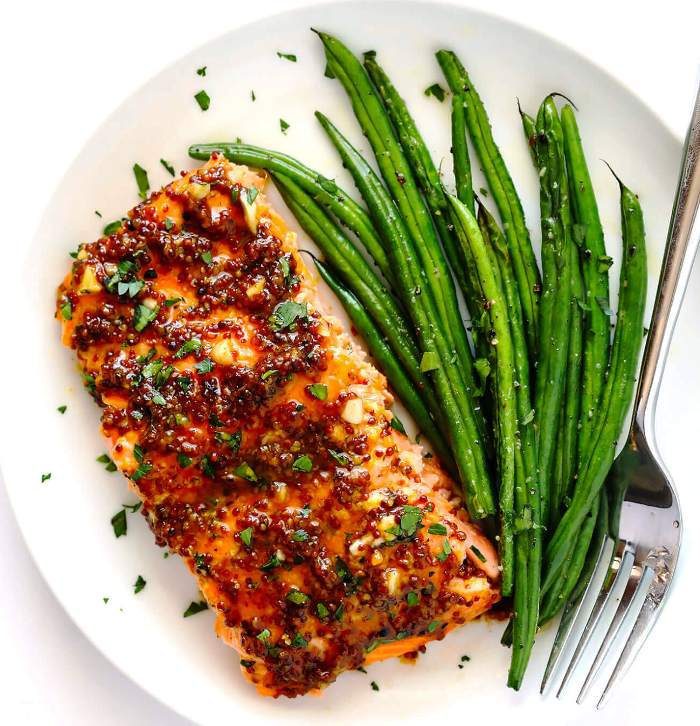 Skillet seared salmon with garlic lemon butter sauce
This salmon is a restaurant worthy dish that you can make in the comfort of your own home in 20 minutes.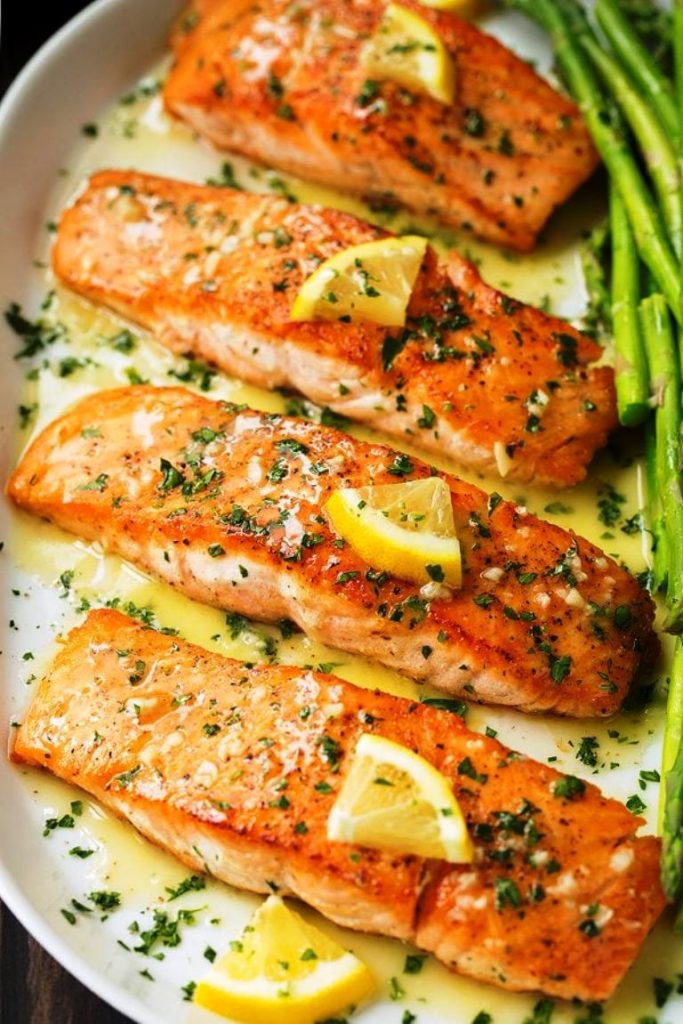 Sun-dried-tomato-lemon-baked-salmon-asparagus
Juicy, flaky salmon is baked with asparagus in a sun-dried tomato lemon sauce.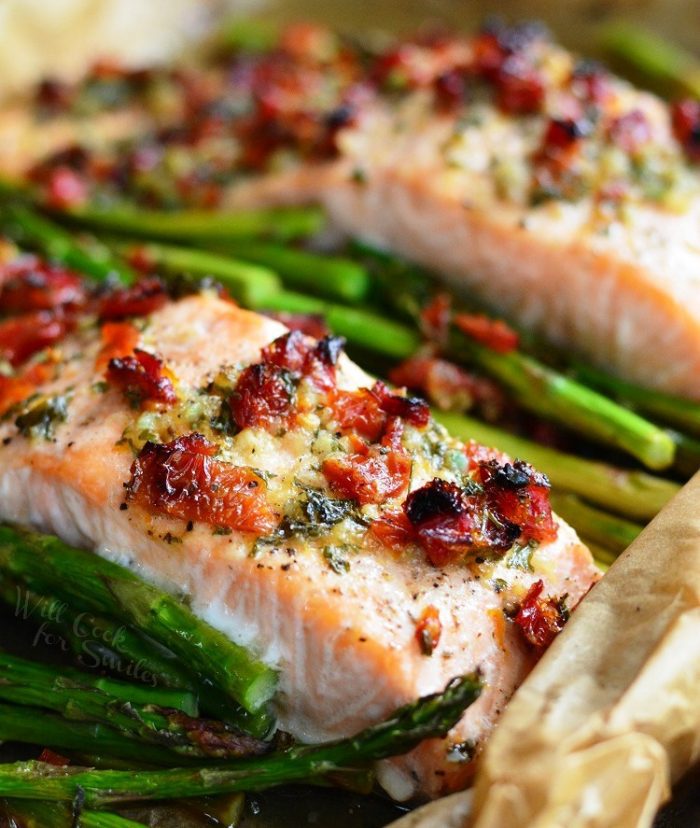 foil baked salmon in honey, Dijon mustard and Asian chili-garlic sauce. Moist, juicy and delicious recipe for busy weeknights.
Garlic-butter-salmon-in-foil-recipe
simple and delicious this Garlic Butter Baked Salmon recipe is! It is the perfect weeknight dinner recipe as it is ready in 30 minutes or less.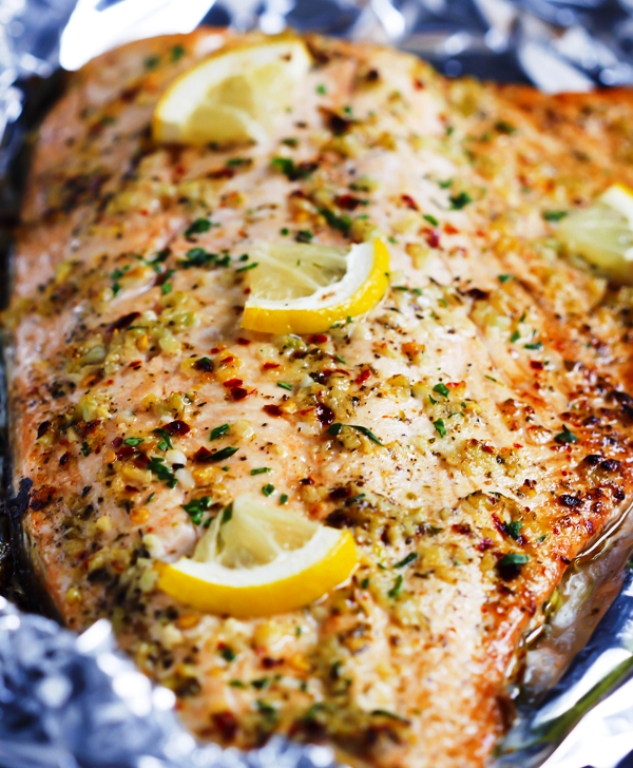 Simple ingredients yield delicious results in this easy Lemon Garlic Baked Salmon recipe.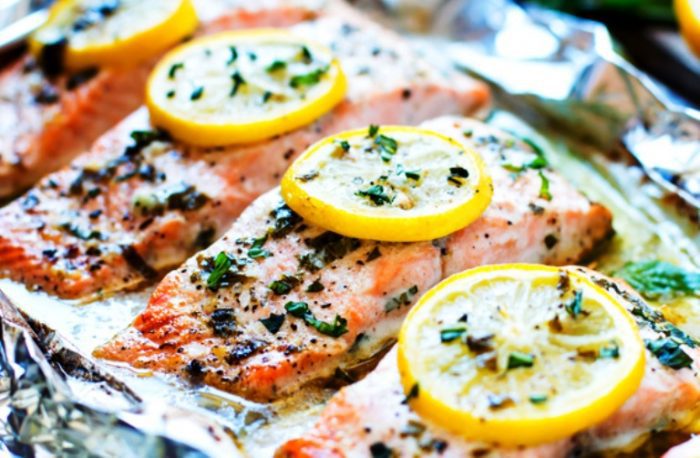 Crispy Garlic Parmesan Salmon is ready on your table in less than 15 minutes.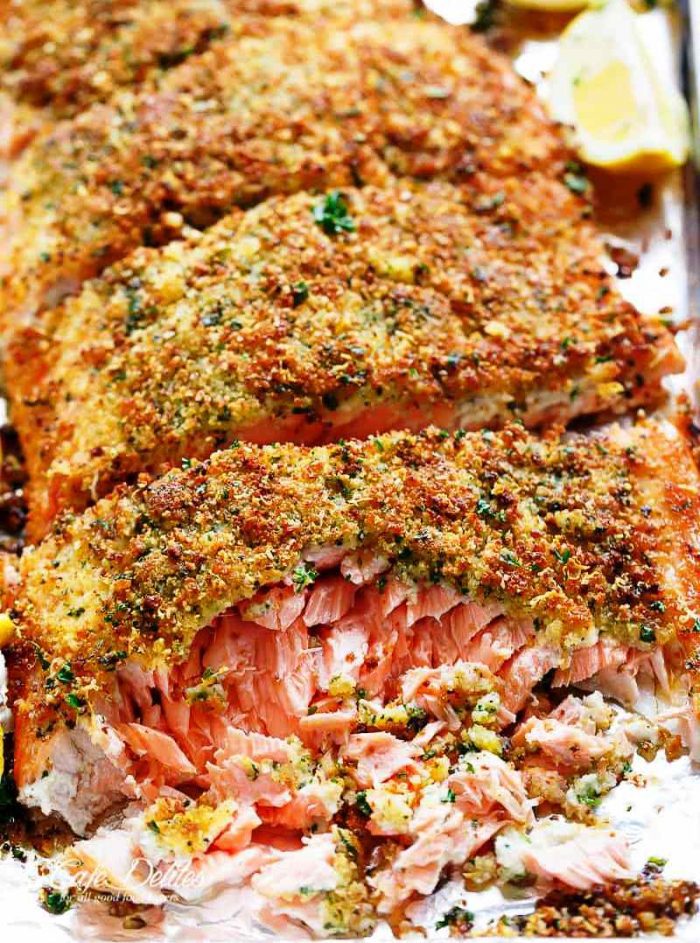 All you salmon lovers be prepared to fall in love, this Maple Glazed Salmon recipe is about as easy as them come and it turns out tender and rich with flavor.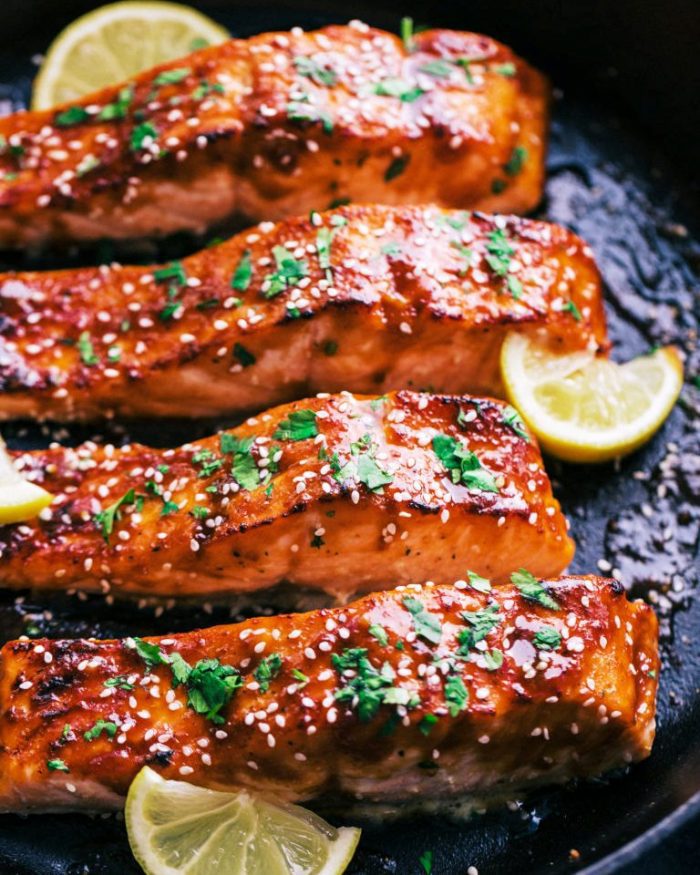 Blackened-salmon-with-avocado-salsa