10 Quenching Float Recipes ideas to create with soda and ice cream. One of the old ways of drinking fizzy cool drink with ice cream.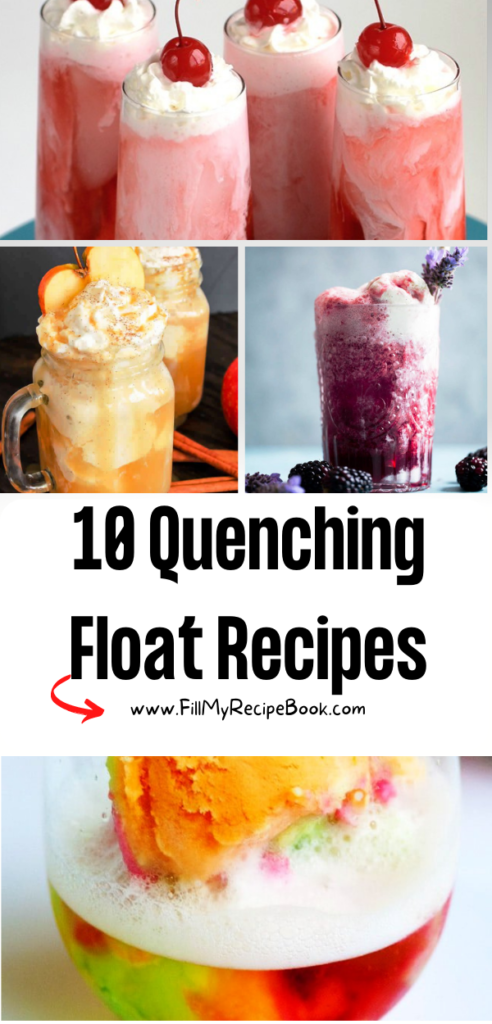 10 Quenching Float Recipes
We share a few quenching float recipe ideas to create for a cold fizzy drink on hot days. Many different flavors of soda or root beer and other cool drinks to use with ice creams to suit your tastes. A dessert or a drink that is cold and very tasty.
What sodas make good floats?
Try or go for ginger ale, coke or cream soda for the old school recipe and also try lemonade, orange aid such as Fanta or iron brew. Try any soda as long as its carbonated or even try a mix of Champagne and orange juice for a Mimosa style float.
Is a float just ice cream and soda?
In the United States, an "ice cream soda" typically refers to the drink containing soda water, syrup, and ice cream, whereas a "float" is generally ice cream in a soft drink (usually root beer)
Do you put the ice cream first in a float?
First pour in your soda to three quarters of a glass then add a scoop of ice cream. If you add your ice cream first then the soda, it will foam up so badly it will over flow.
(click the highlighted heading or images for the recipes)
Lavender-earl-gray-blackberry-ice-cream-floats-vegan
This lavender earl grey blackberry ice cream float is my summer drink mascot. For starters, there's ice cream involved (no brainer)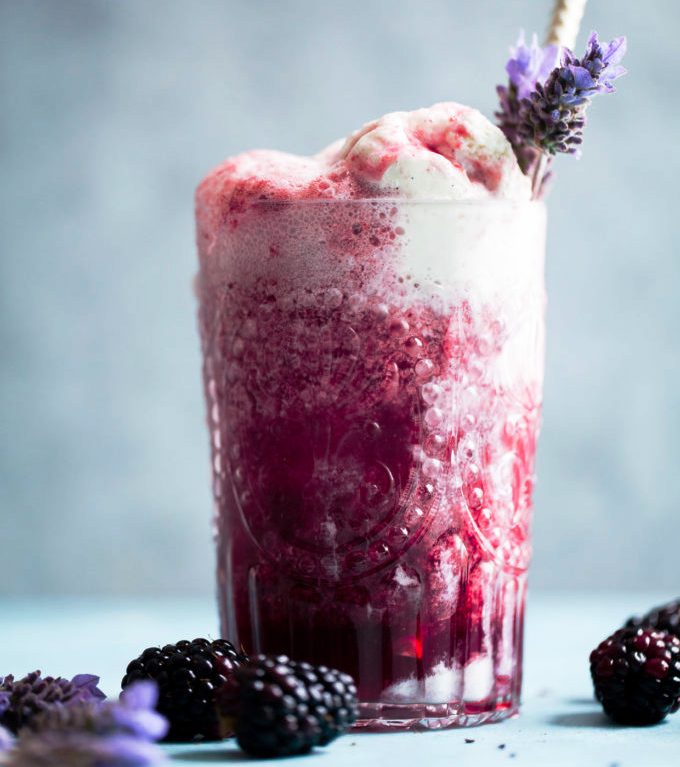 These Apple Cider Floats are made from special fall ingredients & are a perfect way to enjoy the flavors of fall as the weather begins to cool!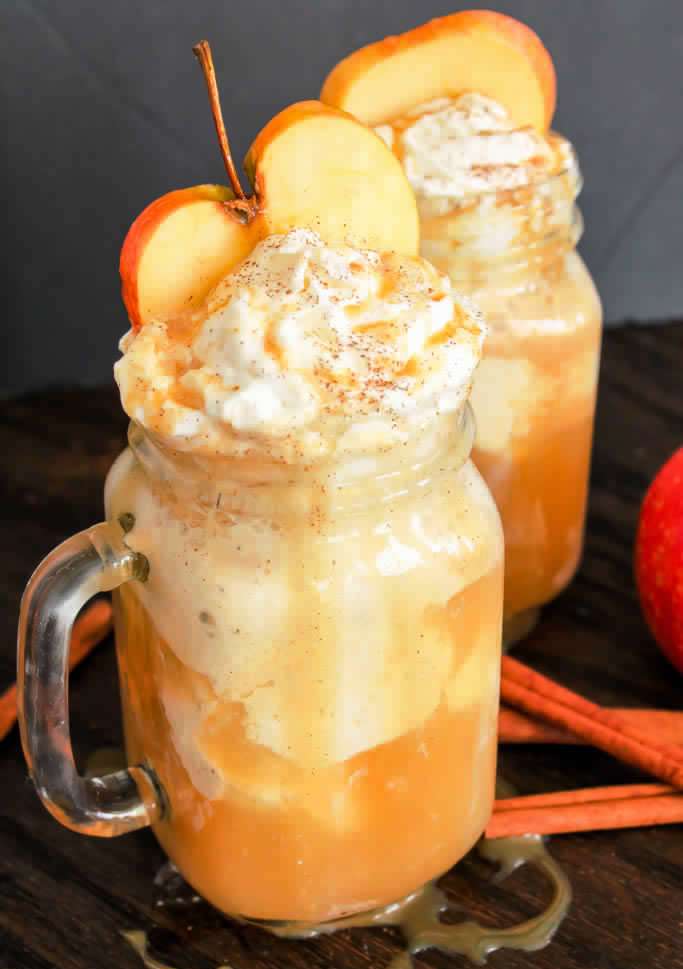 In the summer time I love to have a Homemade A&W Root Beer Float! The frosty froth that the root beer makes when hitting the vanilla ice cream is my favorite part. My husband also loves these floats and wants one almost every weekend! All you need to make this delicious ice cream float is A&W Root Beer and vanilla ice cream.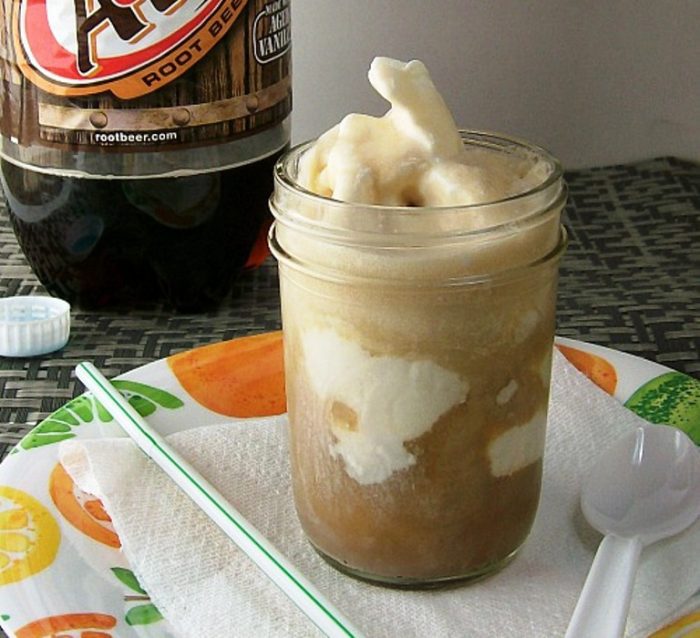 A Mojito Float is the best of both worlds – the quintessential flavor of a mojito served with lime ice cream floating in a sea of rum!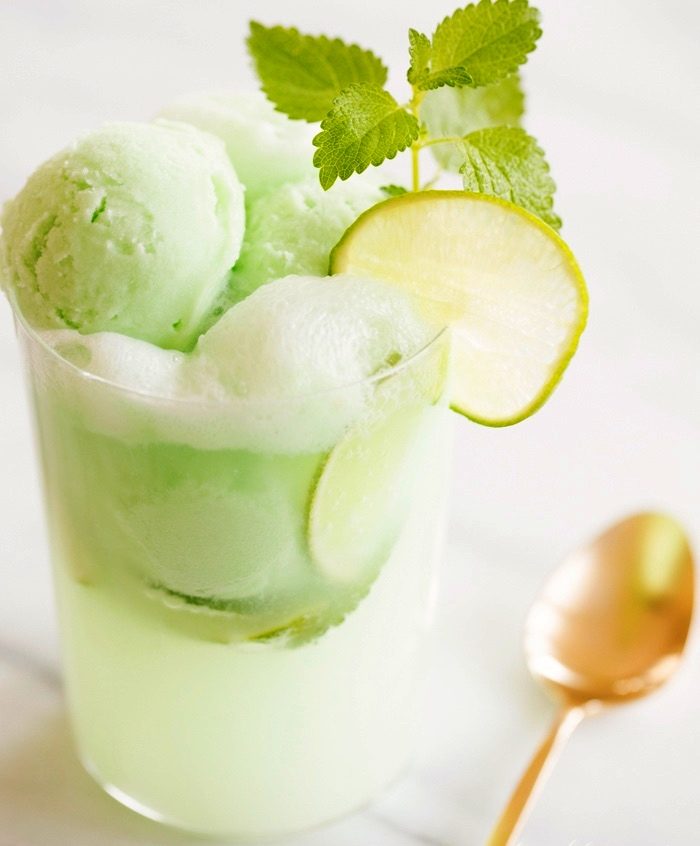 Champagne floats are an effervescent indulgence that's perfect for parties, poolside lounging in summer, or as a fun, fruity beverage any time of year. Plus, they are so easy to throw together! Combine your favorite sorbet with champagne and get to sipping.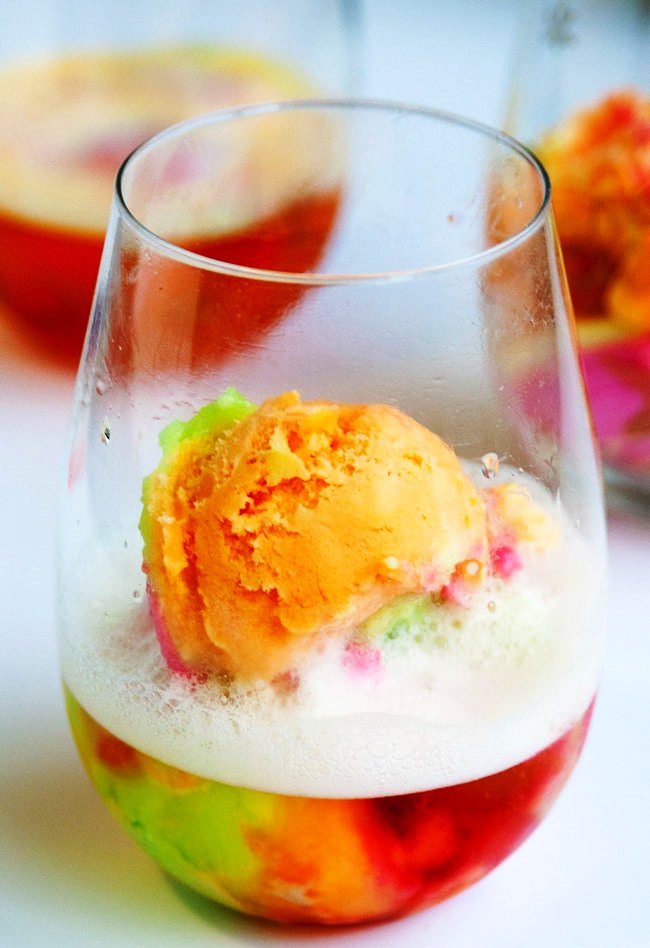 Italian Cream Soda Recipe is simply made using sweet syrups, cream and club soda. This homemade cream soda is a delicious and festive drink for any special occasion! Making this Italian Soda with cream is so simple and easy, you only need 4 ingredients! This Italian cream soda is an incredible treat to serve at a party of family event, it feels fancy yet is so easy to make at home!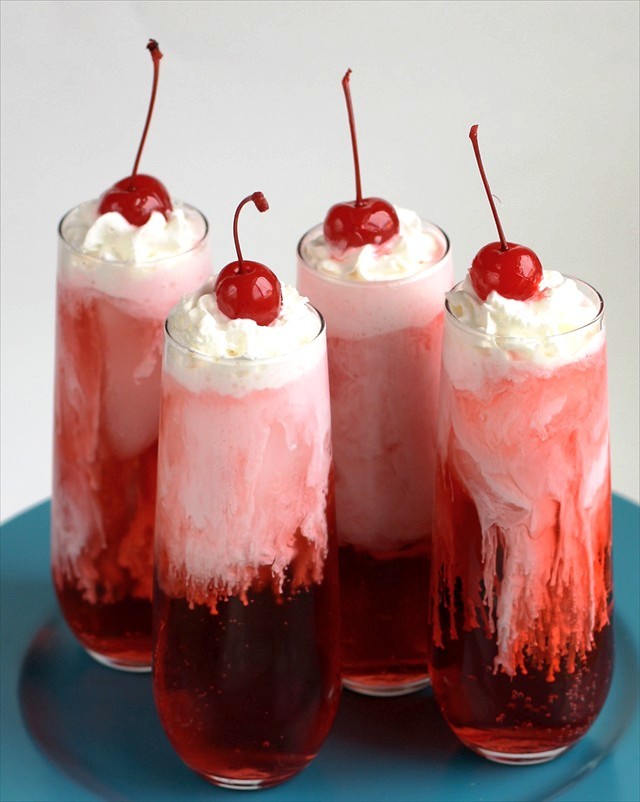 This bright drinkable dessert is a hit with children of all ages. Unicorn floats only involve two ingredients and two simple steps: scoop and pour.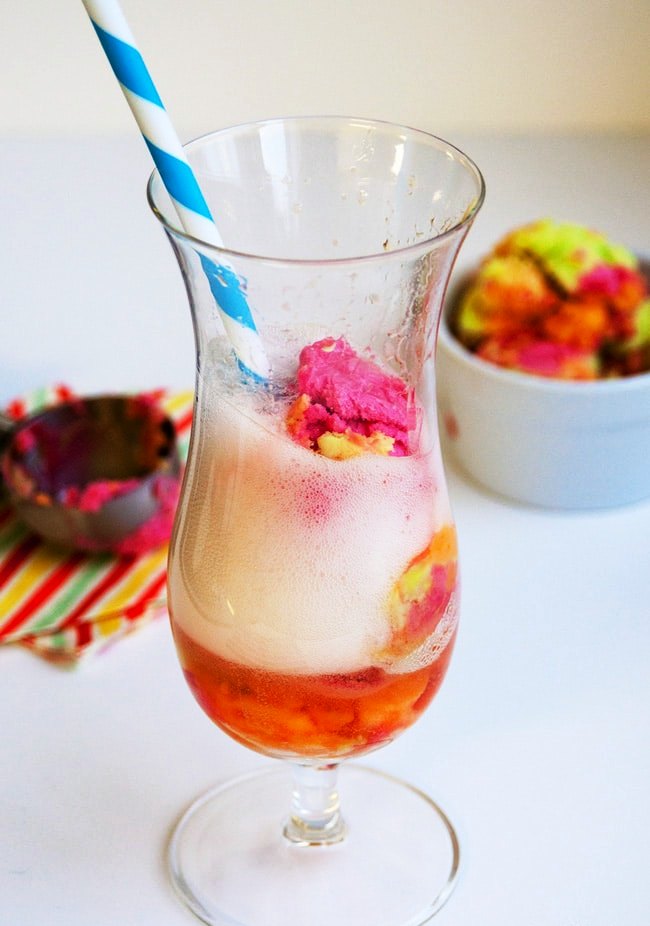 Strawberries-cream-champagne-floats
I created this float to celebrate The Tony Awards happening next Sunday! Why this float in particular? It's an ode to the Broadway musical She Loves Me, and its most well-known song, Vanilla Ice Cream. I adore this musical and its cast. Laura Benanti sings like an angel, as we all know.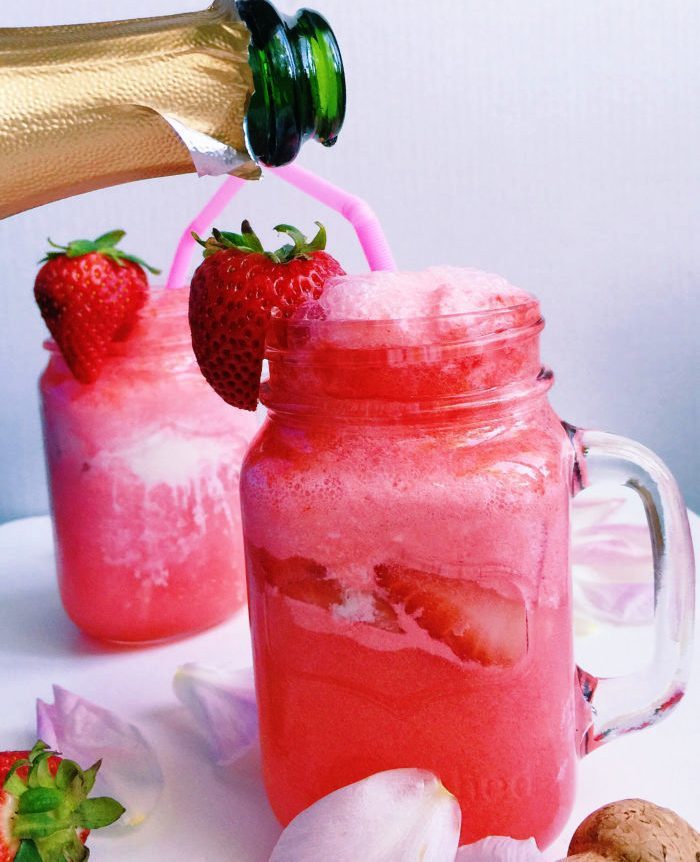 Vanilla-cherry-chocolate-cherry-ice-cream-floats
Make a delicious cherry float at home with ice cream, cherry syrup and lemon lime soda.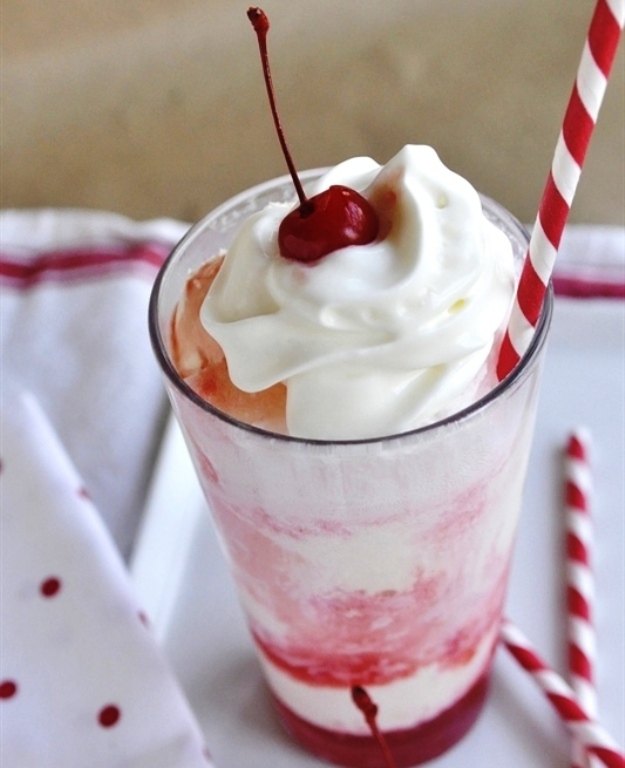 So tasty and refreshing, and the color is stunning! Fun to make for a party, too. Feel free to create your own flavor combos! From Jessica Merchant of How Sweet It is.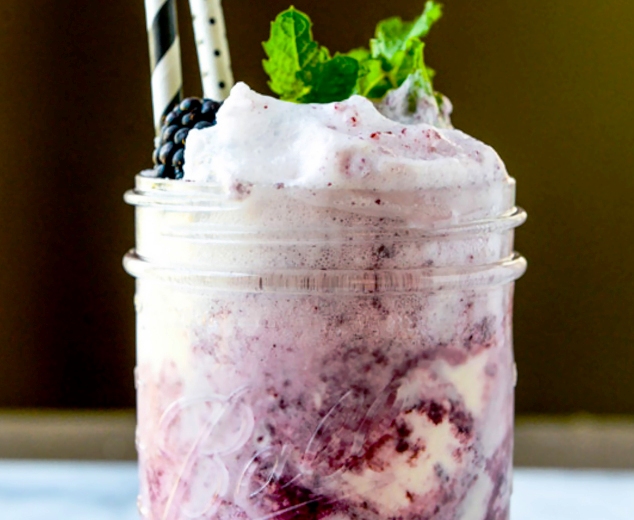 Get a few homemade ice cream recipe ideas —–> Easy Tasteful Vanilla Ice Cream and —-> Creamy Chocolate Ice Cream Recipe