9 simple jam cookie recipes and jam bars made with oats and pinwheel as well as mini pastry pockets filled with delicious jam.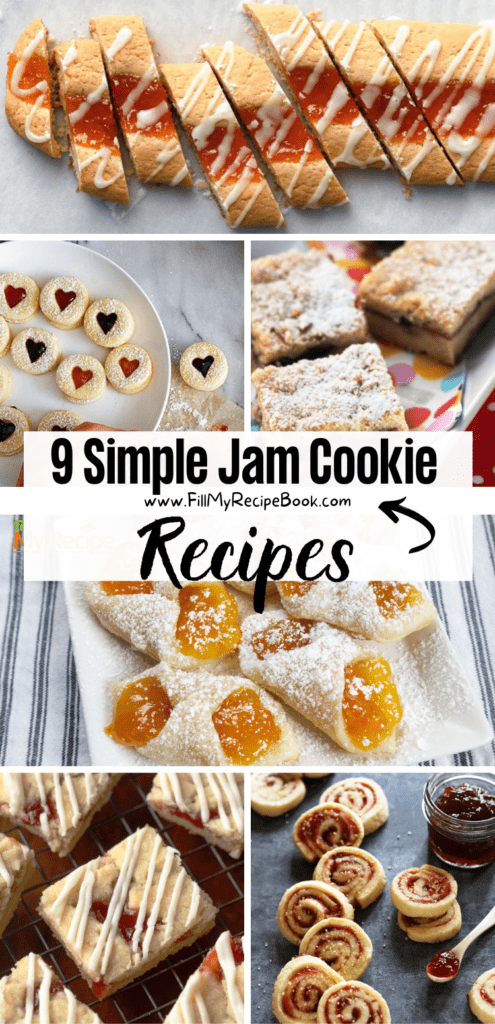 9 Simple Jam Cookie Recipes
These simple jam cookie recipe ideas are great to make for tea or desserts. Mini pastry jam pies or oatmeal bars and other amazing recipe to choose from.
(click on the highlighted heading or image for the recipe)
Polish Kolaczki Cookies Recipe is a favorite jam tart or cookie made for teas or snacks. Cream cheese and butter base dough is the best.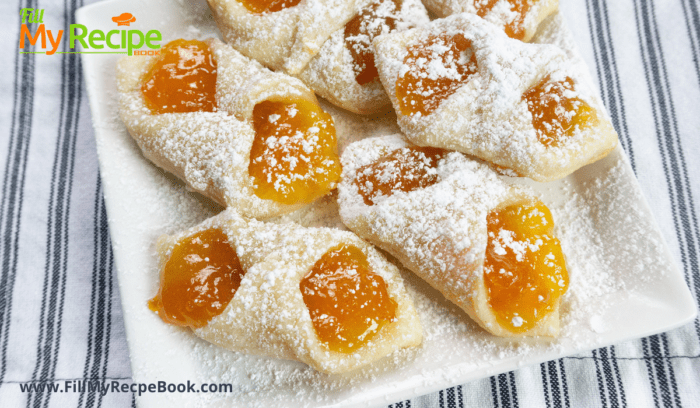 These Strawberry Shortbread Bars are the easy version of a thumbprint cookie! They're buttery, filled with sweet jam and a little sugar glaze drizzle.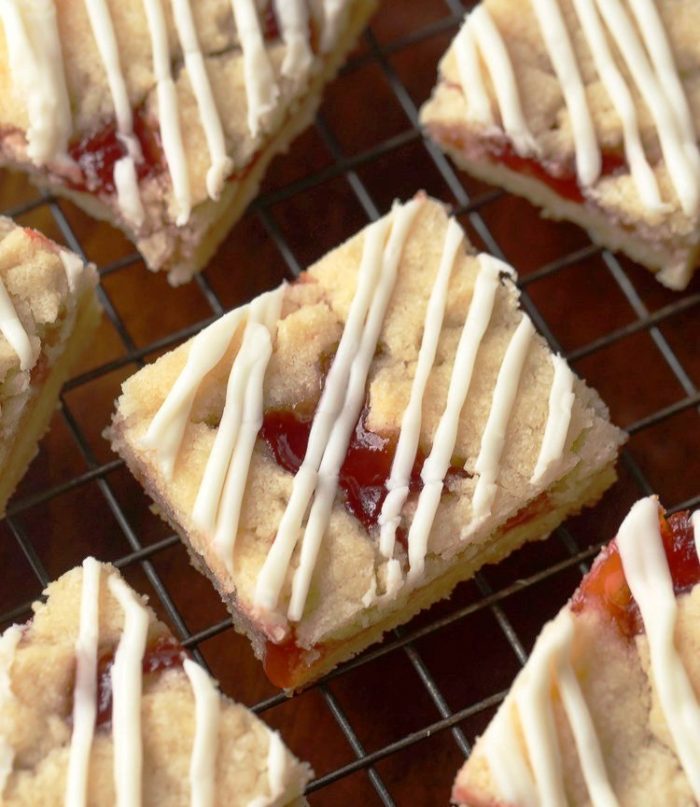 Mini-linzer-cookies-with-boozy-jam
Linzer Cookie Recipe with Boozy Jam Fillings. A roll out and cut out sugar cookie dough recipe that's easy to work with, plus it's a small batch.
Buttery almond thumbprint cookies filled with jam and drizzled with glaze make the sweetest holiday cookie.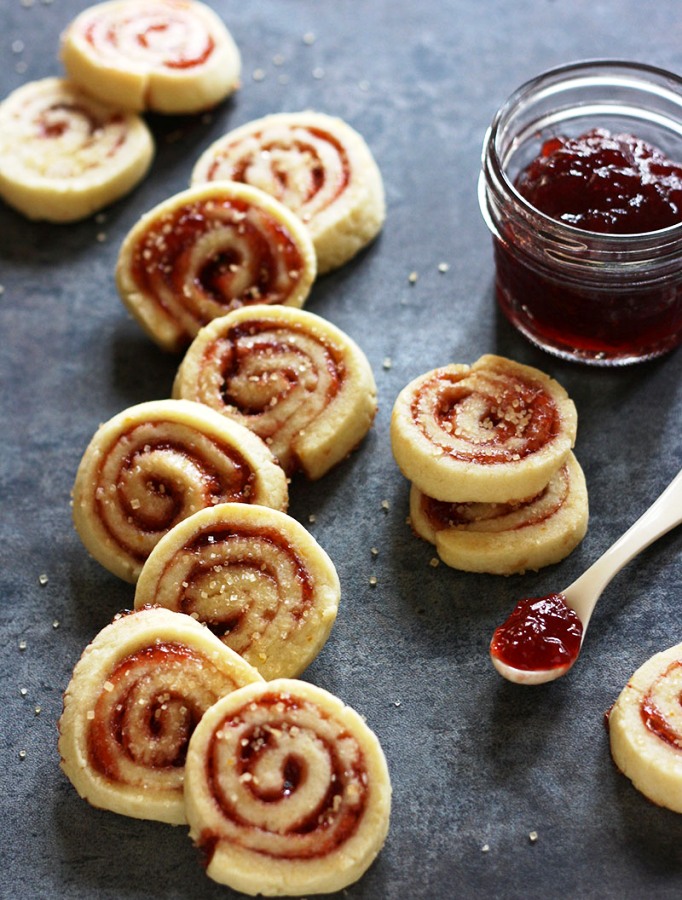 A yummy recipe handed down from my grandmother – Czechoslovakian Cookies filled with jam on a simple cookie crust. Quick, easy, and delicious.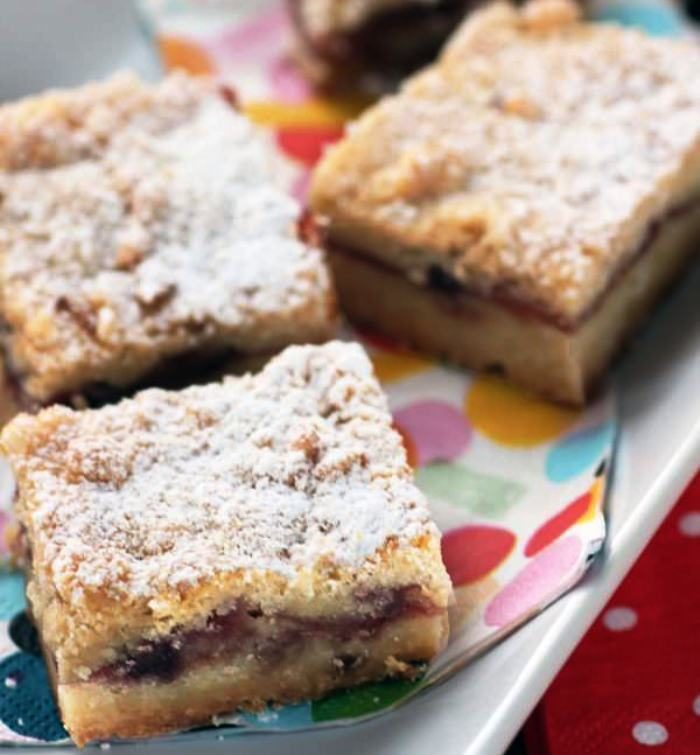 Spread the love and pass these cookies, loaded with your favorite jam.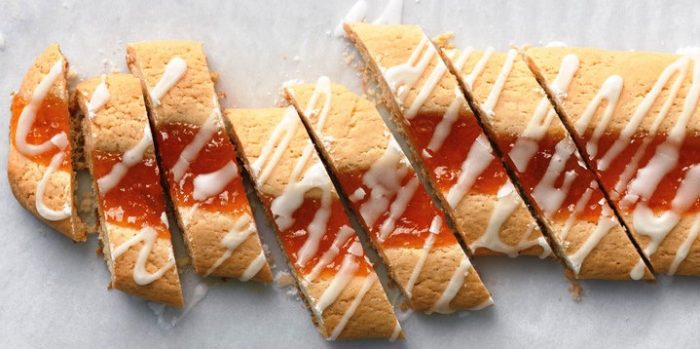 Apricot-kolaches-hungarian-christmas-cookie
Apricot Kolaches are a traditional Hungarian Christmas cookie. A flakey cream cheese pastry dough is rolled in sugar then filled with an easy apricot filling.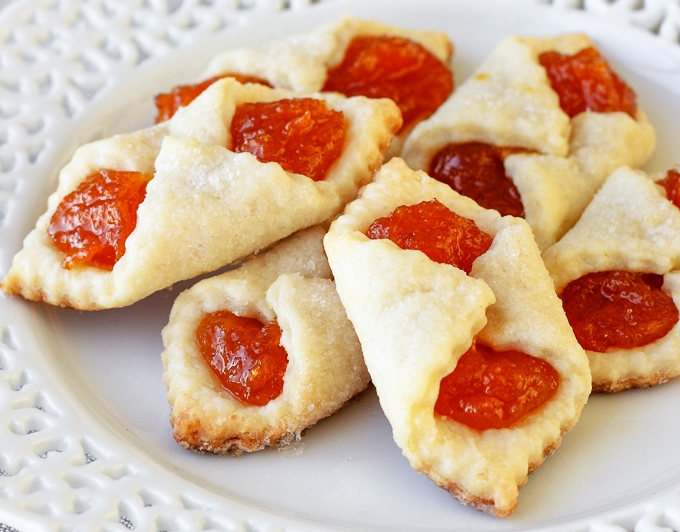 Simple-oatmeal-cookie-jam-bars
These buttery Oatmeal Jam Bars are easy to make and a hit wherever they're served. Sweet, fruity jam goes between two layers of buttery oatmeal cookie dough–yum.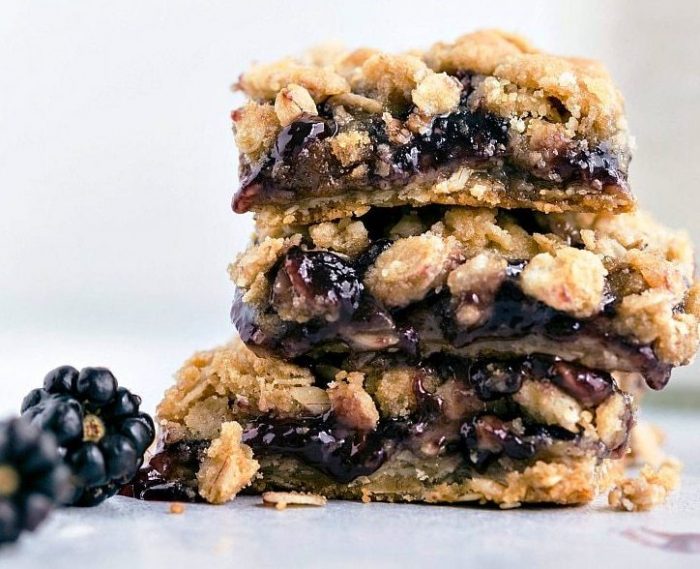 They are light, crispy, airy, sweet, and tangy. Then they melt in your mouth, and you fall in love.