10 easy chicken breast recipes ideas for delicious baked or casserole recipes with some vegetables, or pasta for a quick meal.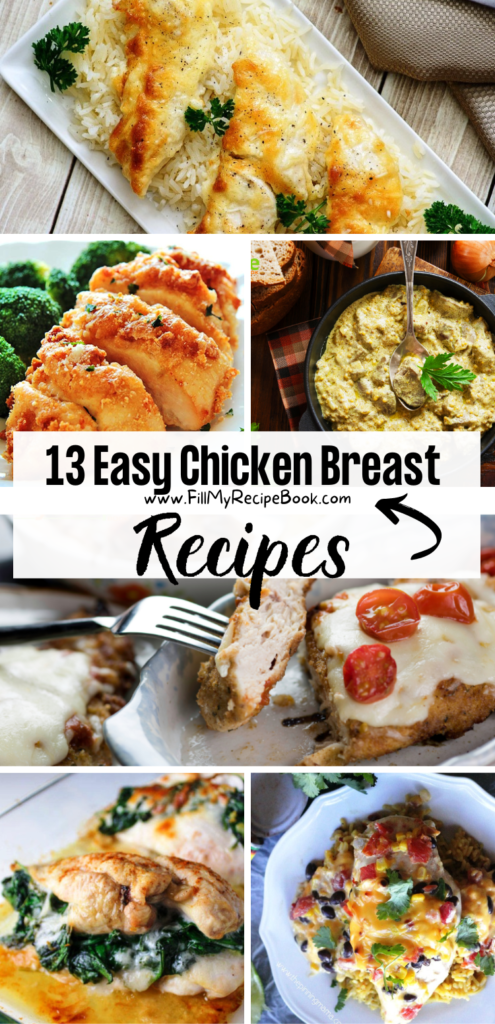 13 Easy Chicken Breast Recipes
Easy chicken breast recipes ideas to put together with a few ingredients for a quick meal with veggies. Delicious baked recipes that can also be served as a fine dining meal.
(click on the highlighted heading or images for the recipe)
Baked Parmesan Chicken with Garlic & Mayo
Baked Parmesan Chicken with Garlic & Mayo Recipe. The dish has a rich flavor from the mayonnaise and parmesan on chicken breasts.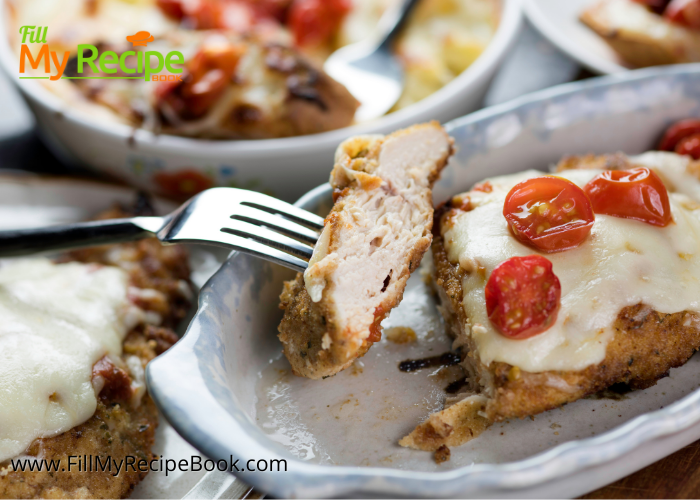 Creamy Chicken in Dijon Mustard Sauce
Creamy Chicken in Dijon Mustard Sauce recipe baked in the oven. The best recipe, includes the Dijon mustard sauce recipe, make it and enjoy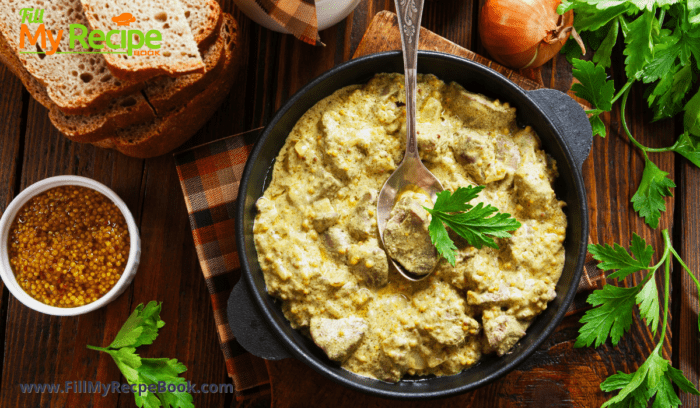 Chicken Mushroom Bake, a 2 ingredient quick supper dish for the busy person. Fill the casserole dish and bake for a tasty rich chicken dish.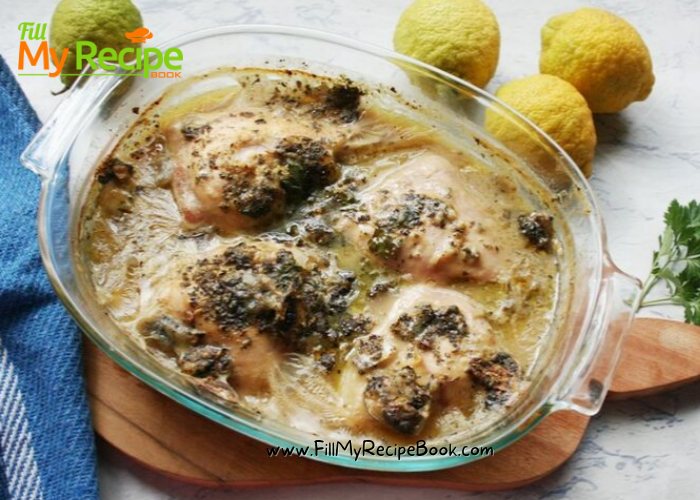 Baked Garlic Parmesan Chicken is one of those everyone-should-know-how-to-make recipes. It's easy and comes together quickly.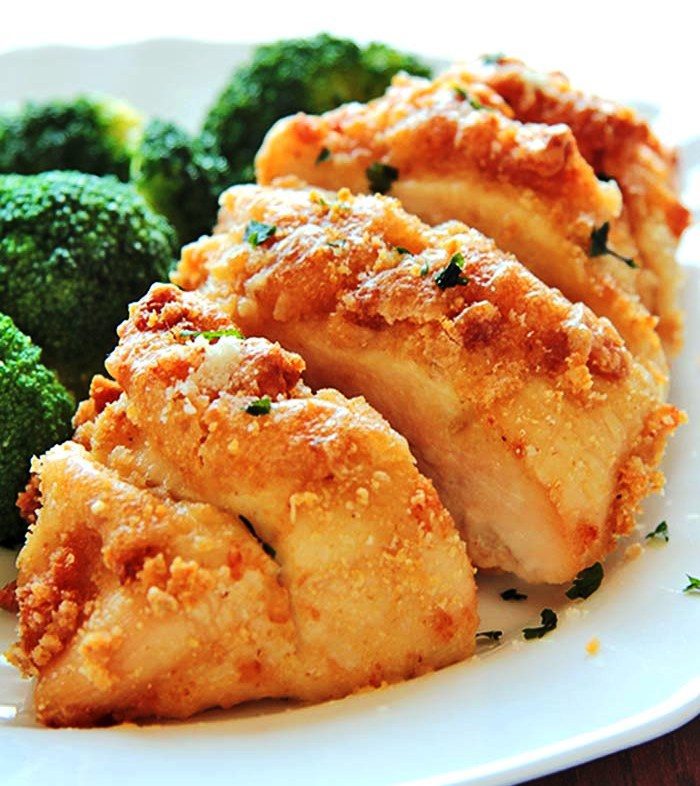 It's delicious nonetheless. Simple, easy, that is exactly what I like in my recipes.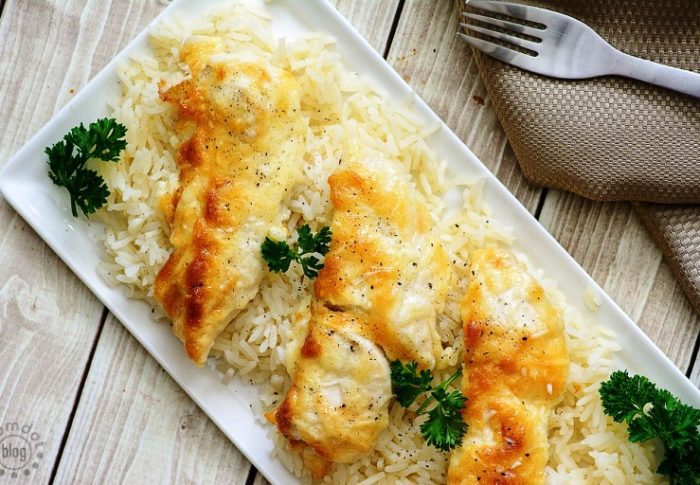 The perfect chicken dinner filled with zesty and sweet flavours, you will love this Honey Lemon Garlic Chicken.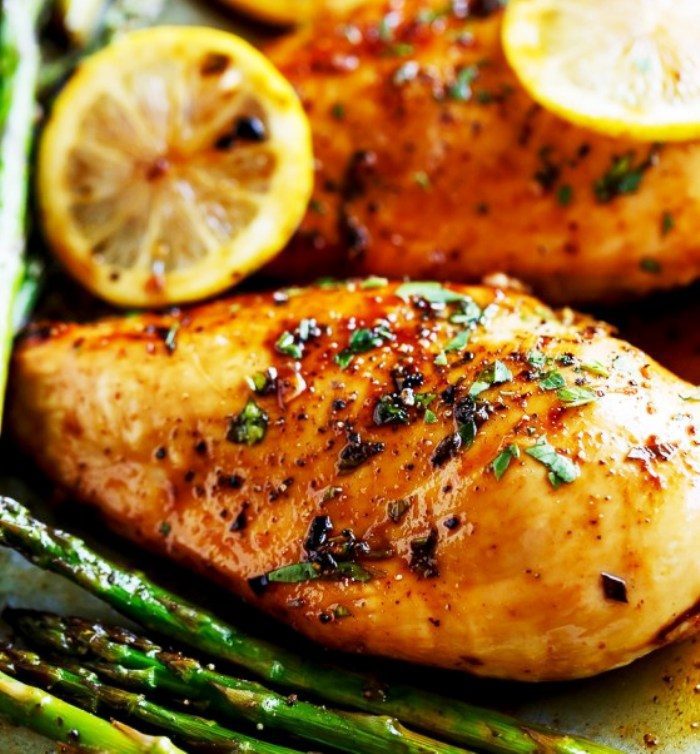 Made with a cream sauce that's actually healthy.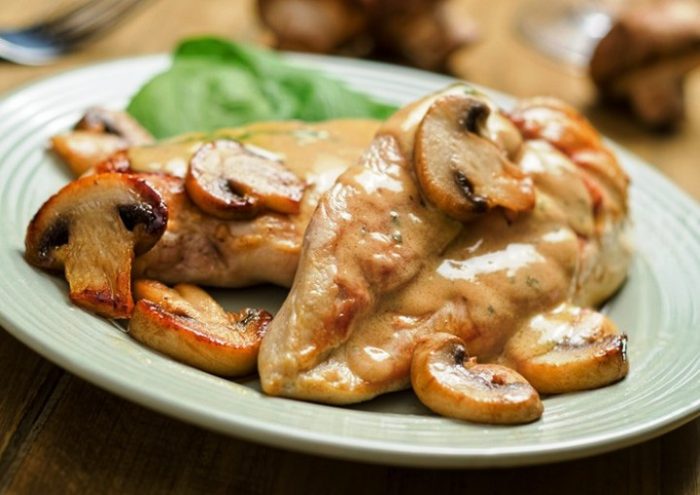 Baked spinach provolone chicken breasts
These Baked Spinach Provolone Chicken Breasts are low carb and easy to make and so flavorful. This meal comes together in about 30 minutes making it perfect for a busy night after work.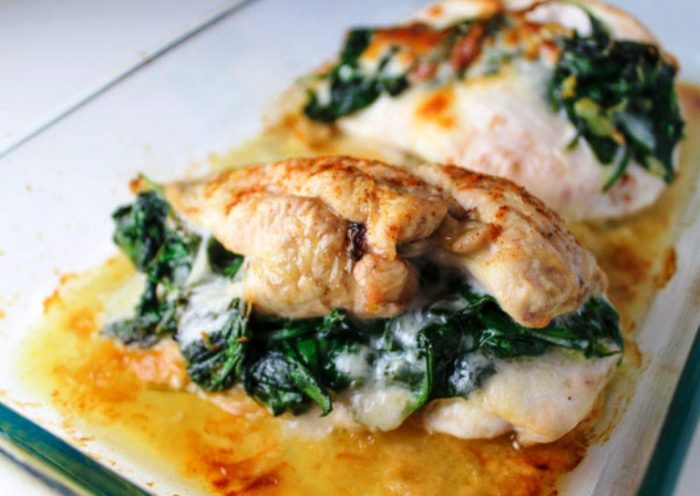 Creamy parmesan garlic mushroom chicken
Creamy Parmesan Garlic Mushroom Chicken is ready in just 30 minutes and the parmesan garlic sauce will wow the entire family.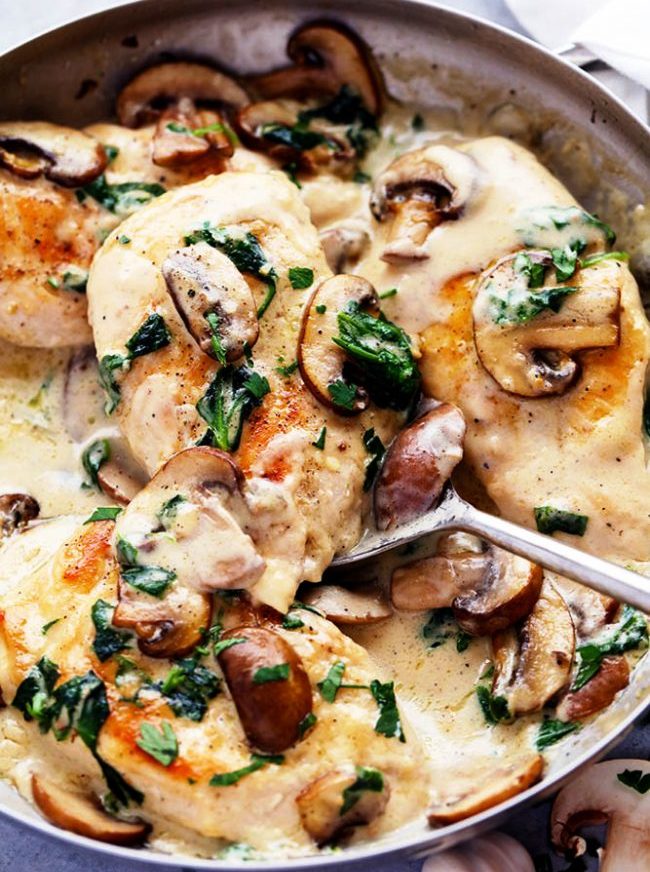 Cheesy dinner recipe that takes only one dish and a few minutes to make.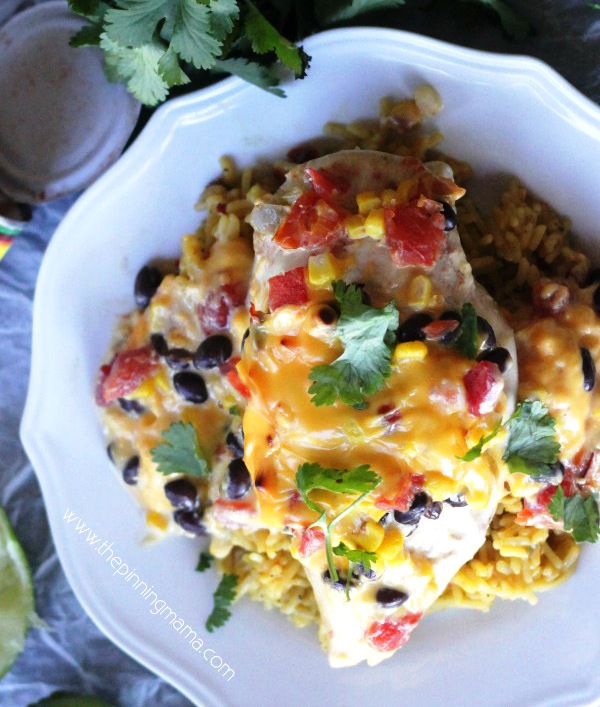 Chicken breasts pan-fried in butter and a homemade seasoning mix with the most amazingly, out-of-this-world cream sauce.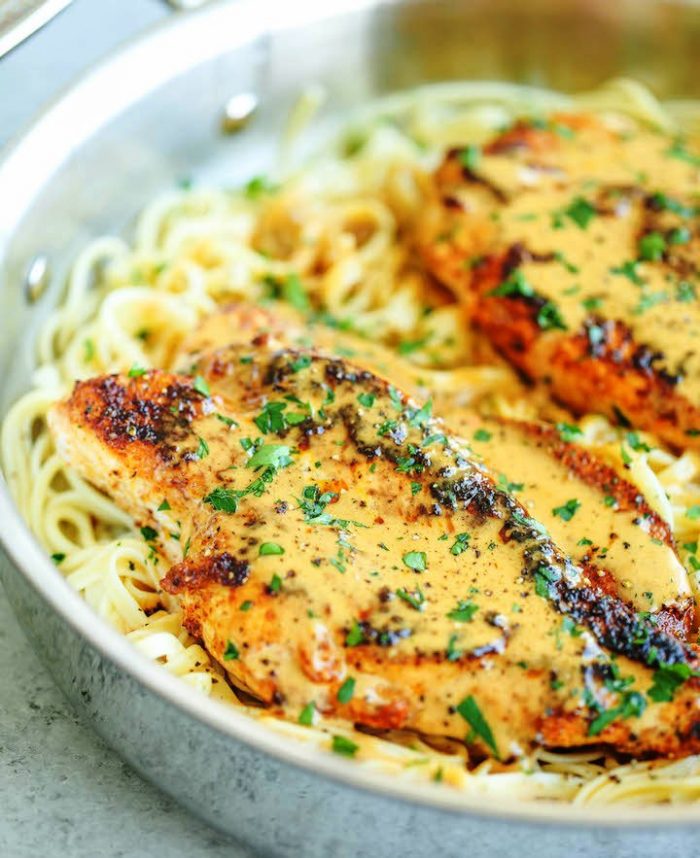 Broccoli bacon and cheddar chicken dish
Just throw everything on top of chicken in casserole dish and then bake in one pan for 30 minutes. Low-carb, gluten-free, keto friendly chicken recipe.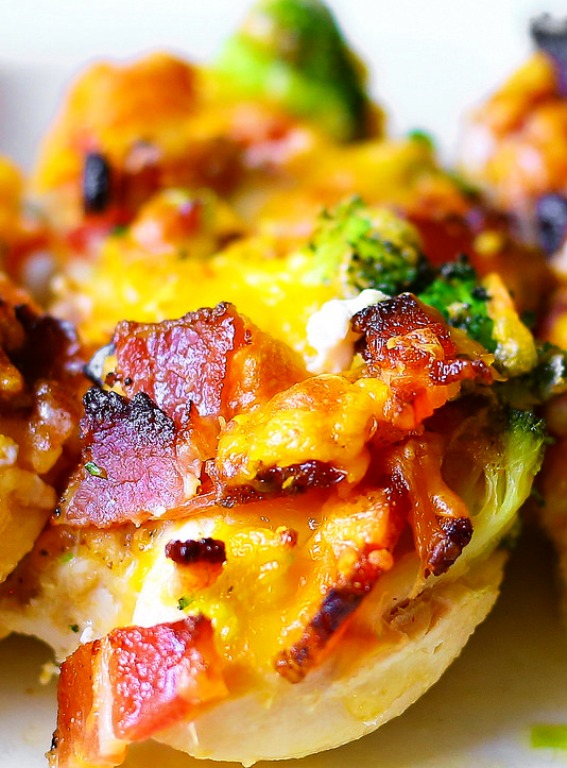 Lemon chicken & asparagus foil packs
Simple Lemon Chicken & Asparagus Foil Packs are an easy and incredibly delicious 30-minute meal you can either grill or bake any time.