Potatoes are a great basic dish to make! Here are 10 delicious dishes to make with fresh or baked potatoes. They make tasty meals.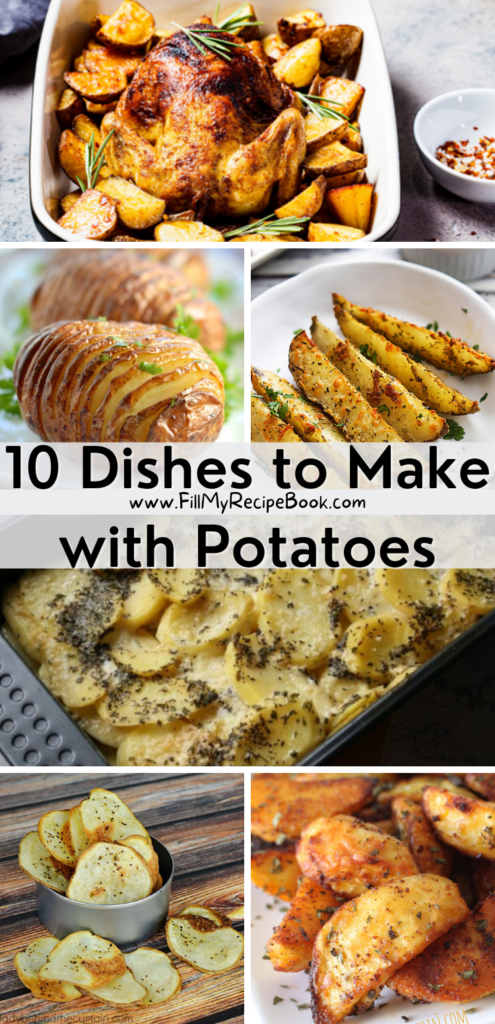 10 Dishes to Make with Potatoes
We love to share some ideas and links to some great meals made with potatoes and other ingredients. You can use left overs for some of these recipes or just make a dish from scratch and use them as side dishes as well.
Baked Bacon & Parmesan Potato easily made with favorite flavors, bacon with parmesan cheese then baked in an oven as a delicious casserole.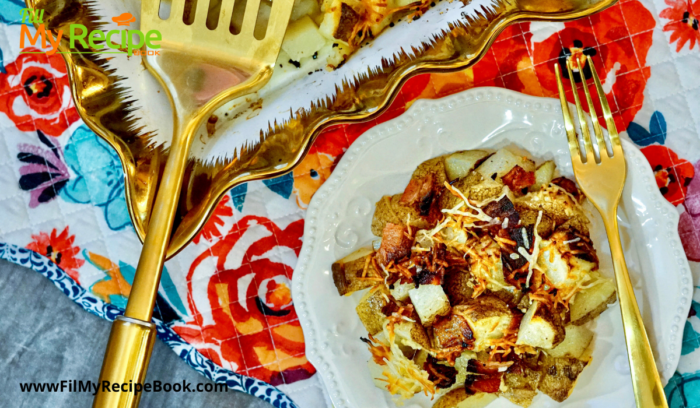 Sunday Roasted Chicken and Potato's
Sunday Roasted Chicken and Potato's. A lunch for any occasion such as Thanksgiving or Christmas with roasted chicken, potato's, vegetables.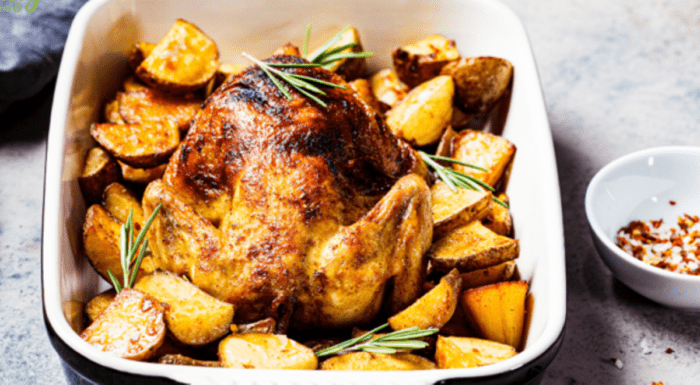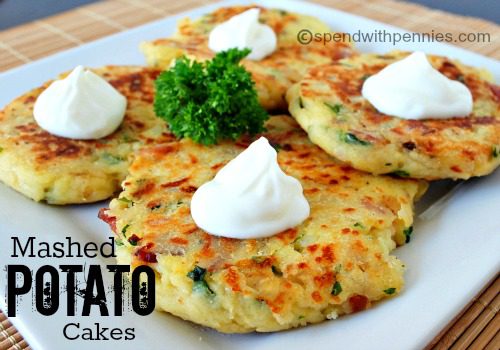 Baked Garlic Parmesan Potato Wedges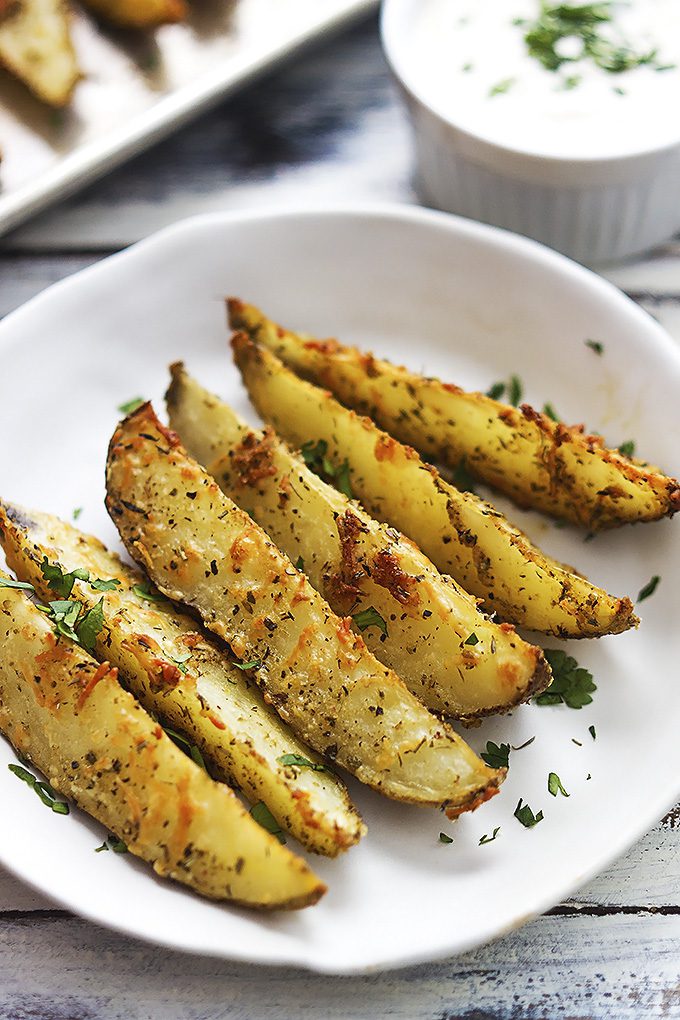 Potato and Garlic Bake. To bake when you having a braai or barbecue, or even for a family dinner. Simple, tasty and garlicky. A favorite.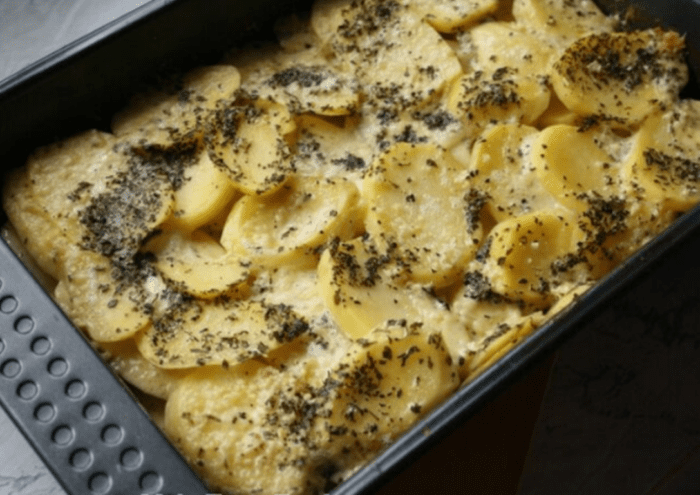 Salty Herbed Smashed Red Potatoes
The BEST EVER Salty Herbed Smashed Red Potatoes are the perfect side dish! Smothered in tasty herbs and chunky salt, these are finger-lickin' good!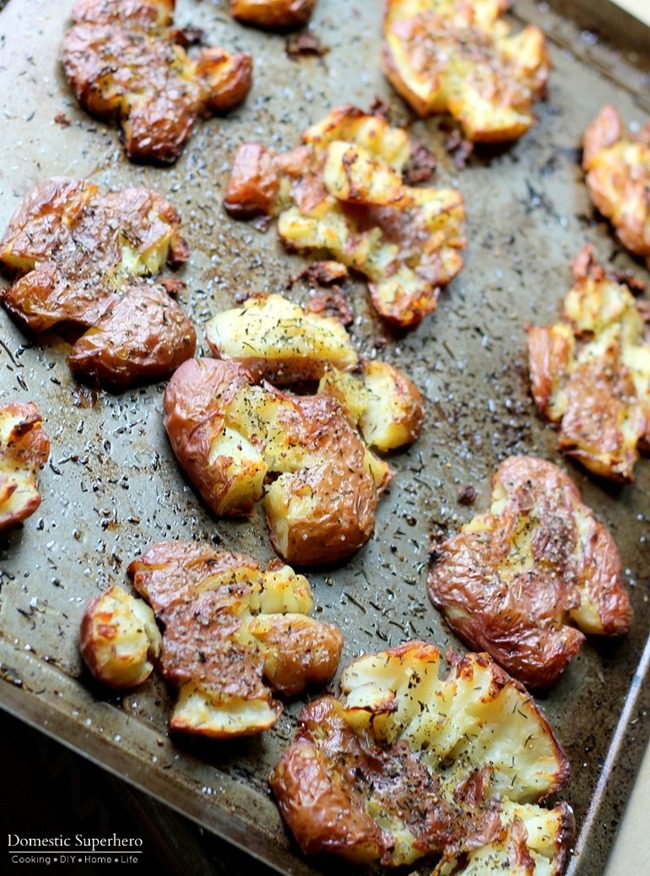 If you're a fan of jacket potatoes and haven't tried a hasselback potato, then you really should.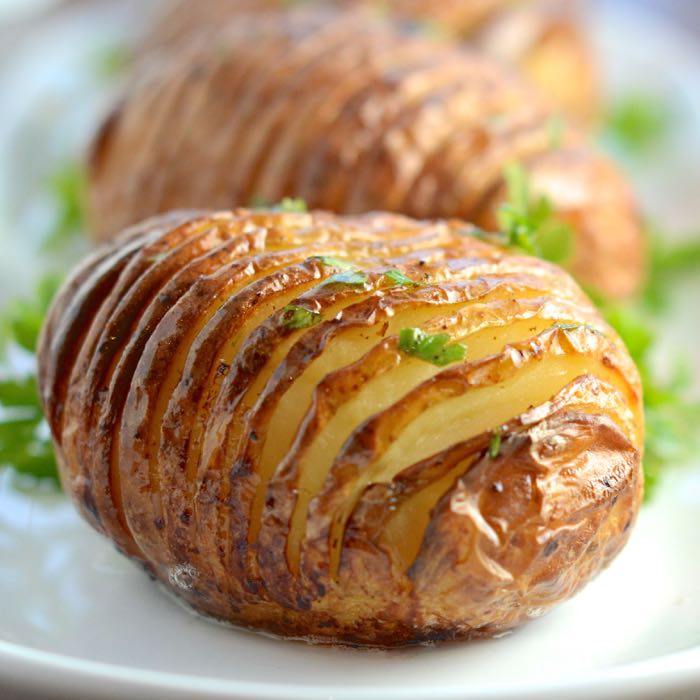 These easy to make chips are also better for you than the regular fried version. Serve with fish for a healthy fish and chips or along with my Steakhouse Burgers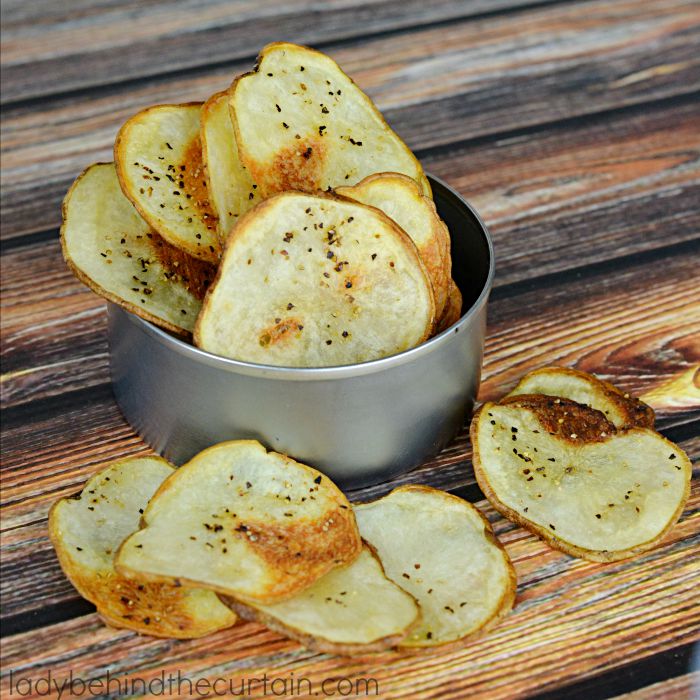 These easy grilled 3-Ingredient Grilled Ranch Potatoes are quick, absolutely delicious, and make the perfect side dish for any summertime meal!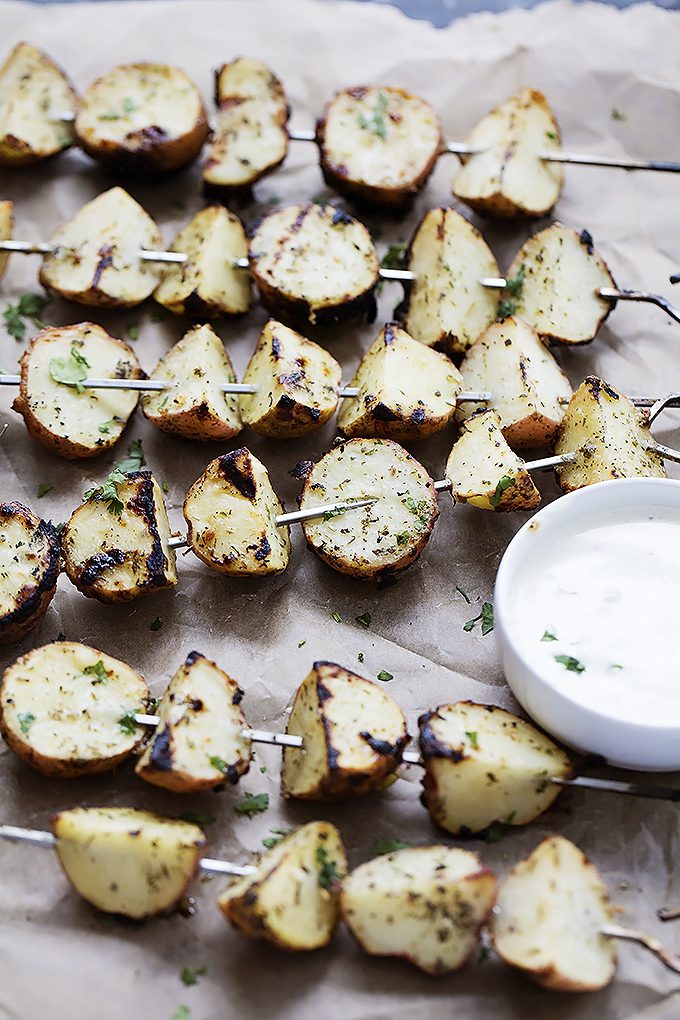 This potato wedge recipe is easy, spicy and a healthy alternative to French fries! They're perfect alongside almost anything and great for parties and barbeques.