13 healthy kids smoothies recipes ideas blended with fresh fruit or veggies that can help fussy eaters get goodness into them. Easy shakes.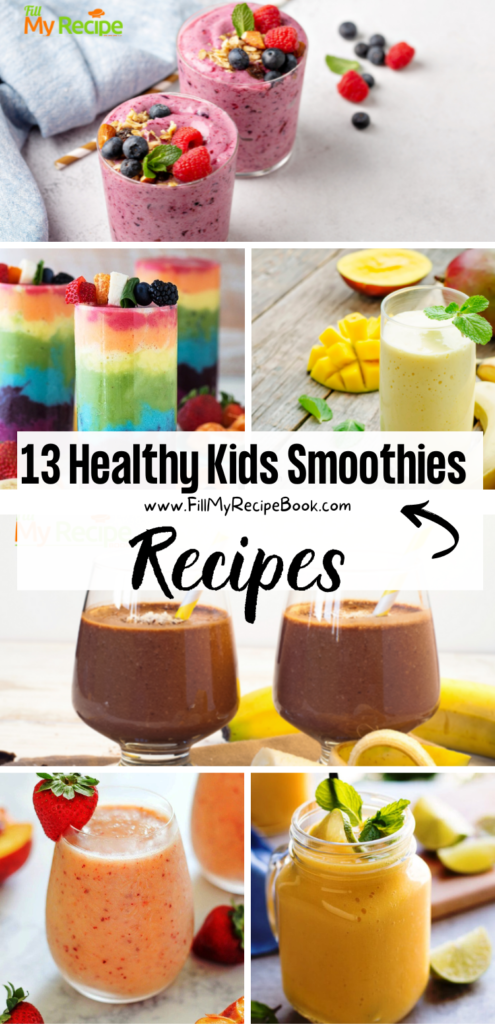 13 Healthy Kids Smoothies Recipes
Sharing some healthy kids smoothies recipes ideas to create for breakfast or snacks. Blended with fresh fruits that will help any fussy eaters to get all the vitamins and minerals they need into their bodies. Some gut healing and high in iron smoothies or shakes that will help. Shakes or smoothies are easily adaptable for different diets. Vegan or vegetarian eaters change up the liquid needed.
These recipe are so much healthier than sodas and sugar filled fizzy cooldrinks. Enjoy for a breakfast or anytime of the day.
(click on the highlighted heading or image for the recipes)
Chocolate Banana Breakfast Smoothie
Chocolate Banana Breakfast Smoothie made with raspberries and Greek yogurt and then add chocolate protein powder or cocoa for taste.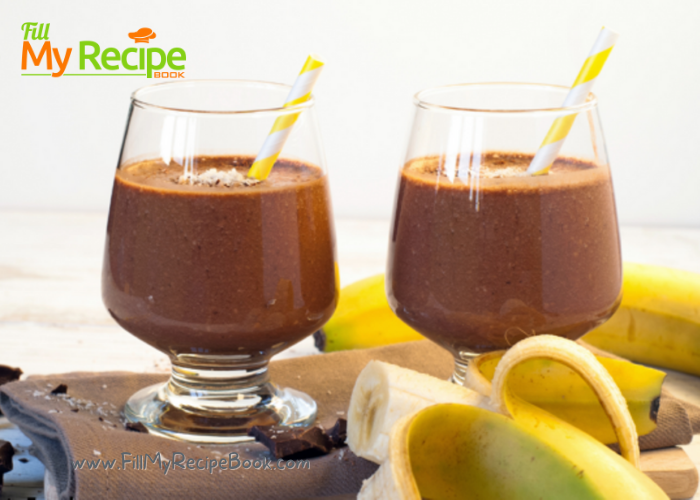 Strawberry Banana Smoothie for Anemia
Strawberry Banana Smoothie for Anemia. Fruits high in iron mixed with vitamin C juices blended into almond milk for an anemia smoothie.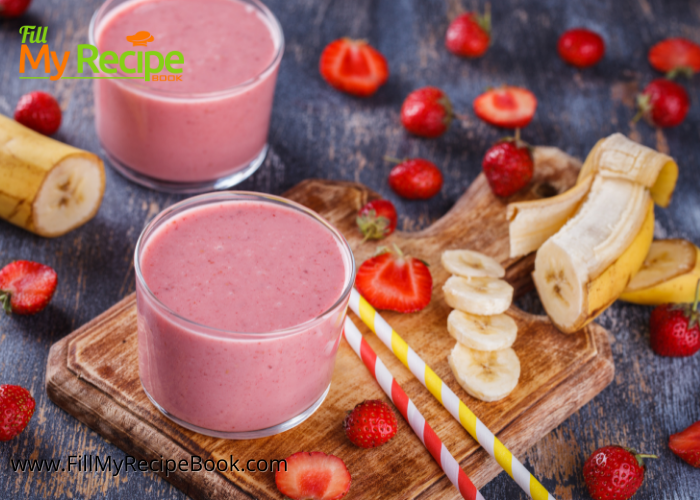 Healthy Berry Bliss Smoothie filled with nutrients for fighting anemia. The best versatile smoothie for anemia and vegans with berries.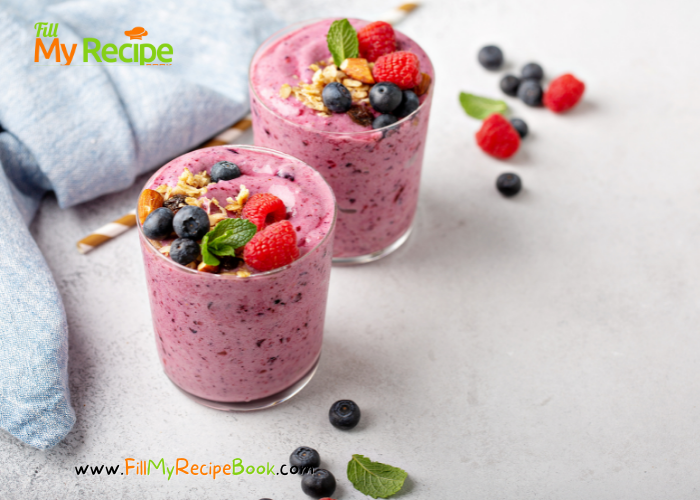 Healthy Gut Soothing Turmeric Smoothie
Healthy Gut Soothing Turmeric Smoothie made with easily obtainable fresh fruits and turmeric for anti-inflammatory soothing of the gut.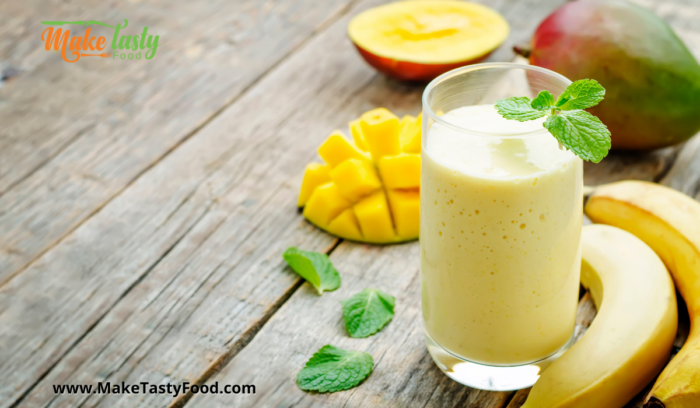 Vegan Chocolate Raspberry Smoothie Bowl
A Vegan Chocolate Raspberry Smoothie Bowl recipe to for an appetizing breakfast with all the fresh tasty berries and granola with honey.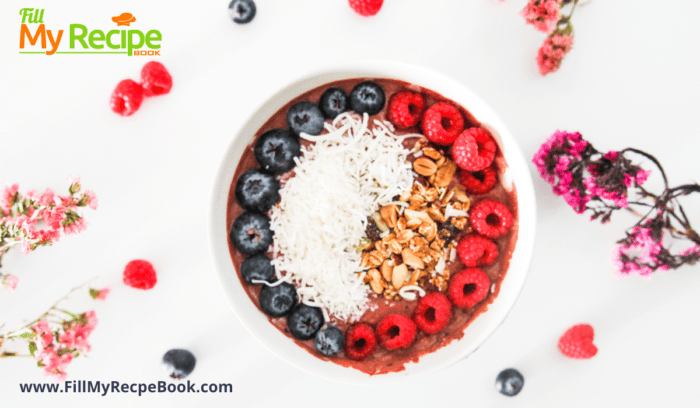 Avocado-blueberry-baby-smoothie
This smoothie recipe made with avocado, blueberry, oatmeal, and flax is ideal for anyone including babies, toddlers and kids.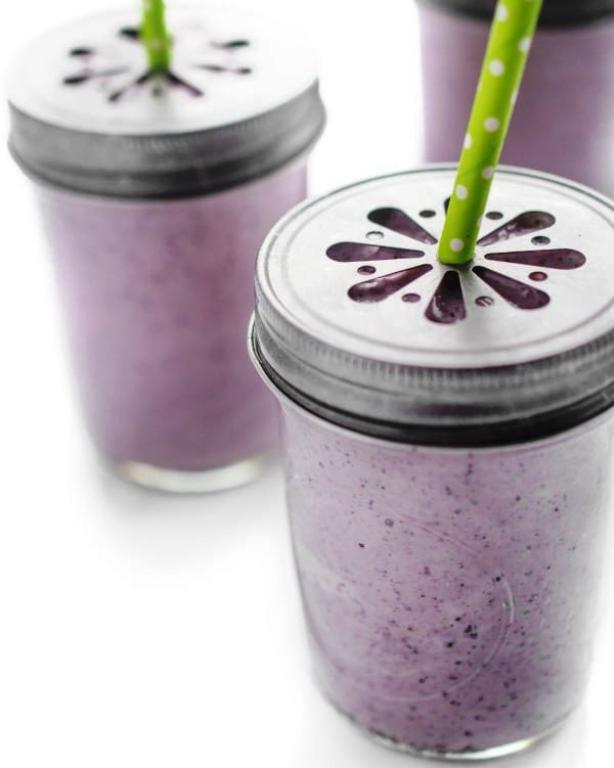 Strawberry Peach Smoothie – a healthy and delicious dairy-free smoothie recipe made with summertime fruits.
Deliciously thick and creamy banana smoothie that is super healthy and made from only 4 ingredients.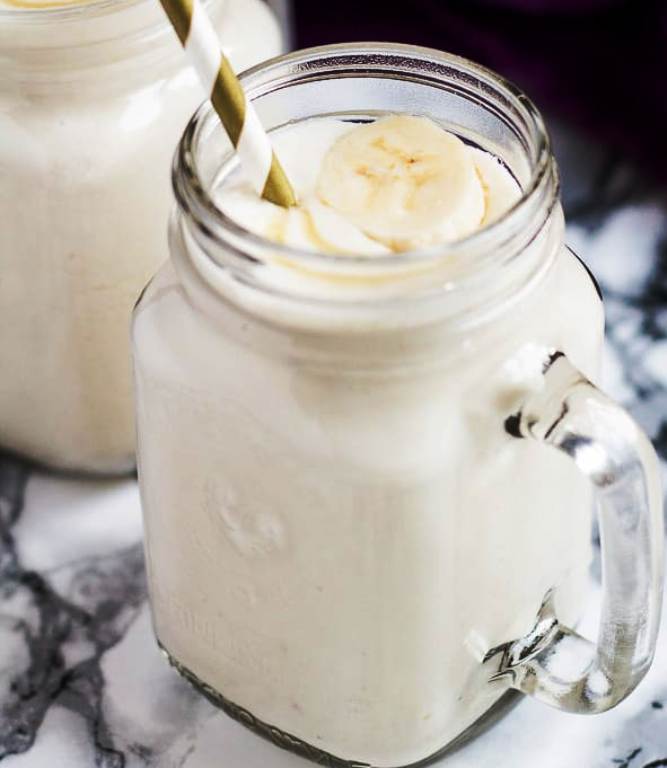 Toddler-approved-kale-fruit-smoothie
It's packed with fruits and vegetables and refined sugar and dairy-free, and so tasty! The whole family will love this easy smoothie recipe.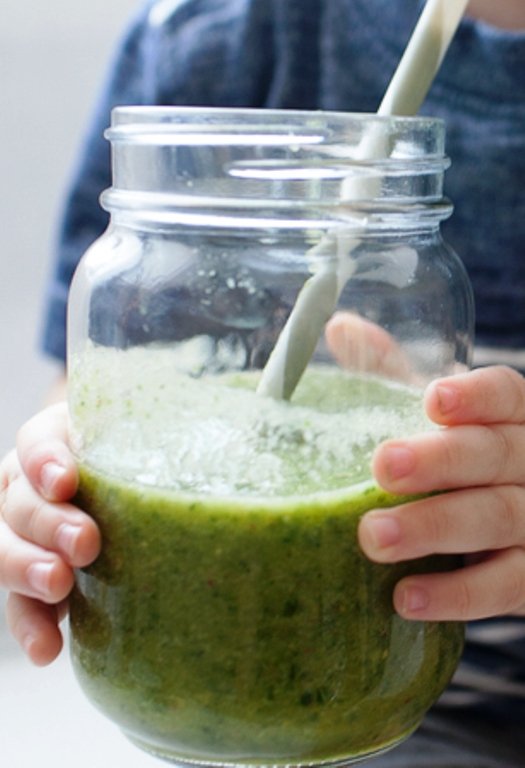 This easy Banana Mango Smoothie recipe is made with fruit and dairy free milk and so it's entirely plant based vegan yet still super creamy.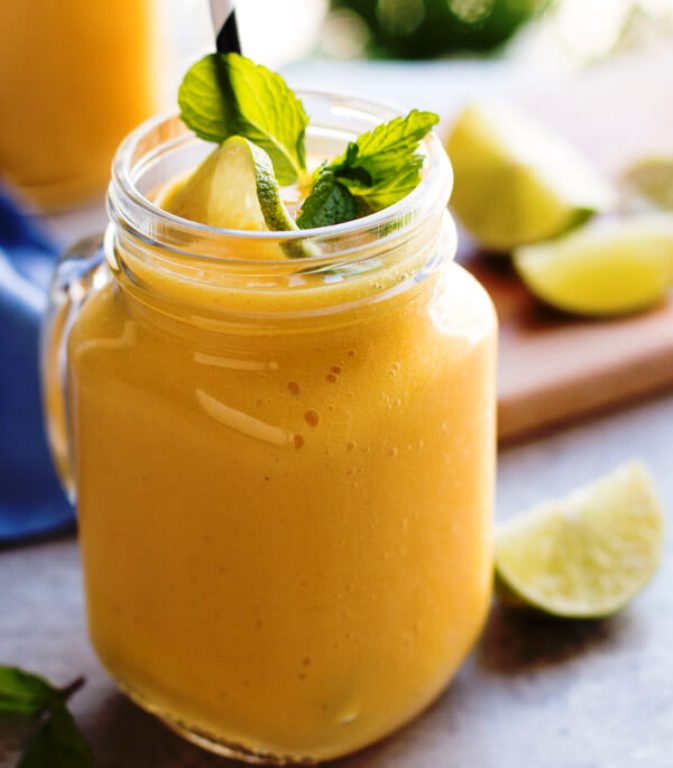 Strawberry-orange-sunrise-smoothie
Start your day with a healthy and refreshing Strawberry Orange Sunrise Smoothie.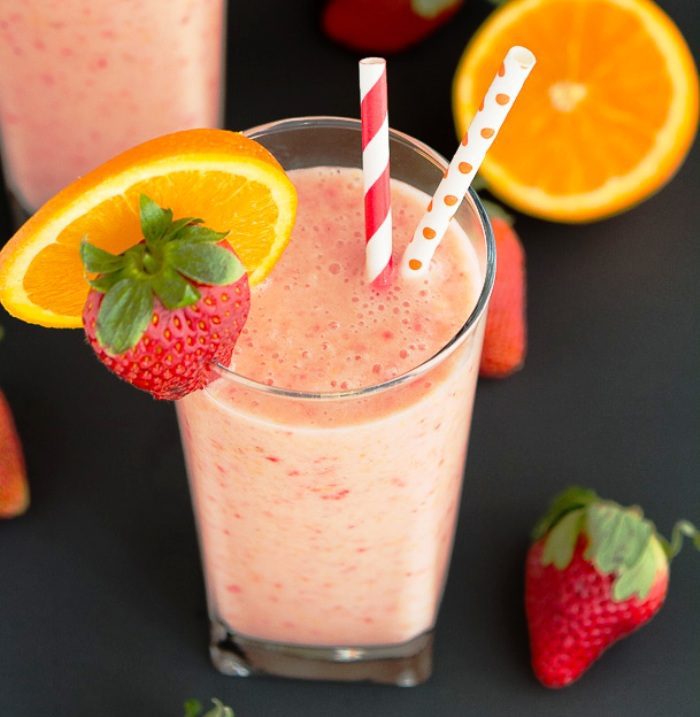 Rainbow Smoothie with a beautiful 7 layer rainbow! Full of tons of fruit and topped with a fruit skewer, it's the ultimate rainbow smoothie.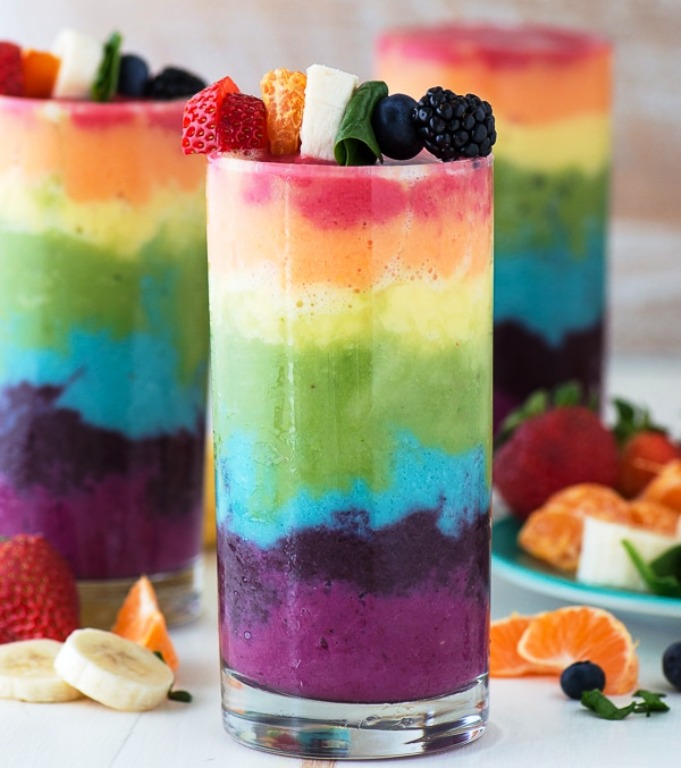 A green smoothie that combines a mixture of healthy veggies with sweet fruit and is blended with coconut water for a refreshing "pick me up".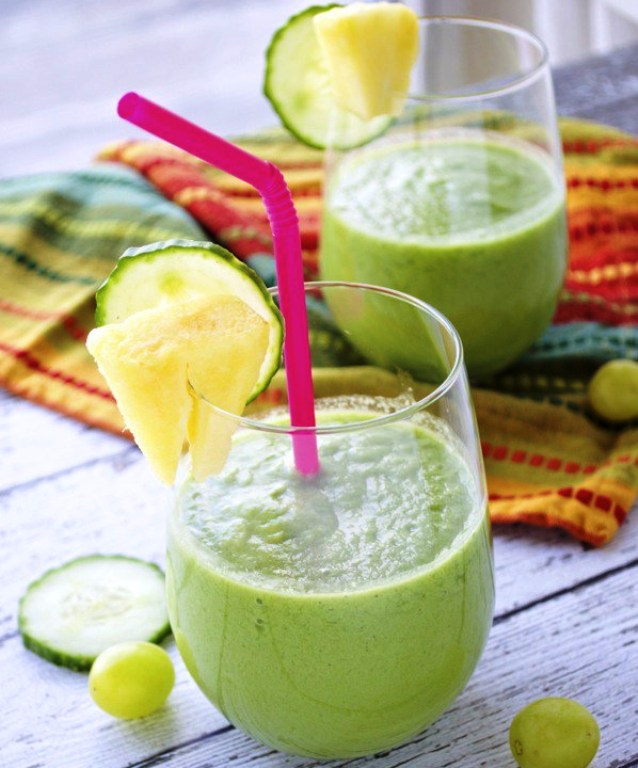 Recommending some amazing gadgets to help with you daily smoothie drinks. Purchase online these.
—-> 9 Essentials to make a Smoothie.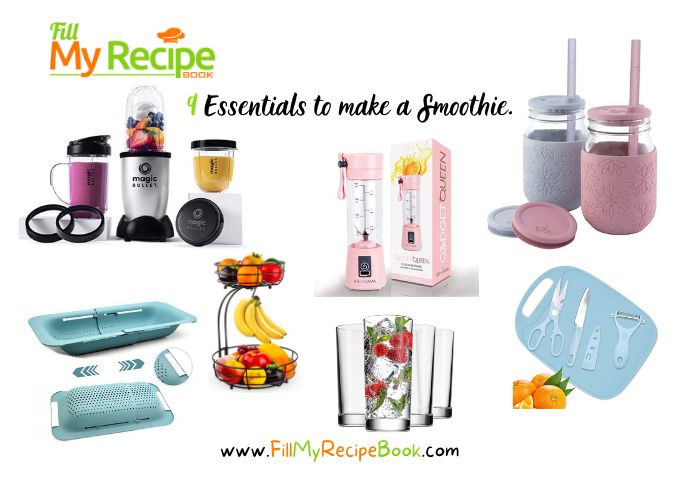 This post may contain affiliate links, where we earn from qualifying purchases. See more details in the policy page. Does not effect your purchase cost.